At first the thought of using rosemary in any way other than a herb in my homemade pasta sauce seemed pretty odd. The fragrance is nice but I did not really want to feel like a meatball, haha! So I did a little research and found some really amazing ways to benefit from rosemary essential oil.
But recently I came across an article talking about the amazing benefits of rosemary essential oil and it got me thinking about how I could start using it in my every day household routines.
So let's get right to it.
Why You Should Start Using Rosemary Essential Oil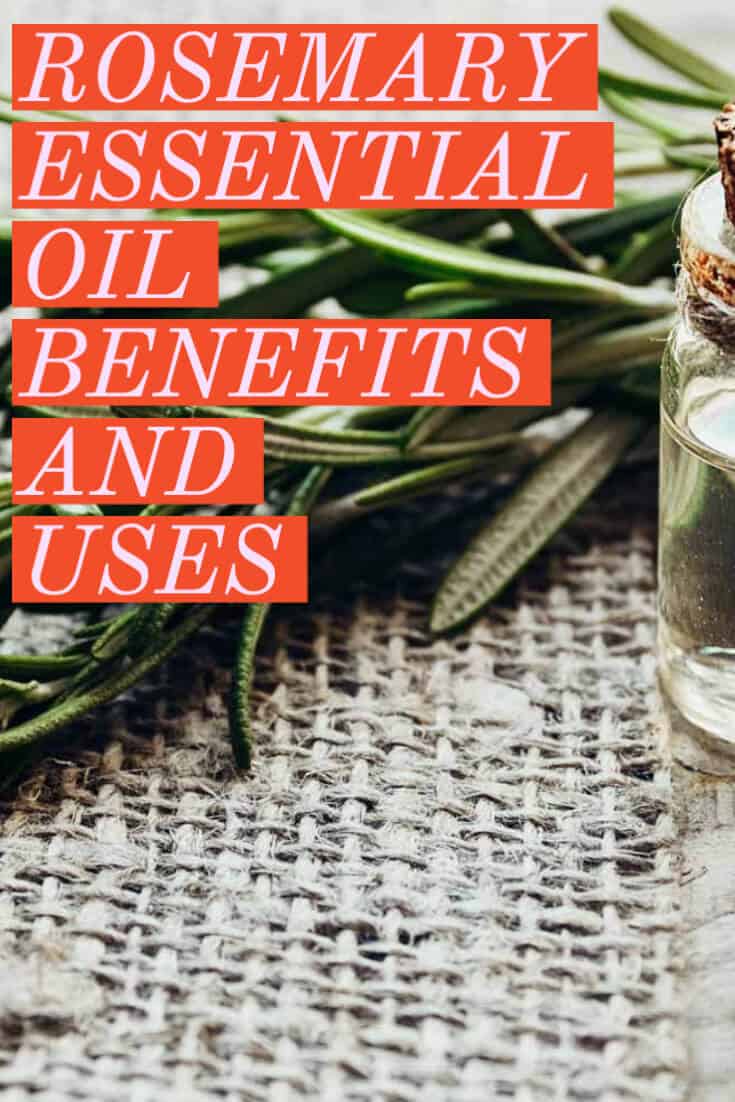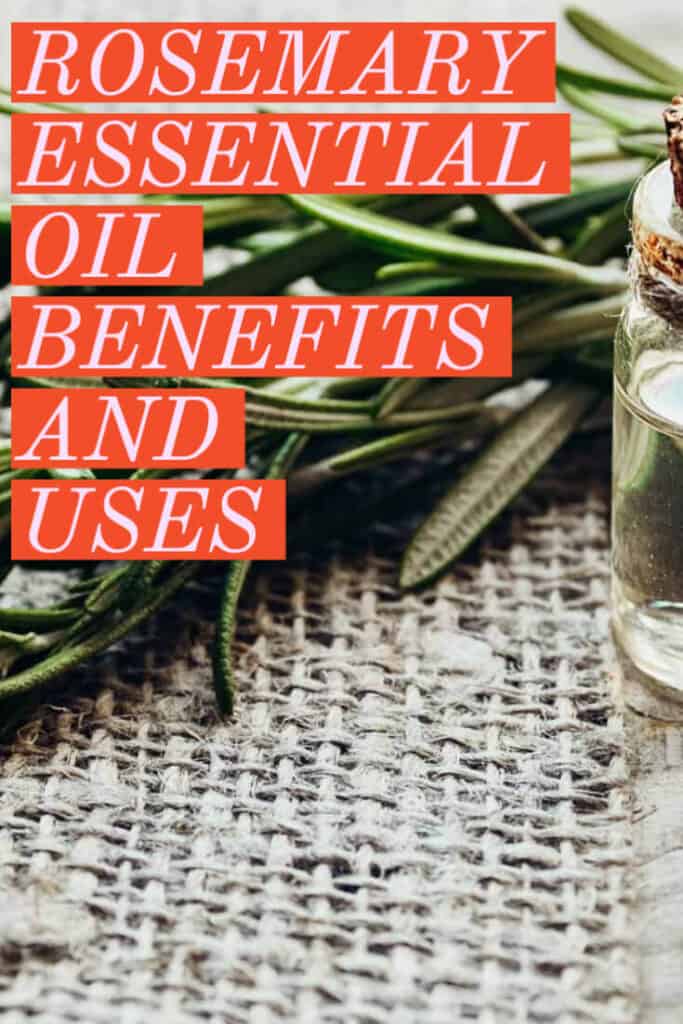 Here is a list of why you should start using rosemary essential oil…
What are the Uses of Rosemary Essential Oil?
Stimulate your mind so you increase the ability to concentrate, improve your memory and become more productive.
Get rid of any anxiety and stress you may have by calming your nervous system.
Cure your itchy scalp and reduce dandruff in order to grow healthy hair and provide some relief.
Relieve various forms of pain. Like tension from headaches and migraines, joint and arthritis pain, and inflammation.
Stop extra bacteria and oil production – say goodbye to acne!
Help to treat any breathing problems and congestion when inhaled.
Soothe any scaly and dry, itchy skin you may have from Eczema and Psoriasis.
How to Use Rosemary Oil
From what I've read and tried there are several ways to actually put rosemary oil to use, here's how I do it…
Issue: Dry, itchy, patchy scalp and skin – use a shampoo, lotion or conditioner.
Issue: Acne or increased oil production – try an acne spot medication, toner, or face wash with added rosemary oil.
Issue: Trouble breathing, brain fog, or emotional distress – give pure essential oil in an oil diffuser a go.
Do you have to use Organic Rosemary Oil?
I wanted to know if you really need to use organic rosemary oil or will any product work?
Turns out that not only should you use organic rosemary oil but "certified organic rosemary oil". By being certified – you can be sure that your rosemary oil is 100% pure with no fillers, no additives, and no irritating chemicals. That means you will be using something that is much less likely to cause any harm to your skin or respiratory system. In conclusion, it is safer for you!
Where to Buy Rosemary Essential Oil
I prefer to purchase my rosemary essential oils online. Zulily, Walmart, and Revolve are all reliable retailers with amazing prices. If you are not familiar with Zulily, you will have to make a free account in order to shop on their website. However, it is so worth it – the deals are fantastic and it only takes about a minute to sign up!
There are no accounts to sign up for on Revolve. There you will find a wide variety of products from clothing to beauty and health essentials. And, I am pretty sure we all are familiar with Walmart, haha. It might not seem like the place to find essential oils, but times have changed – try it out!
DoTerra

DoTerra is a favorite brand among essential oil aficionados! Their price point is always a bit higher than most other brands but their quality is truly top notch. Try their rosemary single mixed with your favorite shampoo and say goodbye to dry scalp.
Or how about blending it with eucalyptus and peppermint in a DIY room spray to make your home smell freshly cleaned. Try our room spray recipe if you have not mixed one before!
Now Foods

Now Foods is probably my favorite essential oil brand. In addition, they are so affordable, which is especially great if you are looking to purchase multiple single note oils. Plus they are available practically everywhere – from your local grocery retailer to Walmart online!
Try this one in your favorite essential oil diffuser, here are some of the coolest we have found!
Vitruvi

Vitruvi essential oils are a luxurious way to enjoy your favorite fragrance. They are completely pure and globally sourced! Use this one in your laundry for a festive scent and a great way to ease brain fog throughout your day.
You could even blend it with one of the best essential oils for laundry ever.
So what do you think, is rosemary essential oil for you? Let us know in the comments below!