Ugh. Another week, another "5,000" loads of laundry *enter grumpy face here*.
Full of harsh chemicals that burn my nose and make my skin irritated. I wanted to find a more pleasant way to bring fragrance into my clothes – where I have control of the amount and purity, so I decided to turn to Essential Oils.
Take a look at five of the best essential oils for laundry
This post may contain affiliate links, which means I'll receive a commission if you purchase through my link, at no extra cost to you.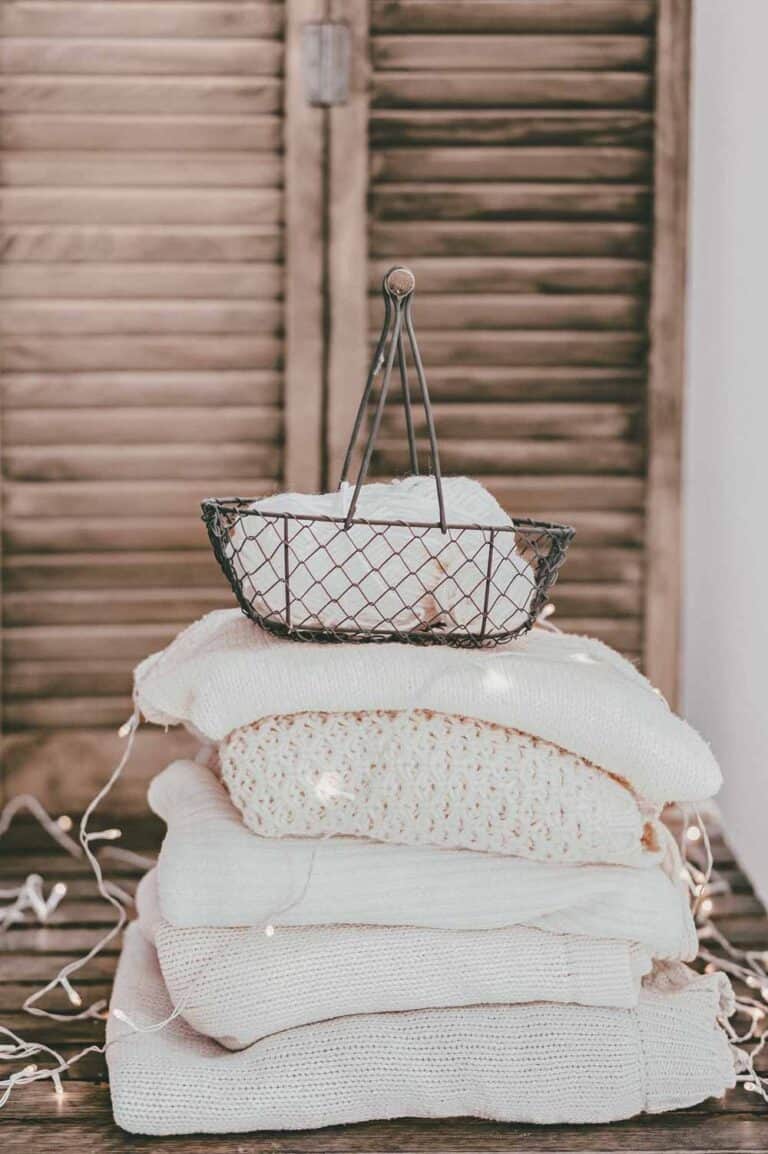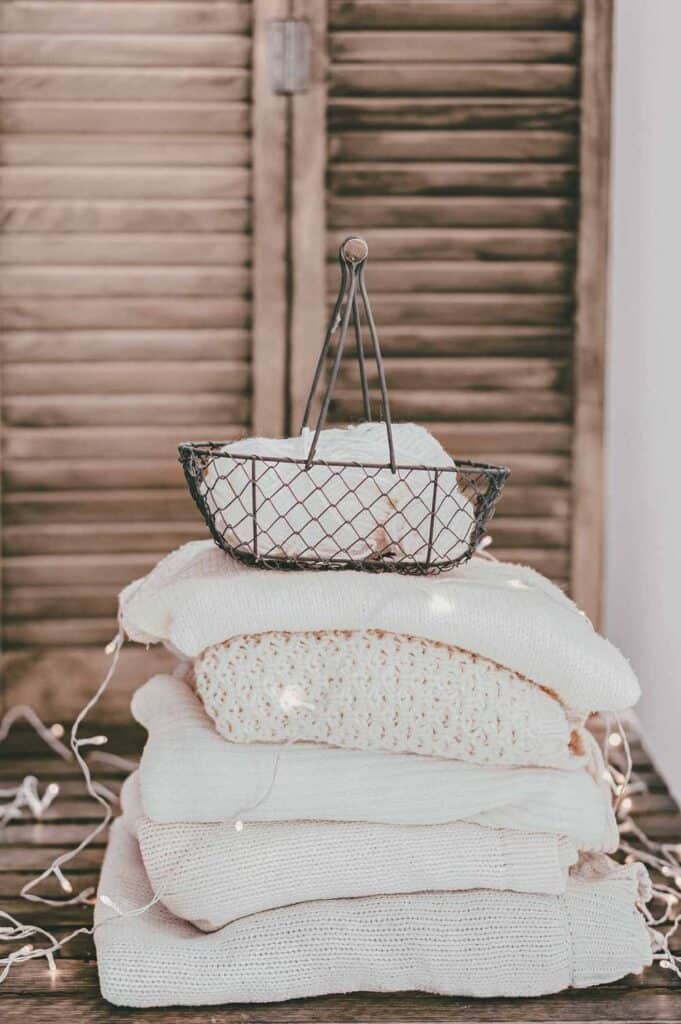 1. Tea Tree Essential Oil
There's a lot to say about this amazing oil. It's great for immune support as well as fighting against mold and mildew, yup – you read that right. Due to its antifungal nature, tea tree is also great to use when you've accidentally left a load in the washer for too long it's developed that terrible moldy, mildew scent.

Tea tree is also great to use when cleaning clothes, sheets, and towels whenever someone has been sick. This strong, yet gentle oil with antiseptic properties blends perfectly with natural DIY cleaning products, including soaps and surface cleaners.

2. Lavender Essential Oil
This essential oil is very calming and relaxing. It works great with pure soaps and even linen sprays. I was surprised to find it can even act as an antifungal. Add some lavender to the washer or dryer when cleaning sheets and blankets for a great night's sleep.
3. Lemongrass essential oil
Lemongrass has a soothing, comforting, even spa-like scent. This citrusy essential oil is often found in soaps, detergent products. It's a great option for any of your linens.

4. Citrus Essential Oils (like lemon, orange, mandarin, bergamot, and grapefruit)
I grouped these together because they come with some of same benefits, for instance 0 they have an ability to clean dirt & grime, deodorize, and add a fresh, clean, uplifting scent. Lemon not only works as an antifungal, astringent, and antiseptic, it also smells delightfully fresh. I find grapefruit and orange are very uplifting and leave your laundry smelling particularly pure.

5. Eucalyptus Essential Oil
This essential oil has a refreshing fresh scent that's also very calming and and clears the mind. I suggest combining it with lavender – your linens and clothes will smell like you've just been to a luxury spa.
I found some essential oil cleaning recipes and ideas you can use with any of the oils I've listed above…
Tip for Washing:
To create your own version of an organic laundry scent "booster" try adding around 30 drops of essential oil (to your liking) for each pound of rock salt (not Epsom). Blend together then store in a jar with a tight fitting lid. Sprinkle the mixture onto clothes in the washer at the start of the wash cycle. Use about 1/4 cup for small to normal size loads and about 1/2 for larger loads. The rock salt helps to make clothes softer, and the essential oil adds a natural scent.

Tip for Drying:
To easily add fragrance to any load of laundry, put a couple drops of your favorite essential oil from the list above to a dryer ball and toss in with the load. I recommend to use 3 dryer balls for small loads and 5 balls for large loads. Dryer balls help cut down drying time and reduce static cling – without the toxic chemicals found in most dryer sheets.
I hope this list helps make your clothes smell fresh, and gives you a little peace while folding all those piles of clothes. Knowing that you've eliminated harmful ingredients and have a bit more control over what goes on your body – is a big win in my hamper! Get it guys? Hah!

Do you like using essential oils in your laundry? Comment below with your best tips!