Sometimes the best things in life come to you when you least expect it.
On a whim, I decided to try a lotion that the Medical Medium recommended. (If you don't know who the Medical Medium is read here.) Who knew it would turn into one of the best hand lotions I have used. And even better, the best hand lotion for men that I have found so far.
Is Mary Ruth's Organic Hydrating Hand Cream the best natural hand cream?
Keep reading to learn more about Mary Ruth's Organic Hydrating Hand Cream!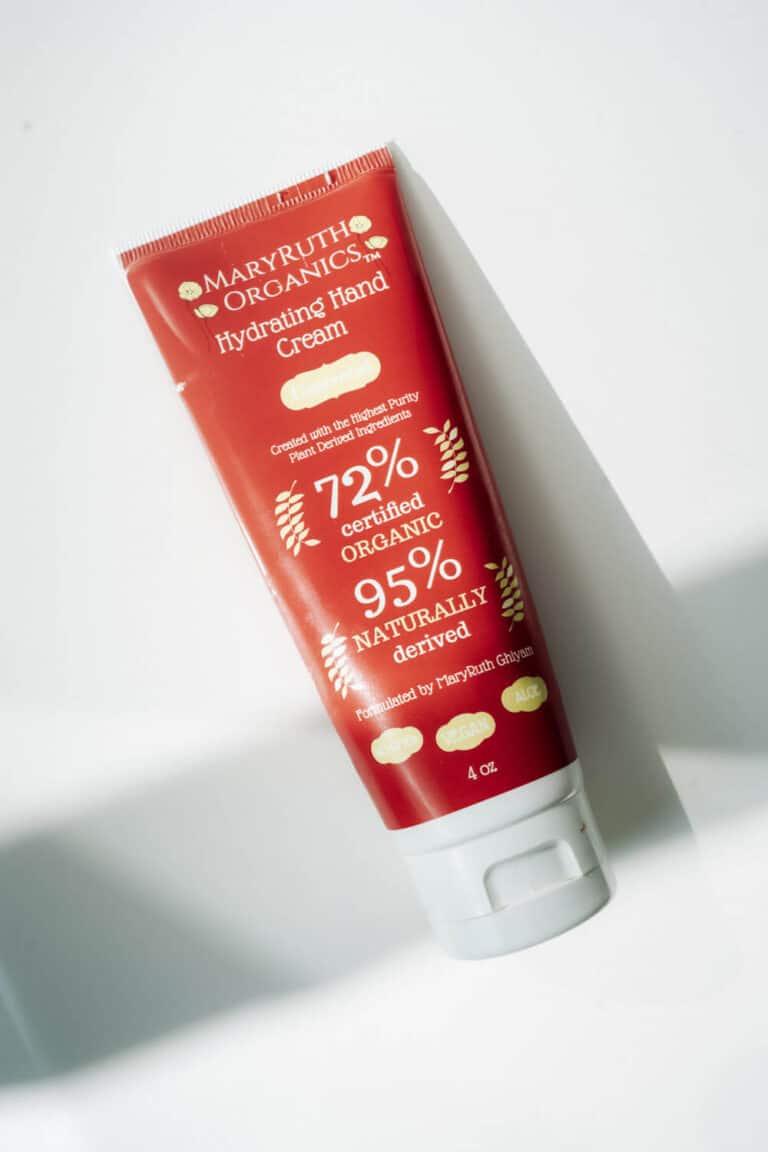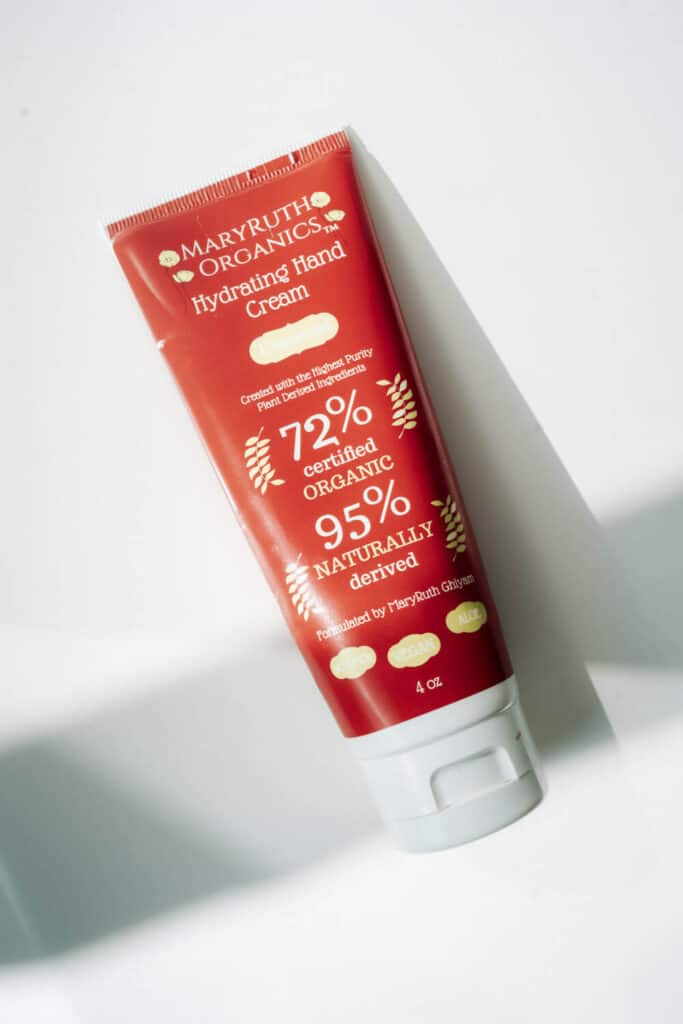 Some background on Mary Ruth Organics…
Mary Ruth Organics was created in 2014. Certified Health Educator, Nutritional Consultant, and Culinary Chef – Mary Ruth and her mother set out to develop superior supplements.
They wanted to focus their efforts on wellness and using the best ingredients possible. If it is good enough for their family, they feel it is good enough for their customers – who they view as family.
While their initial intent was to create Mary Ruth vitamins, their skincare is made with the same amount of care. Some of the ingredients included are the essential oils. This organic hand cream has various plant extracts, plant oils, and aloe vera extract. All to soothe your parched skin.
Another amazing ingredient is Vitamin E. If you are interested in how it can provide your skin with moisture then read our review on Jason Vitamin E Oil.
Why this is the best natural hand cream…
Let me tell you, I do not like – I love, this hand cream.
I am always paranoid about what I rub on my hands. This is because I snack on food all day and know that whatever is on my hands is going in my mouth.
It was on the Medical Medium's recommended personal care products. So I trust it. I have had no allergies or issues with it.
It doesn't make my hands feel "chalky" after it dries. Although it is creamy, this lotion is non-greasy and very hydrating. And it makes my hands silky. Plus, it does not leave your hands with a weird feeling or strong fragrance. But It also does not smell bad – which is a major plus! Because a lot of the more natural products really stink.
So can you use this organic cream on your face?
No. While this cream is recommended for all-over body use. Your face has particularly sensitive skin which may react poorly. It may even clog your facial pores.
You may also use this lotion on your elbows and feet. I use it every night before bed!
Is it necessary to reapply this organic hand cream?
Yes and no. It completely depends on how often you are washing your hands that day, the weather, and your skin type. If you are consistently washing, you are in dry Winter weather, and have extremely dry skin – then yes. However, if this is not the case – this cream will last you the majority of the day.
Where does the organic vegetable glycerin ingredient come from?
As mentioned above, this cream is non-GMO. The glycerin is made from soy. However, if for some reason soy is not available then coconut is utilized.
What is the EWG Rating?
There is no EWG rating for Mary Ruth Organics. This is not surprising since Mary Ruth's is a very small company. This natural hand cream is made 72% organic and is 95% naturally derived!
It is also: non-GMO, vegan, plant-based, hypoallergenic, non-toxic, cruelty free, never tested on animals, and made in a GMP facility. There are also no: DEAs, MEAs, TEAs, artificial colors, fragrances, fillers, sodium lauryl sulfate, or parabens.
How to use Mary Ruth's Hand Cream:
Pretty self explanatory. Wash hands with a mild cleanser and water. Then gentle dry. Before your skin is dry, squeeze a dime sized amount of lotion onto your hands. Massage until completely absorbed.
Is this the best organic hand cream compared to similar brands?
Their money-back guarantee is so great. If you are not happy with their products Mary Ruth Organics will reimburse you. You don't see this very often with "small" brand beauty products. It doesn't even have to be your first time purchasing the product, but at any point. No matter how much you have used. That is how much they believe in their ingredients.
Anywhere you look online, the reviews are wonderful. In fact, this cream is so popular they are selling faster than they can keep it in stock. Their website is currently out of stock of this organic hand cream but they are in stock at Amazon. This is where I purchased mine.
Now you know why I call this the best organic hand cream.
Why we think this is also the best men's hand cream
Well, I do not claim this to be the best men's hand cream for no reason. Because there is no fragrance, I really do think this would be a great hand lotion for men. Most skincare has a floral or "fruity" scent. It is all marketed towards women. It is hard to come across organic brands that even consider men's needs.
Would I buy it again? Absolutely.
Where to buy:
The best place to purchase this hand cream is Amazon. They have amazing prices. I also love their product information. It is clearly detailed. It is really nice to see what other consumers think about a product too. The reviews seem more accurate and "real" in comparison to other websites.
Unfortunately at this time, they do not sell their products in any stores. Only online.
Is this going to be your new go-to hand cream?