Best Vitamin E Oil for Skin
Are you looking for the best vitamin e oil for your skin? Keep reading to find out why Jason vitamin e oil is one of my personal favorites.
I searched for a long time trying to find the best pure vitamin e oil. Since I moved to Vegas the skin problems have been abundant and I just get so sick of dry patchy skin! You can read more about that here.
This post may contain affiliate links, which means I'll receive a commission if you purchase through my link, at no extra cost to you.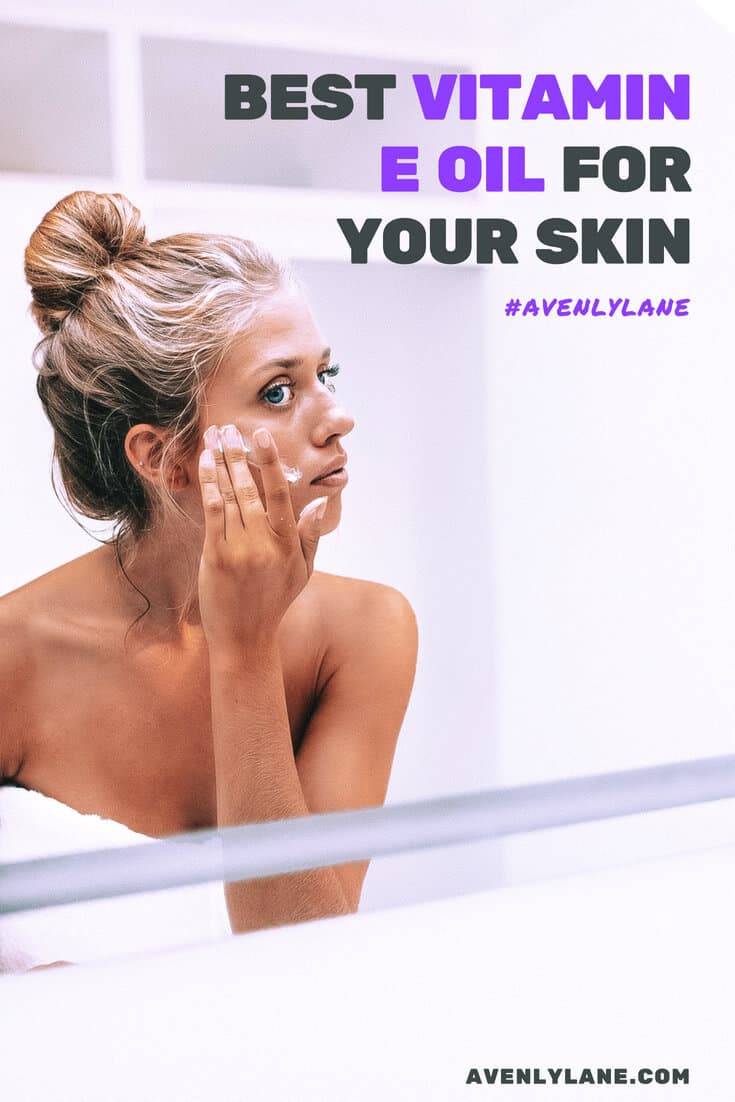 Benefits of Vitamin E Oil for Skin
Vitamin E oil has many benefits for your skin (although recently some of these have been debated) especially when mixed with other oils like the Jason vitamin e oil.
Vitamin E oil can help calm and soothe your skin after sun exposure, especially when applied with Vitamin C.
Minimize the appearance of fine lines and wrinkles (Note – since using this I have not noticed a difference in wrinkles or fine lines).
Massaging vitamin E oil on your cuticles and lips to prevent and soothe chapped skin.
Jasons Vitamin E Oil is free of parabens, artificial colors, & synthetic fragrances.
Jason Age Renewal Vitamin E Moisturizing Crème & Oil Review
When searching for a solution I came across Jason products. They had such high reviews on Amazon and Amazon reviews always seem to be right on. I bought the Jason Age Renewal Vitamin E Moisturizing Creme and the Jason Vitamin E Oil 5,000 IU Skin Oil.
While I loved Jasons Vitamin E Oil Skin Oil for how moisturizing it was I actually preferred the Jason Age Renewel Vitamin E Mosturizing Creme more. I felt it was more gentle on my skin than the Vitamin E Oil and was so soothing to my dry skin.
What does IU mean on Jason products?
You will notice that all Jason vitamin e products have a IU and then a number on them. IU stands for International Unit and is a measurement that is used in pharmacies and for the use of measurement of vitamins. The measurement of an IU can vary from product to product but in the case of Vitamin E 1 IU is about 0.667mg.
[su_note note_color="#ffffff" radius="1″]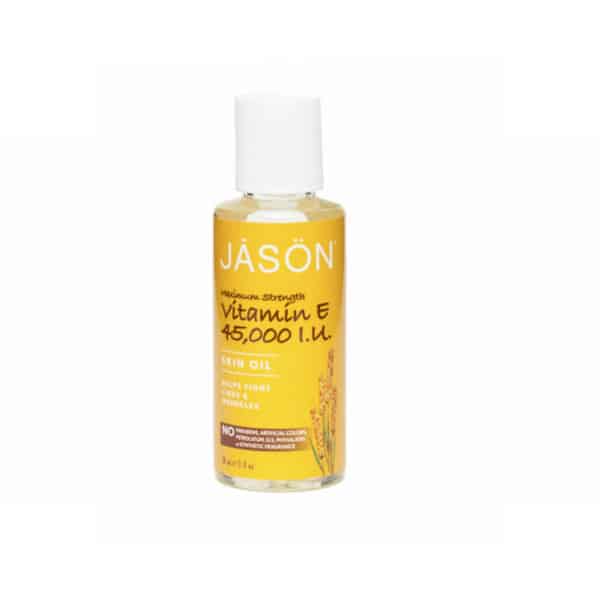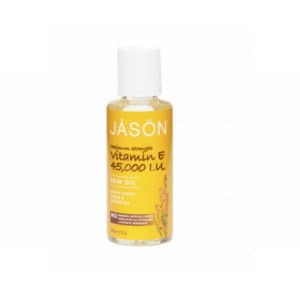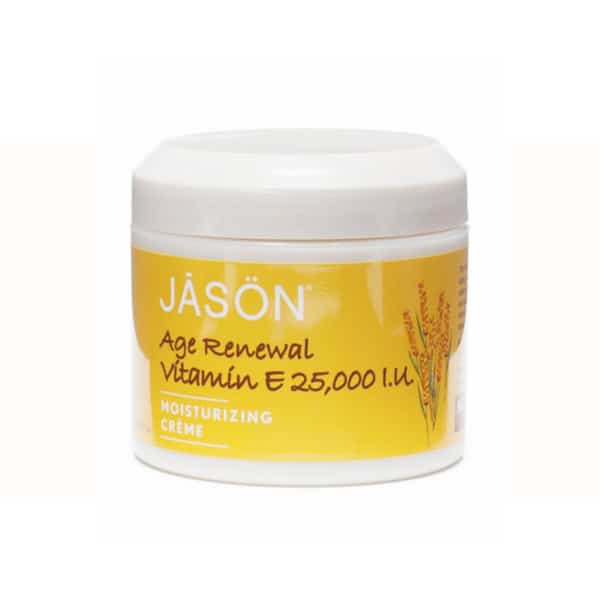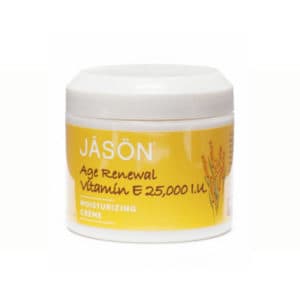 Tips and precautions for using Vitamin E for your skin
Vitamin E is naturally very thick and can cause breakouts. Jasons is offered in 5,000 IU which is perfect for all over the skin and body since it has a thinner consistency. I love to use the 5,000 IU vitamin E oil on my hands, lips and even around my nose when it get really dry. They also offer the Vitamin E Oil in 45,000 IU (maximum strength) which will be much thicker since it has a higher dose of vitamin e in it.
I personally have not noticed any breakouts since using Jason's vitamin e oil and moisturizer but if you are prone to breakouts I would try just using it as a spot treatment on your dry areas or scars.
About the Product
"JASON Vitamin E Oil 5,000 I.U. nourishes, moisturizes and helps regenerate the skin. This natural antioxidant combination of Almond, Apricot, Avocado and Wheat Germ Oil protects against fine lines and wrinkles, leaving skin silky smooth.
This vitamin oil's ability to deeply penetrate the skin has made it one of the most widely used natural oils today.
Topical application of natural Vitamin E can help prevent the damage from the environmental elements. Applying Vitamin E after sun or wind exposure can help ease sunburn and soothe skin.
Topical use of natural Vitamin E helps decrease the appearance and roughness of wrinkles. This vitamin oil helps improve elasticity and helps promote healing of damaged skin."
Ingredients – Helianthus Annus (Sunflower) Seed Oil* and/or Carthamus Tinctorius (Safflower) Seed Oil*, Tocopheryl Acetate (Vitamin E), Natural Tocopherol (Natural Vitamin E), Oryza Sativa (Rice) Bran Oil, Prunus Amygdalus Dulcis (Sweet Almond) Oil, Prunus Armeniaca (Apricot) Kernel Oil, Persea Gratissima (Avocado) Oil, Triticum Vulgare (Wheat) Germ Oil, Lecithin, Essential Oil Blend. *Certified Organic
Have you ever tried Jasons Vitamin E Oil? Comment below and let us know what you thought?
If you are looking for an even more pure vitamin e oil I recommend trying the Health Priority Vitamin E Enhance Oil. It has great reviews and has fewer added ingredients than the Jasons Vitamin E Oil. (Warning – it will be thick!)