Okay, so technically this is marketed as a skin tint, but to me it is all the same. It is lighter than a heavy foundation, but that is exactly what makes it so amazing. You get the coverage of a normal foundation without the feel of wearing a mask.
Lancome Foundation Review
Skin Feels Good Hydrating Skin Tint
This post may contain affiliate links, which means I'll receive a commission if you purchase through my link, at no extra cost to you.

My skin has been so so bad recently I haven't worn foundation in months because the dry patches and skin allergies have gotten a lot worse.
Any kind of foundation, CC cream, BB cream etc. gets caked into my dry patches and I end up looking like I have weird disease rather than just a rashy face.
Lancome's Skin Feels Good Hydrating Skin Tint (see here) has actually helped my skin rather than harm it. I started noticing a difference within a week of using it.
The great thing about this foundation/skin tint is the more you wear it, the less you have to. It is seriously that good. It is like the foundation that keeps on giving….better and better skin.
It is like the foundation that keeps on giving…better and better skin.
Why I love this skin tint so much: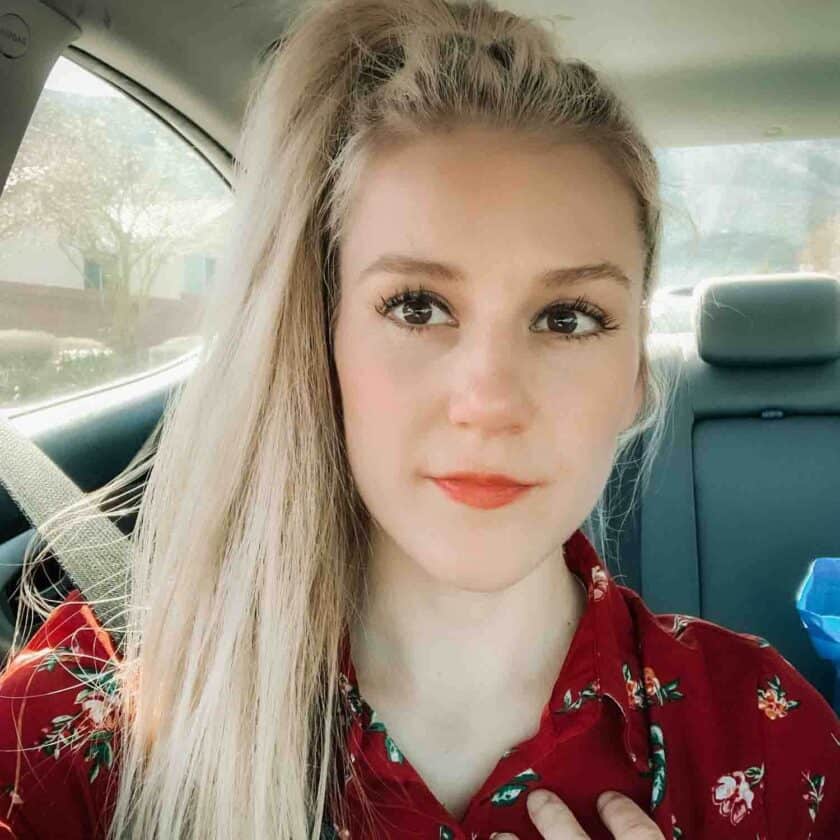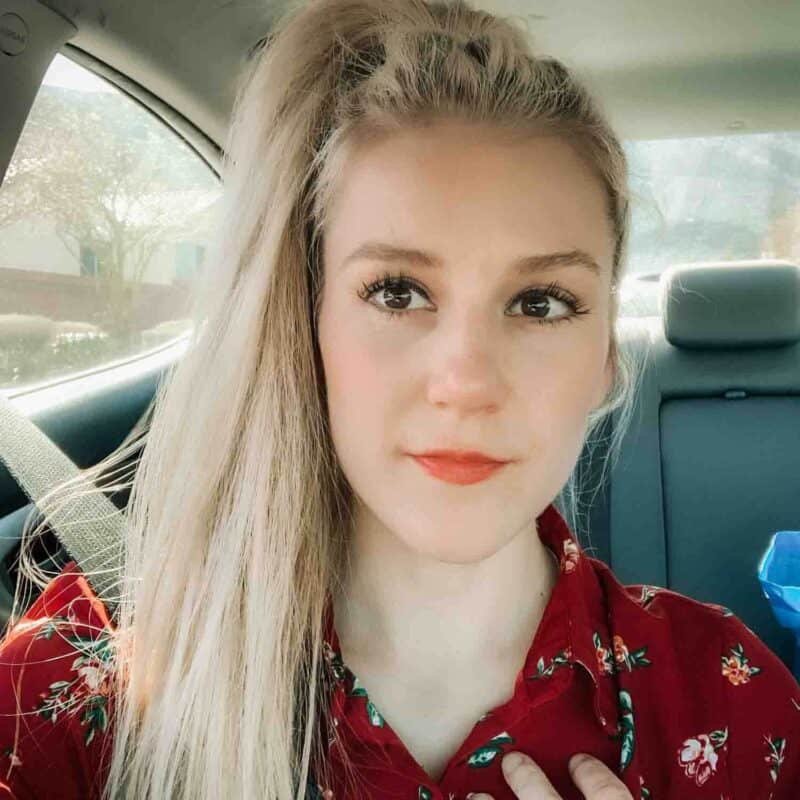 It feels so light on your skin. Honestly, it feels like you are not wearing anything. I HATE the feeling of foundation and other beauty products on my face.
I didn't realize how much I hated it until I went 4 years without putting on an ounce of makeup (I was extremely sick and bedridden) and then tried to start wearing foundation again and I couldn't stand it.
I felt like I was smothering my face in things I shouldn't be smothering my face in. I can't really explain it, but after letting my skin be make-up free for years I couldn't go back to wearing heavy-feeling makeup.
How much coverage can you expect?
You don't have to Sacrifice Good Coverage for a Light Foundation.
Yes, this foundation is light, but the coverage is fantastic. I am actually surprised that they market it as a "Hydrating Skin Tint – Sheer Coverage" with a coverage rating of 2 out of 4 because for me, it covered everything! And I don't have flawless skin. (see my skin troubles here)
It helped my discoloration (red face) and my favorite part was I even tried wearing it when I had really bad dry, red patches all over my face. Normally on those day I do not dare put any kind of foundation on knowing it will only make it worse. It hid them very nicely; I was super impressed.
What it is: "A hydrating skin tint for a no-makeup look, infused with skin-loving ingredients that put your skin first with sheer-to-buildable natural coverage."
What it does: "This oil-free skin tint was made for those who want radiant, even-looking skin. Its sheer tint allows your skin to shine through, leaving you with a healthy glow. It's enriched with skin-loving ingredients including hyaluronic acid to lock moisture in and plump, as well as moringa seed extract to protect against free radicals."
You can buy Lancome Skin Feels Good Skin Tint at Nordstrom. It is $35 and is totally worth it if you have dry sensitive skin.
Have you guys tried this foundation yet? What foundation recommendations do you have for dry patchy skin?