For your sake and mine I am going to try and keep this article short and to the point. But first….who is the medical medium and is he as creepy as it sounds?
Before we begin – If you have no clue who the medical medium anthony williams is or what he teaches about how to heal from chronic illness start here.
I have been following the medical medium protocol and supplement recommendations for POTS Syndrome for over a year now and it has worked WONDERS for my condition.
What are the medical medium supplements?
The Medical Medium Supplements are supplement protocols that Anthony Williams recommends. Pretty self explanatory, but now that I have stated the obvious what else do you need to know?
Anthony Williams has two kinds of supplement plans he recommends: Individual and foundational.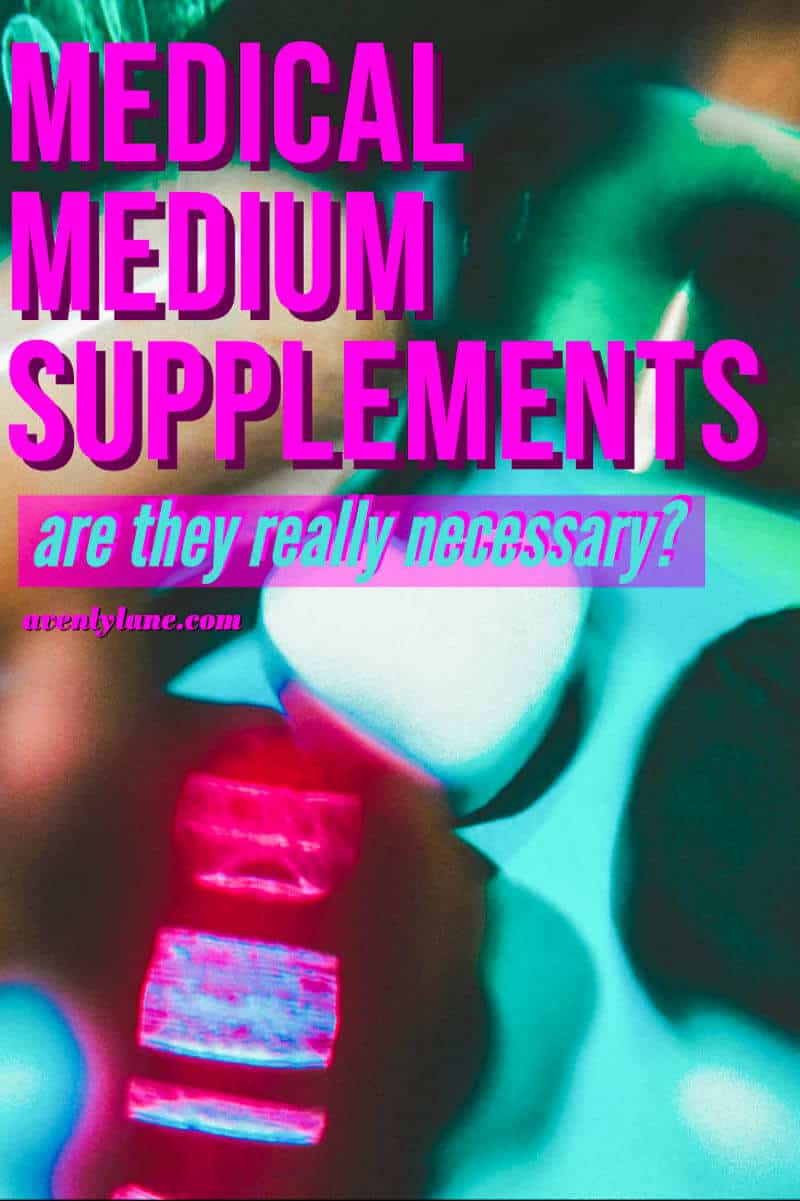 What's the difference between Individual and foundational supplements?
Individual Supplement protocols are specific to each individual chronic illness.
Foundational supplements can be helpful for anyone to consider – no matter your condition.
In this post I am just going to cover the foundational supplements he recommends. I have linked below the supplements he personally recommends and the ones that I have been taking on and off over the last year.
Nettle leaf
DHA/EPA – Make sure it is plant based.
Probiotics – (A non-dairy, time-released probiotic.)
Spirulina – What are the benefits of Spirulina?
He says "Spirulina can be a better choice than a regular multi-vitamin because it's so rich in bio-available nutrients. It is also one of the five key ingredients for heavy metal poisoning."
AVOID THESE INGREDIENTS When Choosing Supplements
You can read more about my chronic condition here, or follow my brutally honest journey back to full health on Avenly Lane Inspire youtube channel. Don't judge! 🙈
Alcohol
Natural Flavors
Citric Acid
Alcohol
Bovine Derivatives
Whey Protein
Carnitine
Preservatives
Related: Celery Juice Benefits after 4 Months of Juicing Celery
Are they necessary?
This is a question only you and your doctor can really answer.
My experience with the medical medium supplements
After 3 months I really started noticing improvements and while it has been up and down, most of my biggest issues are gone. For me, it has 100% been worth it.
Have you tried any of the medical medium supplements? If so, did you feel it made a difference in your health?
Check out more of my personal experiences with the medical medium protocols in this video.