Are you interested in making the change to vegan makeup? Well, good news – you found the perfect list of vegan makeup brands!
Vegan makeup (much like cruelty-free makeup) is set to become an estimated $20.8 billion industry within less than five years. That shows you how "vegan" is no longer just a diet fad, it is becoming a way of life for the majority of consumers. It is so great to see the amount of cosmetic companies finally going in the right direction and making "wellness" a priority.
What are Vegan Cosmetics?
Vegan cosmetics are beauty products that do not contain any animal nor animal-derived ingredients and most are also free from animal testing also. However because the term "vegan" is not strictly regulated, some brands use it as a marketing label show their products do not contain animal ingredients. Some of the more common ingredients to look out for include: collagen, cermine, cholesterol, beeswax, honey, gelatin, and lanolin.
This post may contain affiliate links, which means I'll receive a commission if you purchase through my link, at no extra cost to you.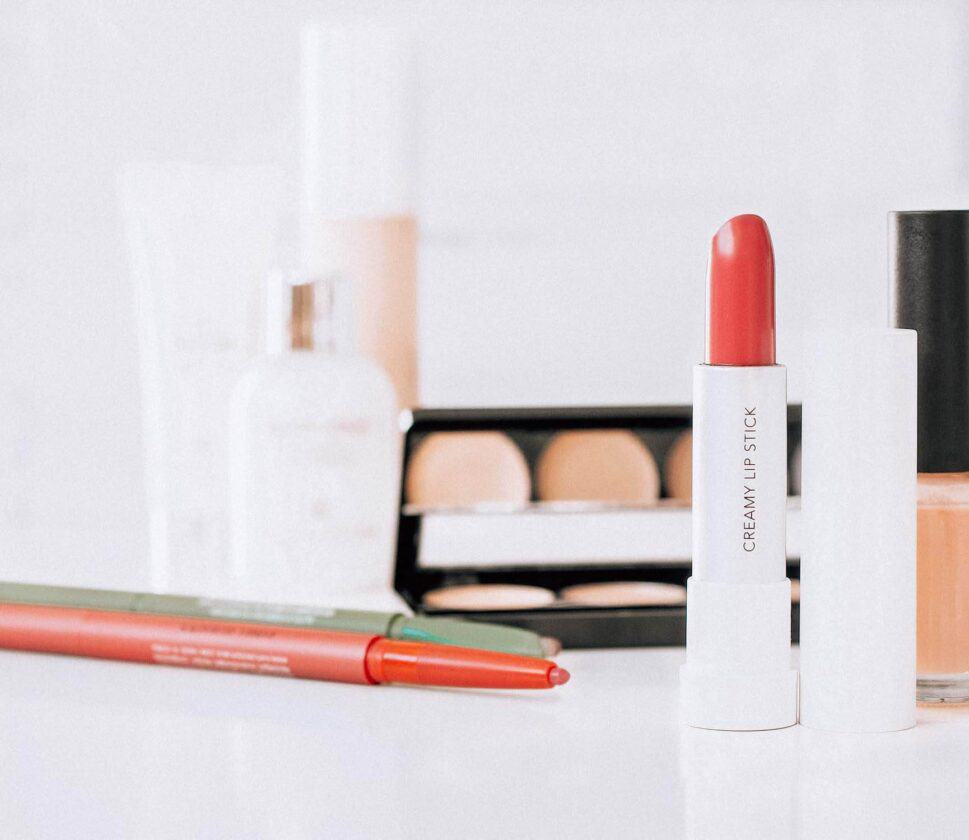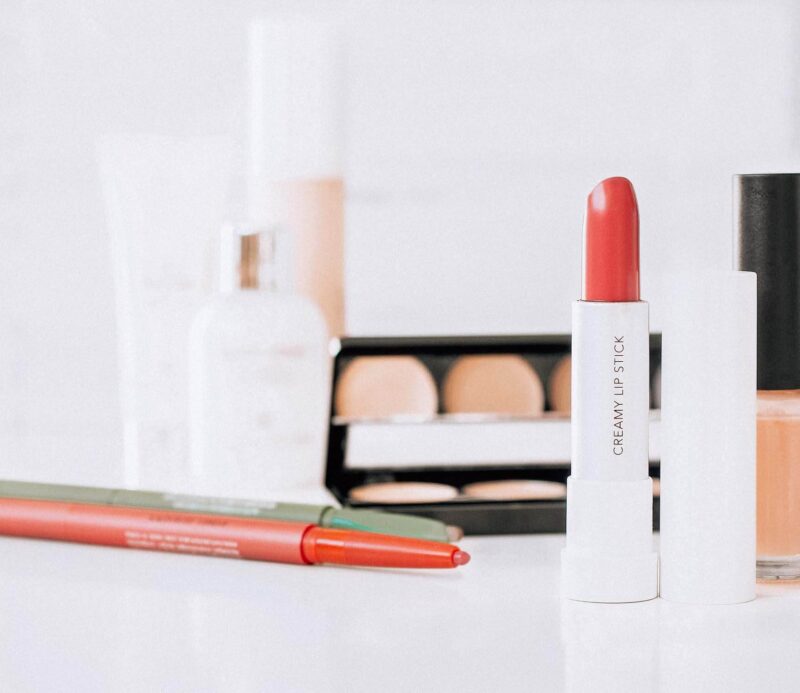 Vegan vs Cruelty Free
Cruelty-free makeup and vegan makeup are many times one in the same. If you do not see both terms, do not assume the item is vegan. Not all vegan makeup is considered cruelty-free, while many cruelty-free brands are vegan. If you do not see a label, make sure to call them to double check!
If you are interested in both cruelty-free and vegan makeup, check out our ultimate list!
Vegan Makeup Brands
Yes, it is wonderful to have so many vegan makeup options available to purchase but how do you know which brands are the best? What standards to they go by? That is where we come in! We have done the research for you, and found the top 10 vegan brands available, keep reading to learn more!
Milk Makeup
All the cool kids like milk! Not the dairy product but Milk Makeup – the ultra popular brand that chic fashionistas wear. Brought to the market in 2016 by Milk design studio dream team: co-founder Mazdack Rassi, product developer Dianna Ruth, creative director Georgie Greville, and E! News correspondent Zanna Roberts Rassi. They were inspired by their creative community and culture when developing their cult status makeup and believe that beauty is not how you create your look but what you do in it that is important.
Their makeup is made for on the go use. Many items actually come in twist-up tubes that slip perfectly into your purse, briefcase, or even gym bag. Every product is made paraben-free, cruelty-free, and of course vegan.
Shop their best selling makeup here: Vegan Milk Moisturizer, Flex Foundation Stick, Hydro Grip Primer
Juice Beauty
Celebrities absolutely love Juice Beauty. You will find this brand promoted by your favorite movie and television stars all over social media, and with good reason. They offer clinically validated results with certified organic and natural ingredients. Karen Behnke developed her line of earth friendly skincare and makeup in 2000. She believes that caring for your complexion should not stop you from treating the earth and your health with kindness.
All products are filled with antioxidants and botanical juices that replenish your skin. They also use a combination of organic powders and waxes with advanced active ingredients that given proven results. All products are cruelty free and vegan (with the exception of one lipstick)!
Shop their best selling makeup here: Last Looks Cream Blush, Luminous Lip Crayon, Illuminating Primer
Zuzu Luxe
My ability to apply makeup is not the best. If this you can relate, then Zuzu Luxe is the best brand for you. Their colors are build-able, youthful, very easy to apply, and give professional results. Developed by Gabriel De Santino in 2001, they are a part of his self titled company, Gabriel Cosmetics. He noticed that natural beauty at the time was filled with muted colors and wanted to make a space for courageous women to express themselves as vibrantly as they desired.
Gabriel was inspired by his time spent exploring the beaches of Mexico as a child, realized the ocean had a lot of natural beauty solutions to offer and incorporated them into his products. All products are vegan, gluten-free, cruelty-free and natural.
Shop their best selling makeup here: Lip Pencil, Dual Powder Foundation, Luxe Lipstick
KVD Beauty
Is rockabilly meets retro femme your makeup vibe? Then you have to try KVD Beauty. Yes, that Kat Von D orginially designed this cosmetic company in 2008 with just a few lipsticks and a passion for high performance colors. As of 2020, KVD was sold to Kendo. KVD no longer stands for a name but instead their manifesto which is "kindness, vegan beauty, and discovery"! The great news is the original product designs and makeup formulations are to remain the same.
They demand more from makeup than conventional and toxic ingredients, and have been awarded over 60 awards since their beginning. All of their products are cruelty-free, vegan, and never tested on animals.
Shop their best selling makeup here: Tattoo Liner, Go Big or Go Home Mascara, Lock-It Concealer Crème
Sappho New Paradigm
Excuse me, Hollywood is calling! If you are trying to achieve the glamour of Tinseltown go with Sappho New Paradigm! Created in 2008 by JoAnn Fowler, a professional makeup artist whose famous clientele wanted a healthier alternative to the products they used everyday on set. With the help of "green experts" and friends in the industry her formulations gained popularity and became a gold standard in movie and television production.
They are completely transparent in where their ingredients come from, how they are grown, and who grows them. On top of that, all ingredients also meet a score at 2 and under on the EWG SkinDeep database. Every product is certified by PETA as being considered clean and vegan!
Shop their best selling makeup here: Liquid Foundation, Blush, Lip Gloss
Tower 28 Beauty
Hey sensitive skin beach beauties, Tower 28 Beauty is perfect vegan brand for you! Brought to scene in 2019 by Amy Liu, a beauty expert with over 15 years in the field. She has worked as a beauty executive for L'Oréal, Smashbox, Kate Somerville, and Josie Maran – so it is safe to say she knows makeup. Then add on her own struggle with ultra-reactive eczema prone skin with a love for the ocean in her hometown of Los Angeles – and you have clean, easy-breezy makeup that soothes your skin.
They are designed for all skin types, with an emphasis on sensitive skin. Name a skin condition associated with sensitive skin, and their ingredients are safe. All products are allergy and dermatologist-tested, not to mention formulated to be non-irritating non-comedogenic, gluten-free, fragrance-free, and completely vegan.
Shop their best selling makeup here: Bronzino Illuminating Bronzer, ShineOn Jelly Lip Gloss, BeachPlease Tinted Lip + Cheek Balm
Ofra Cosmetics
Wow! Talk about dedication to quality, I am not sure I have ever seen a company like Ofra Cosmetics. Developed in 1994 by Ofra Gaito a certified CIDESCO recipient in the field of Esthetics and Beauty Therapy. Her now family run cosmetics company has distinguished itself as an innovator within the beauty industry. From formulating and producing makeup products in-house, they do everything from product creation to testing, manufacturing, packaging, and even shipping.
All products are vegan and there is absolutely no animal testing is done at the Ofra Cosmetics Laboratories. The company prides itself on being cruelty-free and certified members of both PETA and Leaping Bunny.
Shop their best selling makeup here: Long Lasting Liquid Lipstick, Glow Up Highlighter Palette, Signature Eyeshadow Palette
Inika Organic
Treat the planet and its inhabitants with respect and your skin will reap the benefits. That is the philosophy behind Inika Organic. An Australia brand that came onto the market in 2006 thanks to Tony Rechtman and has since won over 40 awards for product excellence and innovation from across the world. Born from a need to detox. They found more consumers were already removing harmful chemicals from their products then replacing them with pure and natural alternatives. When it came to makeup, there was not a healthy option – so Rechtman created one!
They are natural, meaning – free from fillers, synthetics, "texturisers", and toxic chemicals. They are completely committed to maintaining their certified 70% organic, cruelty-free, halal (meaning – free of alcohol) and vegan status.
Shop their best selling makeup here: BB Cream, Liquid Eye Liner, Cream Illuminiser
Pacifica Beauty
I love how affordable and accessible Pacifica Beauty has become. I have found their products literally everywhere – from online retailers to small town drugstores, it is so convenient. Created in 1997 by Brook Harvey-Taylor who was inspired to create vegan beauty from her childhood in Montana. There she was raised to love animals and nature while working with her family at a local food co-op.
Being one of the first natural makeup brands in the industry has come with its challenges. However, due to Taylor's perseverance for quality ingredients and bringing their makeup to the masses – her company has thrived. They use earth friendly packaging, are paraben-free, and toxin free. Plus all of their products are clean, cruelty-free, and vegan!
Shop their best selling makeup here: Color Quench Lip Tint, Enlightened Gloss, Alighten Natural Radiance Powders Palette
If you are hoping to change your skincare to all vegan products as well, see how why we love Madame Lemy's deodorant so much!
Lime Crime
Attention all unique types! If you like to stand out in a crowd then Lime Crime is the brand for you! Created by makeup visionary Doe Deere in 2008 – she wanted her brand to transport you to another world. A magical world, where you feel free to express yourself as colorfully as you wish. Why look like everyone else when you can stand out like a unicorn?
All of their products are certified vegan and cruelty-free by PETA and Leaping Bunny. In addition they do not test any of their makeup or ingredients on animals.
Shop their best selling makeup here: Diamond Dew Liquid Eyeshadow, Mermaids Hi-Lite Palette, Lip Pops Satin Lipstick
Another really fun vegan brand we love is Tarte, check out our review on their Big Ego mascara!
Now that you have seen the best vegan makeup brands on the market, are you going to switch the products you use now? Let us know how in the comments below!