Given the wild success of the Tarte brand, and the credibility they've built up by having quality products that are often vegan friendly and cruelty free, I'm a sucker to try the new Tarte vegan products. I'm no makeup pro, so rather than top artistic skills, I look for something that is easier to use, speeds up the process, or keeps me from making a mistake to ultimately make my face look worse.
Tarte Vegan Mascara – Big Ego Review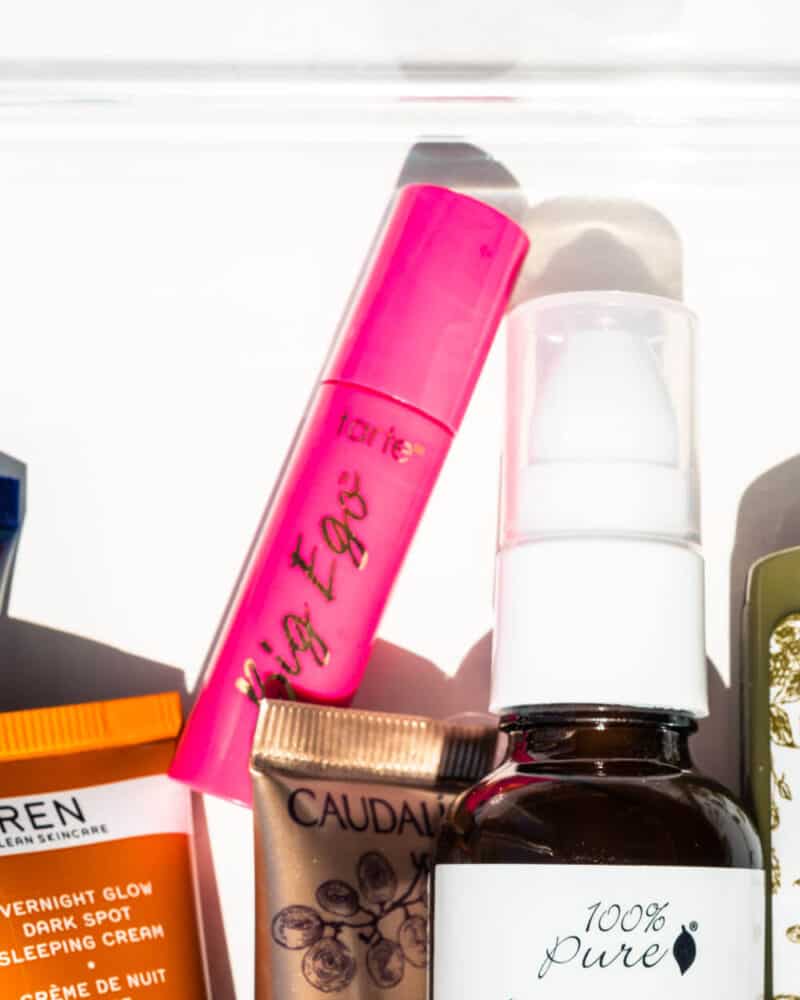 Generally the Tarte brand is vegan friendly, but not always. You may wonder "is Tarte is cruelty free?", and the answer is yes, they are. They are even certified by PETA as an animal friendly brand.
The Tarte Big Ego Mascara Review
After using this mascara for a few days my final opinion is "meh". The result of this Tarte Big Ego Mascara review isn't that it is bad in any way, it just doesn't do enough that is different or better to justify the extra cost in my mind.

How it worked for me
The Good
Smooth Application – The mascara went on smooth and didn't smudge all over my face. This is especially important for me since I have a tendency to turn myself into a raccoon. The wand that bows in (not exclusive to Tarte) makes applying mascara to all of my lashes a lot easier.
Vegan Mascara – Who doesn't want a vegan friendly product, especially if it's an equally effective option.
The Bad
Doesn't build quickly – I have stubby little eyelashes; this means that to get a longer lash I have to build with tons of coats, or put on falsies. Given the time and difficulty of putting on falsies, I want mascara that builds quickly without clumping my lashes into blackberries. This mascara can be built, but it isn't as quick as other mascaras I've used.
The cost – At just over $20 it is almost double the cost of your standard drugstore mascara. If I am going to pay almost double the cost, I want double the benefit, and you don't get that here.
Big Ego Mascara Conclusion
As I previously said, my final opinion on the Big Ego mascara is "meh". This is not a bad product, but if you are looking for a higher end vegan and cruelty free mascara, I recommend the Too Faced Better Than Sex Mascara instead. It is my new go to, shop it below!