If you are looking for a face wash that will rid your complexion of impurities but leave it supple and moisturized, this is the one.
The Cult Classic Tula Purifying Face Cleanser Review
I don't like that this product contains alcohol. Alcohol can dry out your skin, however it is at the bottom of the ingredient list and contains a minimal amount.
Overall, I really do like this cleanser and would recommend it. It leaves my face feeling clean without feeling stripped or dry. I also really like the simplicity of the formula. Unlike other face washes where I feel like they stop working, this one continues to leave my face feeling clean and refreshed.
A little goes a long way with this bottle.
Everything you need to know about Tula probiotic skincare…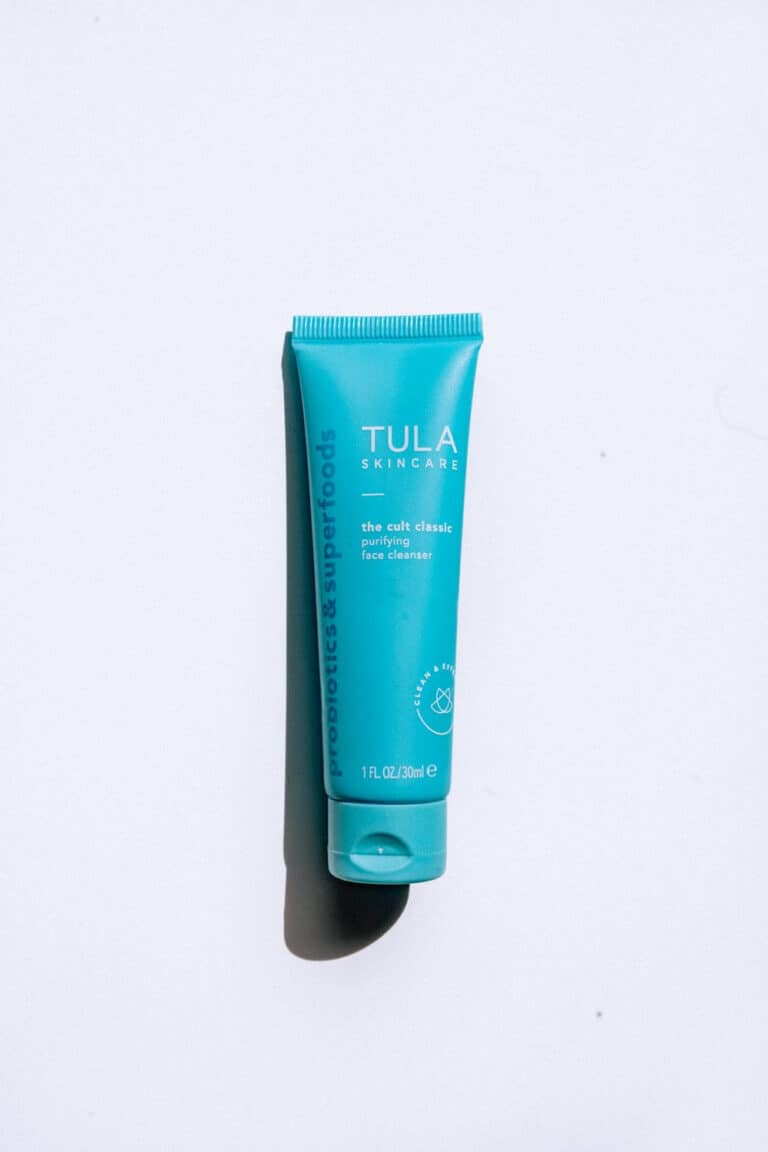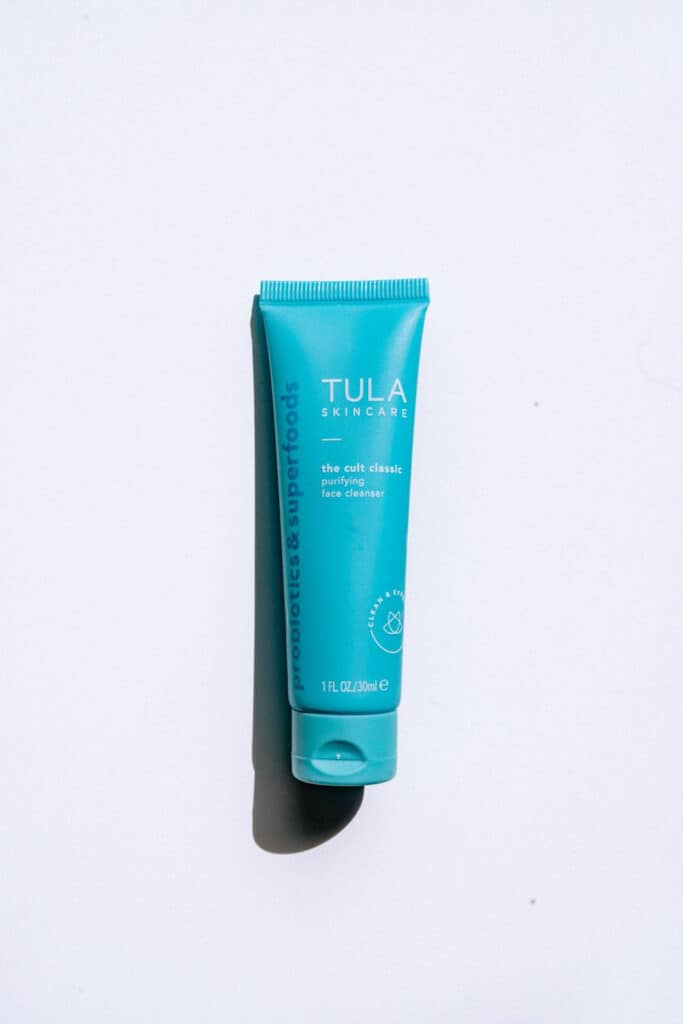 Tula joined the skincare scene in 2014. Dr. Roshini Raj, a board certified and practicing Gastroenterologist created the line. She frequently visits the Today show as a guest medical expert.
Tula is very transparent about their ingredients. The entire line is paraben-free, gluten-free, phthalate-free, sulfate-free, and does not contain mineral oil, propylene glycol or petroleum. They are also cruelty free.
Ingredients used –
Probiotics: The core ingredient of all TULA products, they're clinically proven to help lock in moisture and soothe the appearance of inflammation
Lactic acid naturally cleanses and exfoliates to reveal healthy, radiant looking skin
Chicory root is a natural anti-inflammatory prebiotic that helps boost the appearance of firmer skin.
Turmeric root is a powerful antioxidant that helps reduce signs of inflammation. Blueberries are rich in antioxidants and help protect from free-radicals
Where can you purchase this Tula face wash?
I prefer to buy all my Tula skincare products from Dermstore. They have an amazing, free rewards program and were created by a Dermatologist. The best part is they focus on your specific skin conditions. You can even search for products by concerns you are having. I also find great deals on Tula skincare at Ulta; they constantly offer coupons and discounts through their rewards program.
If you find you like Dermstore, then you will love their BeautyFIX box – learn more about it here.
So what do you think? Are you going to try Tula's purifying cleanser? Let me know how you like it in the comments below!
Shop Tula Skincare's Best Selling Products Below
Read Next: Mukti Organics Skincare: The Hidden Gem of Vegan Beauty