This post may contain affiliate links, which means I'll receive a commission if you purchase through my link, at no extra cost to you.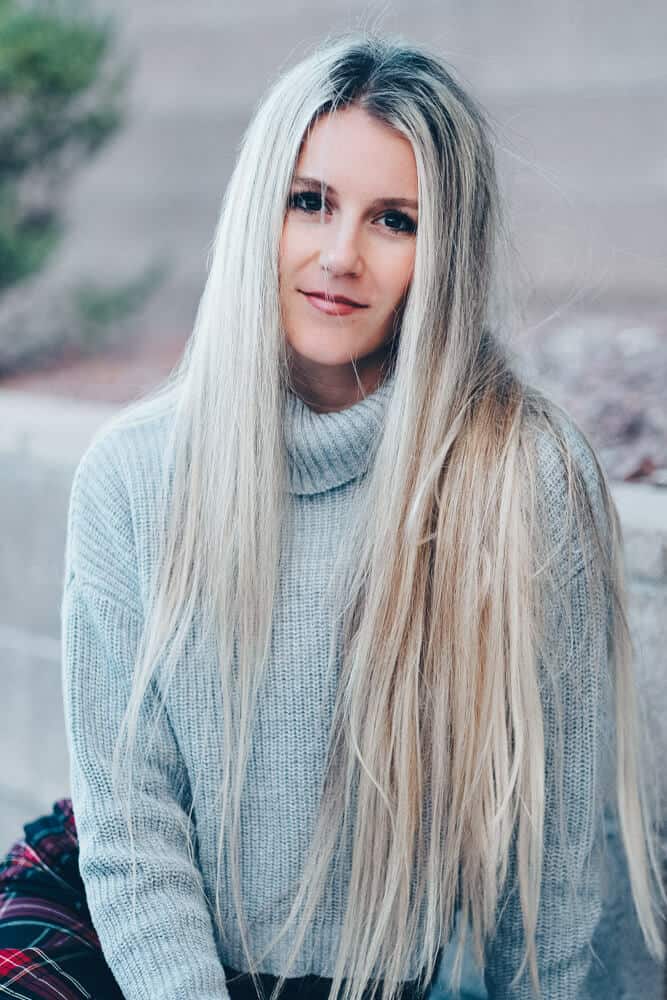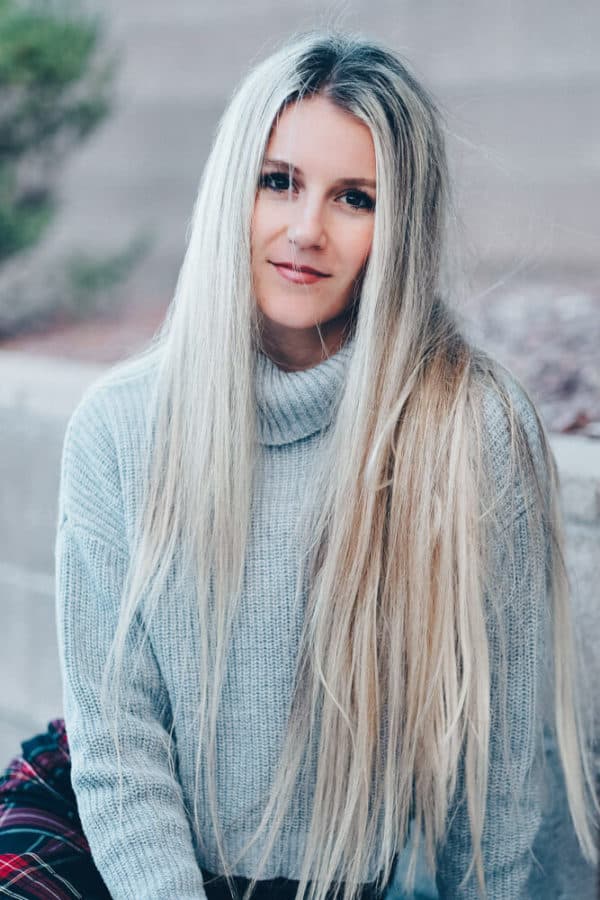 The Perfect Sweater, Plaid Dress and Boots Combo
Great news everyone, plaid outfits are here to stay. Honestly, whether they were here to stay or not I would probably still be investing in them because I love plaid.
Plaid shirts, plaid pants, plaid skirts, plaid dresses…I even have plaid shoes! I just love plaid.
Yes, I know I have posted about this same plaid dress multiple times, but there are so many ways you can style it I couldn't help myself. Let's be real, I need extra content for my site right now. My chronic illness can still get the best of me some days, but you do what you can. :)
You can see the previous posts here (Dress with Blazer), and here (Cute Plaid Dress Outfit – styled with no jacket or sweater).
Outfit Details –
Plaid Dress ASOS (sold out) More similar here and here |Pink Hiking Boots – ASOS (Similar hiking boots here.) | Gray Turtleneck Forever 21 (old, linked similar here)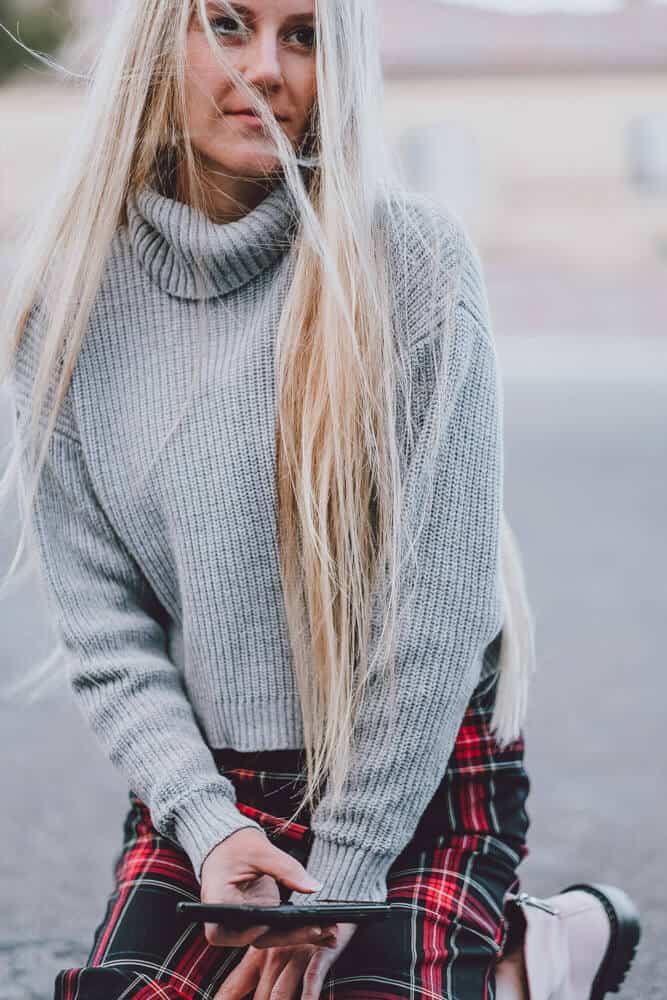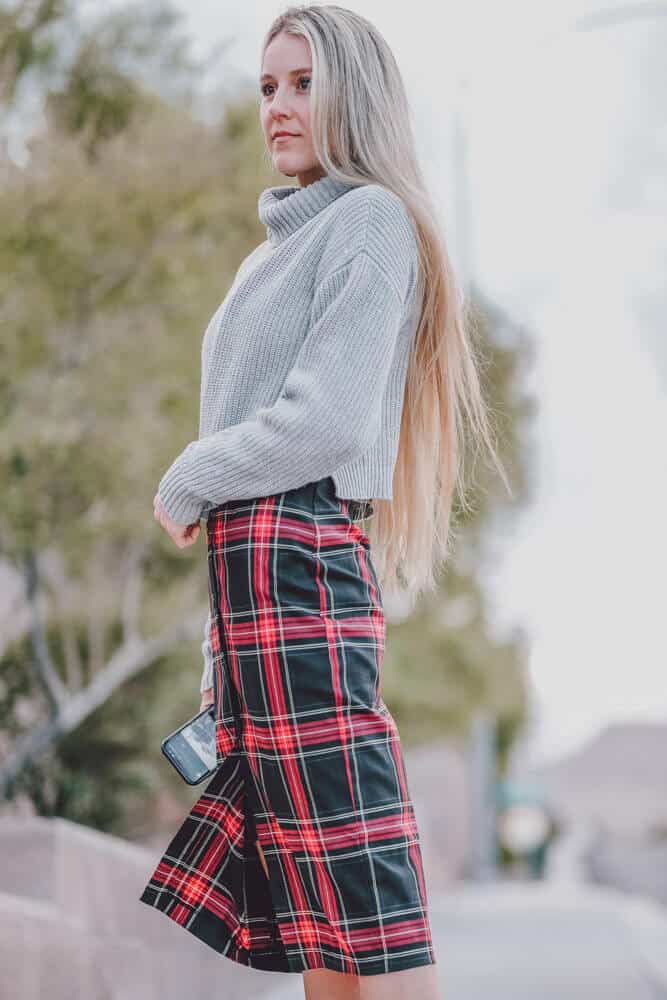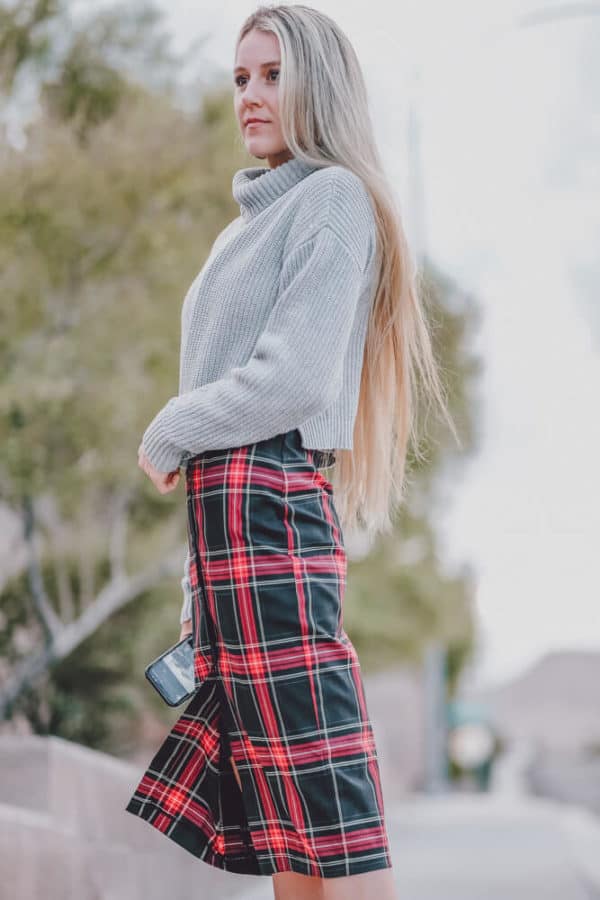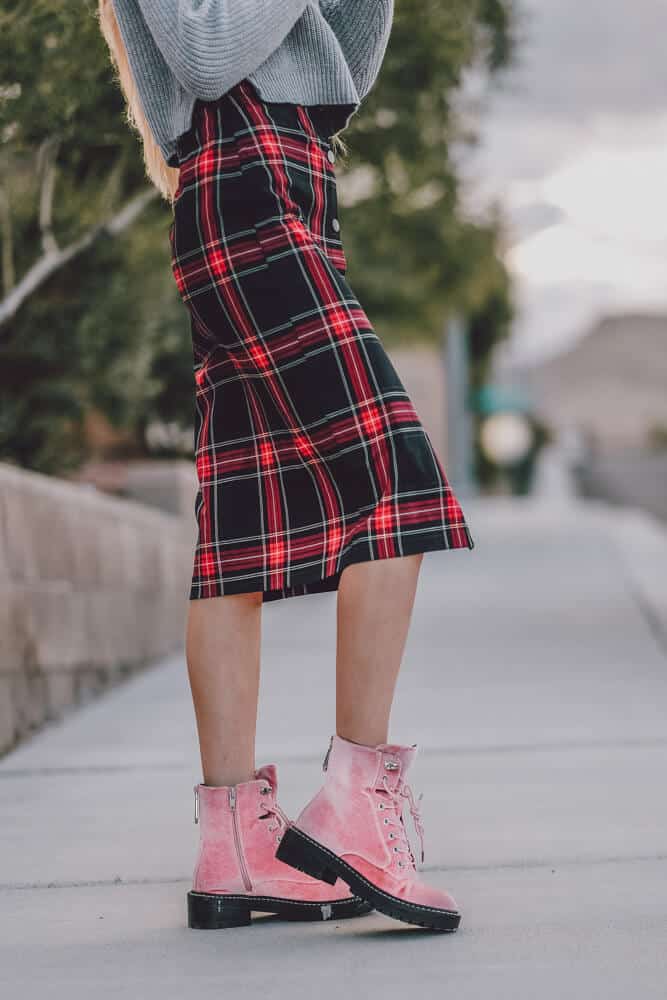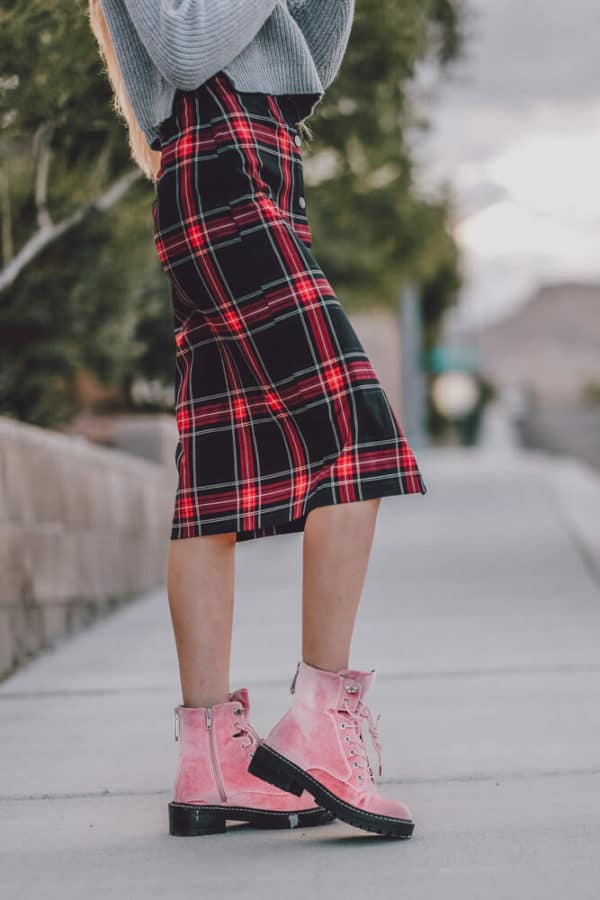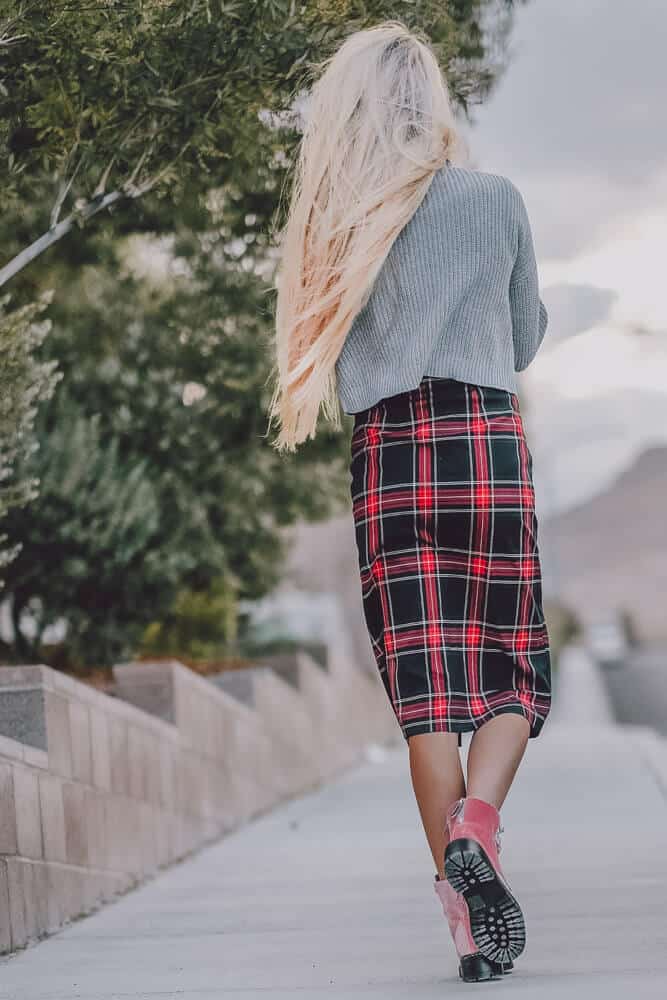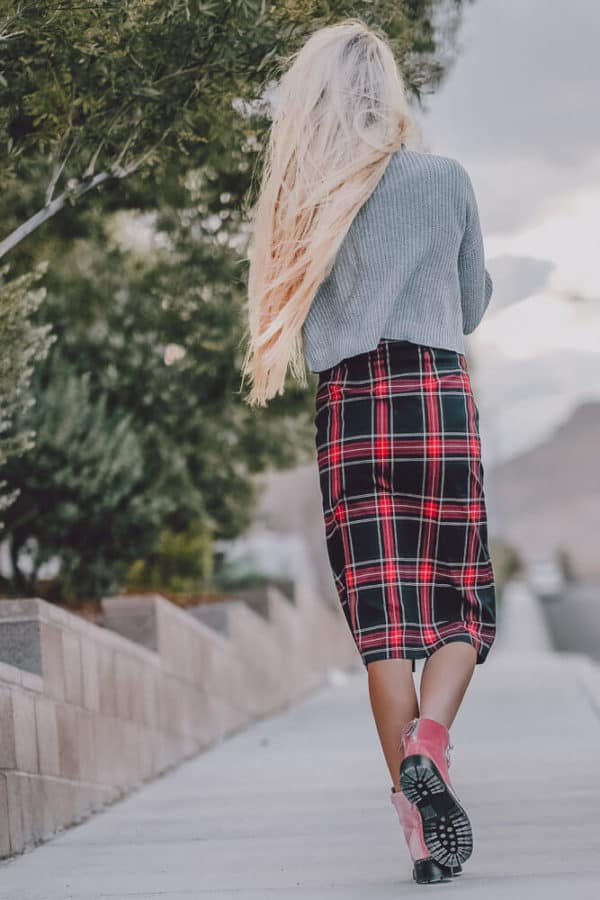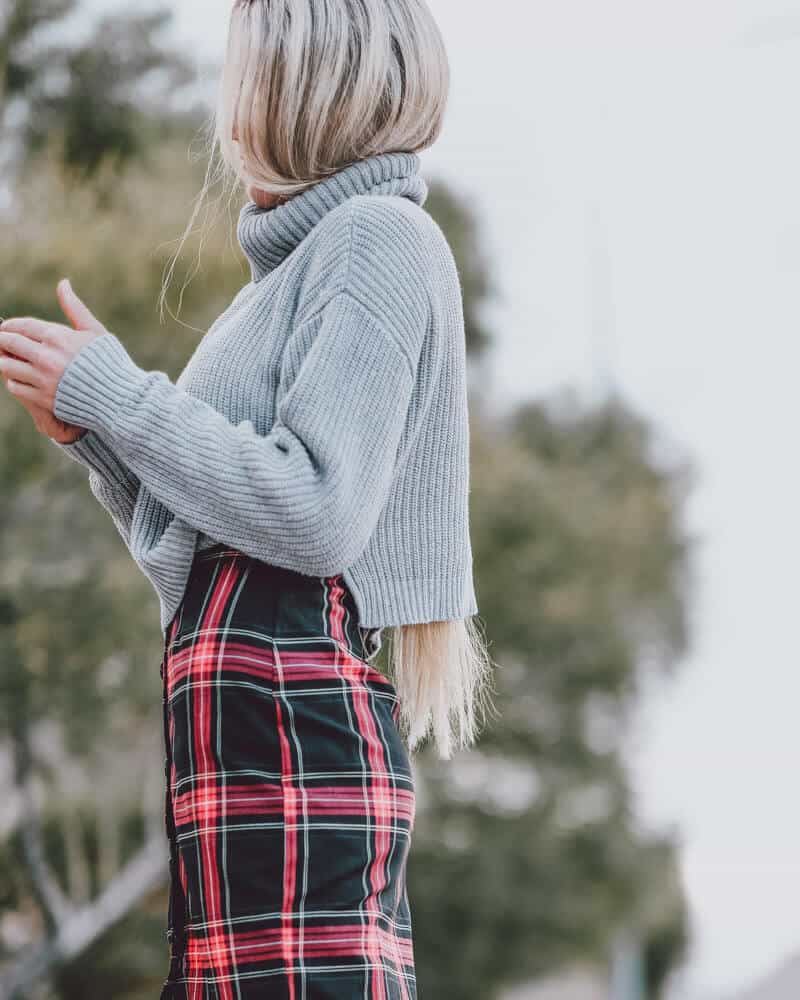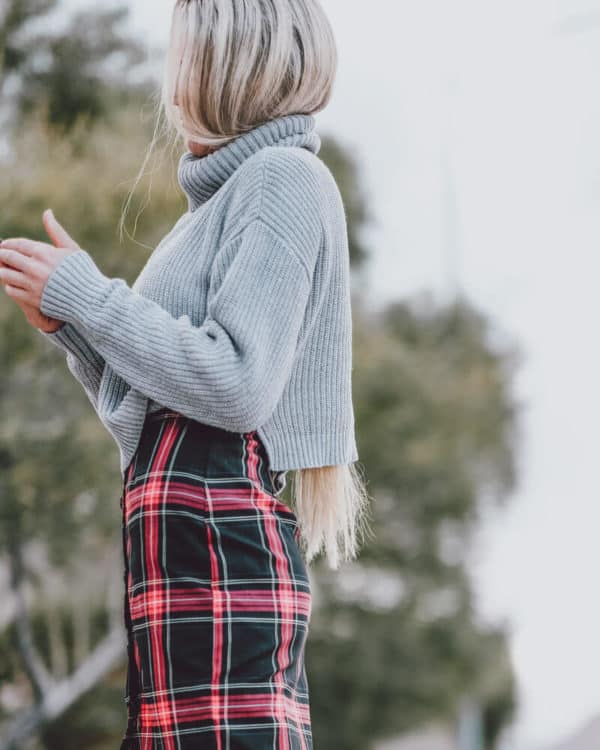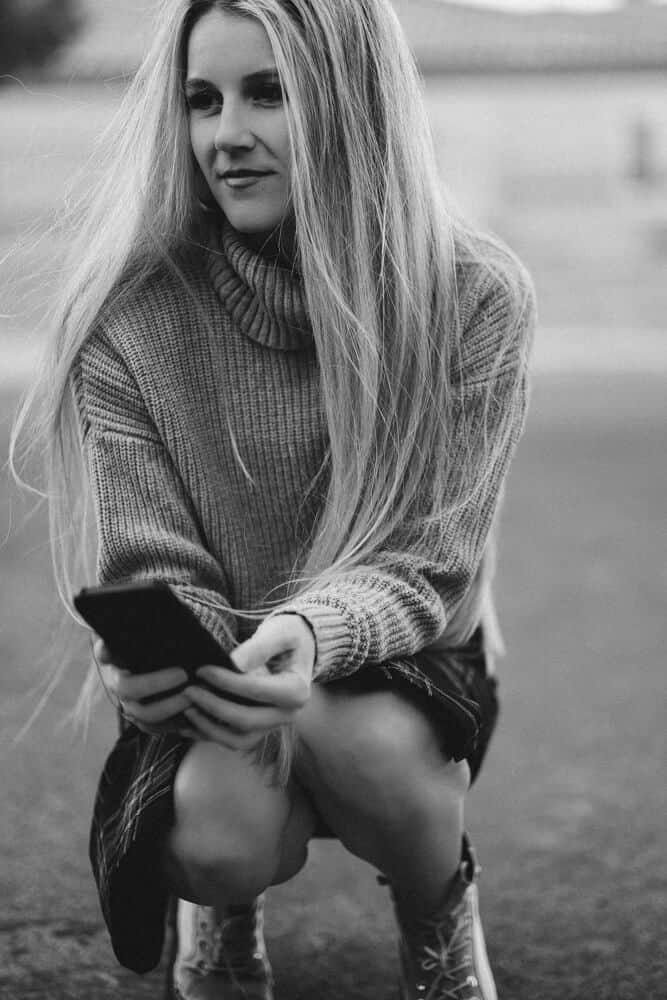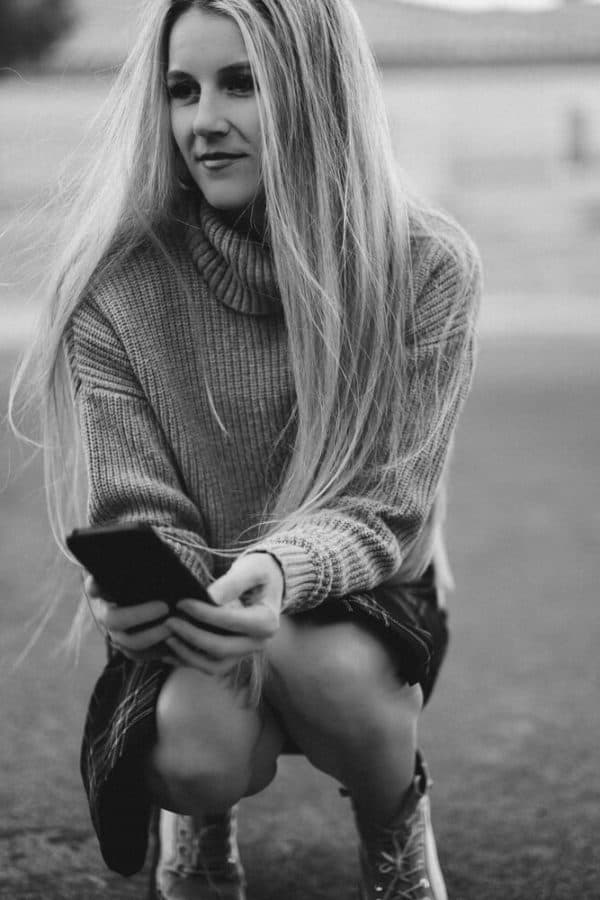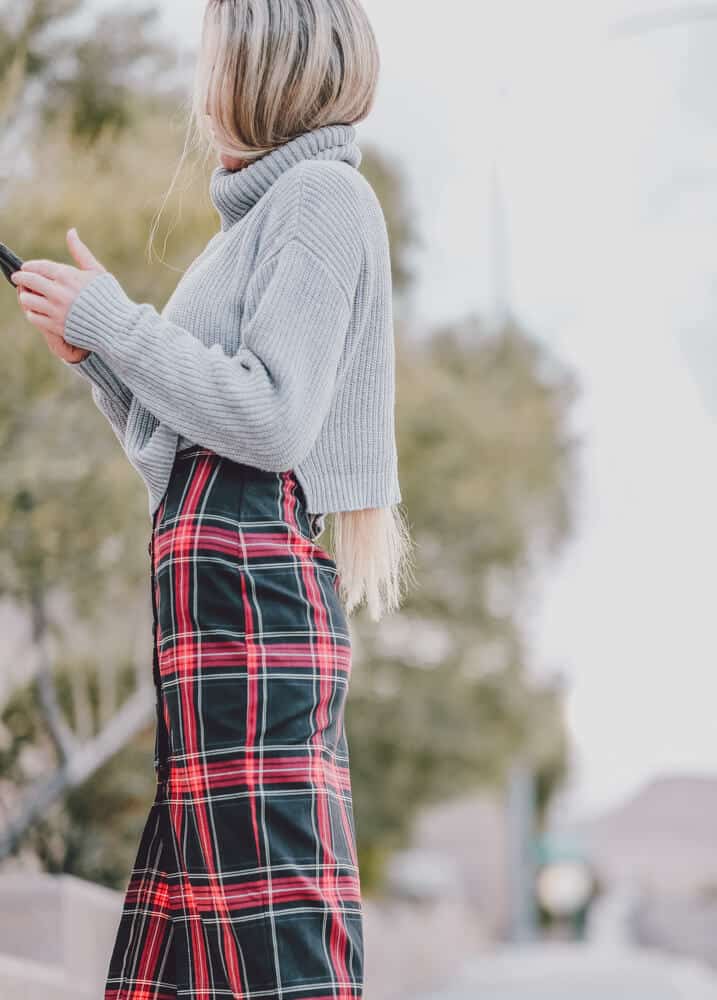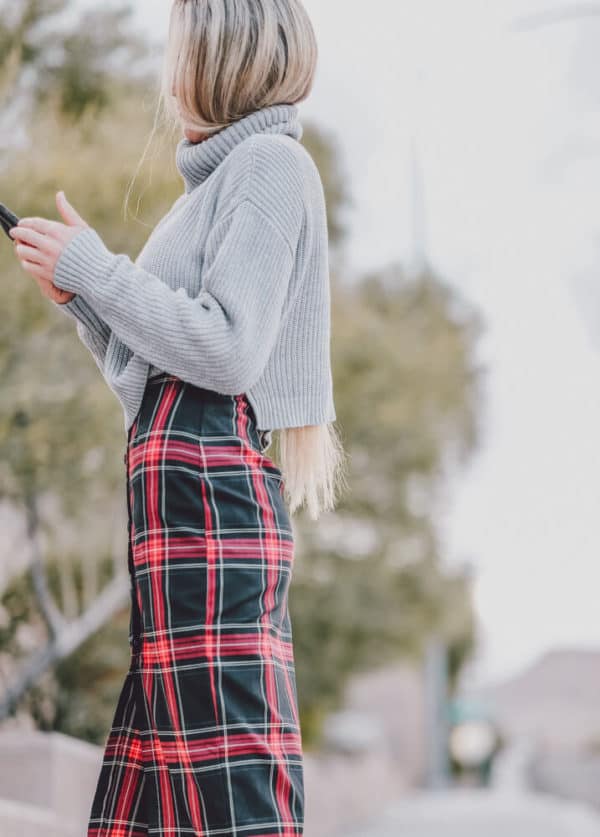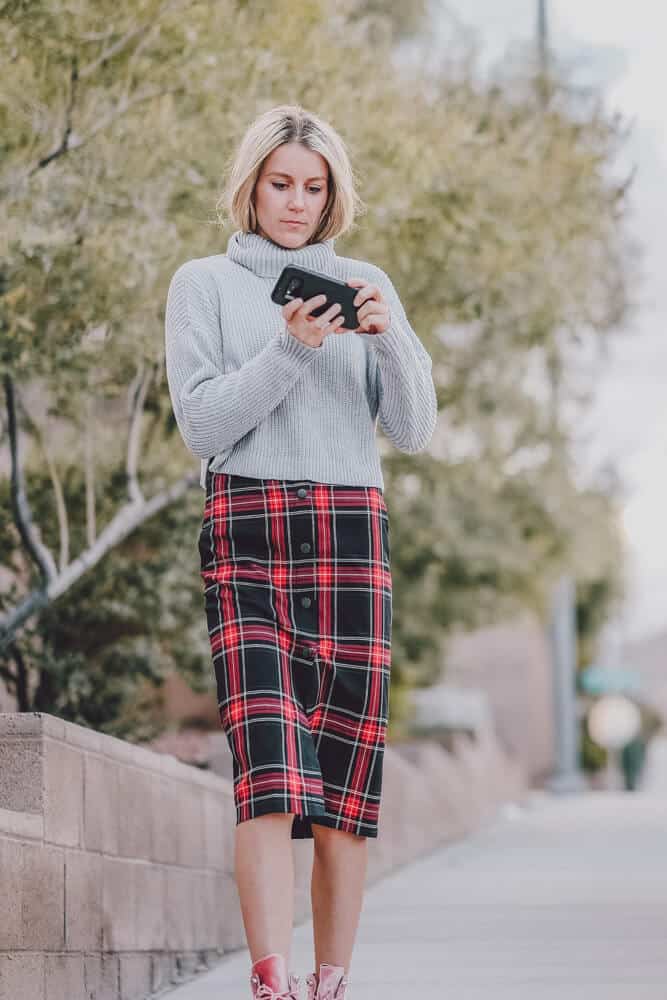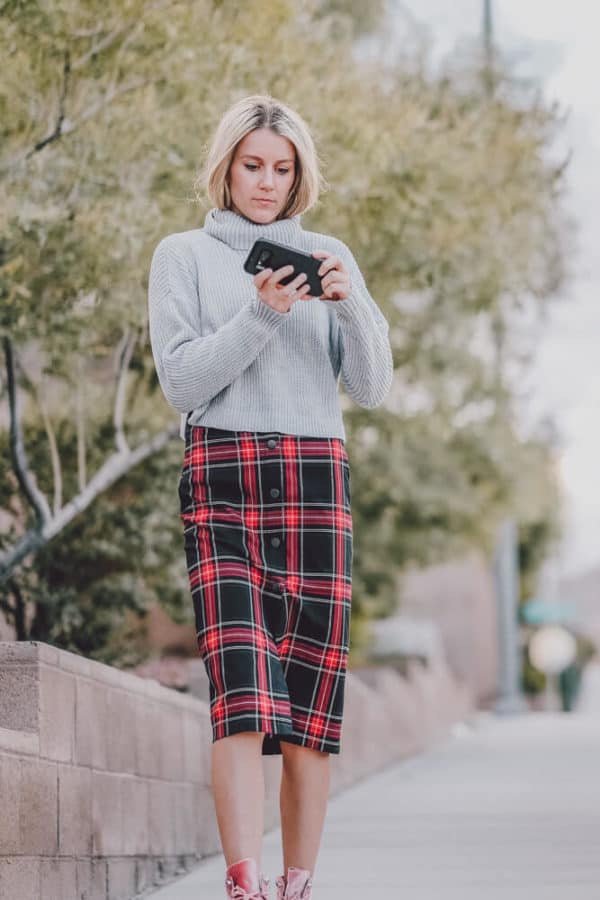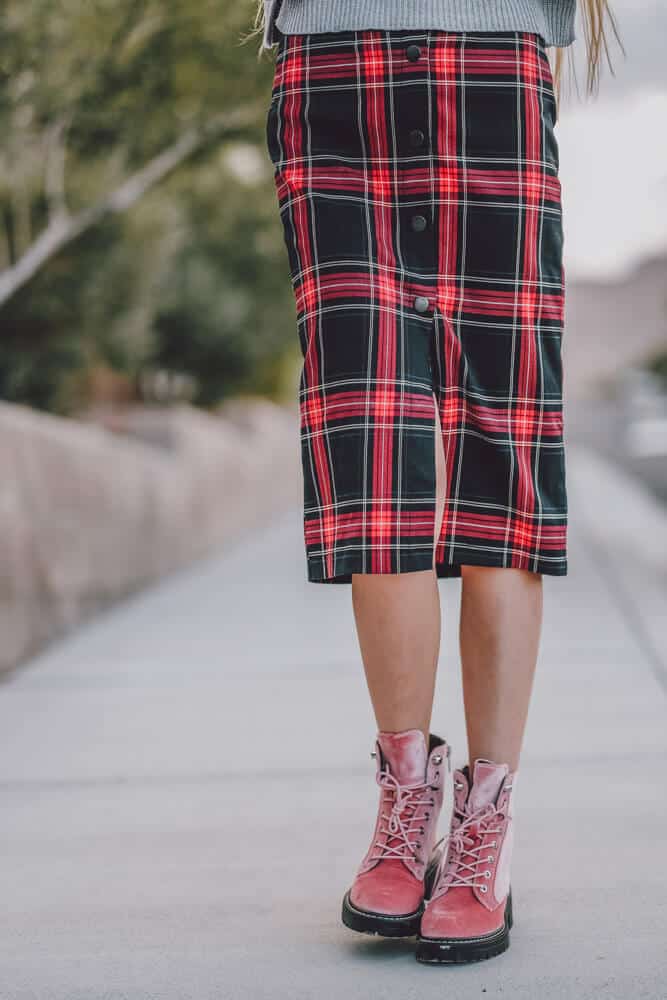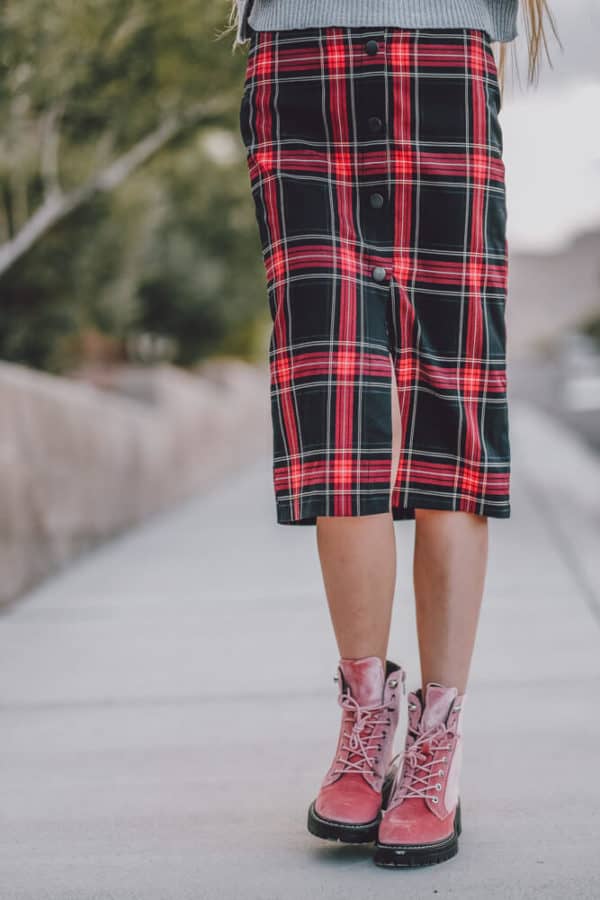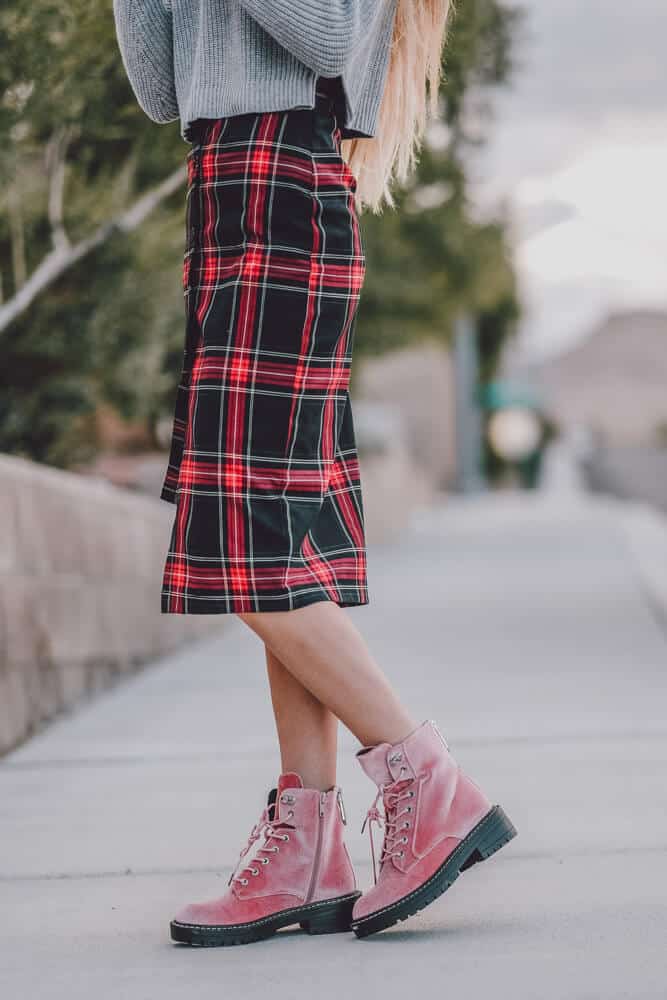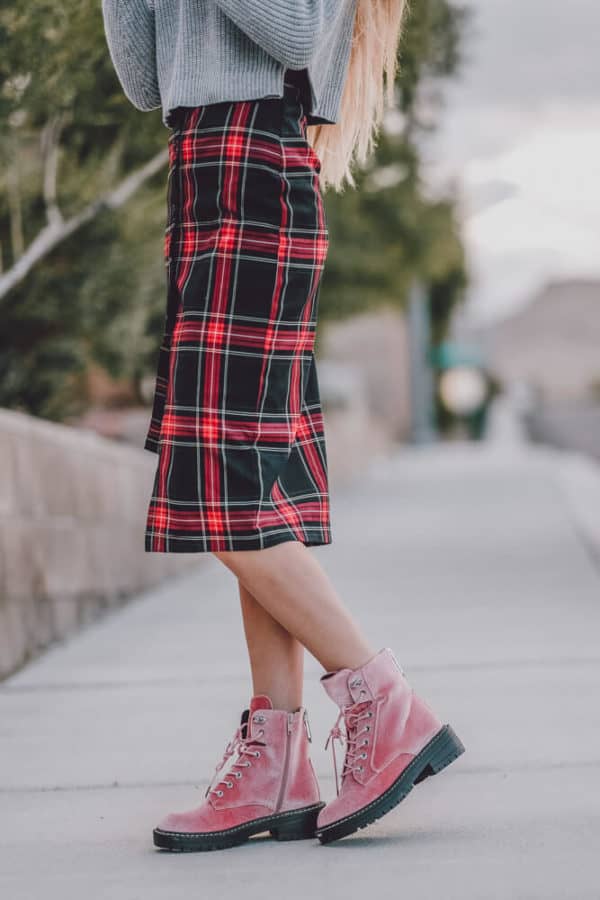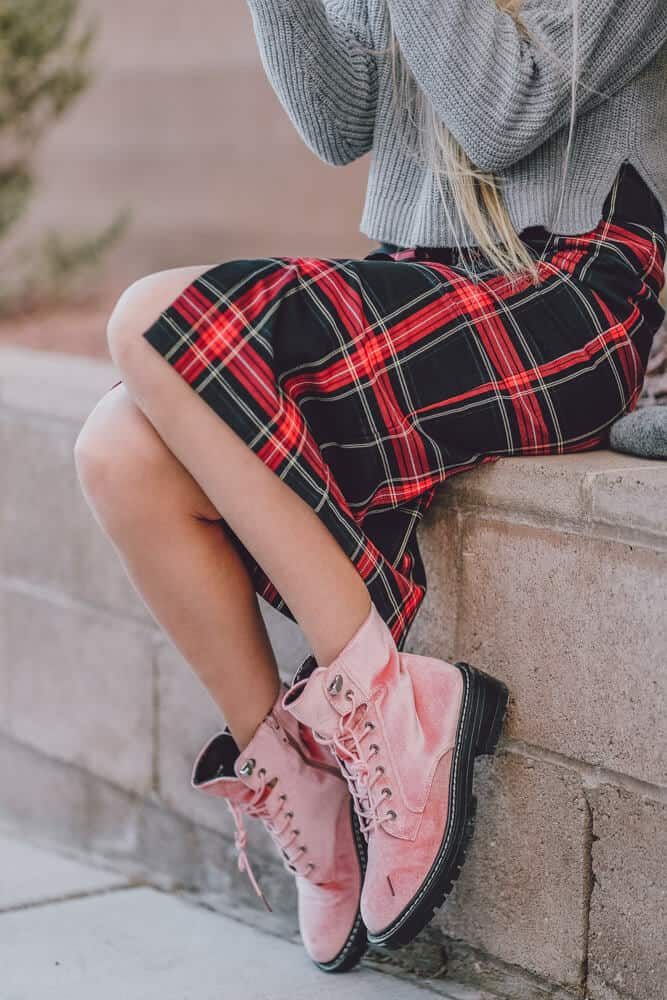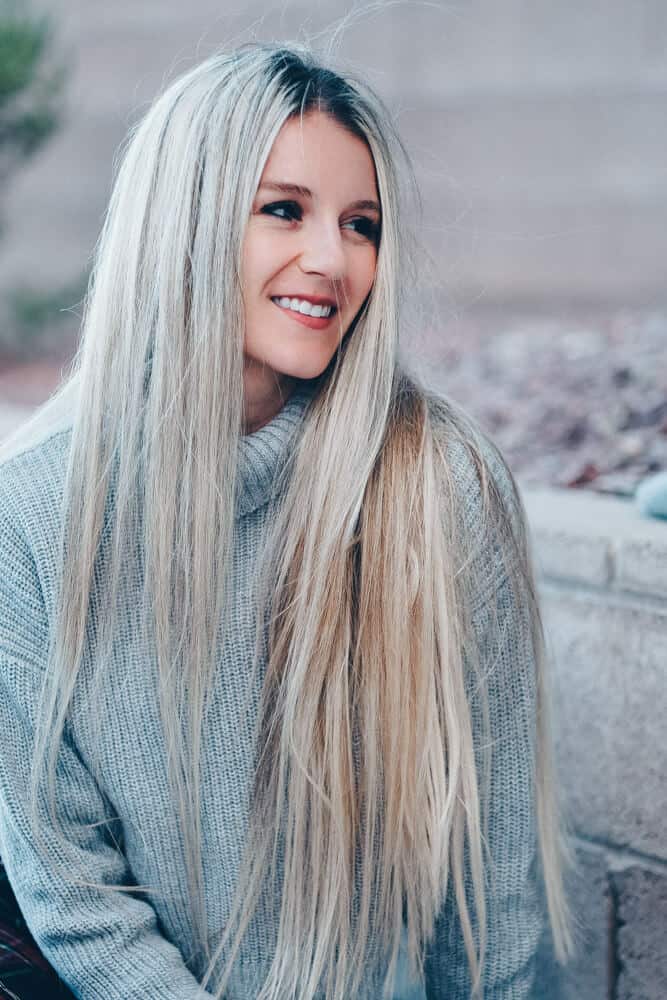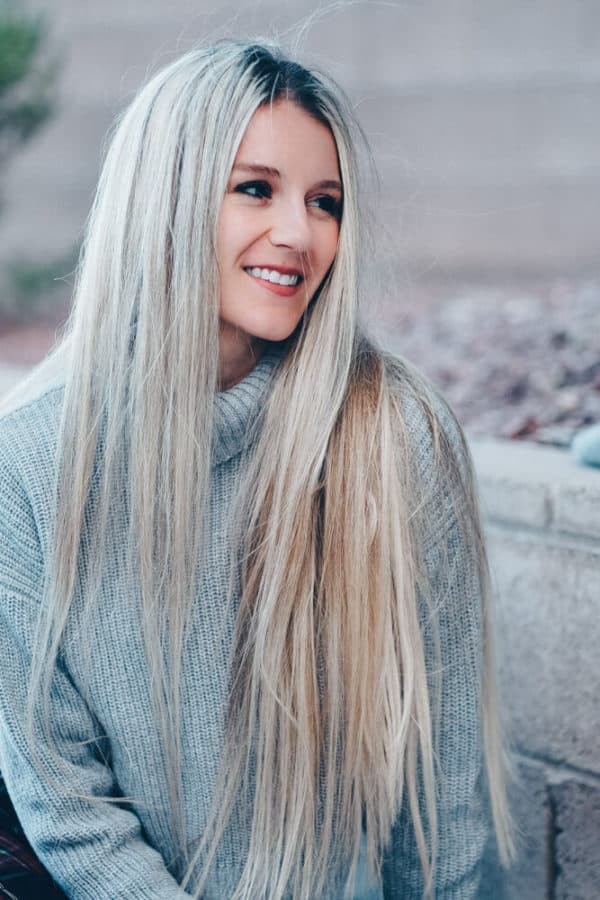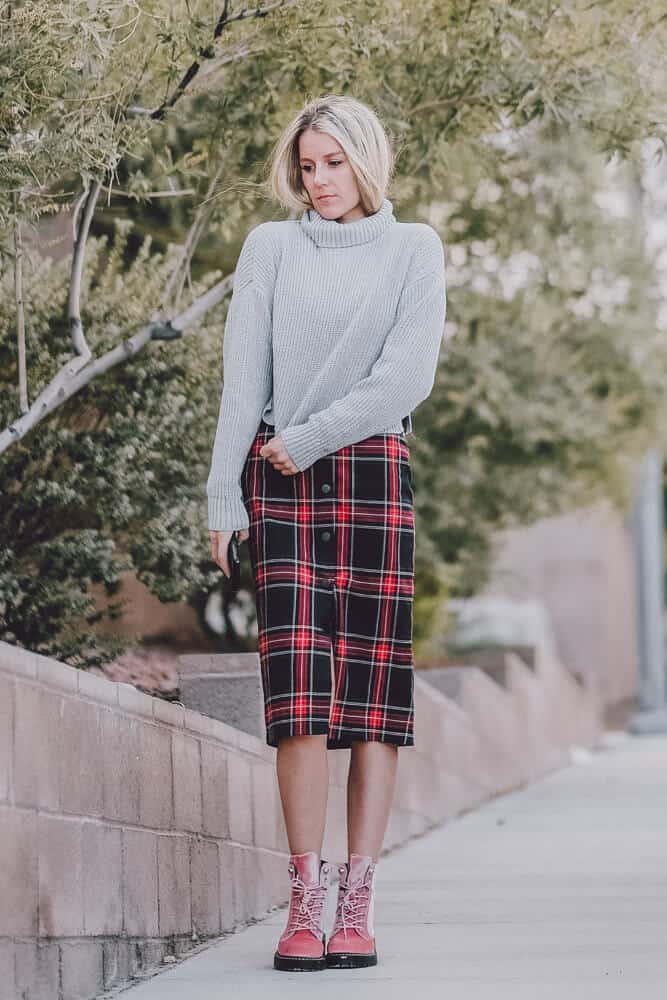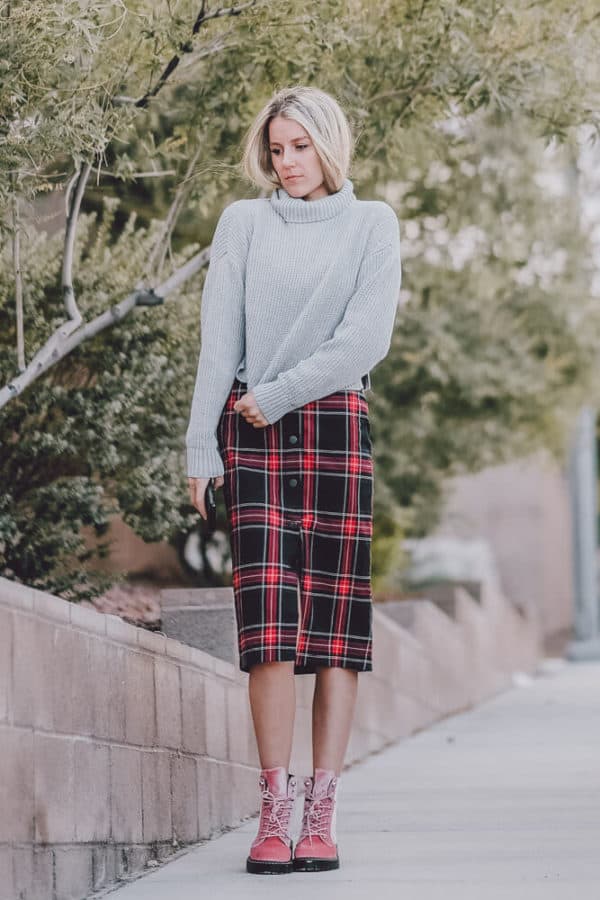 I promise I wasn't trying to look sad here – haha. This was the last look of the day and I was EXHAUSTED. I did my best.
I hope you like these fashion posts. I hope at the very least they give you ideas on how to style different outfits for different seasons.
If you did enjoy this post, don't forget to share it with your friends or Pin it to your Pinterest boards! Thank you so much!!
-Claire