Cute Plaid Dress Outfit That is Perfect for Fall
If you are searching for a plaid dress outfit, then you have come to the right site because I have actually styled this dress 3 different ways.
Check those out the other styles here, and here. Let me know which one you like best! I love getting your feedback on these things.
This post may contain affiliate links, which means I'll receive a commission if you purchase through my link, at no extra cost to you.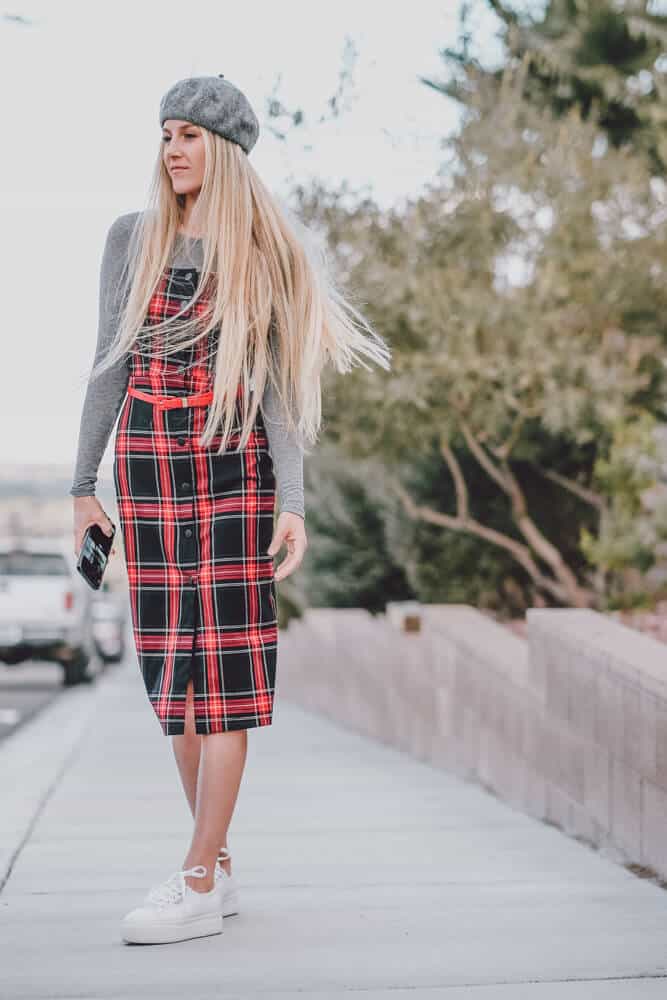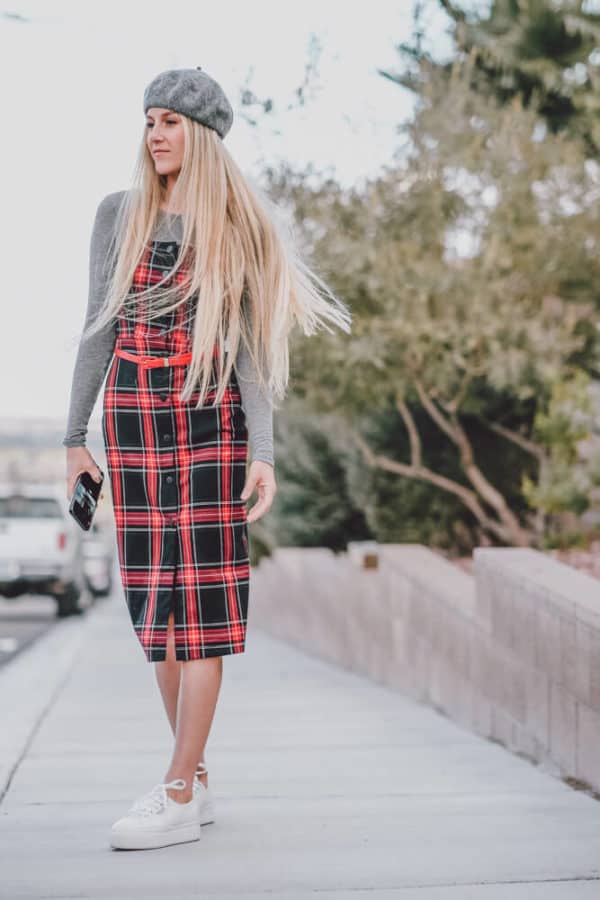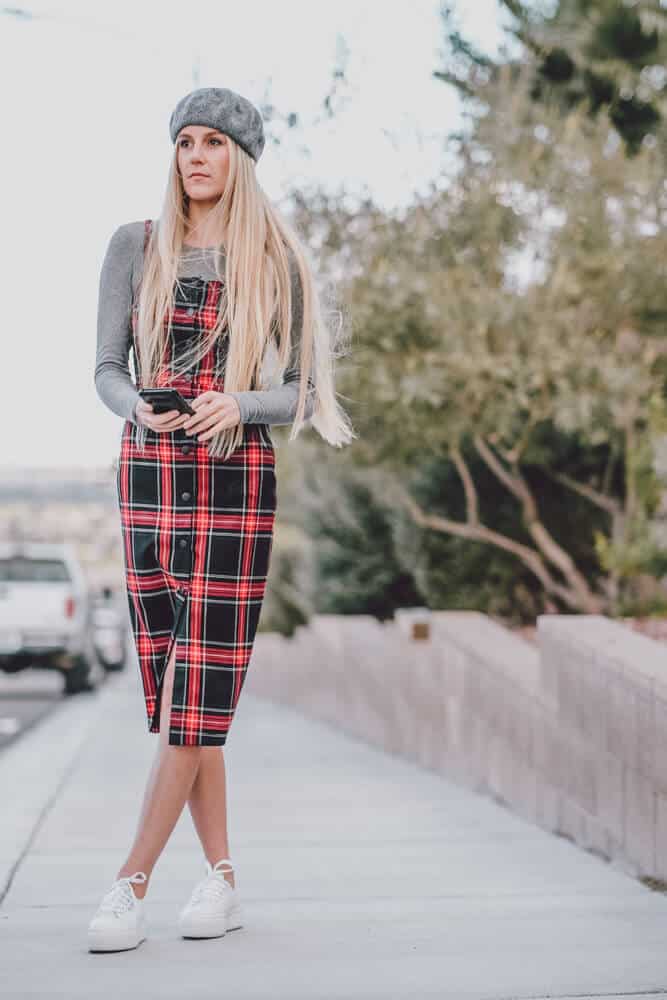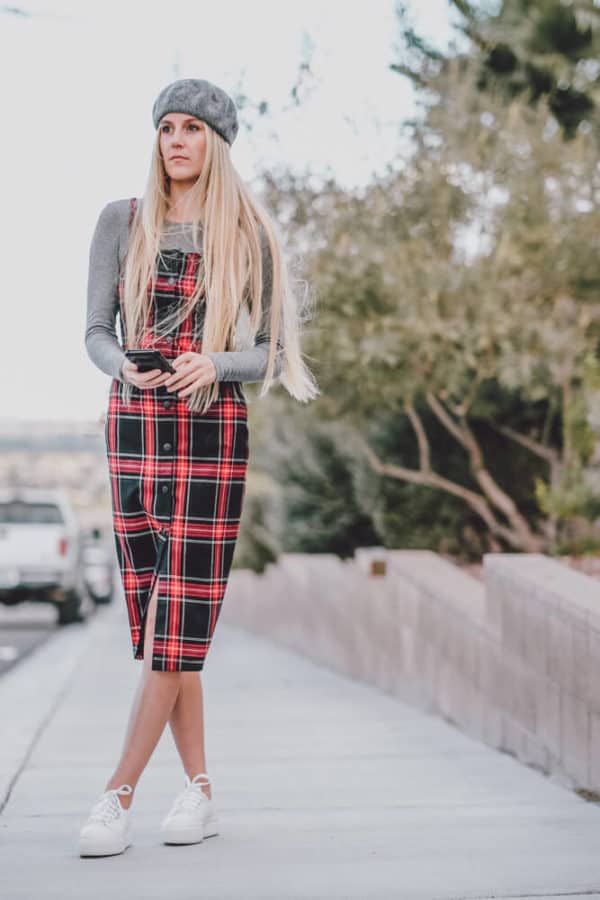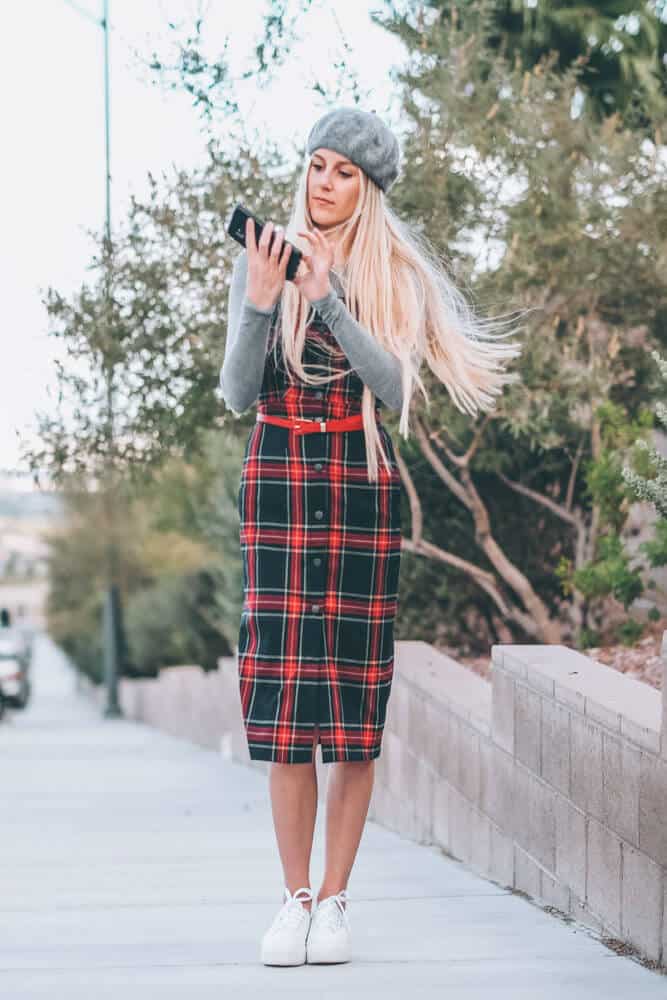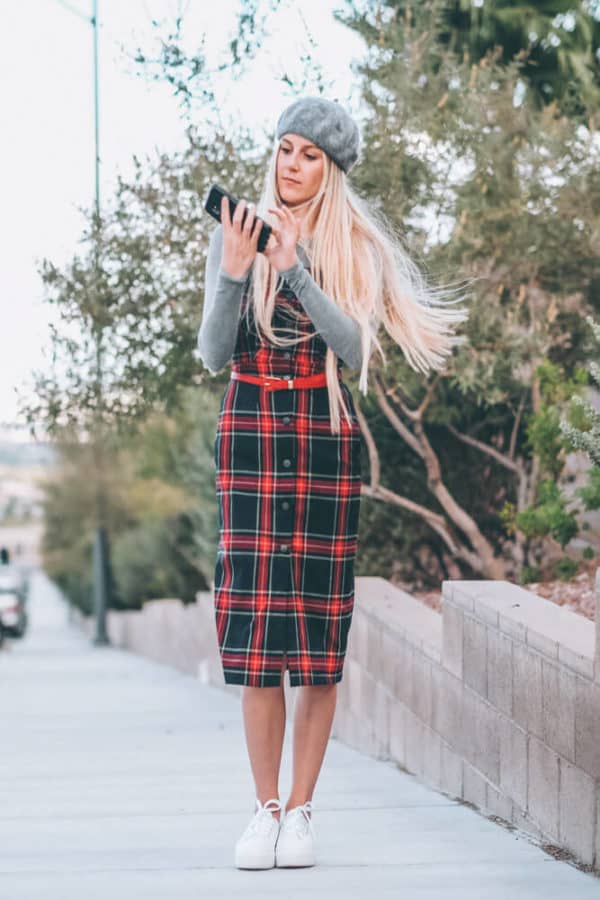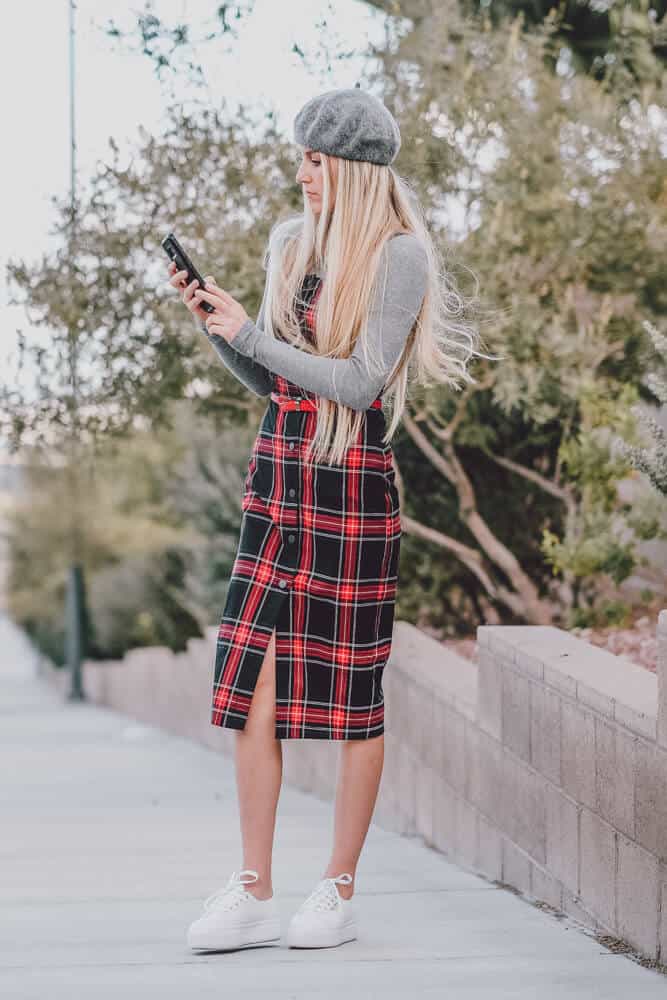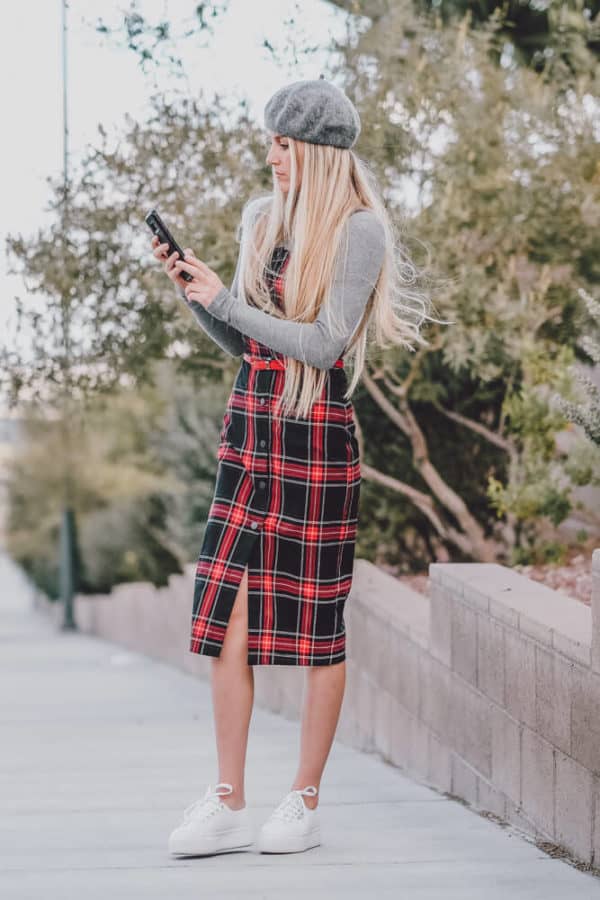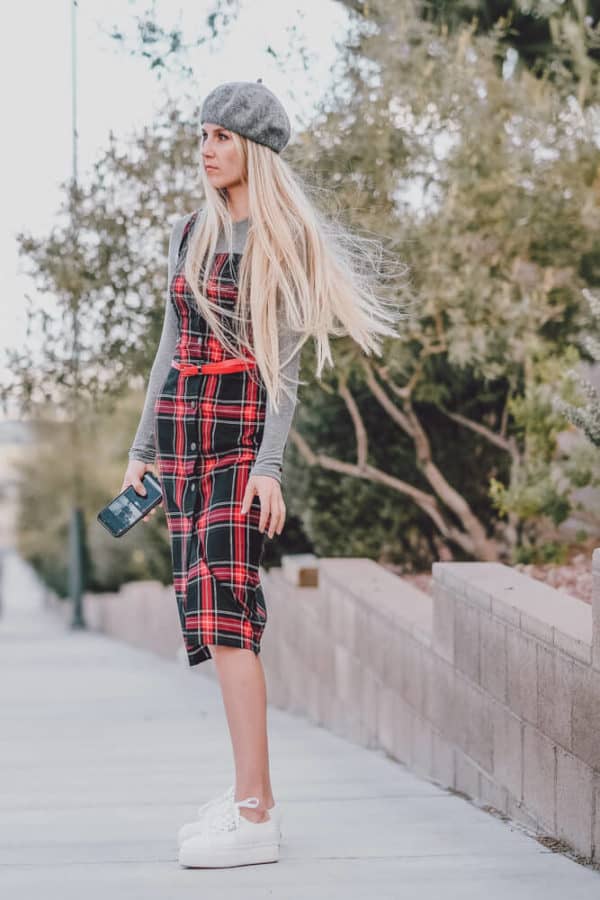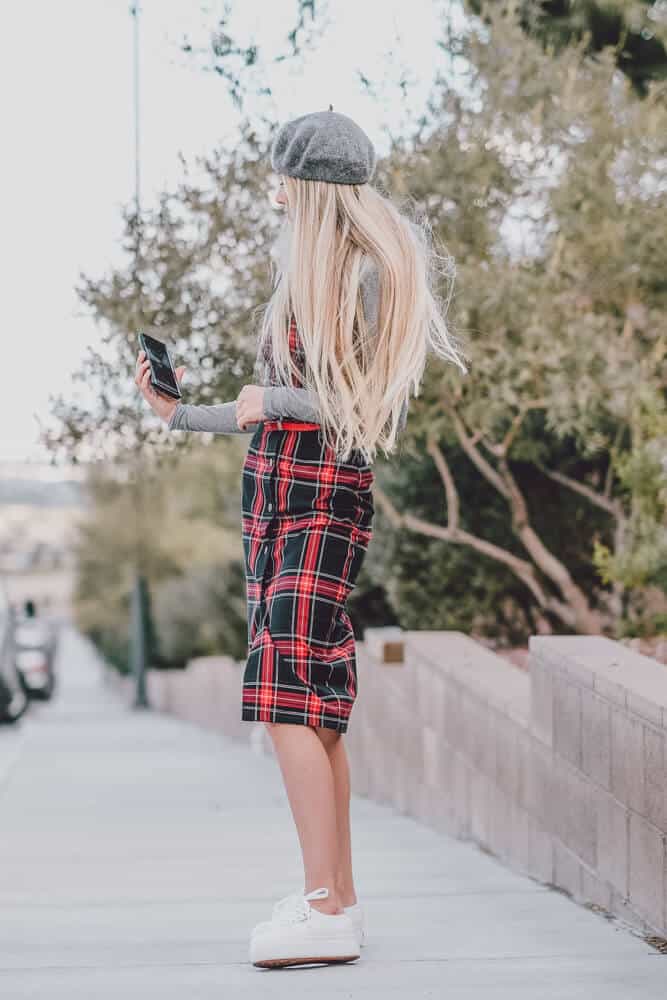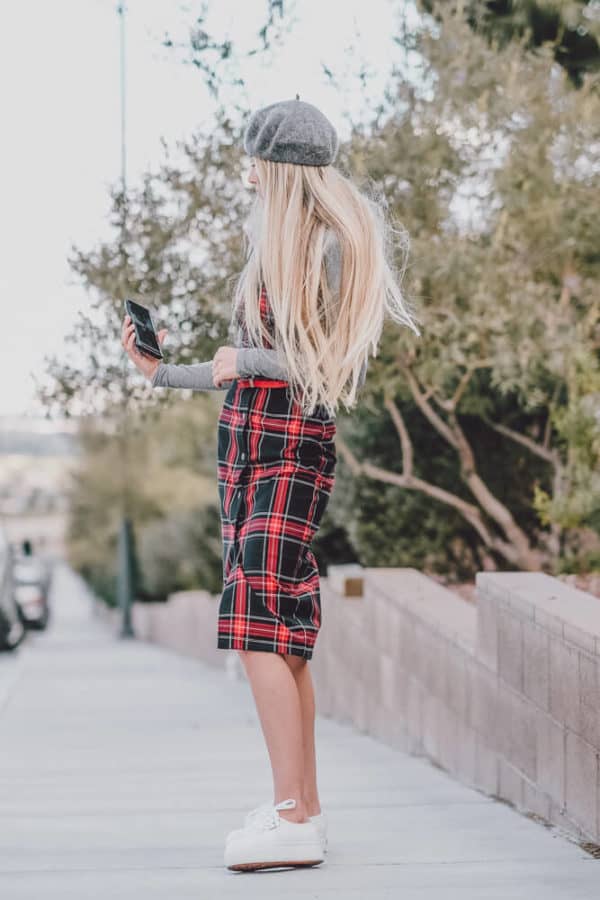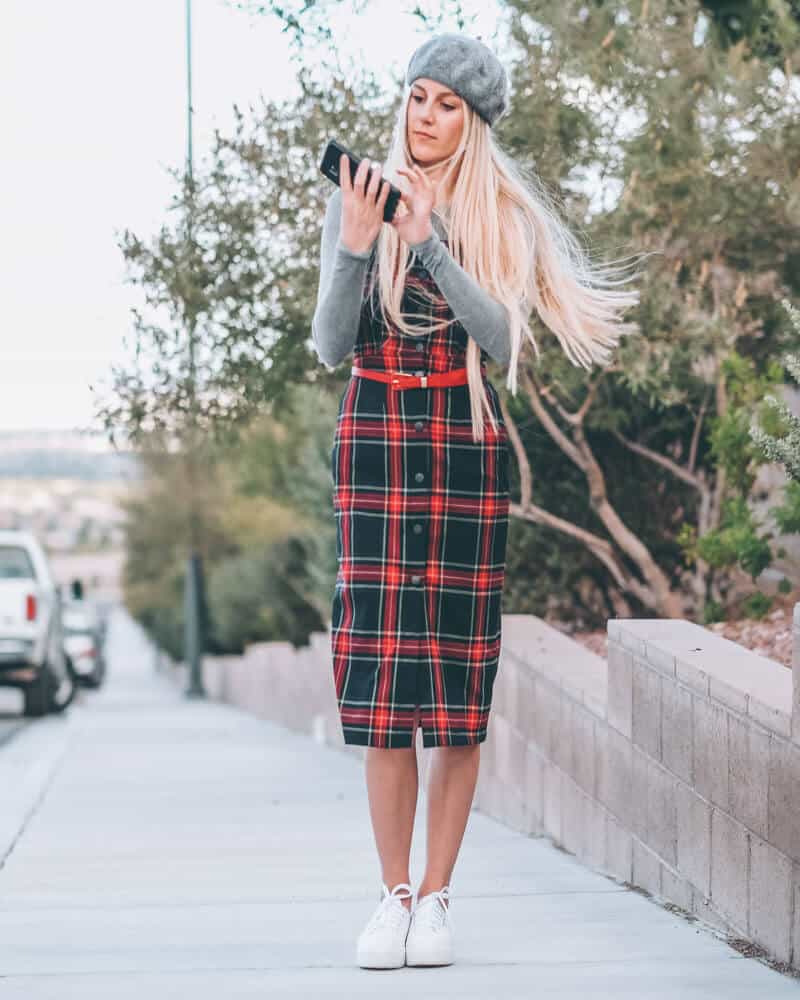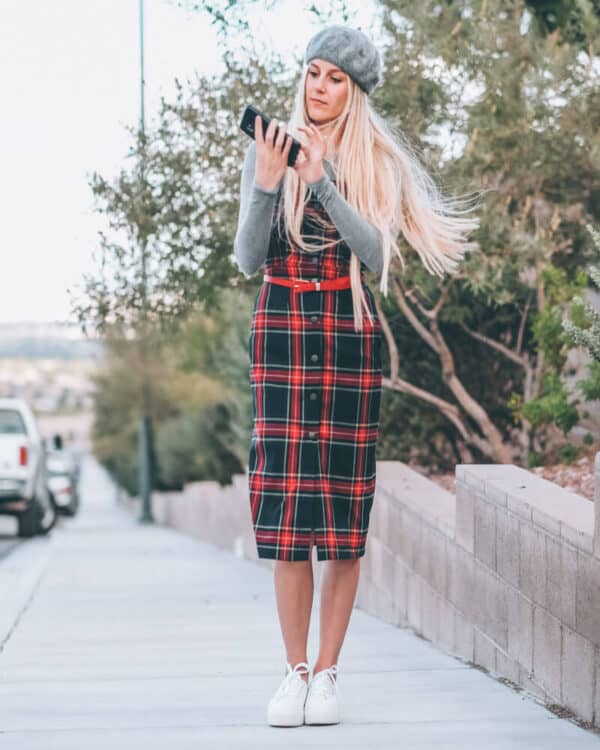 Plaid outfit details –
Plaid Dress ASOS Similar here and here |Pink Hiking Boots – ASOS | Beret ASOS | Belt | Gray long sleeve thermal (wearing underneath) More women's thermals here at NORDSTROM | White Platform Tennis Shoes – Shop the latest Superga tennis shoes here.
Things do tend to sell out pretty quick at ASOS, so if that is the case you can find similar hiking boots here.
If you have read any of the other posts on this plaid dress for fall you will know I am plaid obsessed. I am so happy that it is everywhere these days because it makes it much easier to find.
Are you plaid obsessed this season as well?
Also, you may be wondering why I am holding my phone in pretty much every photo. It is because my phone is my remote for my camera – haha! I am trying and slowly getting better at being more discrete with it, but regardless it still works. I hope.
I need your help – I always try out different edits; do you like the one above or below better? I can't decide.