If you are looking for a certified organic and natural sunscreen you should give Juice Beauty's a try! Because I live in Las Vegas (so much to do) I get to experience 115 degree summers. With heat like that having a quality sunscreen that doesn't sweat off is my starting point. Thankfully, the Juice Beauty sunscreen stays on surprisingly well!
Juice Beauty Reviews: Organic, Oil-Free Sunscreen
This post may contain affiliate links, which means I'll receive a commission if you purchase through my link, at no extra cost to you.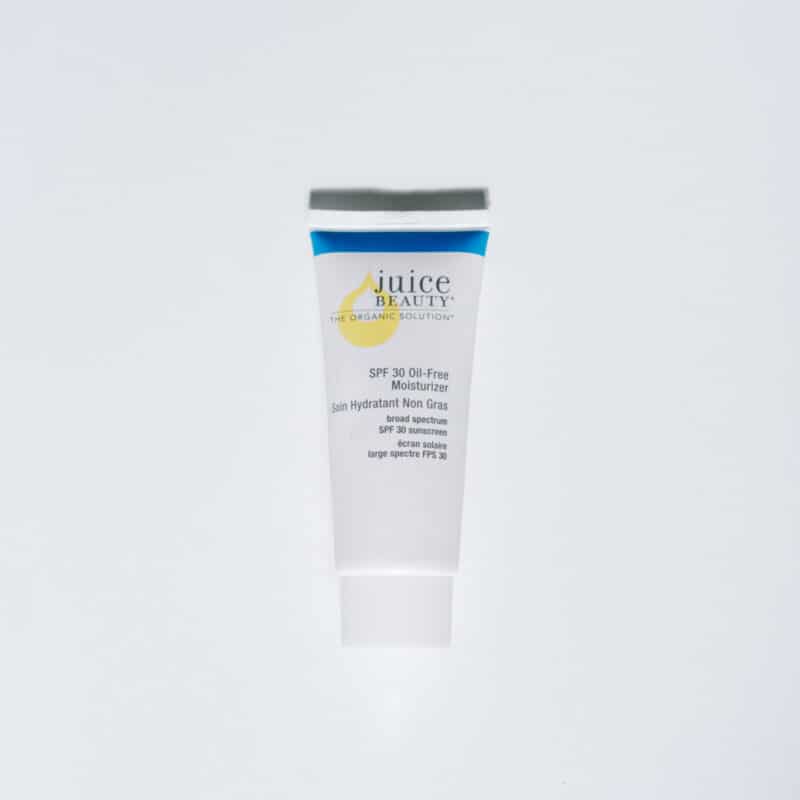 My first impression of Juice Beauty Sunscreen was I liked the packaging – It felt "expensive".
My second thought after applying it was that it felt a bit "chalky" and thick. It felt weird on my face and I wasn't sure how to feel about it. I even wondered if it left a white cast on my face.
Update – I came around!
After trying it out for a few months my initial thoughts developed in its favor. Honestly, it is my go to now. I know, that is quite a drastic change from my first impression, but when you have extremely sensitive skin (like me) it isn't uncommon to have these kinds of reactions.
I find myself reaching for it often over my other natural sunscreens. After wearing it a couple times it no longer feels chalky and think. It doesn't feel like a moisturizer, but it goes while not feeling cakey or thick.
Things I like about Juice Beauty Sunscreen
It is reef safe
Certified Organic – Formulated with organic ingredients
Certified Cruelty-Free Sunscreen
Paraben-Free
Vegan Sunscreen
Natural
Oil-Free
I have severe allergies that can come with a whole host of reactions to random beauty products. I love that this product did not give me any weird rashes or reactions.
Key ingredients:
Organic Cucumber and Aloe Leaf Juice
Lemon Balm Leaf
Organic White Grape Juice
Organic Pomegranate Seed Oil
Where to buy:
My rating – 4 out of 5 stars.
Note – I would rate it higher if it wasn't for the price. It is quite expensive at $30.
Read Next: 3 Best Sunscreens for Rosacea