Even though I'm no professional makeup artist, I love experimenting with new makeup products. This is especially true of the Tarte brand. I love Tarte products because they typically work really well, and also because they have a great reputation.
This post may contain affiliate links, which means I'll receive a commission if you purchase through my link, at no extra cost to you.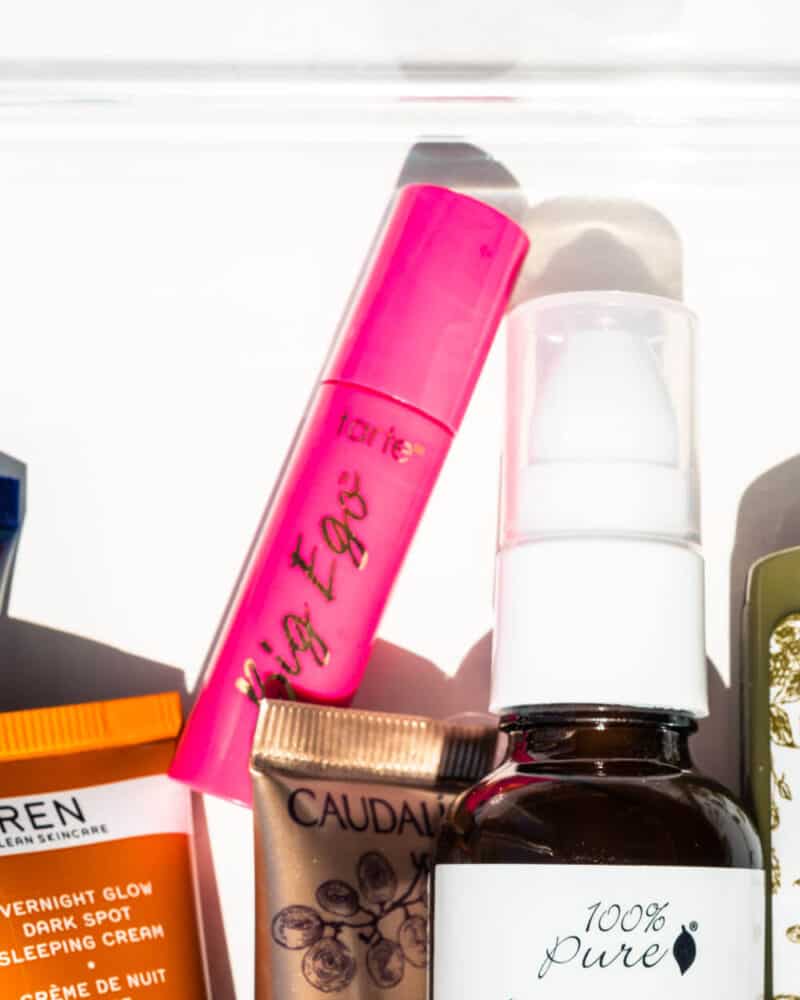 While you can't find Tarte products at the drugstore, they are very common in a lot of other stores like Sephora and Ulta.
Is Tarte Cruelty Free?
The answer to the question, "is Tarte Cruelty Free?" is yes, they are cruelty free. You can see on the bottom of almost every page on their website they boast about being cruelty free with all of their products.
Also, Tarte products are actually certified by PETA (People for the Ethical Treatment of Animals), which is not an easy certification to get.
Is Tarte Vegan?
Even though Tarte is 100% cruelty free, they are NOT 100% vegan.
Make sure you don't confuse vegan and cruelty free. The cruelty designation comes from how the products are tested, while the vegan designation comes from what the product is actually made out of. Unfortunately, there are products that can be made from animals, but not actualy tested on animals.
Are there Tarte Vegan Products?
There are a lot of Tarte vegan products, but unfortunately not all of them are vegan. Ideally, you want to find a product that is both vegan as well as cruelty free.
Conclusion
There are a number of Tarte products that I love to use. Even though it is no longer new, people are still freaking out about how well the Shape Tape Concealer works, as well as some of their mascaras.
I love that this brand is 100% cruelty free, but if you are also looking for vegan products you can't assume everything from Tarte will be as they carry a number of products that aren't.