This post may contain affiliate links, which means I'll receive a commission if you purchase through my link, at no extra cost to you.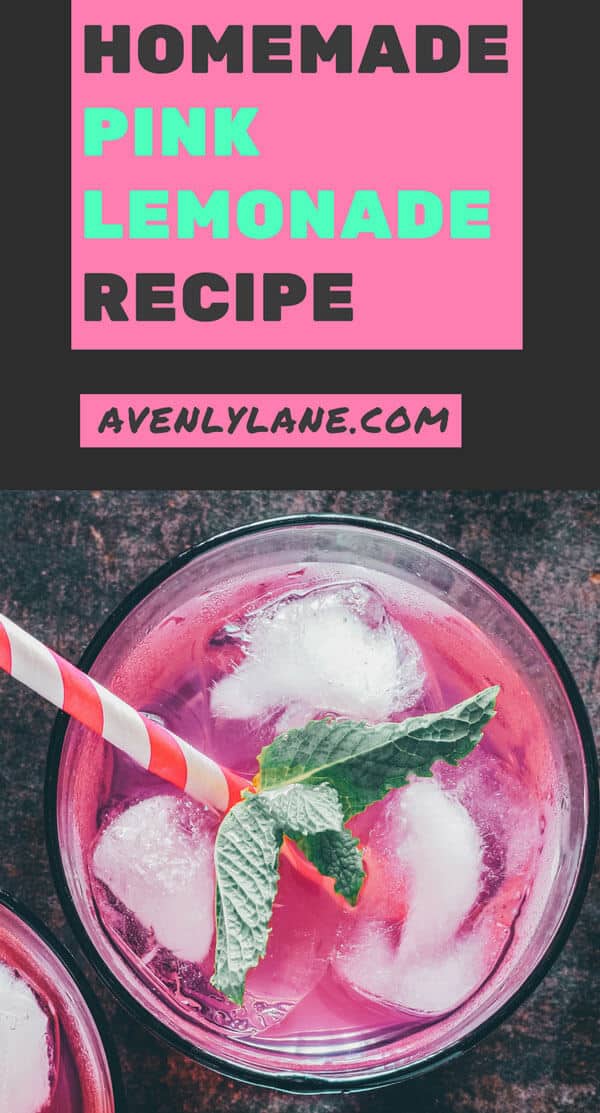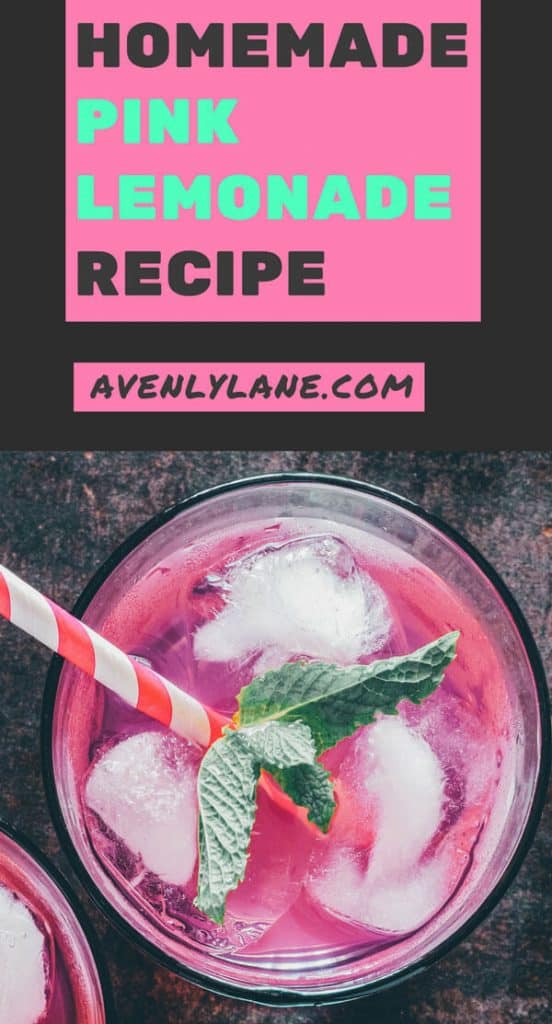 Homemade Pink Lemonade has always been a summer staple of mine. I mean, pretty much any drink that is pink is a go for me, especially if it involves lemon and sugar.
What makes pink lemonade pink?
Well, this depends…you can honestly add just about any pink/red fruit to make your lemonade pink. I love to make raspberry lemonade, or with this recipe just add some cranberry juice to make it pink lemonade. You can also add grapefruits.
Of course be sure to add Lemonade with mint for a little extra flavor.
Homemade Pink Lemonade Recipe
Ingredients:
½ cup of sugar – Or more depending on how healthy you are feeling
5.5 cups of water
2 cups freshly squeezed lemons 10-12 lemons – I personally hate squeezing lemons so I use my citrus juicer. Best purchase ever for under $20.
⅓ cup cranberry juice
Directions:
In large pitcher, combine all ingredients; stir until sugar is dissolved.
Refrigerate until ready to serve.
Serve over ice and garnish with mint leaves and lemon slice.
Shop This Post
[columns_row width="third"]
[column][/column]
[column][/column]
[column][/column]
[/columns_row]
What is your favorite homemade lemonade recipe?
If you enjoyed this post don't forget to share it with your friends. Thank you so much for reading!