Buying new workout clothes can get expensive if you don't know where to look.  I know it may seem weird to buy your workout clothes from Forever 21, but in recent years the brand has made a huge push towards promoting their workout clothes line and it has paid off.  In recent years they have expanded their workout clothes selection in store and online and have greatly improved the quality of their clothes.  (No one wants to be that girl at the gym in the see through pants.)  
I started buying my workout clothes from Forever 21 about a year ago and as impressed I was then, I am even more impressed now.  The quality and quantity has risen over the last year and yet the prices have not.
Over the last year the clothes have held up for me, so well in fact that I just went back yesterday to get some more.  
The cons:
The only thing I don't love is that they do not typically have free shipping on their website unless you spend $75.  When you are buying $5 and $10 sports bras it can be a bit of a hassle trying to get your cart to $75.  But then again, I guess that is the point. Ha. Sizing can also get a little weird.  The sizing throughout can be pretty inconsistent depending on what style you are choosing.  I have found myself anywhere from an XS to a Large which isn't something you find at higher end stores.  But for the lower price tag, honestly, who cares?  Worth it. 
Another con of buying your workout clothes at Forever 21 is that the stores are not all created equal.  I have 3 Forever 21 stores right by my home in Las Vegas.  1 is absolutely horrible, the 2nd is pretty good, but the third is AMAZING.  It is the one at Fashion Show Mall right off the Las Vegas Strip. Traffic on the strip can get crazy, but just the 2 story enormous Forever 21 there makes the trip completely worth it.
Here are a few of my current favorites they are selling now that I just bought!
And warning! The good stuff sells out fast, so act quick!
Seamless Scoop Bralette $5.90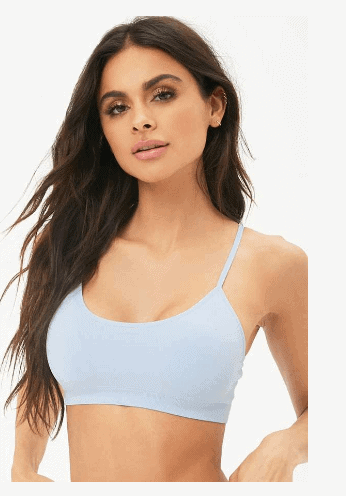 Note – My size was sold out in white so I got the bigger size and it works great.
But it here. (Already selling out!)
Forever 21 Active Marled Cutout Tee ($12.90)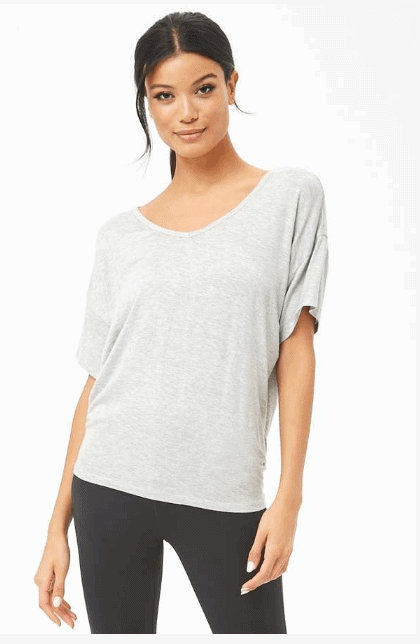 This is probably the highest quality item I purchased.  Let's just say the material does not feel like $12 dollar material.  It is super soft and will look good on anyone!  It has that soft "clinging" material that will give you a shape even though you are wearing a baggy t-shirt.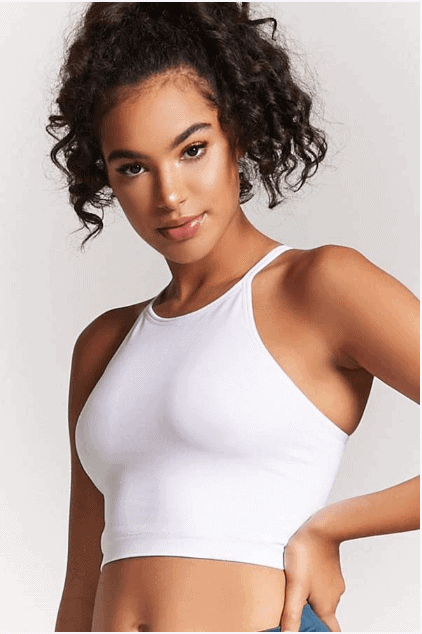 This is one of my favorite purchases.  You can wear it with a sports bar underneath or you could weak it as a sports bra.  It is really great material and I got it in red! Only $10.90!!
Low Impact – Sports Bra $12.90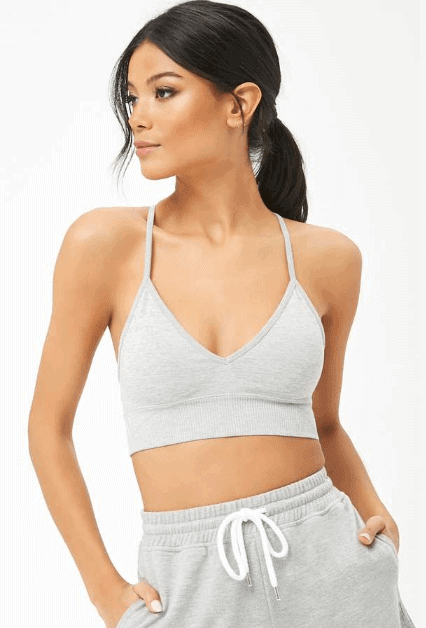 For only $12.90 this sports bra is one of the most comfortable I own.  I am not kidding when I say I am so picky about my everyday bra's that I will just wear the same one over and over and over with no shame.  But this one has already been added to the rotation.
I love that you can wear it as a sports bra or just a regular bra because it has some light lining that will give you a good shape and some extra coverage.  They have it in 3 colors. I bought a medium because I don't like my bras to be super tight and it fits perfect. The strap are adjustable and can be crisscrossed in the back if you would like. Love everything about it.
Active Ribbed Muscle Tee $12.90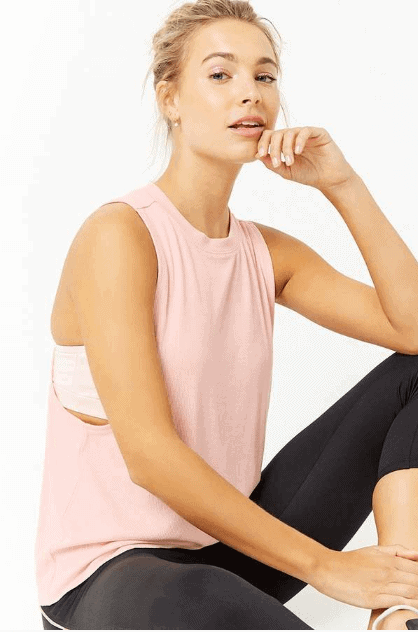 I actually own a few like this one that I am obsessed with.  I have it in multiple colors and it is always the one I am wishing was clean every day because I always find myself searching for it. It is just so comfortable, and I like that it isn't super tight.  I don't know about you, but some days I just have no interest in wearing super tight workout clothes.
Forever 21 Active Tie-Dye Muscle Tee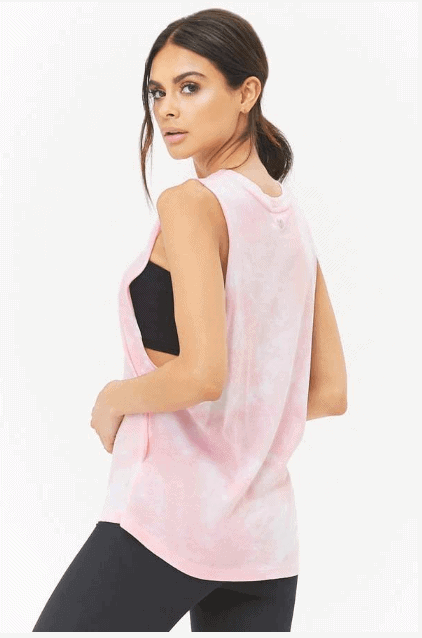 So now over to you guys.  Have ever tried out the new Forever 21 Activewear line yet?  If so, what did you think?