What Are The Worst Things About Las Vegas?
Let me start this post by saying I like Las Vegas.
I think it is a fun city with a ton of cool things to do in Las Vegas. Just about anyone can find fun in Vegas, from the old and ultra conservative to the young seeking debauchery and everything in between. There is a reason that most flights that are about to land in Vegas are greeted with cheers from the passengers. They are legitimately excited!
But with so much entertainment packed into a relatively small area there are bound to be some drawbacks. These Las Vegas tips lay out some of the bad things about Las Vegas, but know there are lots of good things about Vegas as well.
Overall Vegas is still a really great city you should plan to visit, but know what you are getting into by reading on before you come can help make your trip so much better.
Related: Top 10 Must Do's in Vegas for First Timer's
Las Vegas Tips: Bad Things About Las Vegas
Resort Fees
This post may contain affiliate links, which means I'll receive a commission if you purchase through my link, at no extra cost to you.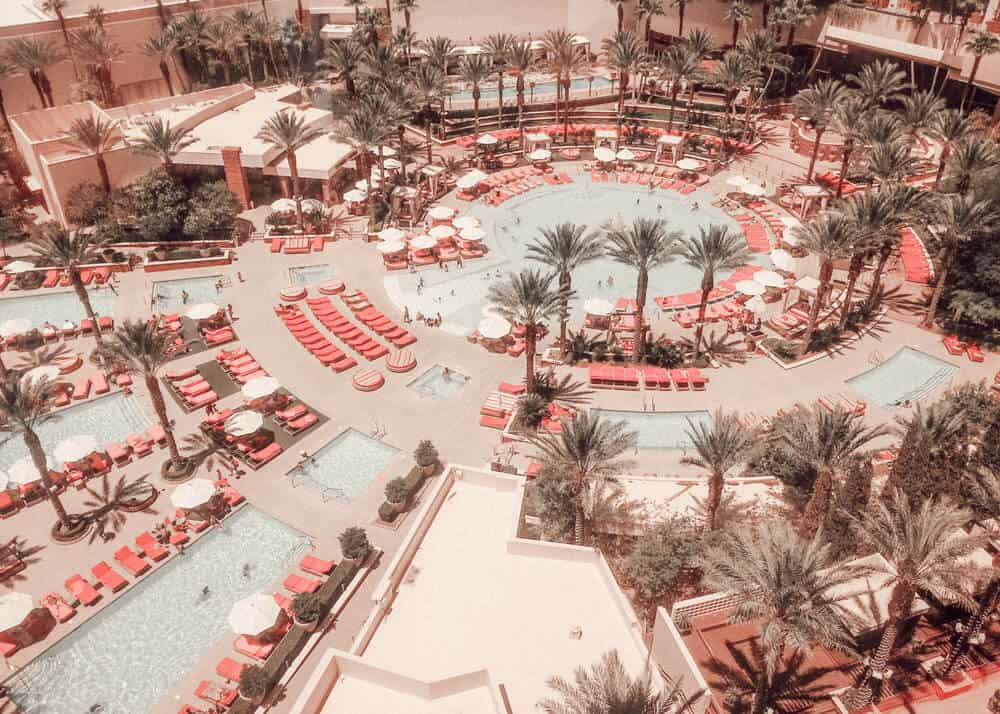 A resort fee is charged to cover all of the amenities at the property when you check in (wifi, pools, gyms, etc.) but the thing that sucks is you pay for it regardless of whether you actually use the amenities or not.
The highest resort fees are now an eye popping $45 a day!
The Palazzo and Venetian are the only ones that charge this much, but that alone is will keep me from booking there. Most properties on the Strip have them, though the average is about $25.
The worst part about the resort fee is it typically gets hidden when making your reservation. At least airlines let me know that they are going to gouge me with bag fees and don't keep it hidden until I check in like these fancy resorts do.
Most people lose while gambling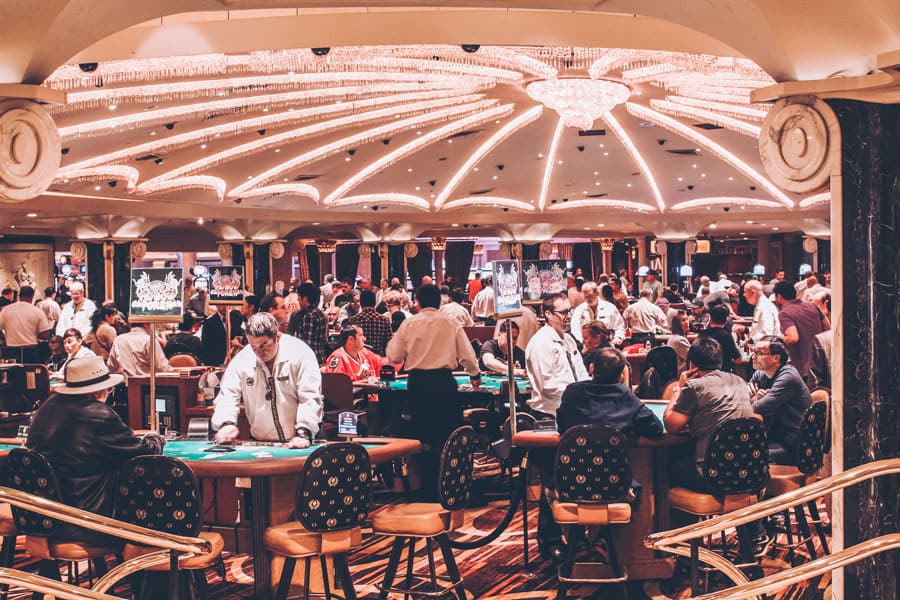 Someone has to pay for the beautiful casinos, and typically the $150 bucks a night you are paying for your hotel room won't cover it, but your losses at the tables will. While some people can win big while in Vegas, the majority are going home in the red. Be ready to lose any money you gamble with.
Parking Fees
Previously the parking in Las Vegas was free almost everywhere. In the last few years almost every property on the Strip has decided to try and make more money by charging people for parking. Some casinos charge as much as $10 an hour, though you usually can find spots at much cheaper rates, or get your ticket validated for discounts or free.
Traffic is a nightmare on the Strip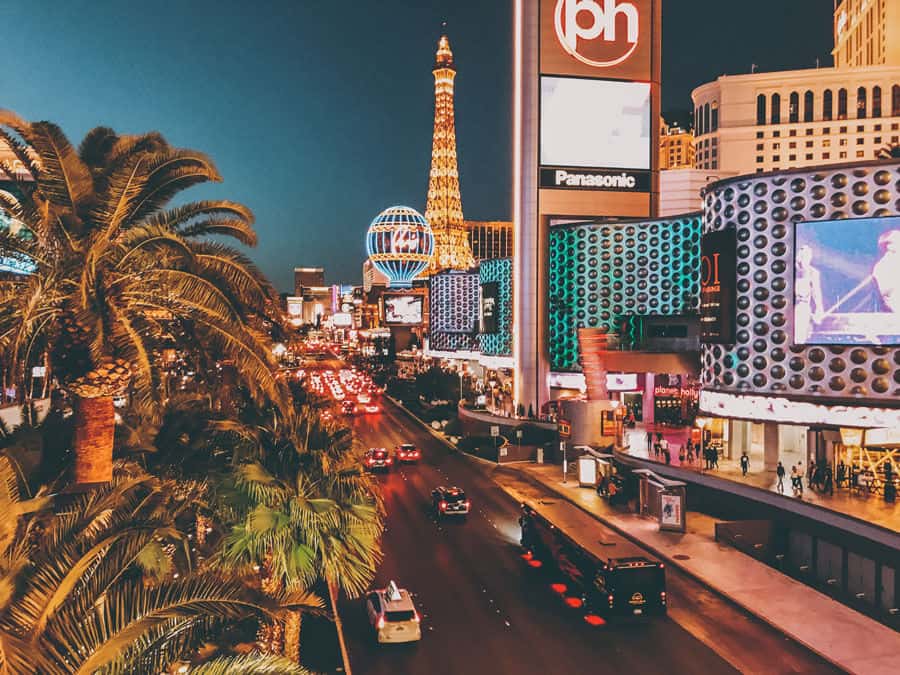 Another reason to stay out of a car is the traffic on the Strip. You may think it would be fun to breeze down the Strip passing all of the neon lights, but you are much more likely to be sitting in bumper to bumper traffic watching people walk along the sidewalks faster than you.
This is really embarrassing to admit but I made a wrong turn once landing me in the middle of the Strip and almost started crying because I was so tired and knew that wrong turn was about to cost me at least 30 minutes. In my defense I had just started driving after 4 years of being bedridden so I was a little on edge behind the wheel.
It's really hot
Most people anticipate Vegas being hot, but most don't realize just how hot it can be in the summer. The sun will literally scorch you, and with so much pavement around absorbing heat you can still be over 100 degrees at midnight.
It can actually get cold
I know this seems counterintuitive after reading the point above, but often times people are shocked that when they escape to Vegas in the winter it isn't always perfect and warm. It can actually get windy and cold.
The walks are longer than you think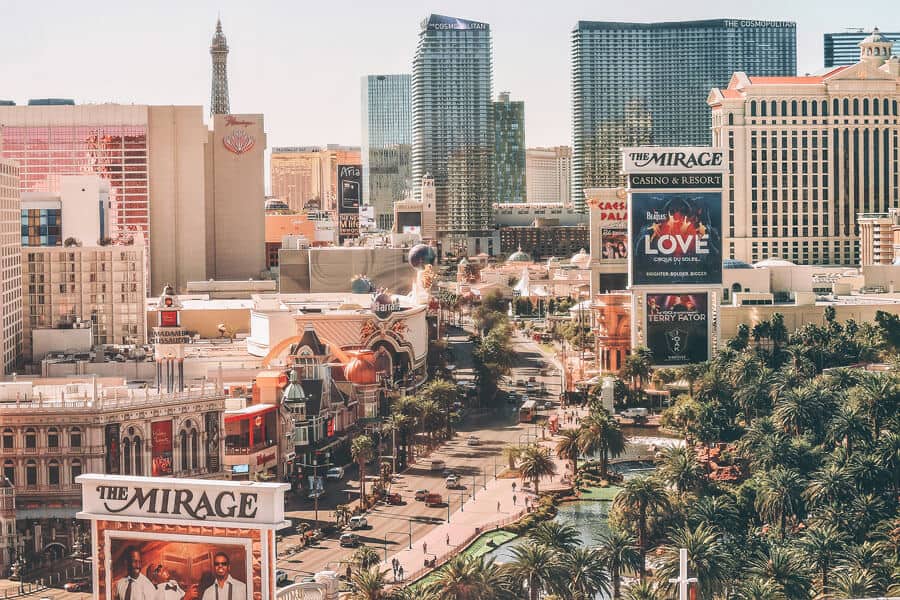 Have the perfect outfit with uncomfortable shoes? Your feet are going to end up sore! Even if you are heading to the casino next door the walk is generally going to be much longer than you expect.
The properties in Vegas are huge, which means that everything ends up being more spread out than anticipated.
Drunk people everywhere
There is nothing worse than someone who is completely sloppy that will not leave you alone. Sure it can be fun meeting new people when out, but when in Vegas expect to meet people who take it too far. Booze flows freely in Vegas and you can expect to meet people who have had too much to drink.
Guys handing out porno cards
When walking down the Strip you will see a ton of guys handing out little cards to everyone. These cards advertise the worst Vegas has to offer, which usually is something about ordering a girl directly to your room.
Be smart and avoid when here and remember that what happens in Vegas does not stay in Vegas, it ends up on Instagram.
UPDATE 2019: I am not sure what happened but I have not seen this nearly as much recently.
Do you guys agree with our list? What was your experience when visiting Las Vegas?
If you want to read the good things about vacationing in Las Vegas you can read more articles below.
---