Dry Skin Driving You Insane? Dr. Jart Water Fuse Sleep Mask Will Solve All Your Dry Skin Problems
There is nothing worse than chapped, peeling, irritated dry skin. At the time everything I tried just made it worse. For a while I even stopped using anything on my skin because everything was causing further irritation.
I never really had issues with my skin as a teenager so this was new territory for me. It got so bad at one point I just started wearing hats to try and hide the rashes on my face. After battling a chronic illness for years I was feeling the best I had in years but my skin was the worst it had ever been.
It seemed my skin was incapable of holding on to ANY moisture.
Which brings me to this Dr. Jart Water Fuse Hydro Sleep Mask. It caught my attention while I was listening to a youtube video of Dr. Mona Vand, if you guys haven't checked her out you should. She has so many great tips. But she recommended this mask and so I figured I would give it a try. Almost immediately it seemed my skin was improving, I was no longer peeling and although my skin was still dryer than usual – it helped so much!!
This post may contain affiliate links, which means I'll receive a commission if you purchase through my link, at no extra cost to you.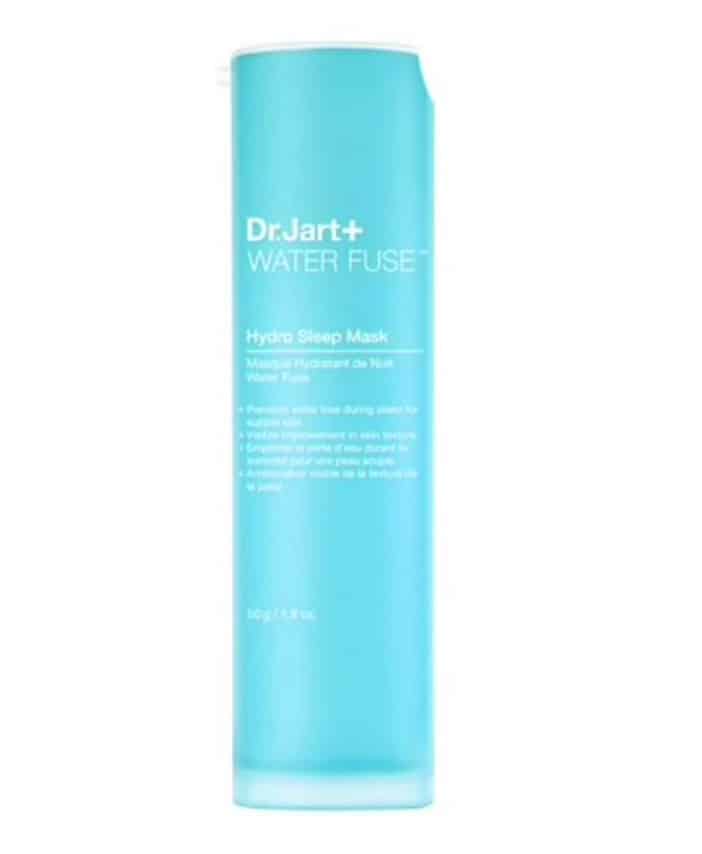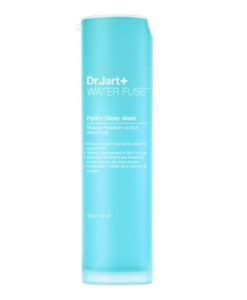 (Tip – Don't buy it from Sephora. A 1.8oz bottle is a whopping $48 there. You can get it on Amazon for $35 – much more reasonable)
You can check prices on Amazon here.
How to use it:
It is pretty self explanatory. You just wash your face before bed and then put it on. Ha. It is a gel like consistency which I loved because it felt so good going on my chapped face.
The fact that I am even writing about this product tells you how much I love it. I usually hate "fancier" skincare products and masks. I feel like most of the time they charge you a ton of money for the name brand and the price has nothing to do with the quality of ingredients in it.
I typically stick with my all natural organic oils like my beloved avocado oil but this time even my avocado oil couldn't save me.
Now that my skin has cleared up a bit I put my Sweet Essentials Organic Cold Pressed Avocado Oil on and then put on Dr. Jart's Water Fuse Hydro Sleep Mask.
Even though it is a night mask I was doubling up for a while and putting it on during the day and at night. I was desperate for any relief I could get and this product offered it.
Have you tried any of Dr. Jarts face masks?
I am currently trying out one of her sheet masks so I will let you know if I like it or not. So far I have only used one and it feels the same as every other sheet mask I have tried but we will see if I get any results from it with continued use.
Comment below with your skincare tips!
If you enjoyed this post don't forget to share it to Pinterest, Twitter or Facebook! Thank you so much for reading!