Dr. Brandt Microdermabrasion Review
Looking for an exfoliator that won't tear your face to shreds? We all know exfoliating cleansers can be rough on sensitive skin. But the good news is that Dr. Brandt Microdermabrasion Age Defying Exfoliator is gently enough to use on sensitive skin.
Keep reading to learn why it is a must try if you are looking to add a new exfoliating cleanser to your skincare routine.
If you read our beauty reviews regularly, you might already know that I have been a long time subscriber to Dermstore's Beauty Box (Beauty Fix). I received Dr. Brandt Microdermabrasion full bottle in one of my 2019 boxes.
Sign up here if you are interested in joining their monthly subscription.
This post may contain affiliate links, which means I'll receive a commission if you purchase through my link, at no extra cost to you.
Spoiler alert – This is one of my favorite products that I have ever received in Dermstore's beauty fix box, it is also one the most expensive. You can buy it from Sephora here.
It is one of those products that I first asked my husband to test out because I have extremely sensitive skin and was worried it would irritate it. But he ended up loving it so much he started using it regularly and I had to go "steal" it back.
I was intrigued because he never likes my face washes or lotions. I decided to finally give it a try to see what the fuss was all about.
To my surprise it did not irritate my skin at all! In fact, I feel like it helped my skin feel better and clearer within a few days of that first experiment.
What is Dr. Brandt Microdermabrasion Skin Exfoliant?
"An age-defying exfoliator that gently polishes, smooths the look of skin, and buffs away dead surface skin cells for a smoother, brighter complexion in minutes."
Highlighted Ingredients:
Aluminum Oxide Crystals: Crystals that gently remove dead skin cells.
Lactic acid: A milk-derived alpha hydroxy acid that softens the skin.
Jojoba Oil, Aloe Vera and Chamomile Extracts: To soothe the skin.
How to use it: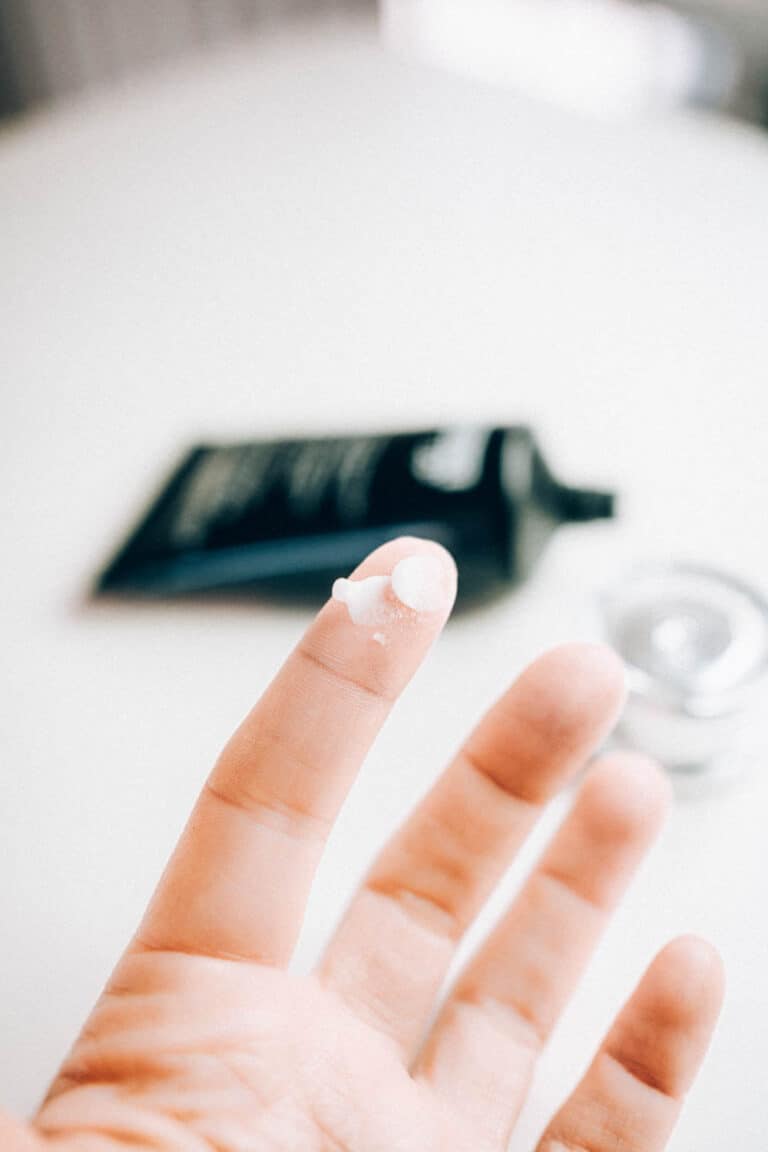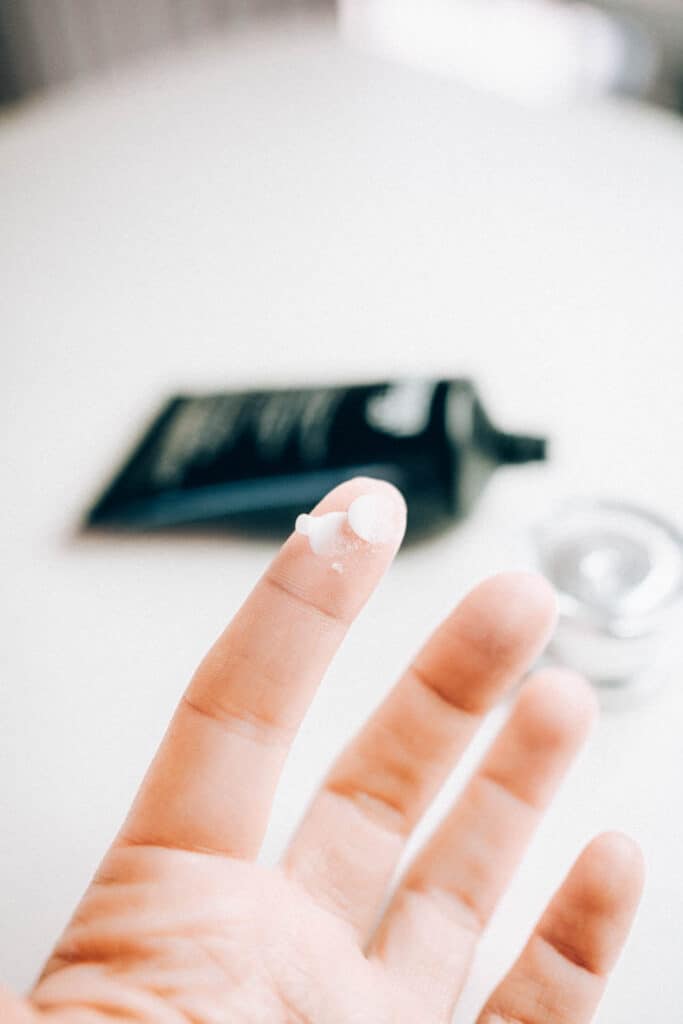 Dampen skin with warm water. Slowly and gently massage cream onto skin for 1-2 minutes avoiding the eye area. Rinse well, pat dry. Best if used 1-2 times per week, allowing three days between applications.
Tip – You only need to use a little bit (it goes a long way). It is extremely easy to work with and will definitely be a new go to of mine.
The cons – well, it is pricey. Like, really pricey (for me anyway). It costs $79 a bottle.
That might not be a lot of some of you. But to me, that is a lot of money! Just another reason why I love my Beauty Fix subscription. I only paid $25 for this product and others that came in the box that month. So worth it for me to test out so many products without having to deal with the hassle of returning something you don't like.
Now over to you! Have you ever tried Dr. Brandt Microdermabrasion Exfoliator? What did you think?
Read Next: ExfoliKate Intensive Exfoliating Treatment (My other favorite exfoliator on the market)