The world renowned International Dermal Institute (IDI) is the "gold standard" in skin education and training. This institute was founded by the same woman who created Dermalogica. Wow!
I have super sensitive skin. And am always looking for new products to try. I read Dermalogica face wash works wonders for my skin type.
Read my Dermalogica review and what I found about their Special Cleansing Gel and how it can give you amazing skin!
About the Dermalogica skin care: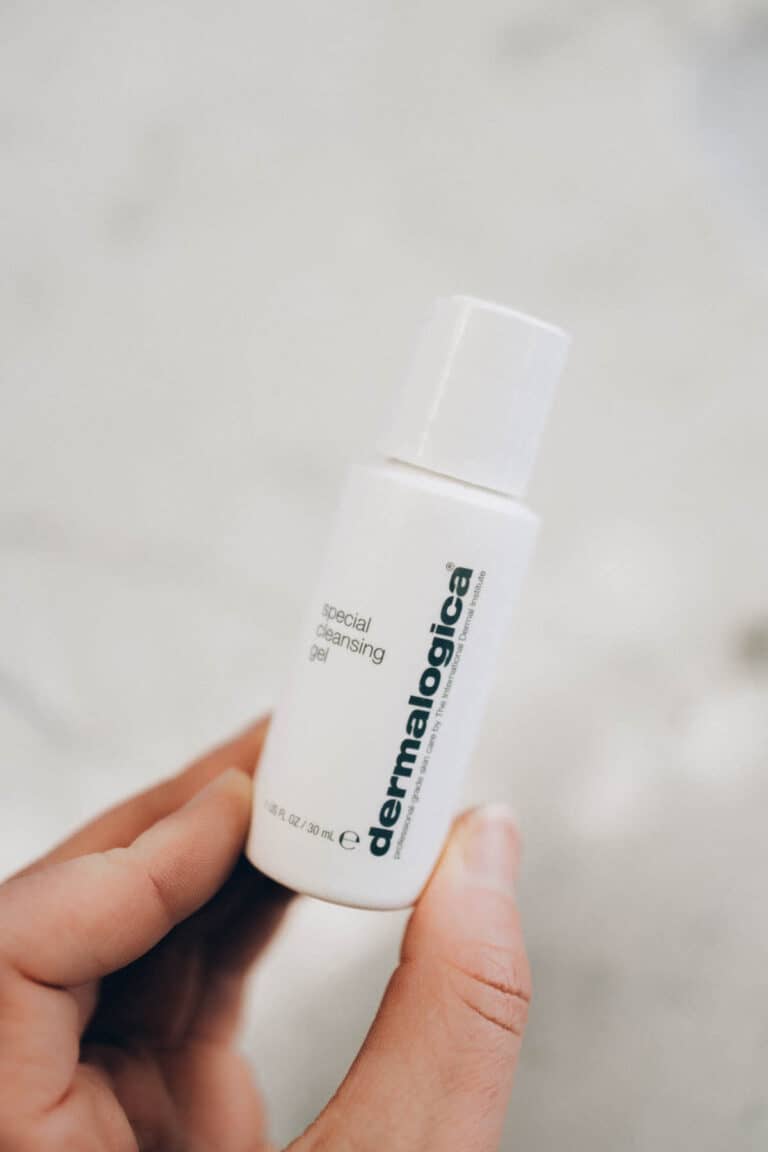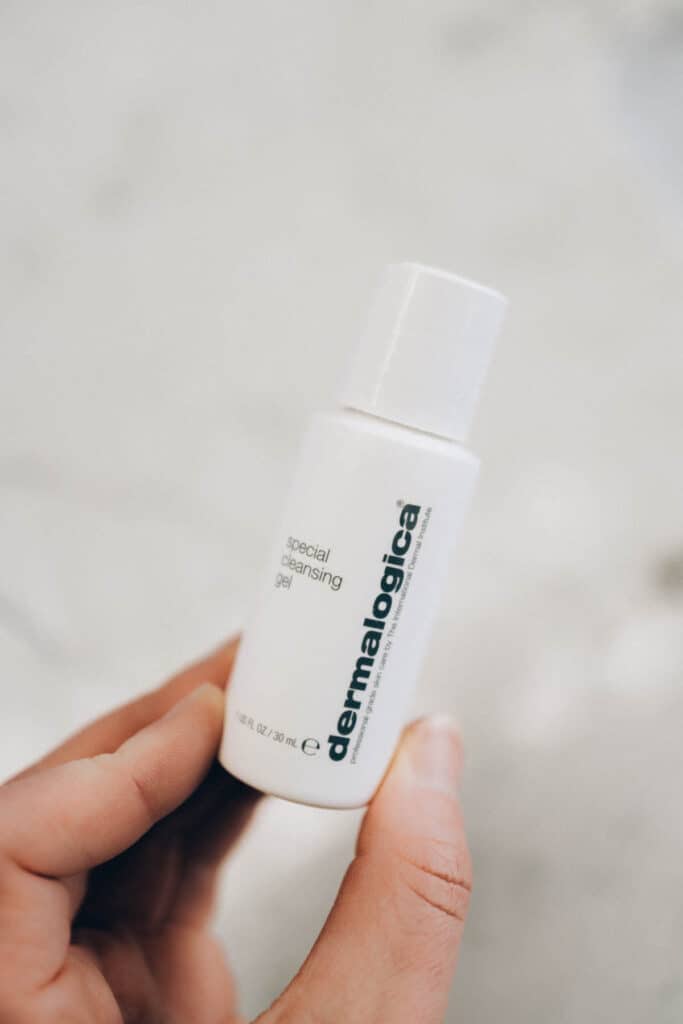 Originally trained as an Esthetician in the United Kingdom. Jane Wurwant wanted to change the under-educated American skin care industry. And created Dermalogica in 1986.
The key ingredients listed on the Dermalogica website include:
Alpha Hydroxy Acids
Essential Oils – Read more about essential oils here.
All Dermalogica skincare is phthalate-free, certified cruelty-free, gluten-free, and vegan.
Shop Dermalogica Products Below

What is the EWG Rating this face wash?
Demalogica's Special Cleansing Gel has a rating of 3 on the EWG website! That is a fabulous score. I think the reason it does not have an even lower rating (lower is better) is due to the added fragrance.
This cleanser has won multiple awards. Including Allure's Readers Choice.
Why I like Dermalogica cleanser:
I love that this face wash is soap free. I also love that it contains lavender extracts. And that the foaming action is derived naturally. This foam comes from Quillaja Saponaria, a soap bark tree native to Chile.
So the claim is that this cleanser purifies and calms your skin without drying. Personally, I found it to be so, so. It did not overly dry out my skin but it also wasn't my favorite cleanser.
That being said, this has numerous 4 and 5 star Dermalogica reviews all over the internet.
Perhaps this gel cleanser could be used as a spot-treatment for occasional acne?
Speaking of gel face wash check out our review on Ren's Clean Jelly Oil Cleanser.
Dermalogica Face Wash: Special Cleansing Gel Review
How to use:
Wet your face with lukewarm water. After that, squeeze a quarter sized (I used dime sized and it was enough) amount of cleanser into your palm. Then rub gel between wet hands to create a lather. Next smooth the product onto your face and neck in an upward motion. And rinse.
Dermalogica suggests that you may mix-in other treatments they offer into your cleanser. Like their Daily Microfoiliant for exfoliation. This is one of the highest rated Dermalogica products currently on the market.
How does Dermalogica Special Cleansing Gel compare to similar brands?
It is true that Dermalogica packaging is not pretty. But, they do that on purpose. They care about the formula of their products, not the aesthetics. Which I find pretty cool. Most brands are more about marketing than the effectiveness of their skincare.
This is not the biggest issue. But make sure to be careful with the cap, it can release too much product. I do not like to waste, especially if it costs a little more than similar brands.
As I mentioned earlier, this face wash by Dermalogica has a light fragrance. It is a lovely, creamy oat scent. However, I think that is part of the reason I did not care for it as much as other sensitive skin cleansers. My skin is dry and I only have acne occasionally.
While I will not purchase it again. I would recommend this product for anyone who has sensitive, oily, acne prone skin.
Where to buy:

You can purchase Dermalogica products at Sephora and Dermstore (shop Dermalogica at Dermstore here).
Sephora has over 2,600 stories and are located in 34 different countries (If Sephora isn't currently carrying this brand in your local store you can purchase the product online and then return it to any Sephora store if you are not happy with your purchase.) It is so convenient to shop with them – in store or online. They even have an app! I also really like their free loyalty membership. The benefits are awesome.
Dermstore (online) is quickly becoming one of my favorite places to purchase all things beauty – shop their Dermalogica products best sellers here.
What size options do they sell?
This product comes in 2 sizing options – Dermalogica Special Cleansing Gel 500ml and 50ml. If you are sure this wash is for you, go bigger. Or if you want to try it out before making a commitment, they give you that option. So awesome!
So are you trying this Dermalogica facial cleanser? If you do, tell me what you like best about it below!
Read Next: My favorite Face Cleanser of all time