I first got into REN Skincare after receiving the Perfect Canvas Clean Jelly Oil Cleanser in my Dermstore January Beauty Fix box. (Highly recommend you give that a try by the way, for only $25 a month you get a plethora of clean beauty products to try each month).
Beauty Fix subscribers also get 20% off any products in the box if you choose to purchase it. Sign up here if you are interested in giving it a try. You can cancel anytime which is so nice to not be locked into a contract.
I loved the clean jelly cleanser and can't wait to try more of their products.
REN Clean Skincare: Perfect Canvas Clean Jelly Oil Cleanser First Impression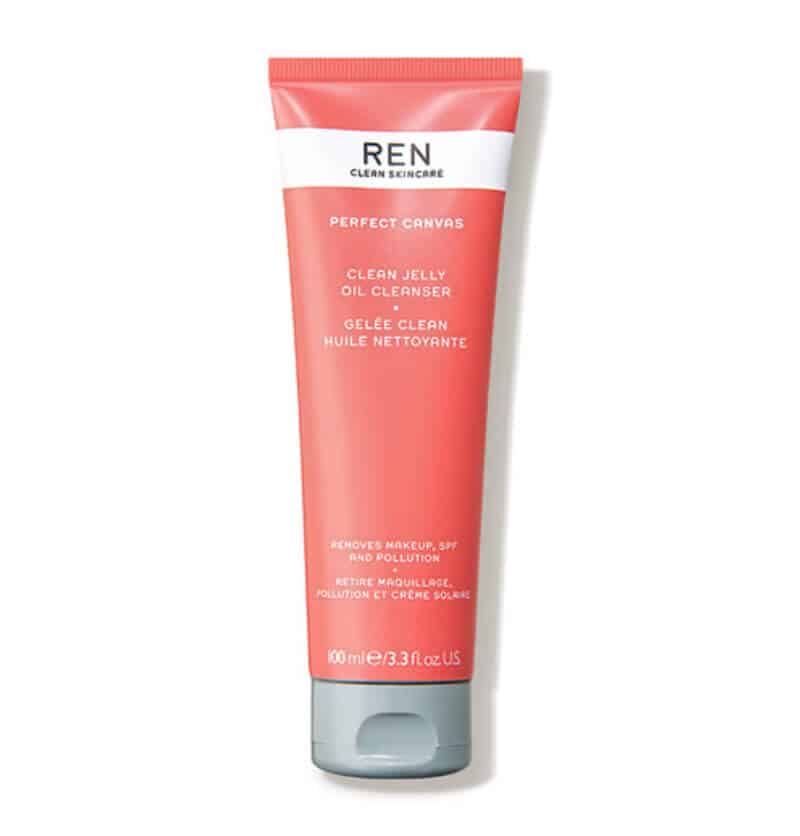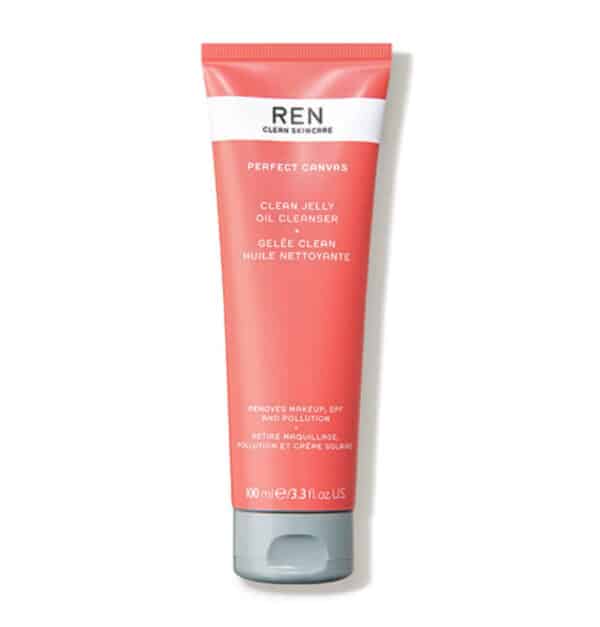 My first impression when using this was…"this is interesting". Honestly, I wasn't sure what to think because It was unlike any other product I have found on the market. Truly unique! I also, was not expecting the vaseline like texture.
I brought the sample that came in my February beauty fix box with me on my latest trip to Egypt and I must say, I did find myself using it every day to get rid of that magical combination that ends up on your skin after a day a traveling – it did remove quite well all the dust, dirt, SPF, and makeup I had on. (More on that below.)
Overall, I really did like it.
What it does: The Claims
REN skincare claims that the Clean Jelly Oil Cleanser provides a deep clean without stripping your skin of essential moisture. (I found that to be very true!)
"The hydrating formula shifts three times while you cleanse, starting as a jelly and shifting to an oil and then milk, to gently melt away dirt, makeup and pollution for a soft, clean finish."
I did find it quite refreshing!
Shop all their products at Nordstrom.com (free shipping, free returns)
What I loved about REN Skincare's Perfect Canvas Clean Jelly Oil Cleanser
It did not dry out my sensitive dry skin and cleaned off my makeup and dirt that your face just naturally collects while traveling. from traveling all day.
I typically don't dare wash my face in the morning because most face washes turn my face into tight plastic. Hate that!
But this face wash didn't just NOT dry out my skin but it actually left my skin feeling more hydrated than before.
That never happens!
What I Didn't love
Honestly, there isn't much I didn't love. If I had to find something to complain about it would be the jelly consistency, it is a little hard to get used to.
It also wasn't the best at taking off all my waterproof eye makeup – I found myself having to squeeze out more and more of the product. (I was probably using too little as I only had this sample with me and wanted it to last far beyond the trip).
Where to buy REN skincare products?
REN skincare, although not very well known here in the US is in most beauty and skincare stores. You can shop their products on their website renskincare.com (sometimes you can find great deals on their site!), Dermstore.com, Nordstrom.com.
Have you ever tried REN skincare products? What were your thoughts?