This post may contain affiliate links, which means I'll receive a commission if you purchase through my link, at no extra cost to you.
Are Beyond Yoga Leggings the Best Workout Leggings?
Beyond Yoga Leggings: Best Leggings that are NOT see through
Am I the only one that generally refuses to spend more than $40 on yoga pants? I tried "high end" yoga brand pants and have never felt the quality was worth the cost…until now.
I randomly came across a pair of Beyond Yoga leggings while shopping revolve during yet another sleepless night. Insomnia sucks!
I love shopping at revolve because they always have Free Two Day Shipping and Free Returns. And as an added bonus the returns don't take 4 weeks to go through!
Honestly, I planned to try them on to see what the hype was about, and then return them since they were $97. When I tried them on I couldn't believe how comfortable they were. I finally leggings that are worth $100!
Since then I have purchased four more pairs on sale as well as a pair of yoga shorts that are just as comfortable.
Sidenote – Looking for a Beyond Yoga sale? I have a Beyond Yoga Promo Code for 15% off your entire order – Promo code 2JbxsTn or purchase through this link. Remember, you get free shipping and free returns.
Where can you buy Beyond Yoga Leggings?
Amazon
Nordstrom – (Free shipping & returns)
Revolve – (Free 2 day shipping & free returns)
Durability and Washing
Another amazing aspect of these leggings is that you can wash them with your normal laundry, including putting them in the dryer, without them turning into tissue paper, becoming uncomfortable, or losing their color. After numerous washes they are still just as thick, comfortable, and opaque as they were brand new. Unfortunately, I've learned that many brands do not hold up this way.
Beyond Yoga Space Dye Leggings – High Waisted (My personal favorite)
Beyond Yoga Sizing
I am wearing a size small in all my Beyond Yoga leggings (for reference I am 5'3). They come right to my ankles and the capri ones are the perfect length as well. I hate it when capri leggings come up too high on my calf; these fall perfectly above my ankle.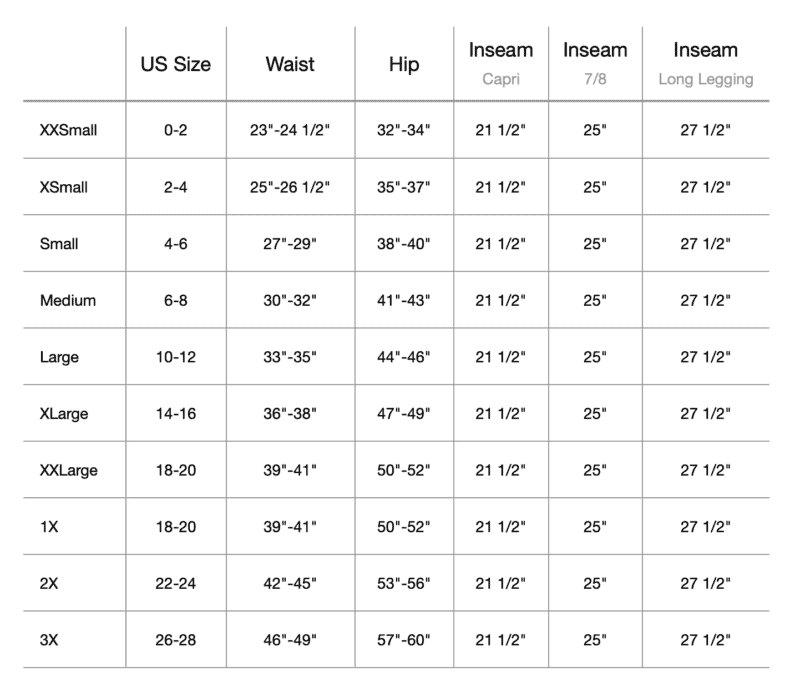 Shop Beyond Yoga
---

Have you tried Beyond Yoga workout clothes before? What is your favorite brand of workout leggings?