This post may contain affiliate links, which means I'll receive a commission if you purchase through my link, at no extra cost to you.
If 2020 has taught me anything, it's that I need to need to have a good pair of leggings ready to go at all times.
I am so much more motivated to workout when I have cute workout clothes.
Year of Ours Review
Recently I tried Year of Ours workout clothes for the first time and I was blown away! The Year of Ours ribbed leggings (buy here) are to die for. They are unique, comfortable, and fashionable. They can be worn while working out or lounging around the house. Or even running errands.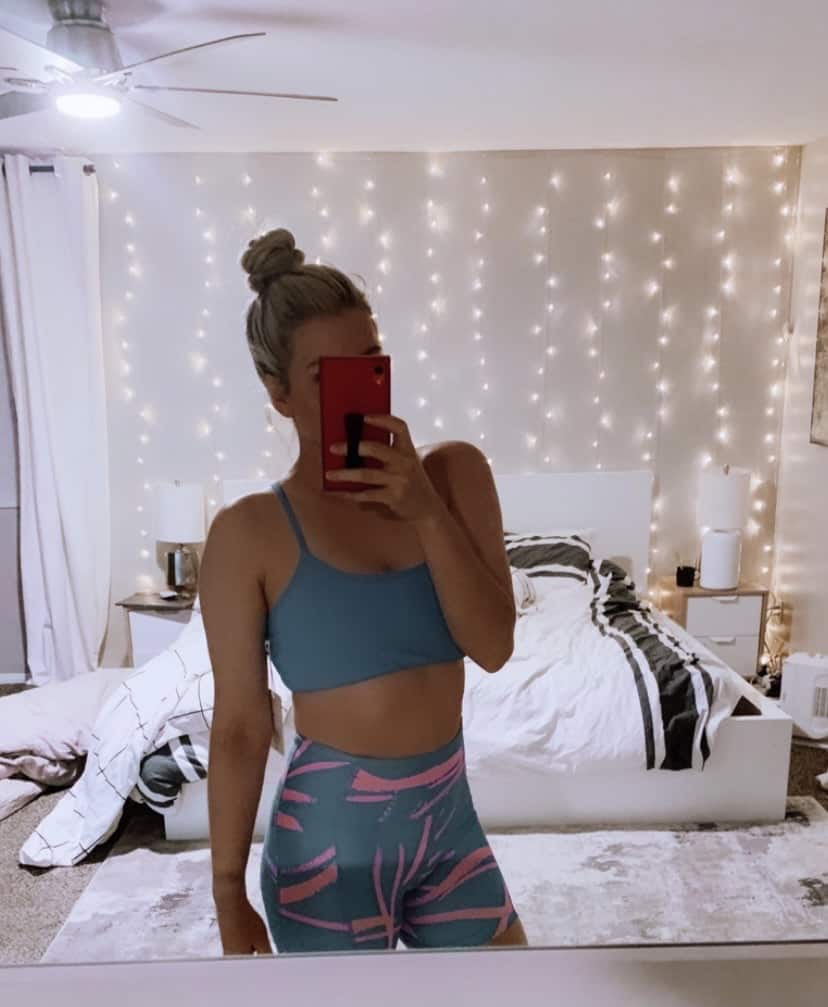 About Years of Ours: Female-run company that wanted more inclusion for all body shapes and sizes.
Year of Ours (YOS) is Los Angelos based activewear brand with an increased focus on inclusion for all body types. Sizes in every style range from XS-XXL.
Founder Eleanor Haycock has said "The brand really was started from the lack of inclusion in the activewear and fashion industry in 2016,"…. "Things have changed a lot since then, but we really wanted to have a brand that was for every body, and that we actually wanted to wear. There are too many brands that target a very specific customer. I think that's a really outdated way of looking at brand building and marketing."
YOS made sure their clothes is made in the USA with the highest-quality and smartest fabrics.
Price:
They are on the pricier side at around $100 for the leggings and the sports bras are $60-$80 price range.
Year of Our Veronica Leggings
These are my favorite leggings from the brand. I purchased their Veronica Leggings in a navy blue color from Shopbop. I chose them because of the unique ribbed look and how high the waistband was. The v-shape at the waistband detail is so flattering across the front of the pant. Even my husband commented about how flattering the style was. Buy the shorts version here.
Warning – These are currently selling out fast! Celebrities like Kendall Jenner have been photographed wearing the Year of Ours Ribbed Leggings paired with the Ribbed Long Sleeve Crop Top (Buy from Nordstrom) and now they are sold out in most stores.
Year of Ours Football Leggings
The Years of Ours Football Leggings are another one of their top selling styles. The angled high waist meets an adjustable lace-up front can make for a really flattering look. Made with their spandex active rib material. You can currently purchase these at Urban Outfitters and Carbon 38.
Gabriella Rib Top
The Gabriella Rib Top was another one of my favorite purchases from Year of Ours. I love that it serves as a sports bra but also a top.
It is tight enough for running as long as you don't have huge boobs. If you need more support it would be easy to wear a sports bra under it. For reference I am a size C cup and am able to run in this without issue. You can purchase this top at Revolve or Urban Outfitters. Note – different stores have different colors and sizes available so make sure to check out multiple stores to try and get your size in stock.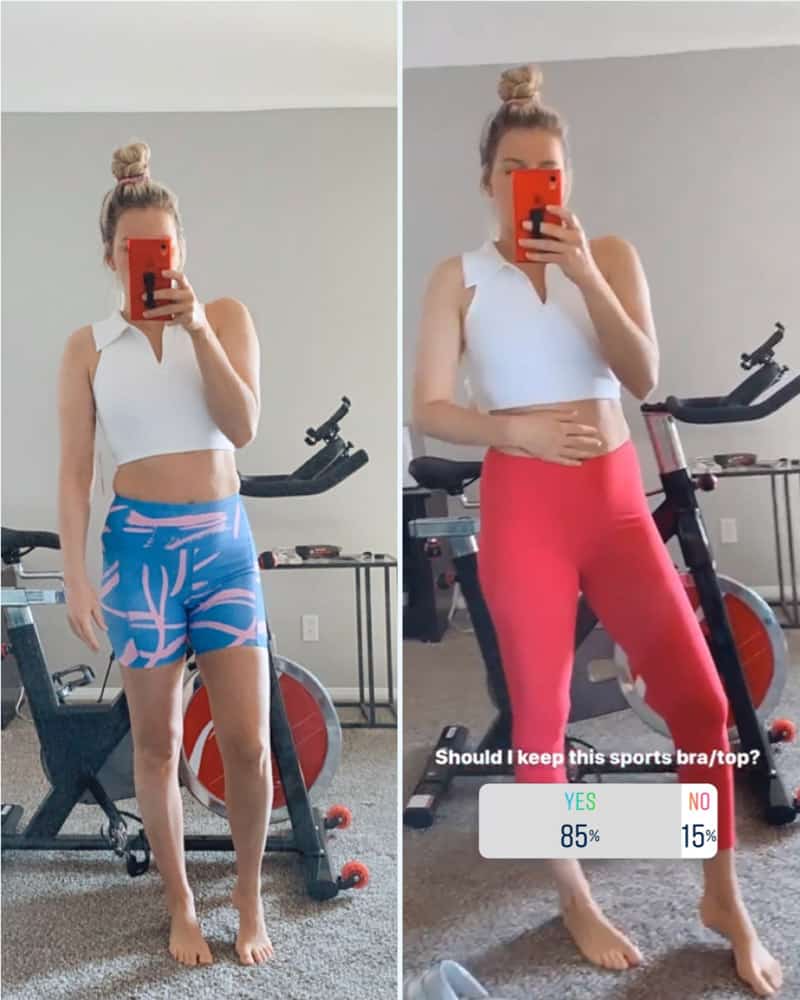 Year of Ours Ribbed Bralette
Not really a sports bra for running or jumping around but amazing for cycling, walking, yoga etc. Honestly, this sports bra was nothing special. I bought it because it completed my matching set with my Year of Ours shorts.
Note – Each site sells different styles of the brand so you might have to shop around to find the exact style/color you want. Year of Ours clothing changes each season so if you see something you like make sure to snatch it up immediately because it will most likely sell out and not be restocked.
Care Instructions: You will want to machine wash your leggings in cold water, inside out and with a gentle detergent. I have been using this Biokleen natural detergent for years now and love it. Afterwards, lay flat or hang on a drying rack like this foldable one to dry.
Are Year of Ours Workout Clothes Worth Buying?
In general, I'm a big fan of Year of Ours workout clothes. They're flattering, comfortable, and incredibly high quality. I've been wearing mine at least a few times a week. For everything from running to yoga to the sauna and they've been holding up great. I love that I can wear them for almost any occasion and that, when I'm working out, they provide the right amount of both comfort and compression.
Where to Shop:
Read Next: Year Of Ours Veronica Leggings Review