A foaming cleanser is the perfect way to get your skin ready for other treatments. It is the first step in my beauty regimen.
I love a face wash that turns into a bubbly lather, but even though this is a great product, I only recommend it for certain face types.

Verso Foaming Cleanser Review
The 4-1-1 on Verso skincare…
This Stockholm based company was created in 2013 by Lars Fredriksson. Their mission is to streamline your everyday skincare routine with products that actually work. Verso created their Vitamin A derivative, Retinol 8. It is supposed to be eight times as effective as traditional retinol and half as irritating.
The purpose of this wash is to clear away any impurities on your face without striping its natural moisture. It is supposed to be formulated to soothe and hydrate for a smoother, more refreshed appearance.
Take a look at the key ingredients in this foam cleanser…
Shea Butter: Softens and adds moisture to the skin.
Fruit Enzymes: Help to peel outer layers of skin giving it a healthy glow.
Antioxidants and Vitamin E: Protect skin from toxins, pollutants, and harmful sun-rays.
Panthenol: A moisturizer that binds water to the skin, leaving it more supple.
Does this foam cleanser live up to the hype?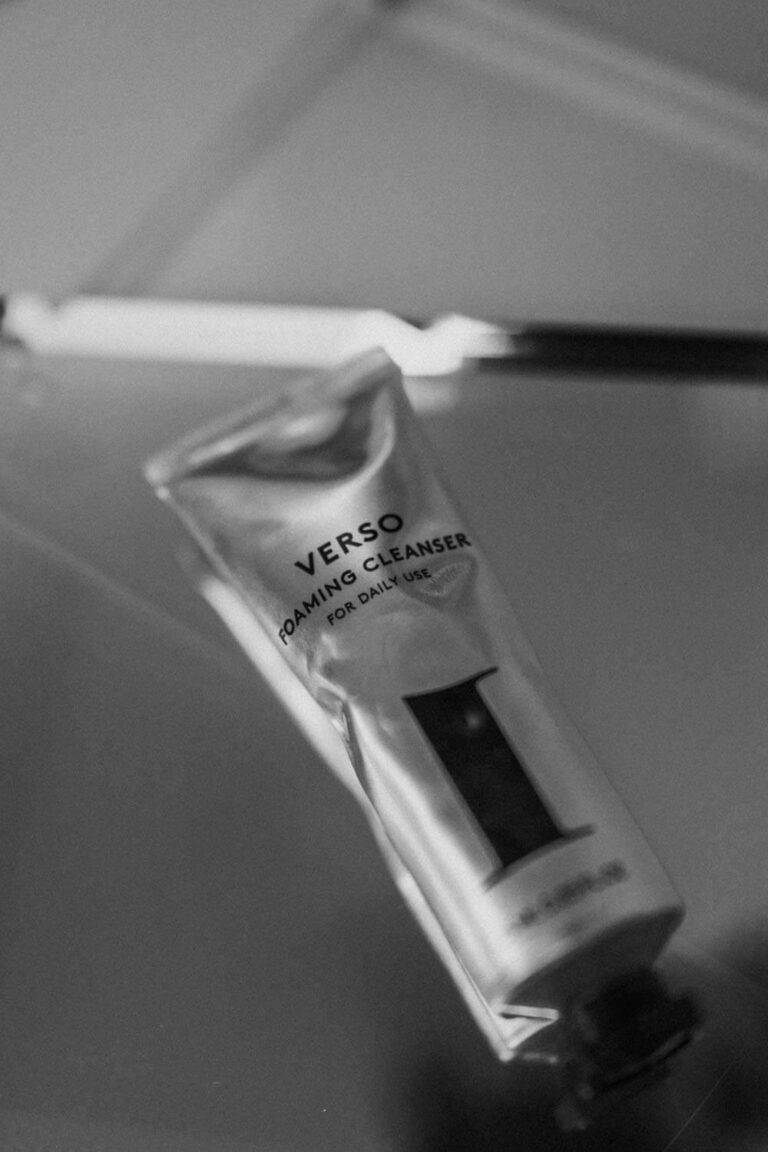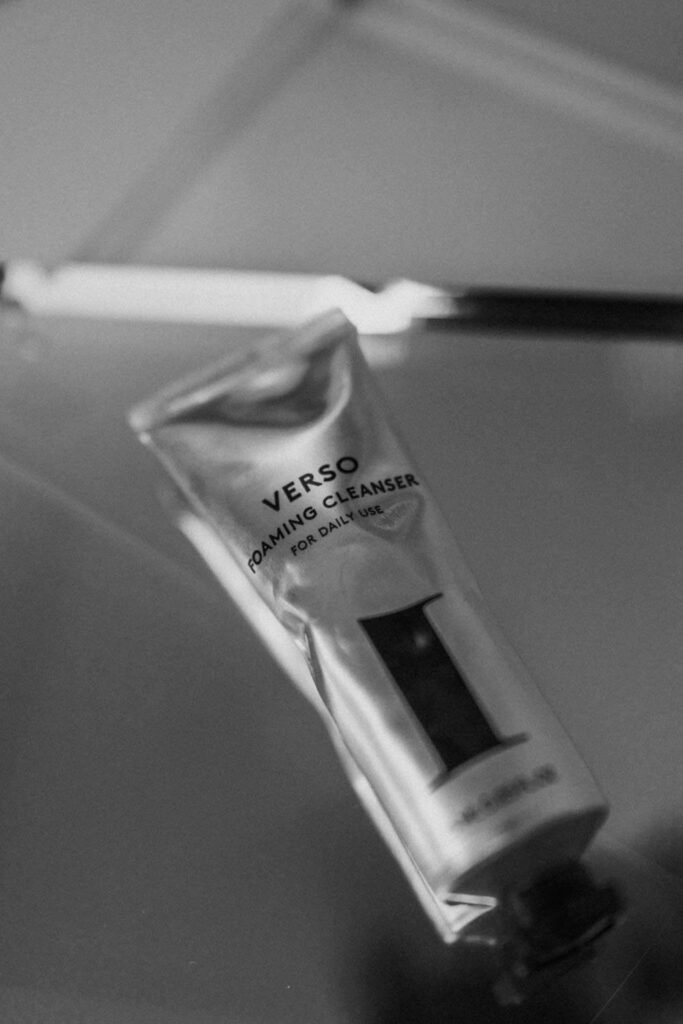 I originally purchased this cleanser because Verso is a reputable brand and I wanted to try something new. Honestly, it is only "okay" for my skin type. The first thing I found was that it dried out my skin. Then it stung near my eye area.
There is added fragrance, which can be irritating. Also, any form of retinol, no matter the strength can be bothersome to many people. It is best to start off slowly with any anti-aging products containing Vitamin A derivatives. Maybe that is why it left my skin so parched?
So, although Verso claims this product is for every complexion, I would disagree. If you have dry or sensitive skin like mine, this is not the product for you. As I mentioned before, it did not add moisture or soothe my skin. However, if you are oily or combination, you could still have promising results!
For instance, in comparison to other brands, the Verso Foaming Cleanser does purify my skin. It gives it a squeaky clean feeling. It smooths the outer layer of my skin and leaves it feeling smooth. While everyone needs moisture, some oily types might not need it in their face wash.
How to use this cleanser:
Squeeze a quarter-sized amount of face wash into your palm and then add water and briskly rub hands together to create a foam. Next gently smooth the foam onto your face in a circular motion starting from your neck and work your way to your hairline. After you finish, rinse off using lukewarm water and pat dry.
Where to purchase…
Verso Foaming Cleanser

You can buy Verso Skincare products from Dermstore. If you are not yet familiar with them, it is time to acquaint yourself! They are fabulous for a large variety of skincare and beauty products. All of them offer discounts and have free loyalty memberships!
So now that you are in the know, are you going to try out Verso Foaming Cleanser? Let me know how you like it in the comments below!
Shop the Best Selling Verso Skincare Products: