This post may contain affiliate links, which means I'll receive a commission if you purchase through my link, at no extra cost to you.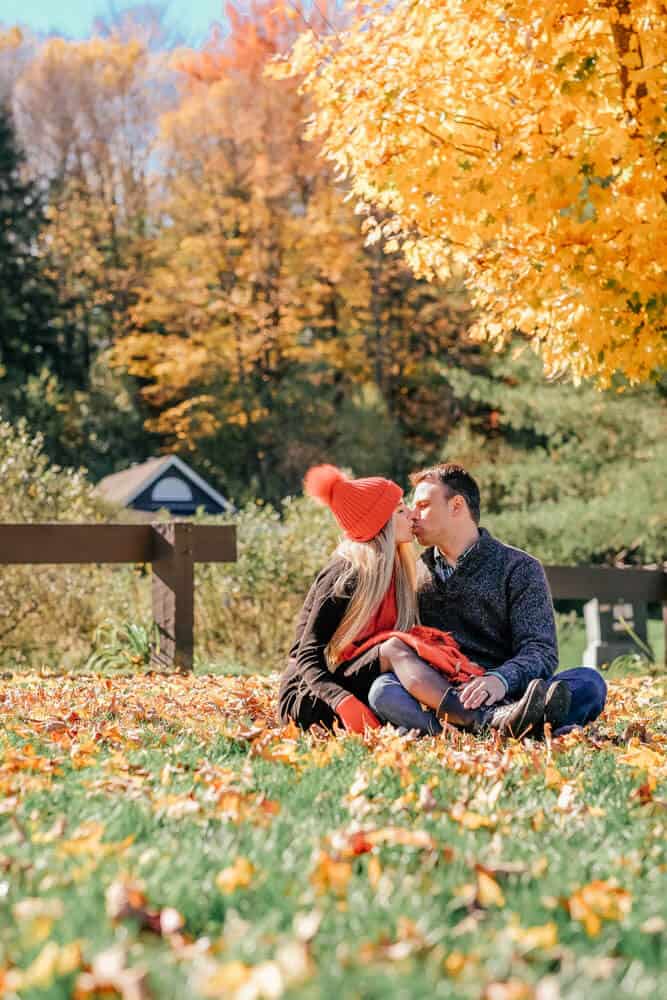 Vermont's Best Kept Secret – Fall Photos from Waterbury Reservoir
When researching for our fall leaf viewing trip to Vermont, I didn't see any mention of Waterbury Reservoir, but it ended up being one of our favorite stops. Thank goodness for Google Maps highlighting it, and my husband for the surprise detour. We basically had the entire park to ourselves; it was amazing!
What is your favorite "hidden gem" spot in Vermont?
(Outfit details at the end)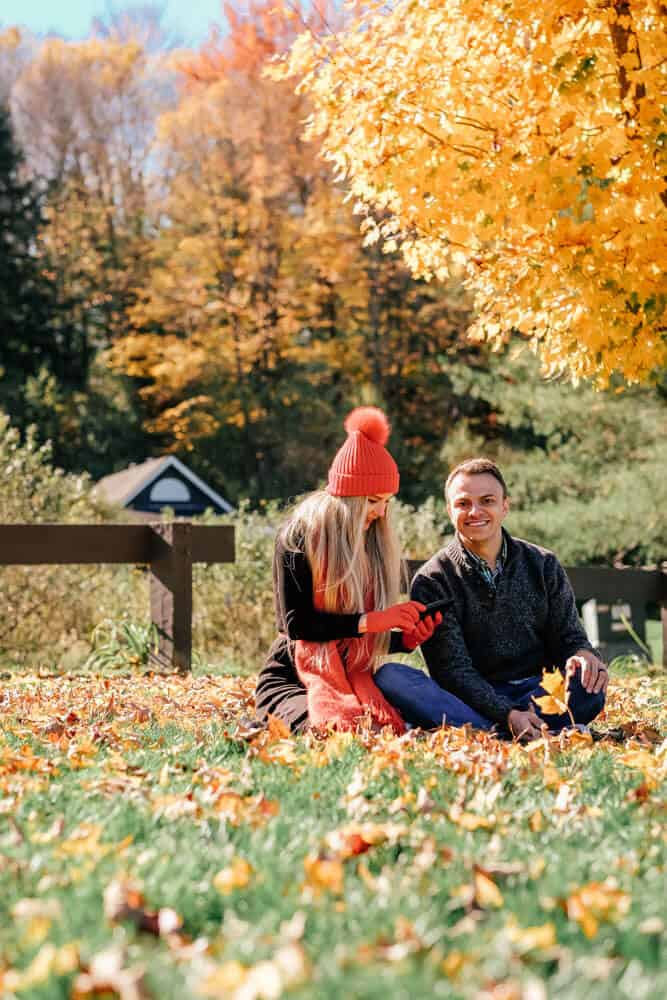 Can you tell I am still an amateur at taking photos? Haha. I was actually using my phone as my remote.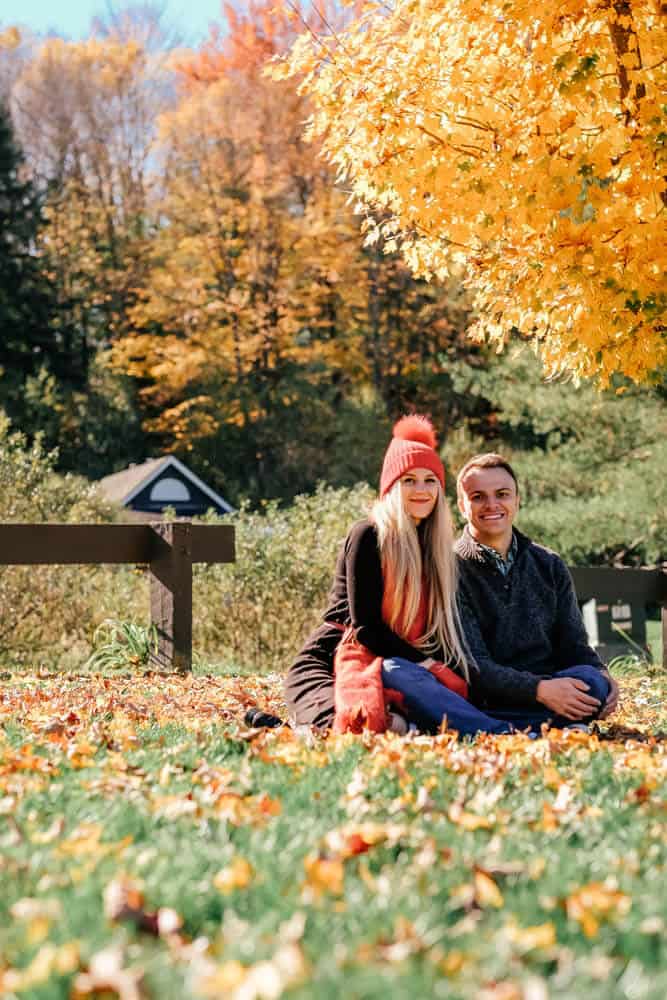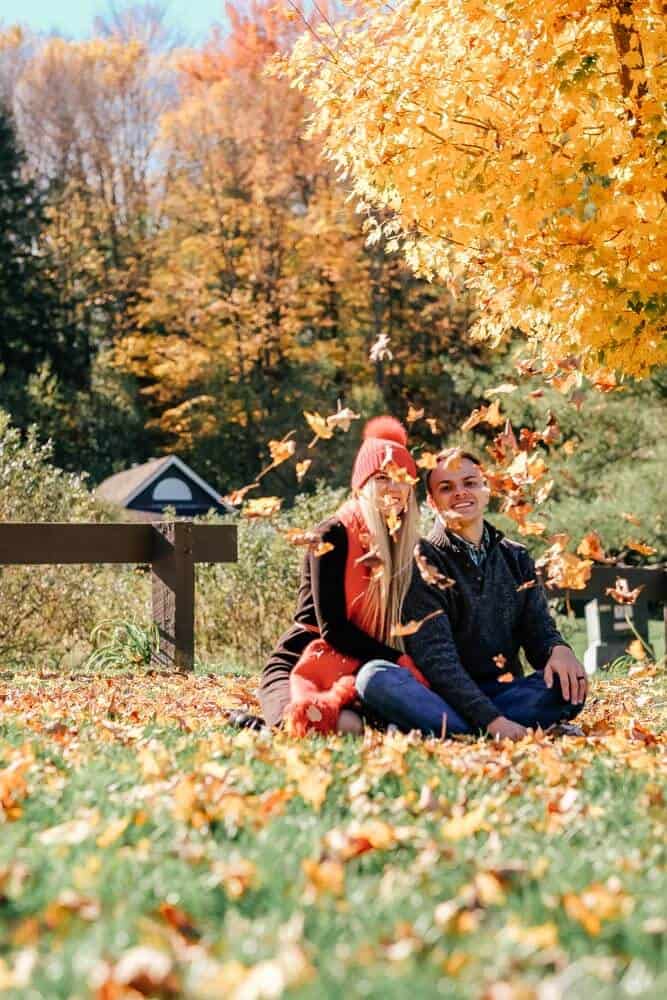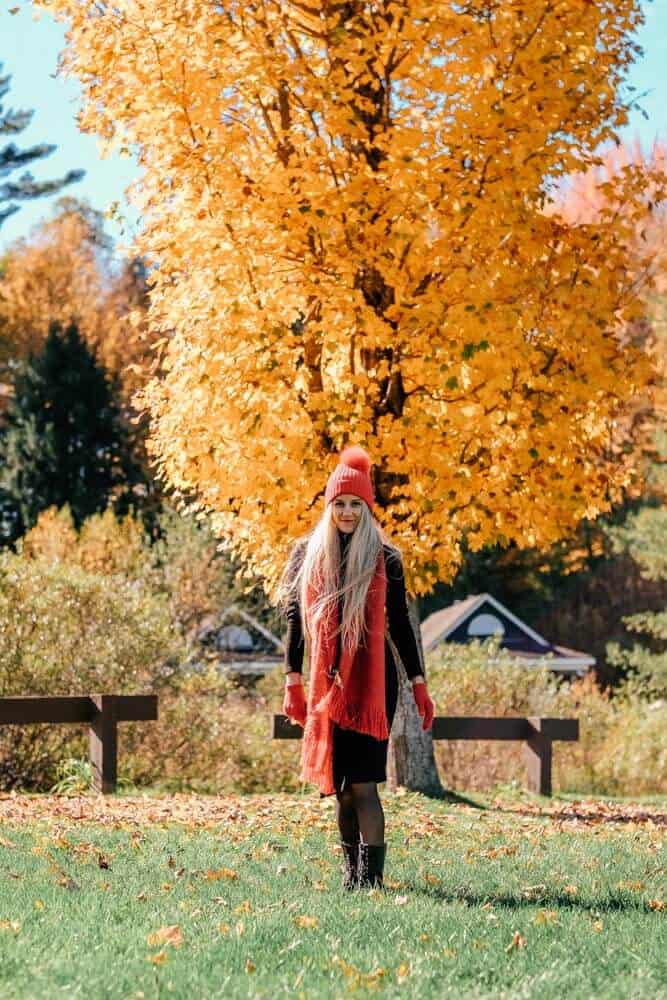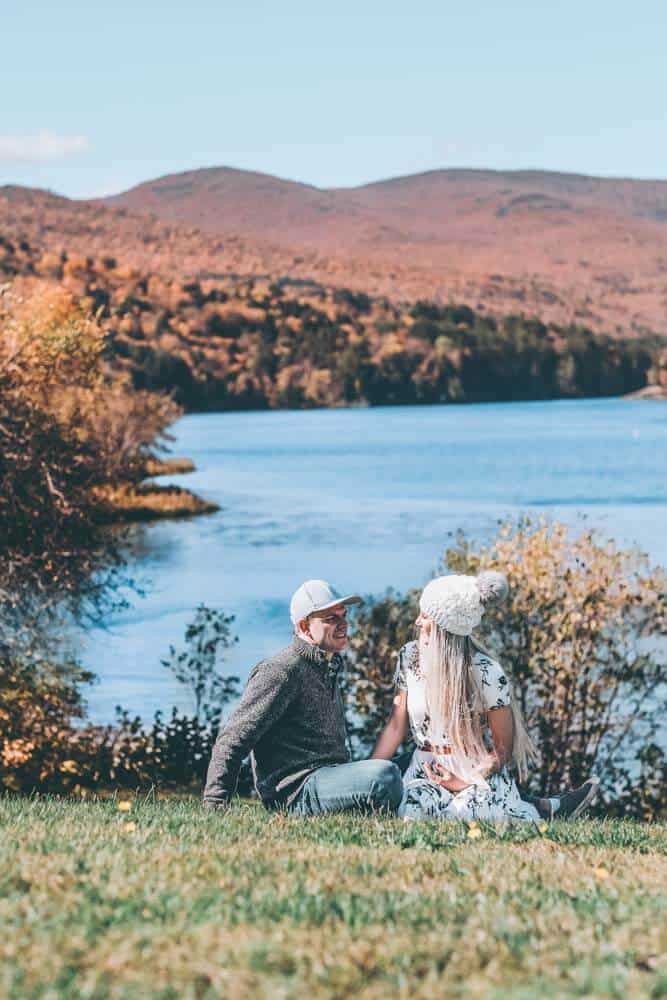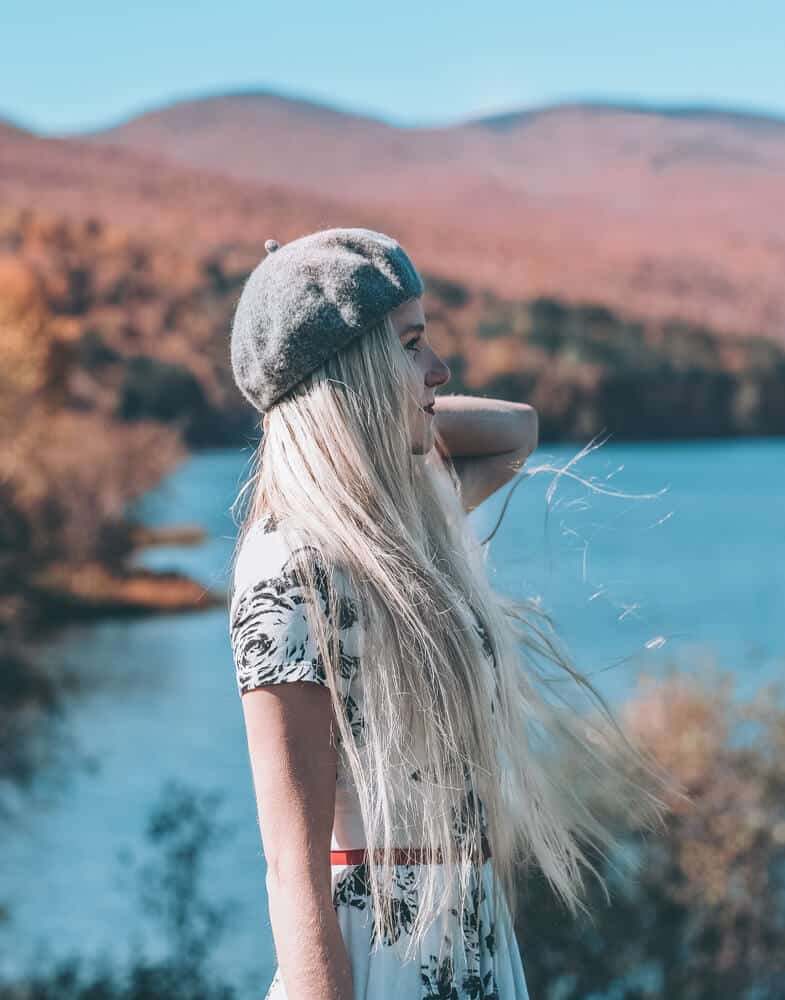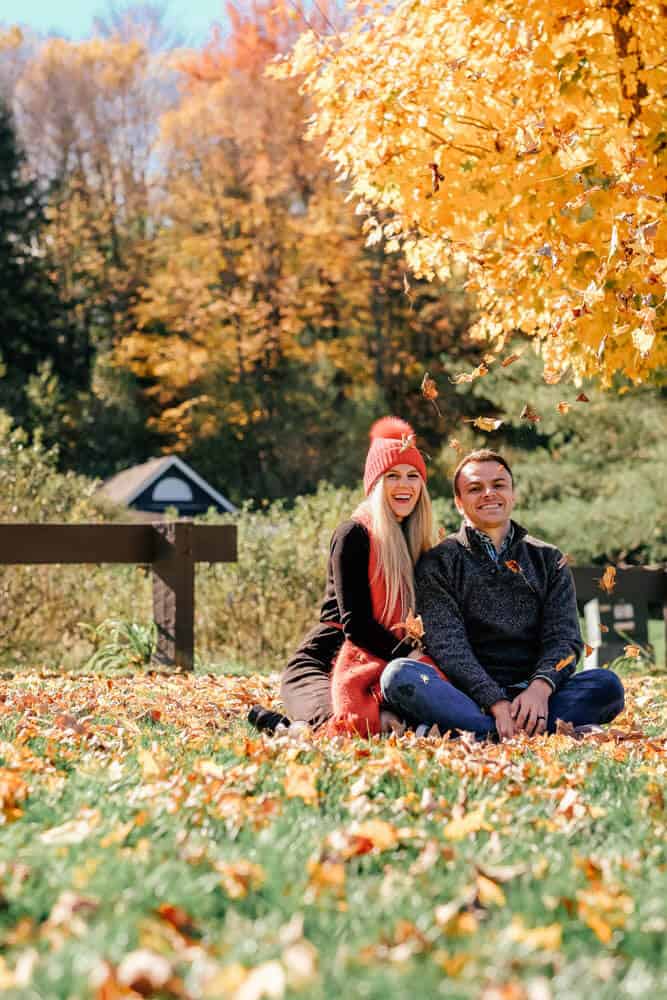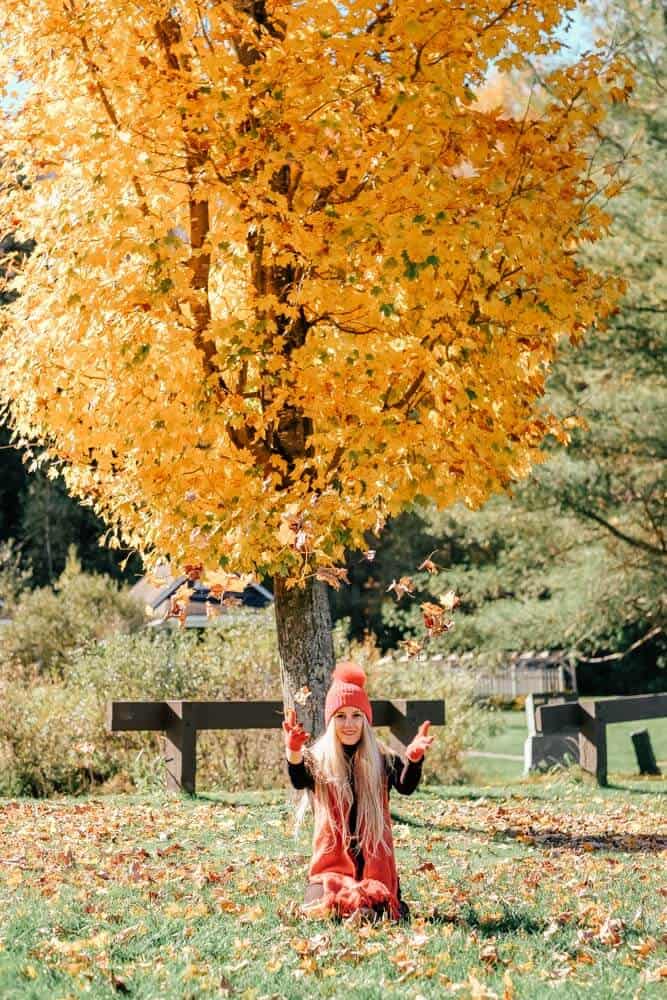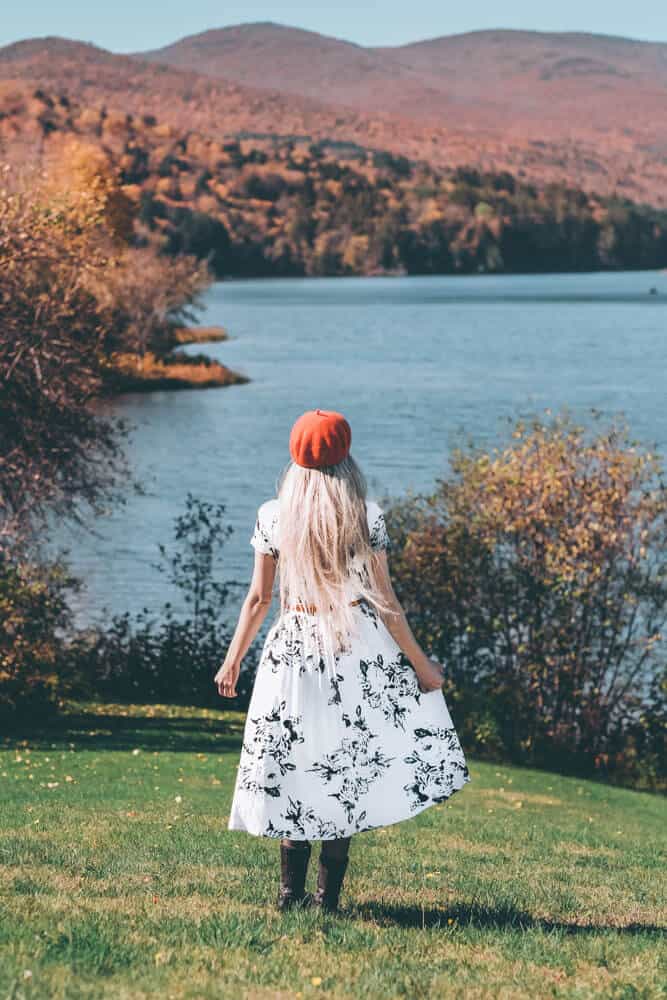 Fall Outfit Details
Outfit 1 – Black Sweater Dress (So many colors I might have to get another!) | Black Tights | Belt | Boots (old) Similar here
Outfit 2 – White Dress (Old – ASOS) | Beret ASOS (All there most recent berets that I love) | Black Tights | Belt | Boots (old) Similar here (I actually like these better!)