100% Pure Cleansing Balm
This post may contain affiliate links, which means I'll receive a commission if you purchase through my link, at no extra cost to you.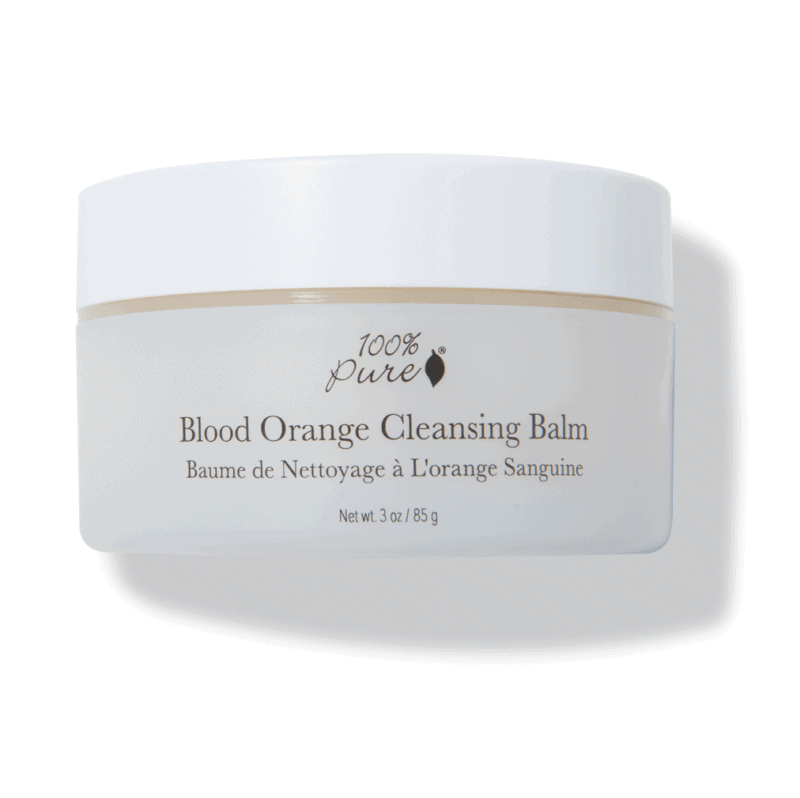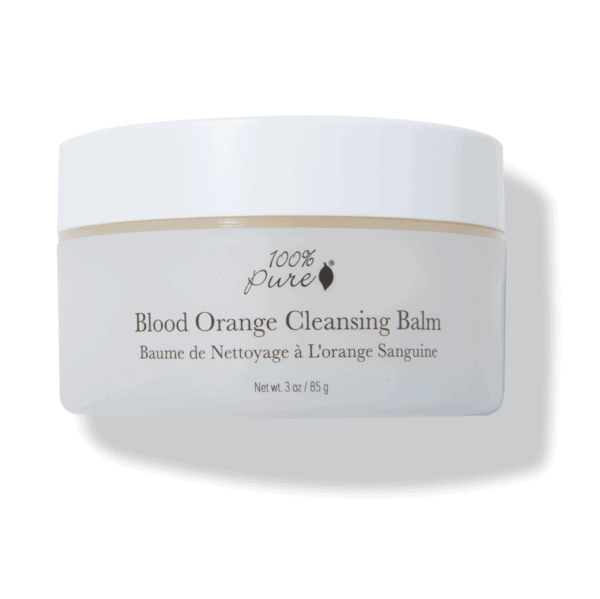 Purchase from 100 percent pure website – BUY HERE
If you are like me, then you are constantly on the lookout for the best face wash. Even if I'm not unhappy with the one I'm regularly using, I can't help but want to experiment to see if there is something even better.
I have sensitive skin that is prone to rashes, so I'm constantly on the prowl for even incremental improvements. Blood Orange 100% Cleansing Balm definitely helped me out.
It didn't dry me out, which is a concern of mine given that I live in the desert of Las Vegas.
What is it?
Blood Orange 100% Cleansing Balm (smells amazing but does not have any added fragrance – that is a win win) is natural face cleanser/cream that will moisturize, degrease, and take off your makeup and other impurities.
How much does it cost?
Cost: $39
What are the ingredients?
Persea Gratissima (Organic Avocado)
Oil Cocos Nucifera (Organic Coconut) Oil
Olea Europaea (Organic Olive) Leaf Oil
Olea Europaea (Organic Olive) Oil
Cera Alba (Organic Beeswax)
Citrus Aurantium Dulcis (Blood Orange Essential Oil) Fruit
Polyglyceryl-3 Palmitate (Derived from Coconuts)
What are the ingredients going to do for your skin?
For those of you that know me, you know I'm a stickler for unnecessary ingredients that are ultimately going to damage my skin, or body as a whole. The ingredients here are…
OLIVE OIL – Olive Oil moisturizes and repairs free radical damage.
OLIVE LEAF OIL – Olive Leaf Oil soothes and nourishes with antioxidants.
COCONUT OIL – Coconut Oil deeply moisturizes.
AVOCADO OIL – Avocado Oil softens and moisturizes.
BLOOD ORANGE ESSENTIAL OIL – Blood Orange Essential Oil soothes skin with calming aroma. (The best smell)
100 Percent Pure Cosmetics: Where to Buy
There are numerous sites where you can buy the Blood Orange Cleansing Balm by 100% Pure.
How to use it: This is important!
When I first tried this Natural Face Cleanser I did not like it. I remember putting it on and then trying to rinse it off with water and it not coming off. I remember thinking, "is this cleansing balm waterproof or something?". Once I read the directions, it started to make sense.
Directions: Take a small amount of cleansing balm onto your hands and rub your hands together until the consistency becomes silky. Gently massage into skin and around the eyes to remove stubborn makeup, dirt, and other impurities. Remove with a warm damp cloth – my favorite part! You can follow with a cleanser if you want but I don't find it to be necessary.
I hadn't rubbed my hands together, or tried to remove with the warm cloth. These two changes made a huge difference.
Conclusion:
For someone with sensitive skin that is prone to dryness, this is currently the best facial cleanser on the market. While I'll still experiment with other options in the future, this has become my go to.
Have you tried this natural face cleanser yet? If so, how did you like it?