This post may contain affiliate links, which means I'll receive a commission if you purchase through my link, at no extra cost to you.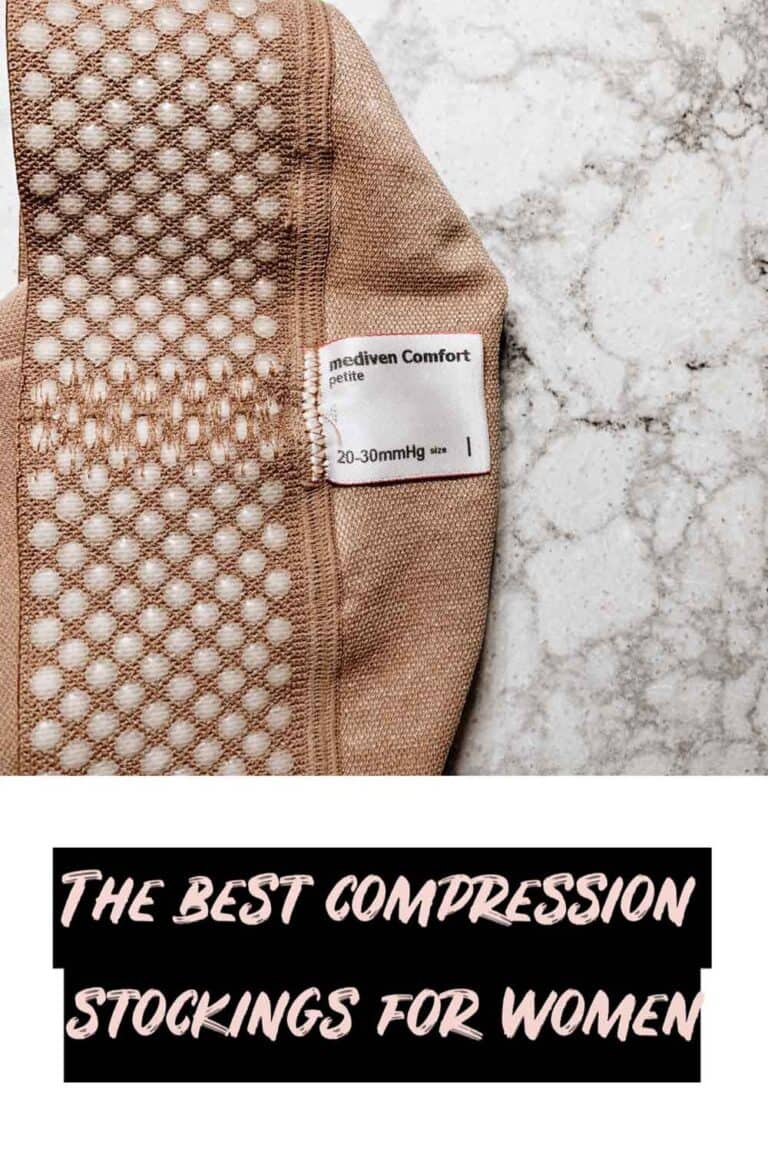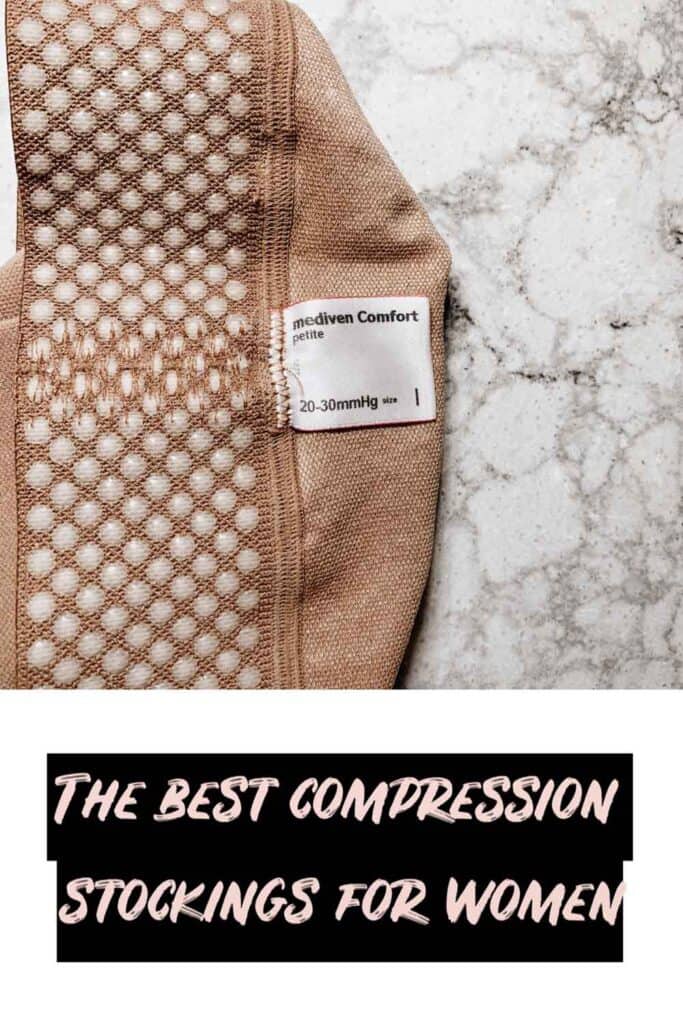 Looking for the best compression best compression stockings for women?
You have come to the right place!
I have used the Mediaven Brand since the beginning (6 years ago) and love them. The are thigh high with a silicone topband so they stay put. I also love that they are open toe.
I have found that open toe compression stockings are more comfortable to wear with all types of shoes, especially sandals.

They are extremely long lasting
I have had mine for 6 years and wear them all the time (especially when traveling) and they are still as good as new. They have not stretched out or lost their effectiveness.
A little about my condition and why I wear them
I was diagnosed with Postural Orthostatic Tachycardia Syndrome 6 years ago (also known as POTS.) To keep things simple in this post I will just say that anytime I tried to sit up or stand up my blood pressure would drop and my heart rate would increase by over 100 bpm and I would pass out.
This condition left me almost completely bedridden (home bound) for 4 years.
I am doing better now and am traveling A LOT! Which is incredible! But I have to make sure I always wear my compression stockings to help with the passing out in foreign countries issue. haha.
Best Calf High Compression Stockings
Not looking for a full thigh high compression stockings? These are the ones I recommend for that.

What are your favorite brand of compression socks?