Planning a Seychelles vacation?
If you were wondering what paradise looked like, these Seychelles pictures pretty much sum it up. This island off the coast of Africa is one of the best beach destinations in the world. I can't think of anything more perfect than a Seychelles honeymoon.
There are so many things to do in the Seychelles that you can plan a week vacation there and not just be bored sitting on the beach.
These photos of the islands in the Seychelles will blow you away.
Seychelles Beach, Anse Source d'Argent beach on La Digue Island
This post may contain affiliate links, which means I'll receive a commission if you purchase through my link, at no extra cost to you.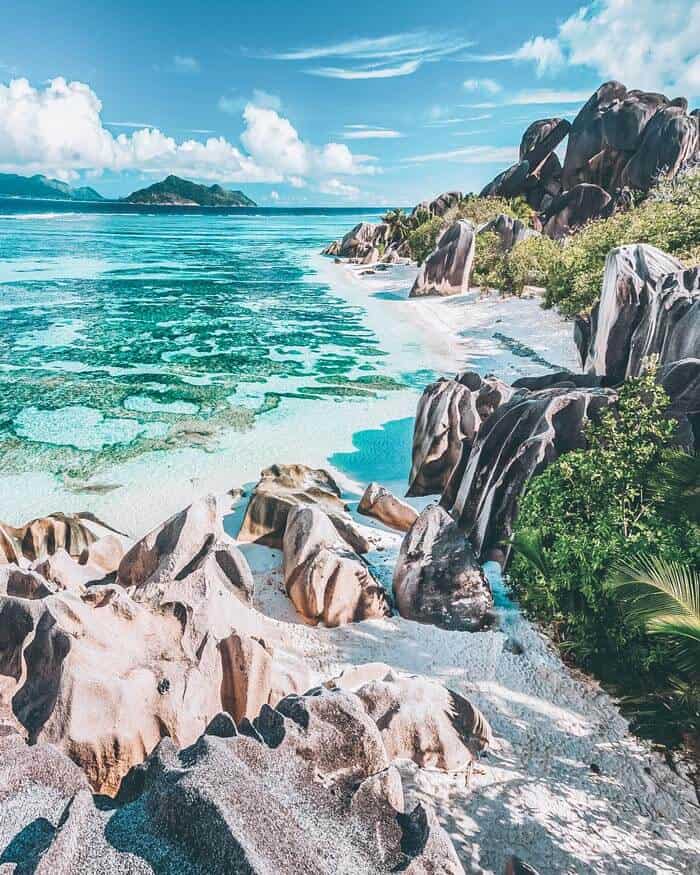 Another one because this Seychelles beach is just that good!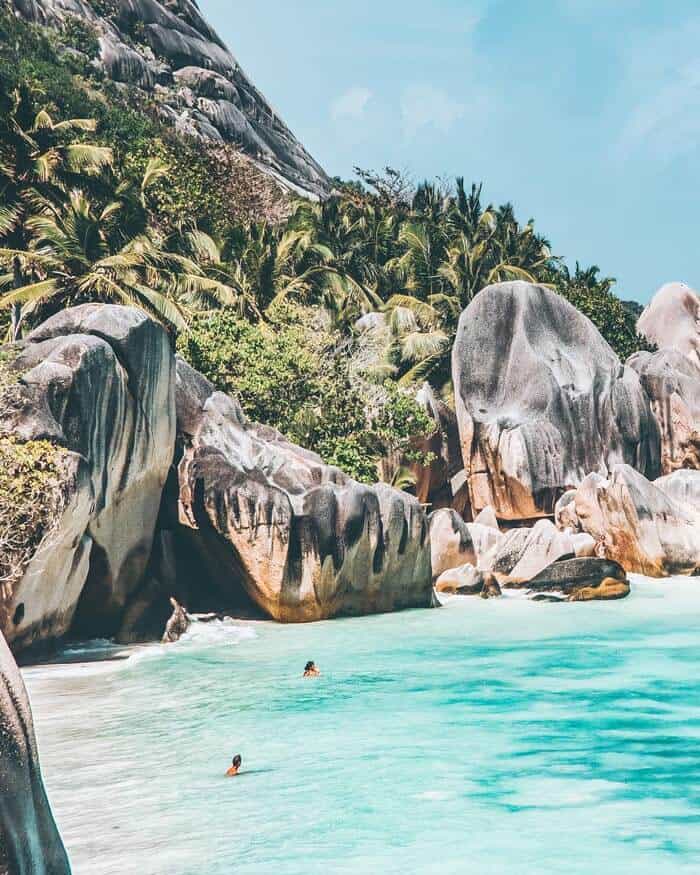 Incredible views at the Mahe Island Resort Pool Hotels

Hiking in the Seychelles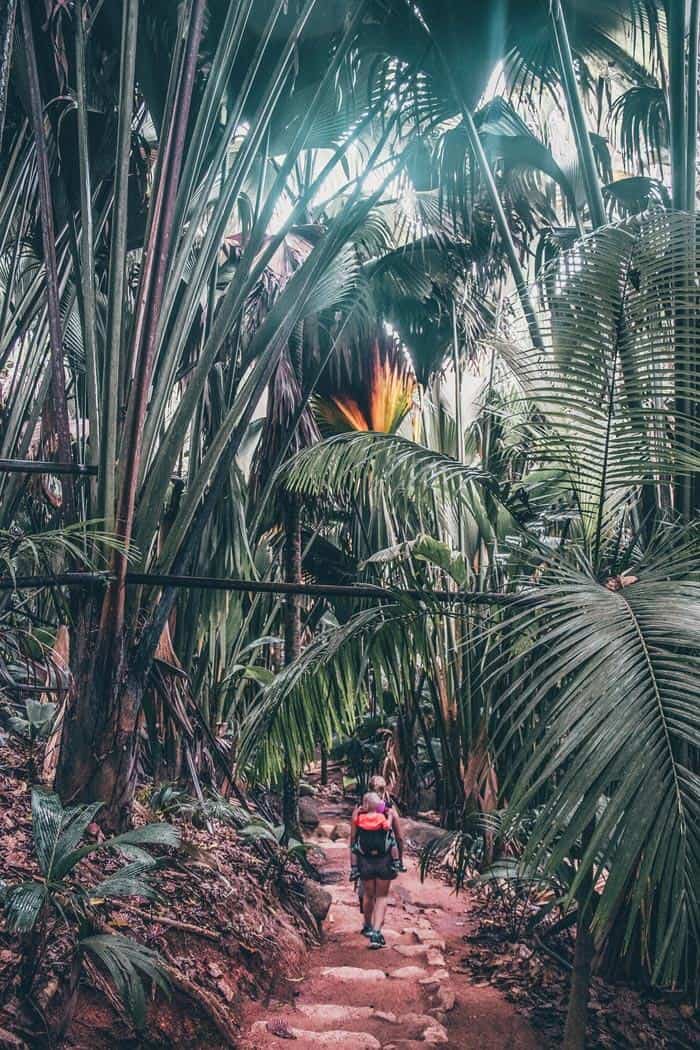 Eden Island, Seychelles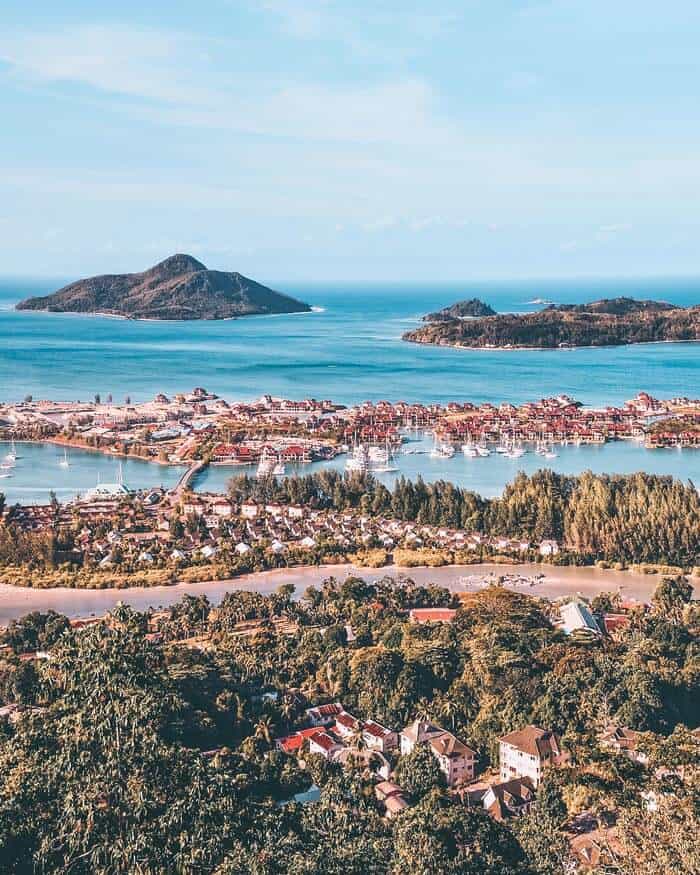 Eden Island is an artificial island in Seychelles, lying 3.5 km from the capital Victoria.
One of the best things to do on Mahe Island (besides explore all the Seychelles beaches) is to take a day trip to Eden Island
Eden Island Resorts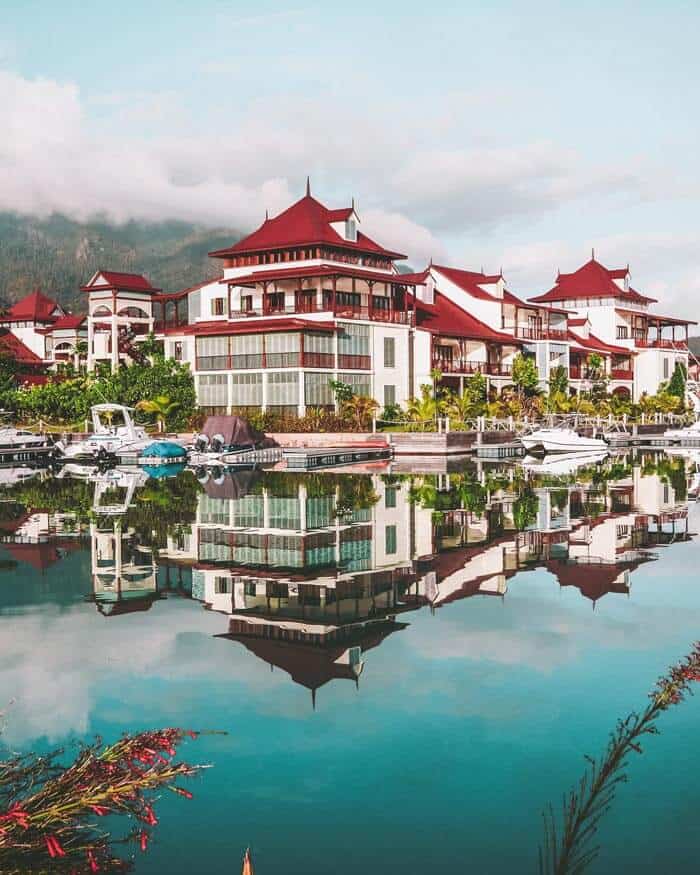 Anse Major, Seychelles | Mahe Island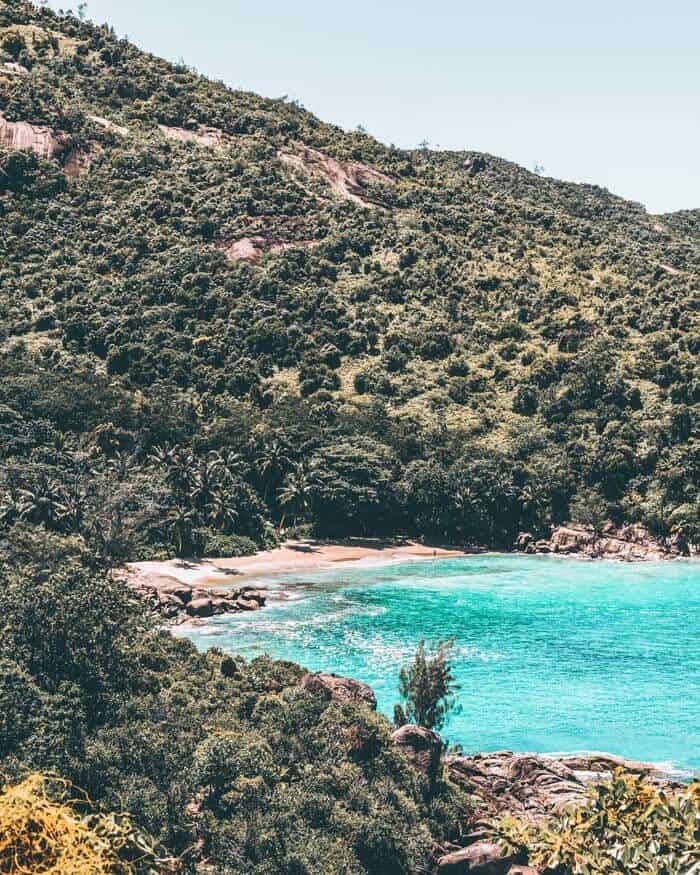 Even though this beach is on the biggest and most populated island, it is still pretty remote. To get there you need to complete an hour long hike or access from the water. The beach isn't big, but snorkeling around the huge granite boulders lining the beach can't be beat.
Victoria Harbor on Mahe Island

Make sure to go island hopping in the Seychelles.
Read more on that in our Seychelles Travel Guide.
Best Beaches in Praslin Island Seychelles
Anse Lazio, Seychelles | Praslin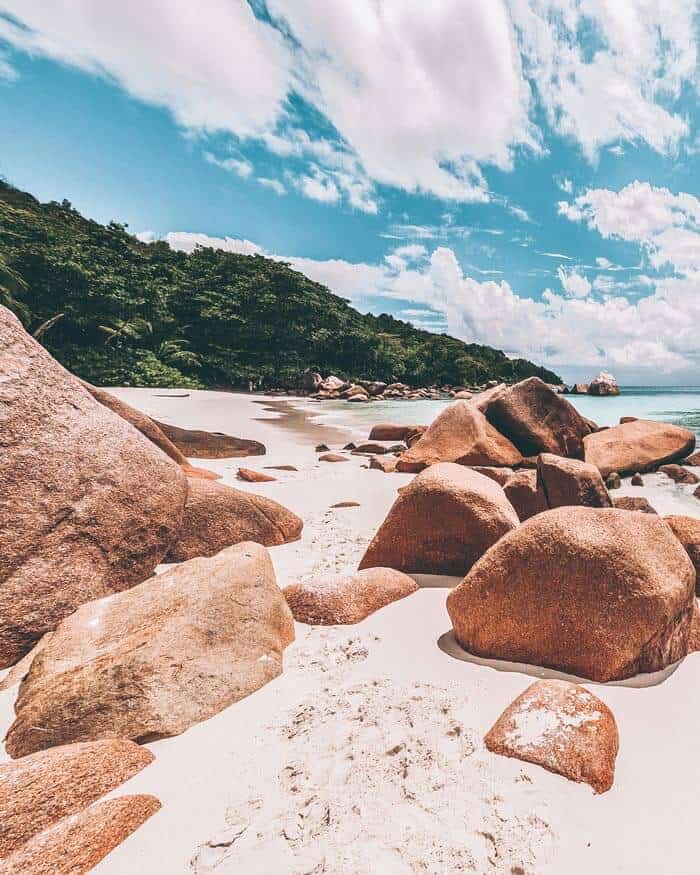 Anse Lazio is another super famous beach on the second largest island in the nation Praslin. Watch out for the coral reef when swimming here! Ouch.
Anse Georgette, Praslin – Yet another gorgeous Seychelles beach.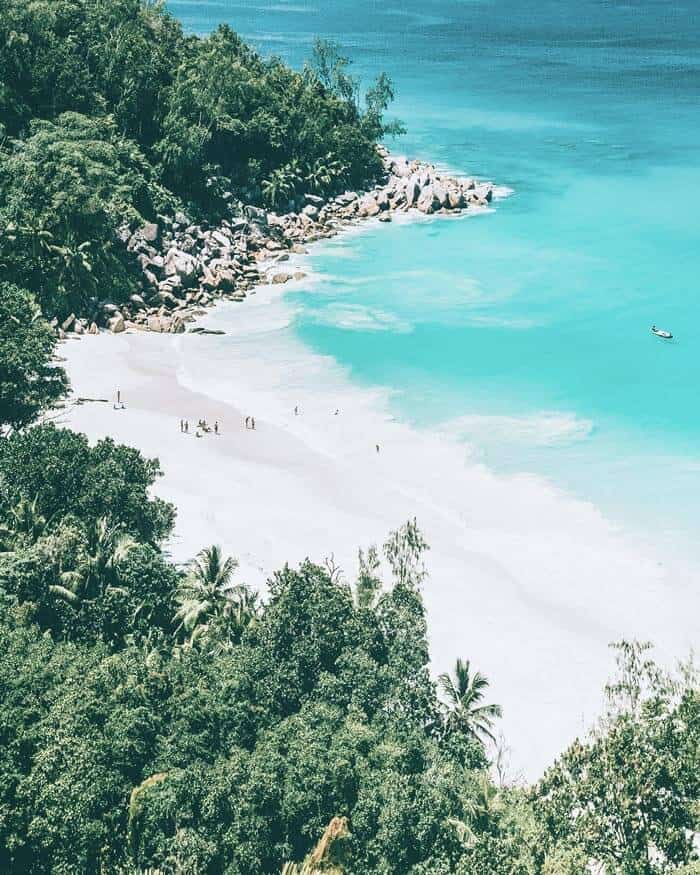 Anse Georgette is another gorgeous Seychelles beach on the island of Praslin. This one can be a little bit more difficult to get to if you aren't staying at the Lumeria Resort as they control access. They typically let non hotel guests in, but to make sure you are allowed you should have your hotel call ahead and request permission for you.
What is your favorite photo of the islands in the Seychelles? Favorite Seychelles beach spot? It is hard to pick just one!