I see Reformation Jeans and dresses pop up on my instagram feed all the time. After seeing them so many times I figured it was time to finally give them a try. I don't normally pay $100+ for one clothing item, but after seeing the jeans so many times I started to love them, and decided to start looking for my own.
Reformation Clothing Reviews – Do Reformation Jeans live up to the hype?
Reformation Jeans
This post may contain affiliate links, which means I'll receive a commission if you purchase through my link, at no extra cost to you.
I ended up ordering three pairs. The high waist mom jeans actually fit. I had a few additional pairs in my cart, but left the website because I couldn't decide which ones or sizes to get. It's hard when ordering online to know how do reformation jeans fit. The next day they were sold out! I was surprised at how quickly Reformations Jeans go out of stock. Being afraid of missing out completely I went with my second and third choice.
They shipped pretty quickly.
Reformation Sizing Reviews – Do Reformation Jeans Run Small?
Overall, I would say yes, Reformation jeans do run small. They have no give so if you don't get the exact right fit they are going to be uncomfortable. I was a little disappointed with how they fit me, or rather didn't fit me. It just wasn't working with my body type. The size 24 in the High Rise Skinny Jean technically fit, but it gave me a permanent wedgie. The size 25 was way too big (see last photo below). I did really like this style, but neither one fit.
Note- Sorry about the horrible lighting! I was running out of daylight so the colors are off.
Here is the fit of the Reformation High Rise Skinny Jean size 25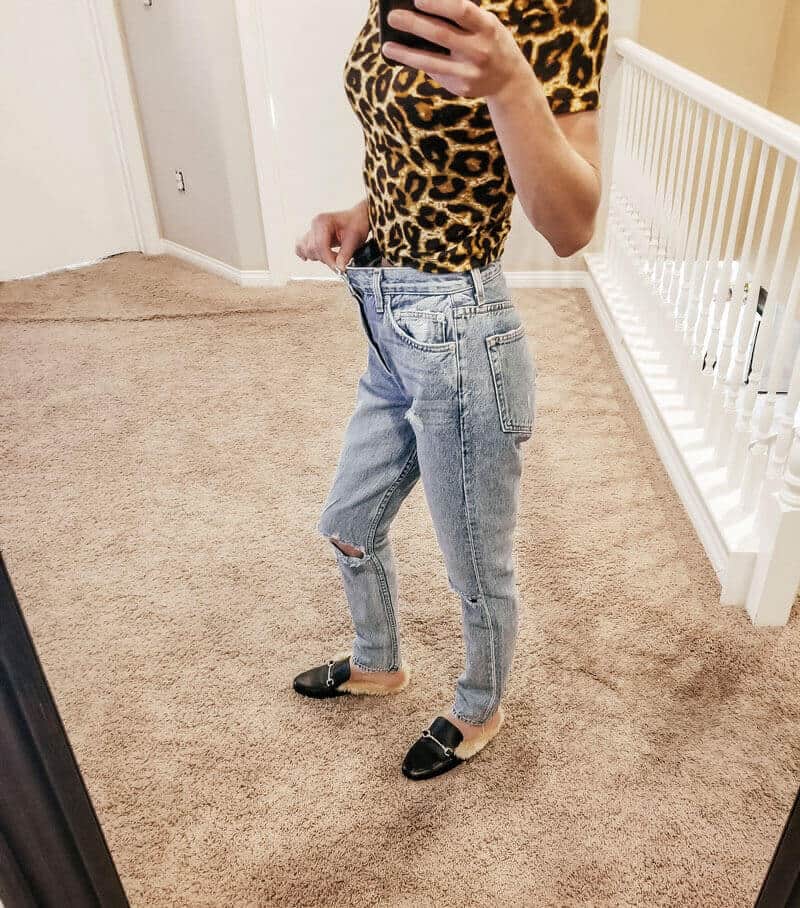 I also tried out the Liza Ultra High Rise Straight Jeans. I loved this one on the model, but they did not have petite, so they ended up being too long for me. I ordered this pair of Reformation Jeans in a size 24. In most brands I wear a size 25 or 26.
If you are 5'4 or under, you will probably have to buy petite. This limits your selection as they do not offer as many styles in petite.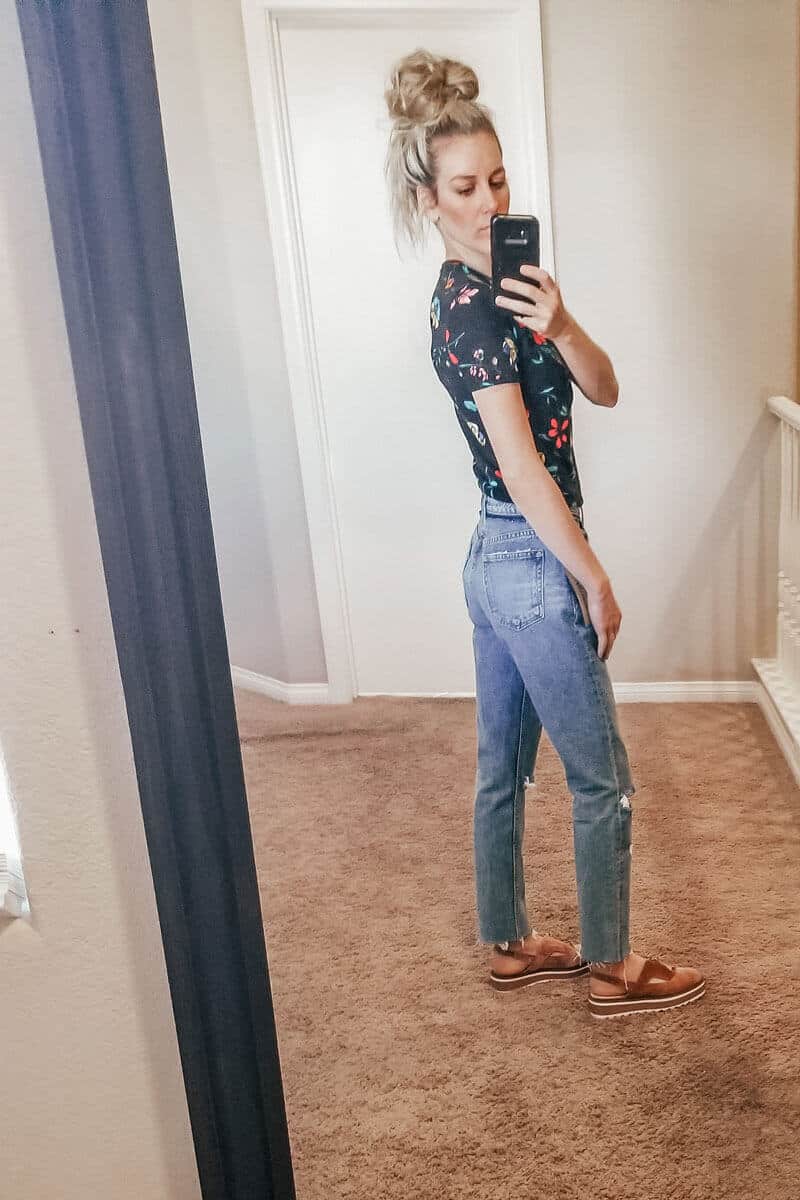 Reformation Jeans Quality:
The jeans were a really great quality and if they would have fit right, I definitely would have kept them. Even though I shop all the time I still have trouble finding high waisted mom jeans. They never look right on me and even though you can't really tell in the photos, these didn't either.
What is Reformations Return Policy?
You have 28 days from the ship date to return the items you don't want. In order to get your shipping label you log into your account and click on orders and returns.
Update – They now sell Reformation Clothing at Nordstrom! This is great because Nordstrom has a much better return policy than the Reformation store. By the time you get your jeans in the mail you have about 2 weeks to get them back in the mail and sent back if they do not fit. With Nordstrom you don't have that same time limit.
Have you guys tried out any of Reformation's clothing? What do you think? Did they live up to the hype?