I have never really been a fan of natural facial toners. It was always that step in my beauty routine that I just wasn't that into.
And while I always got some enjoyment out of rubbing some toner on a cotton pad and seeing the excess dirt come off my face, it just always seemed like too much work than it was worth.
The last thing I needed was an extra step in my night time routine and another beauty product to buy.
That is…until I decided on a whim to try out this Indie Lee COQ 10 Toner that had raving reviews online. And wow, total game changer.
This post may contain affiliate links, which means I'll receive a commission if you purchase through my link, at no extra cost to you.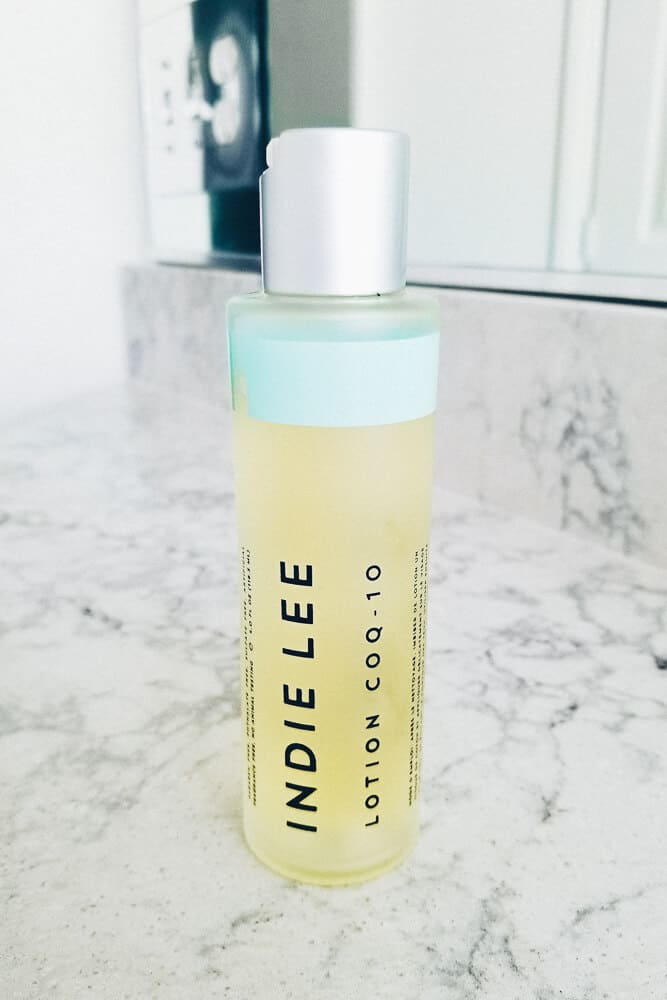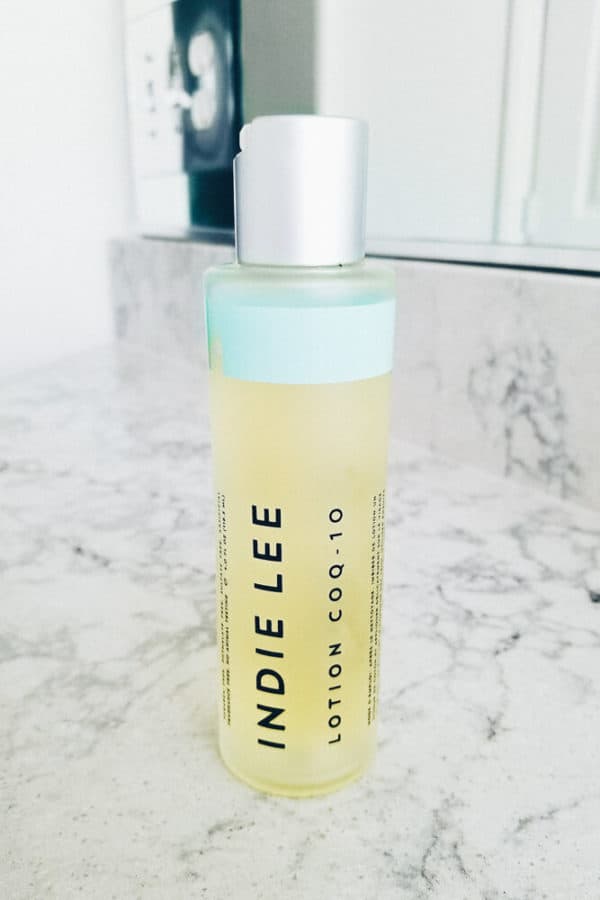 Indie Lee COQ 10 Toner Review

I don't even use it with a cotton pad to be honest, I just put a little on my hands and pat it into my face.
I can't really explain why I like it so much. It is just really really refreshing and feels so right. I have even found myself patting the excess on my arms because it is that good.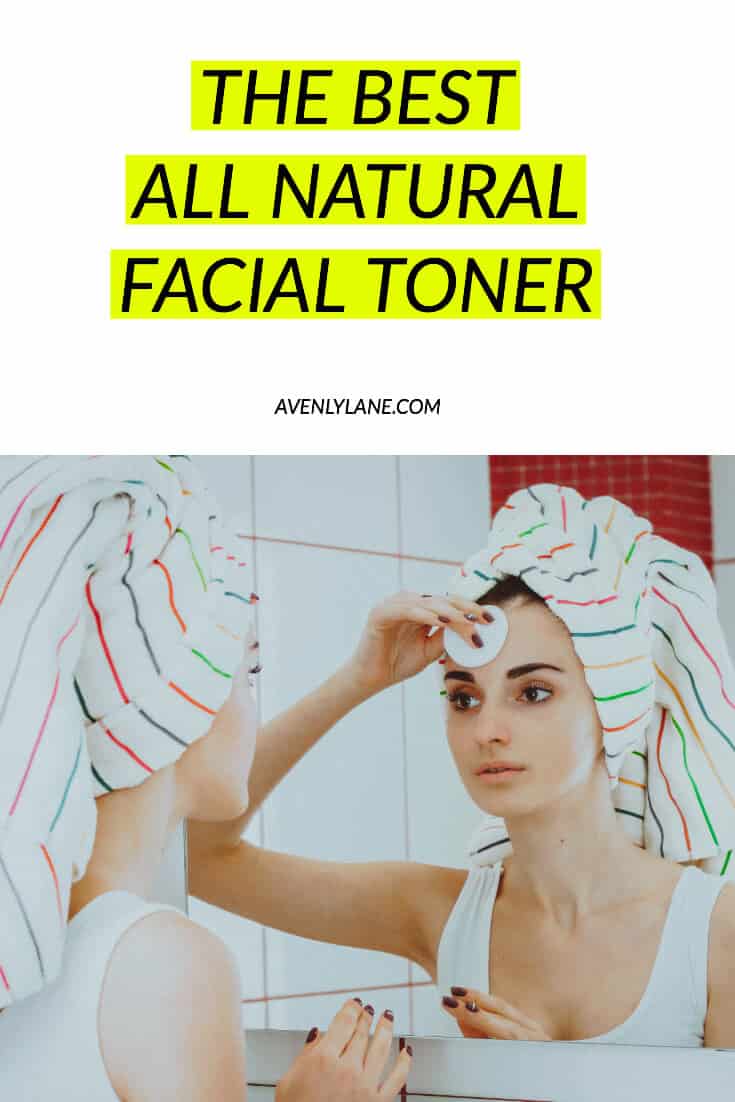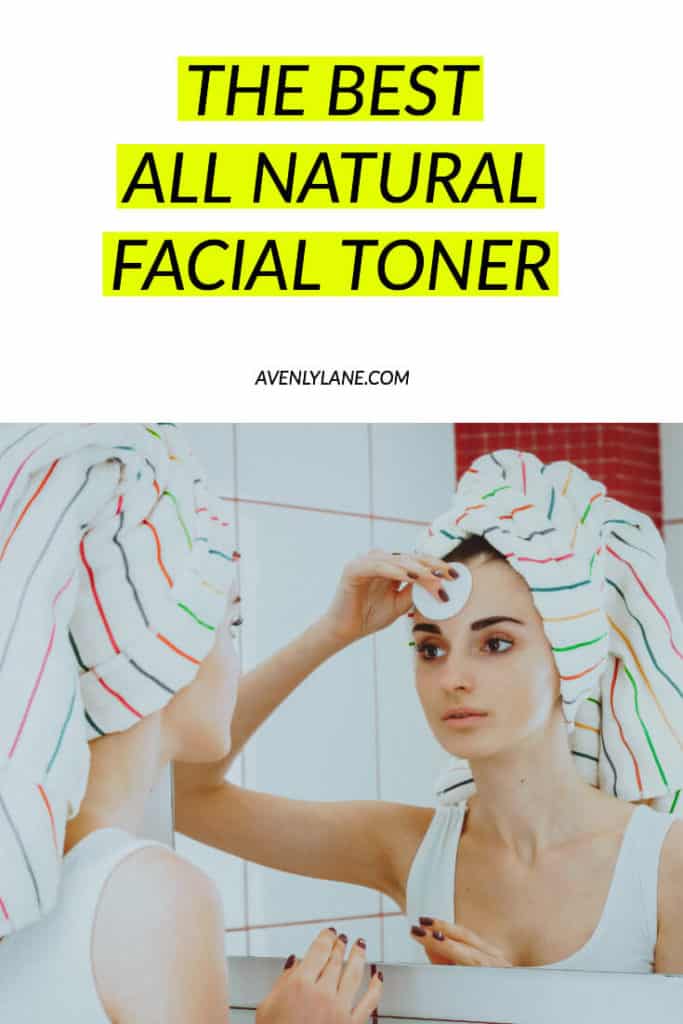 Indie Lee Brand Review
About Indie Lee
Indie Lee is an up and coming brand in the green beauty market and they are killing it. You can find their products on Amazon, Dermstore, and The Detox Market.
I love that all of the products I have used form them have come in glad bottles. It is so nice knowing that the plastic will not be seeping into my skincare products.
Indie Lee's story is pretty incredible. She was diagnosed with rheumatoid arthritis and a brain tumor all in one year. Lucky her…
The doctors told her they thought her brain tumor was environmentally derived from the products she was using on her body at the time. Yikes!
Since overcoming these illnesses she has dedicated her life to creating environmentally friendly and non-toxic beauty products that are good for you and your skin.
I also have Indie Lee's Brightening Cleanser, check out that review here.
I hope you guys found this Indie Lee COQ 10 Toner Review helpful! Check out more natural beauty reviews here.
If you enjoyed this post don't forget to share it with your friends on Pinterest, or Facebook!