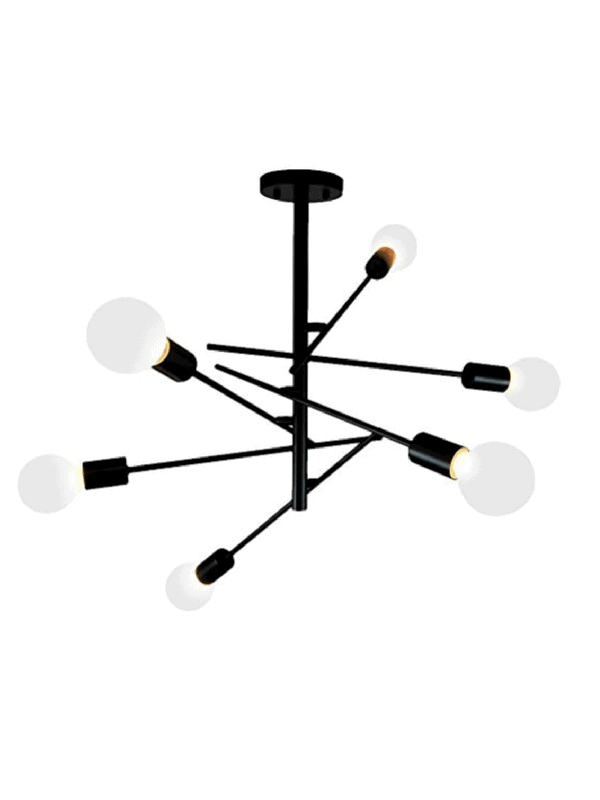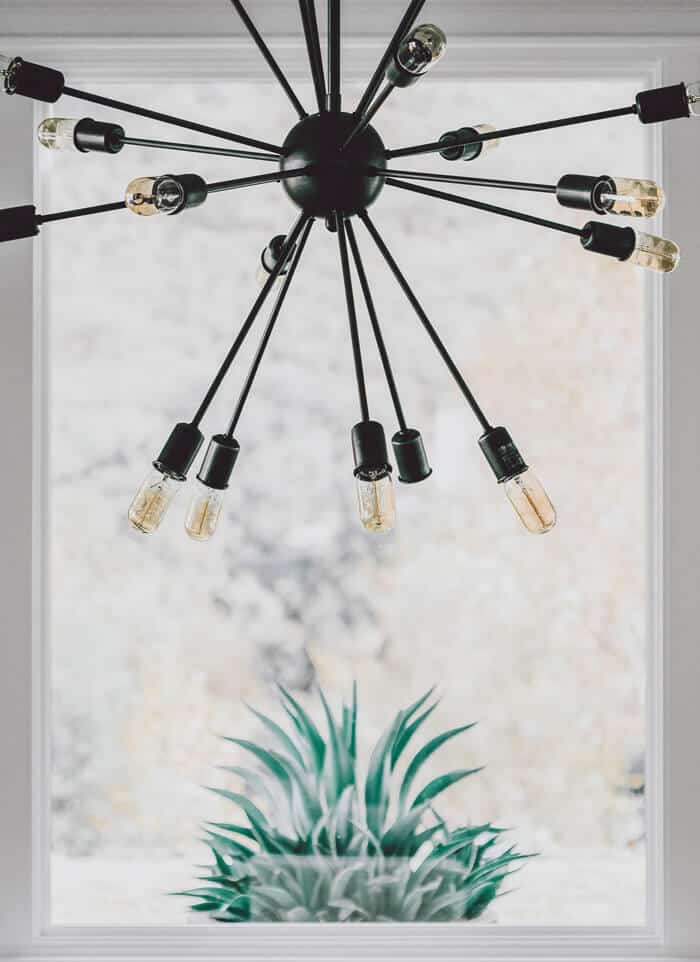 The other day I was reading a one of my favorite blogs and the author of this particular article said something that really bothered me. I am honestly not even sure why it bugged me so much, but it did.
She said "if you want a nice light fixture you just have to spend a lot of money, there is no way around it…"
That is not true and 2. I guess it bothers me because so many people feel like they have to spend a ton of money if they want a "nice" home or "nice" clothes.  It just isn't true! I am a true believer that if you are willing to put in a little extra effort searching for deals you will be able to find exactly what you want and you will not have to sell your soul to have it.
We just bought a new home in Vegas so now is the perfect opportunity to show you guys some very affordable options on light fixtures without having to sacrifice that modern/contemporary design I love.  Oh, and matte black is huge right now.
Pin now, read later! (Hover over any of the images below to pin them to your home decor boards)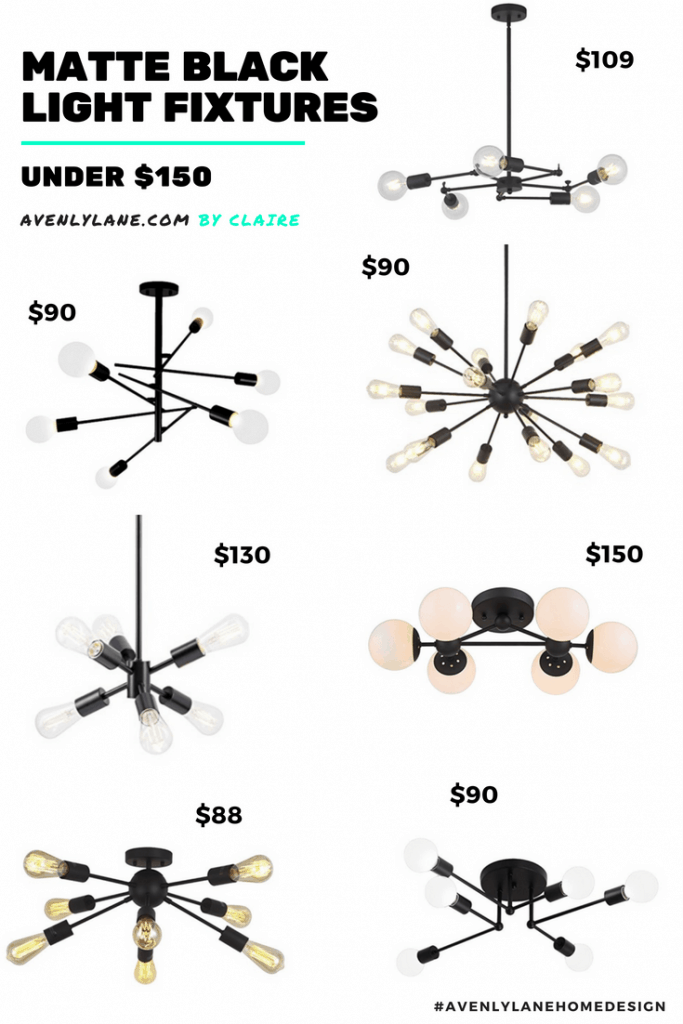 The Best Modern Light Fixtures (matte black) Under $150
Unitary Brand Art Deco Black Metal Sputnik Design Semi Flush Mount Ceiling Light
Which is your favorite?