How to Pack a Gym Bag
It can be really hard to get the motivation to work out, and often times people who actually make it to the gym will look for any excuse to quit early, or work out with almost no intensity. I am ashamed to admit that I have (more than once) gone to the gym, realized I was more "hungry" than I thought and just left. Haha.
One great way that I've found to help keep a workout going, and even inspire me to start is to know exactly how to pack a gym bag (properly). I know you may be thinking that all you need are your tennis shoes and you are good to go, but keep reading and you will see what I am talking about.
This post may contain affiliate links, which means I'll receive a commission if you purchase through my link, at no extra cost to you.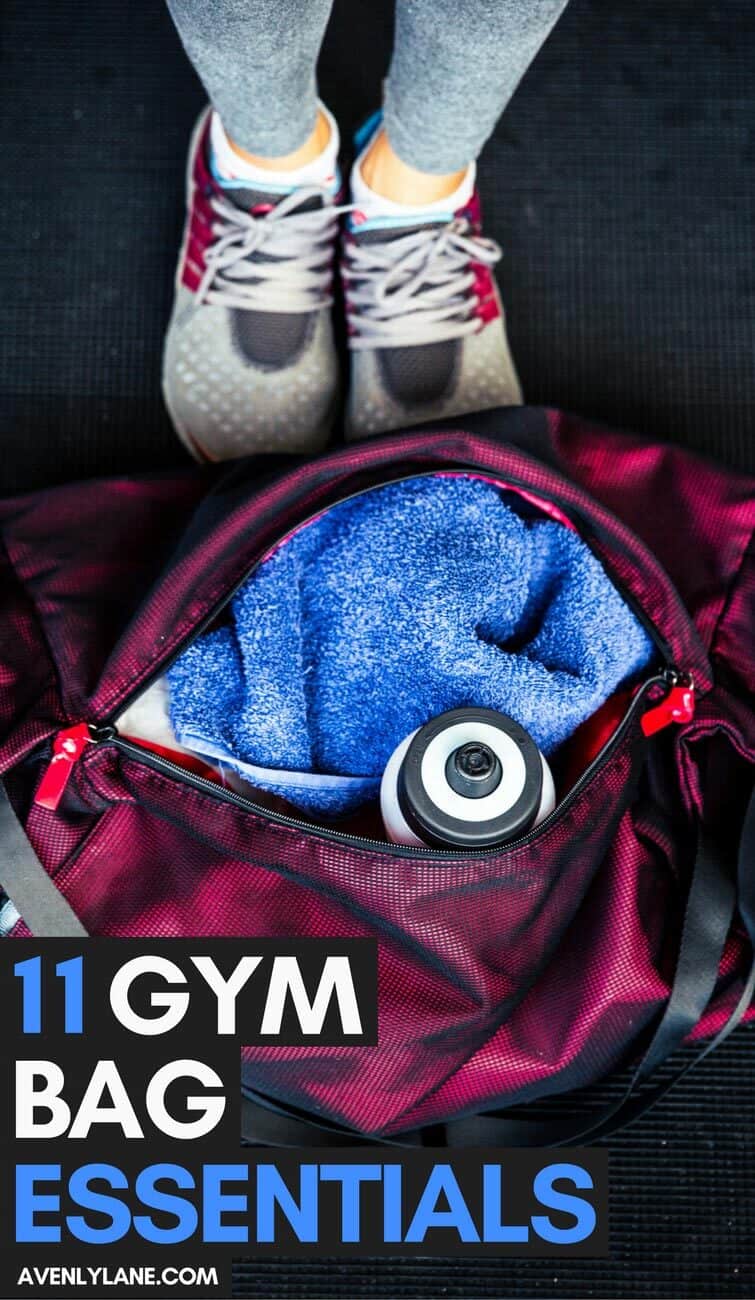 Below are 11 gym bag essentials (for her) you should never go to the gym without…
Water Bottle – I've mentioned this water bottle numerous times on our travel site because it is just that good at keeping your liquids cold (or hot) for a long time, and compared to similar water bottles it is really cheap. Oh and did I mention that it works…really, really, well. While living in Las Vegas I had to get used to filling up my water bottles completely with ice, and accepting the fact that within 5 minutes of being outside the ice would melt and the water would be hot. The Mira Water Bottle is so effective at keeping water cold that I kept running out of water because I was still in the habit of filling the whole bottle up with ice! Even in 115 degree heat the ice would still not melt! Comparatively it was a good problem to have.
Dry Shampoo – This one is probably my number two next to a good water bottle. I first became obsessed with dry shampoo while battling a debilitating illness called Postural Orthostatic Tachycardia Syndrome (POTS). The illness caused me to be extremely sick and pass out anytime I would try to sit up, stand up, or exert myself in anyway. When it was at its worst I was not even able to lift my arms to wash my hair without passing out. That's when my love affair with dry shampoo began. I couldn't believe that not only did a quick spray take the oil out of your hair, but it made it feel so clean and smell good! It was a life saver and definitely a must have in your gym bag. I have tried A LOT of dry shampoo brands and for the price, you just can't beat Batiste! Perfect to help you freshen up post workout.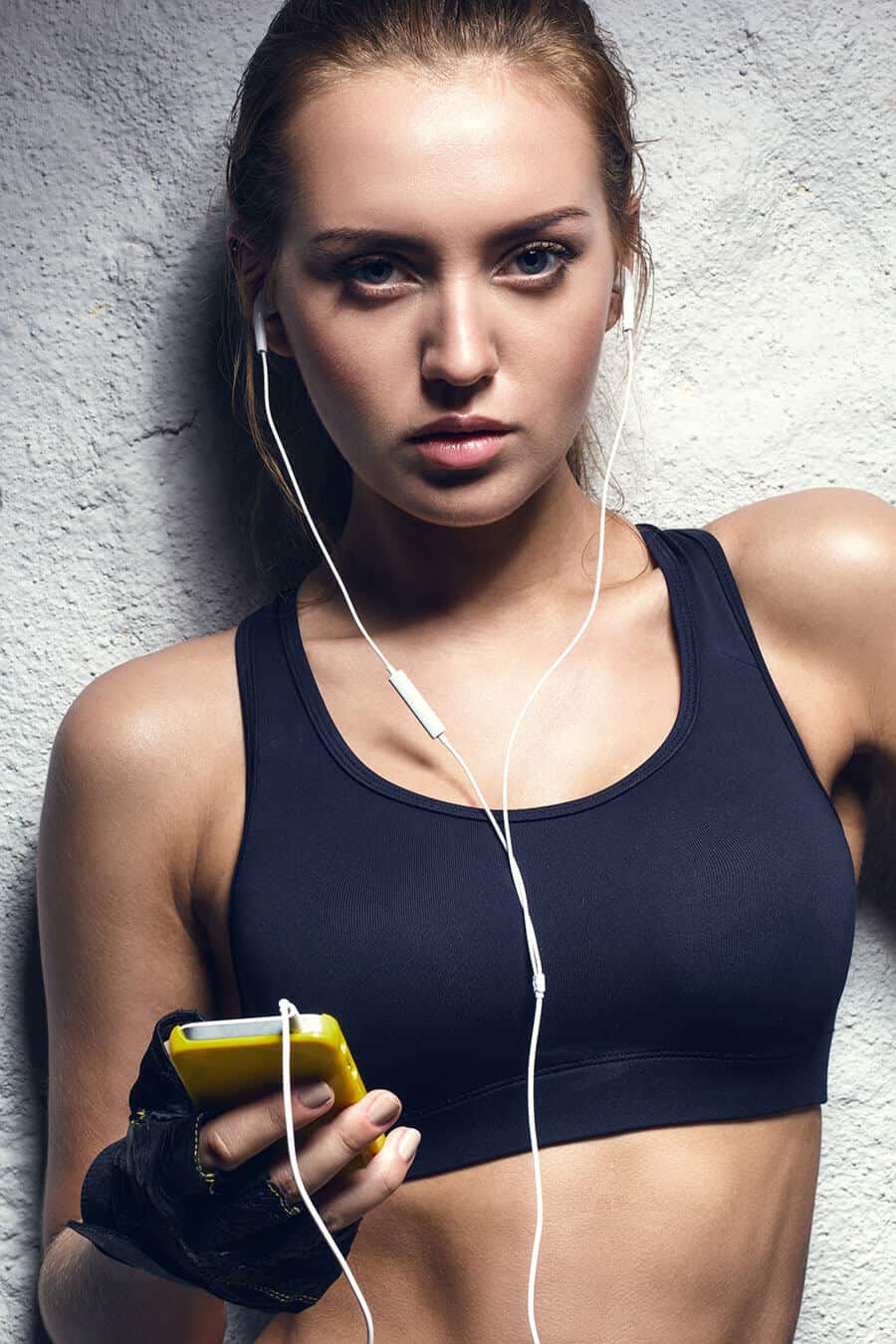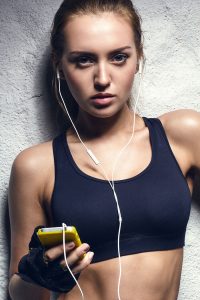 Headphones – Have you ever arrived at the gym just to realize you forgot your headphones and you literally leave because trying to workout is painful without music, audiobooks, or podcasts? I have Haha! For me working out is like therapy, but without music or something to push me to keep going I have a really hard time not watching the clock or leaving early. These headphones are noise cancelling, wireless, and won't cost you a ridiculous amount of money like the others. Similar headphones are typically well over $100. For $20 you just can't beat them.
Extra tank top & sports bra – After a few painful gym sessions trying to run in a normal bra because I forgot to pack my sports bra that morning I finally decided to keep an extra in my bag.
No Slip Hair Tie – I fell in love instantly when I found these hair ties. I have hair that is really long and thick and I hated that normal hair ties couldn't keep my hair up and tight. The hair ties would always slide down and I was constantly having to retighten. Not anymore! These bad boys will hold your hair ALL DAY. One word of caution though, be careful when you pull them out because if you rip them out like a normal hair tie, you will pull a chunk of your hair with it. They are rubber and do not slide.
Deodorant & Wipes – Self-explanatory I hope! I started using this deodorant and I love it. It's has mostly natural ingredients, but it's not too natural. If you have experimented with natural deodorants you will know exactly what I am talking about! Let's just say they don't all work.
Lip Balm – There is nothing worse than having super chapped lips and realizing you don't have your lip balm on you. Due to living in a SUPER dry climate you have this problem a lot. The Fresh Sugar Lip Treatment with SPF is my favorite! It is a bit pricey so if you are looking for a cheaper option the other lip balm I use is Burt's Bee's. Anything else I have tried doesn't seem to work for me.
Make-up (Bite Beauty Multistick) – I swear by these Bite Beauty Multisticks. They are made to be easy, fast, and give you that monochrome look you see here. They are so easy to use that you literally just swipe it on your eyes, cheeks, and lips, and then rub it in and you are done. You can use a brush with them if you want but more of the time I just use my fingers. The look is amazing, which is why I use them every day. I have the colors blondie and cashew.
Towel – I used to use the paper towels offered at the gym, but that got old really fast. Of course any towel will work fine, but I recommend using a microfiber towel. They dry super fast, are compact, and are perfect to take with you when you travel.
Snacks – I always make sure to pack some kind of food in my bag. As much as I love the $8 smoothies at the gym, $8 is way too much to spend every day. I usually will pack a lara bar and an apple. Something that won't go bad if I forget it is in there.
Extra Socks – Depending on if I am going straight to the gym from work, or somewhere else, it always seems to come in handy to have an extra pair of socks.
Did I leave anything out? Let me know in the comments below what you like to pack in your gym bag!