Even though I've used hair straighteners for years, I didn't realize just how much better the experience could be. The GHD Hair Straightener is the best hair straightener I have used for so many reasons.
This straightener works faster than others which helps me get ready much quicker. The results also tend to last longer, which saves me even more time, and best of all it's designed to keep me from completely frying my hair.
When my beloved Chi hair straightener died I set out to get a new hair straightener. I tried to make it work with a number of cheaper models, but ultimately spent too much time trying out inferior products. I know I frustrated my husband who got stuck doing a couple of different returns.
That being said, the search is over! The GHD hair straightener review will tell you why it is worth the investment.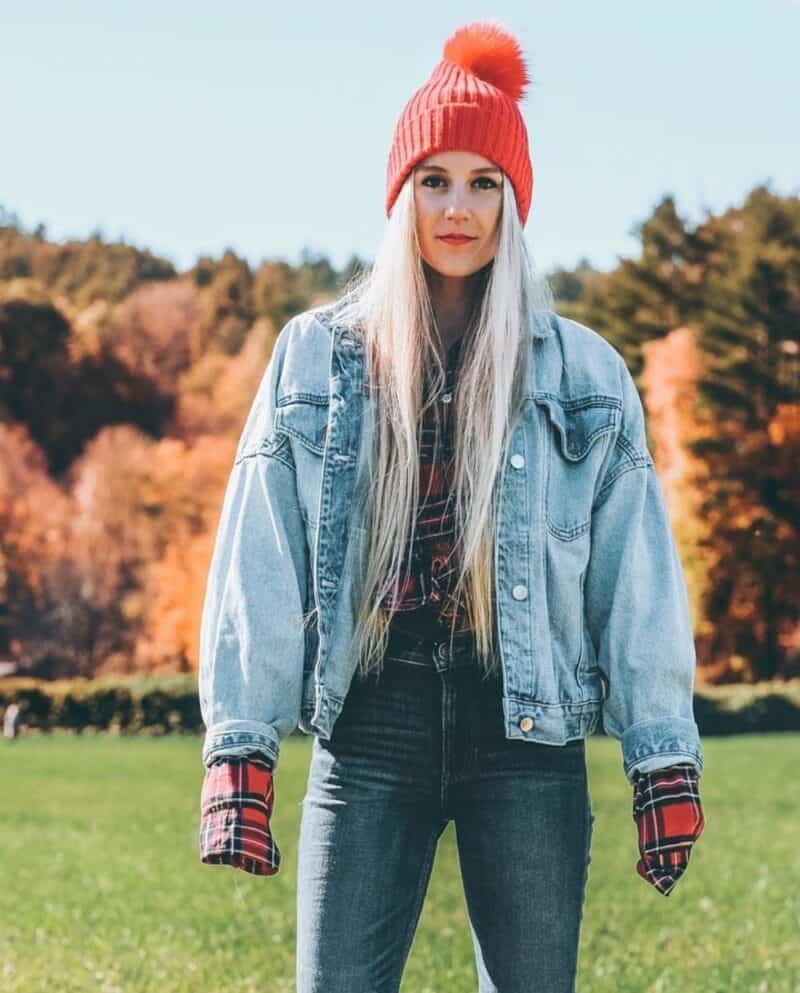 GHD Hair Straightener Review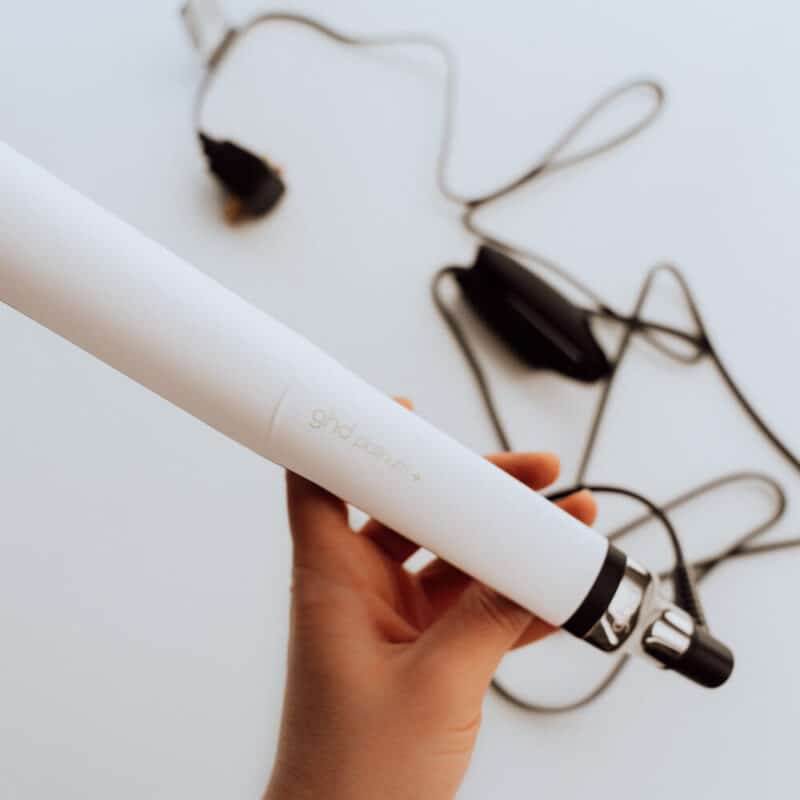 GHD Platinum Flat Iron
Where to Buy
Nordstrom (My first pick – always free shipping & free returns)
Advantages
It works with just one pass through!
Here is my hair after just one pass. It was a fast pass too, I don't have the patience to go as slowly as I should. If I can get away with just one pass then that will save the health of my hair.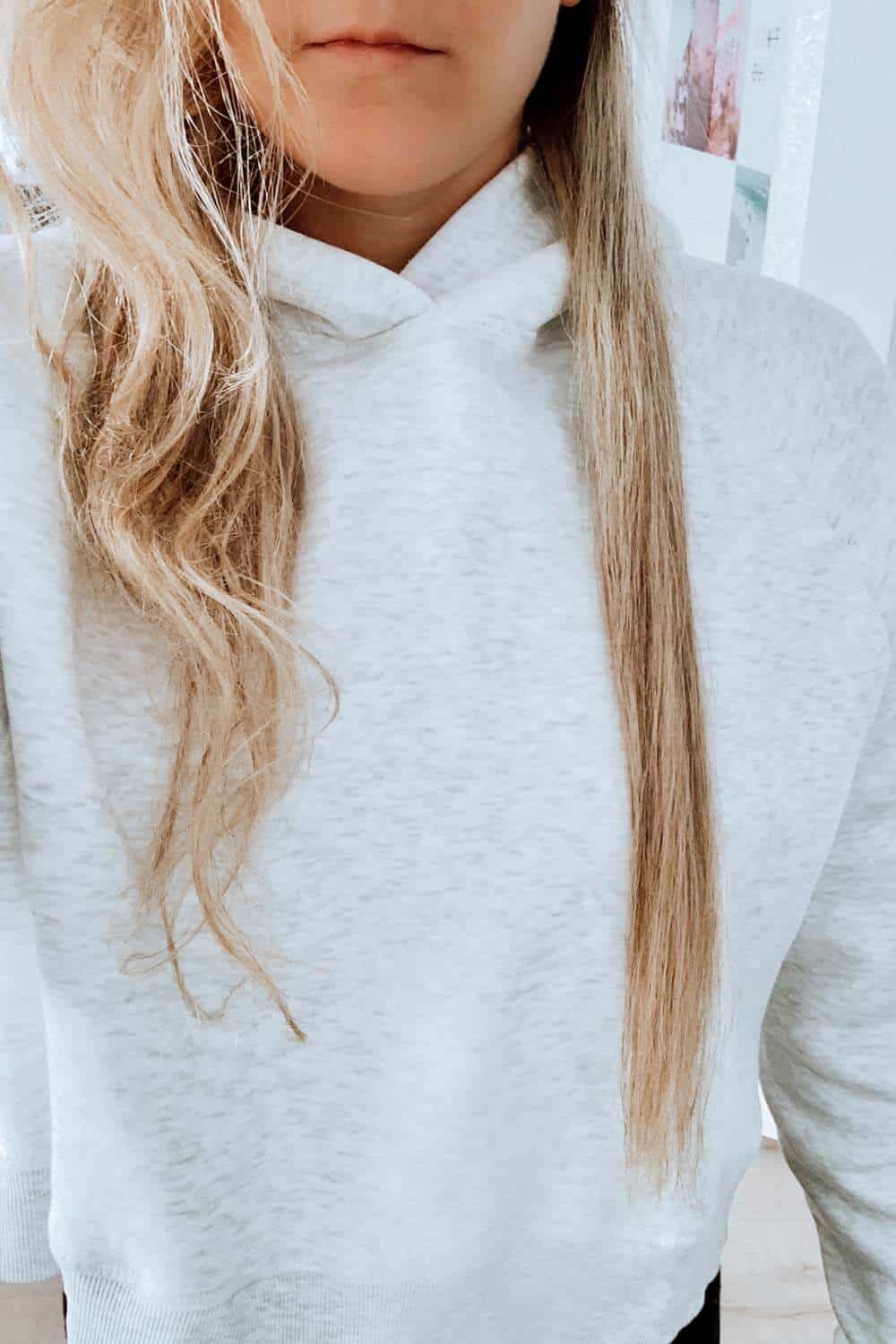 Heat Up Time
It is nearly instantaneous! No longer do you have to wait 10 minutes for your hair straightener to heat up. They say it only takes 20 seconds, but I can tell you mine is ready in 10. Yes, 10 seconds. It is actually kind of insane how quickly it works. I now save so much time not having to wait for a straightener to heat up.
It smoothly glides through your hair. I love it not being pulled and snagged.
Temperature Setting
This may seem like a disadvantage since there isn't a temperature setting, but I actually do think of it as an advantage. It takes away the temptation for my to turn the hair straightener up to the highest possible setting (damaging my hair) even though I don't need to to get results.
GHD claims the optimum styling temperature is 365 degrees and sets the straightener there. They say this temperature is the best for long lasting results, and my experience falls in line completely. Not only does it work fast, but from what I've seen my hair tends to stay straight longer.
Chord Length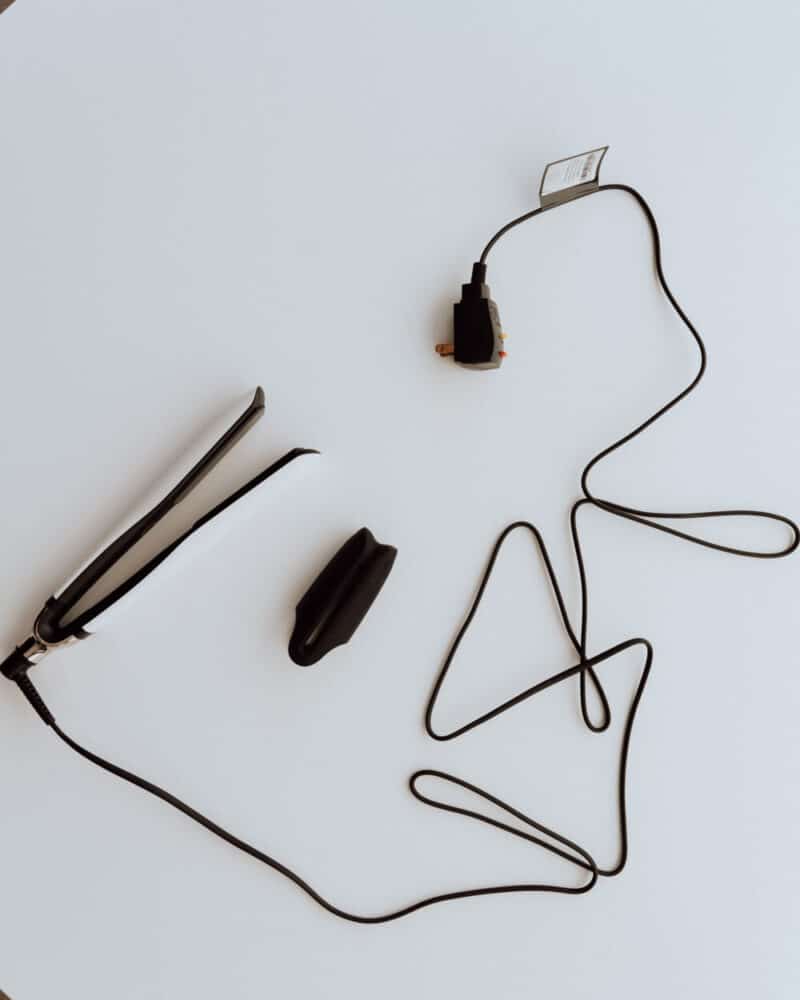 Am I the only one who tends to wander around the bathroom while getting ready? Ever been limited by the length of your chord and set it down in the wrong spot and melted something? Me too. I love that this chord is longer than the average straightener (9ft) chord helping somewhat prevent this.
Round Barrel
The round barrel design makes it easy to add curls to your hair if you want.
Automatic Sleep Mode
This is a genius feature! No more stressing after I have already left the house about whether or not I turned my straightener off. This GHD straightener will automatically go switch to off after 30 minutes of non-use, for peace of mind
Rubber Cool Down Glove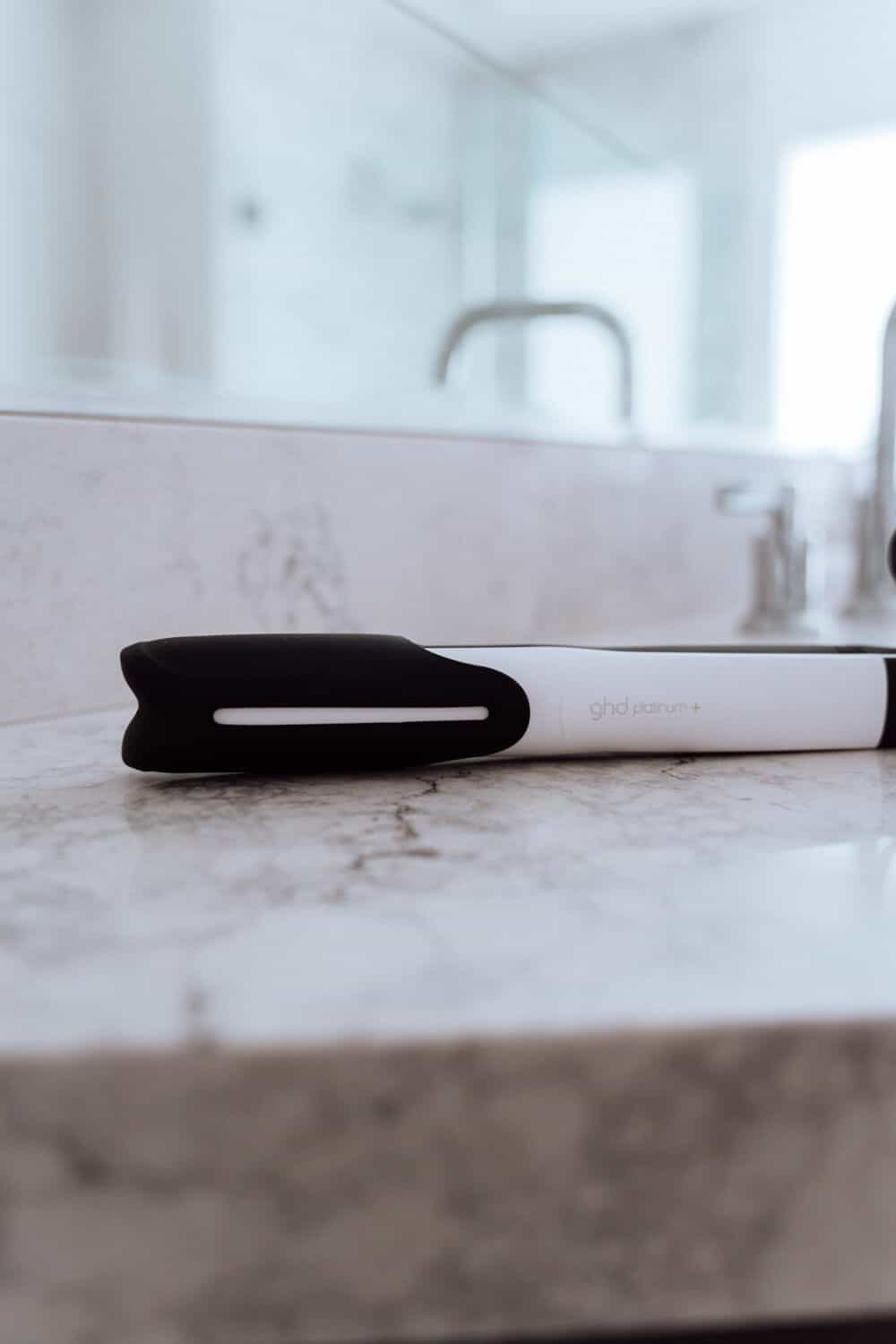 Speaking of inadvertently melting things, the straightener comes with its own rubber glove to handle a cool down. You no longer have to burn your bathroom counter. I love it.
Disadvantages
Price, Price, Price!
Are all of those small advantages worth the cost of $250? Historically I always felt that I could get a good straightener if I was willing to go to about $100. At more than twice the cost it is a bit of a pain, but given the time I save on getting ready with the near instantly ready straightener it made sense for me to invest.
Warranty
It comes with a solid warranty of 3 years. I would prefer lifetime, but who am I to complain about getting 36 months.
Conclusion
Everyone with curly or frizzy hair knows that having a good straightener makes a huge difference. The GHD Hair Straightener saves me so much time while getting ready, ultimately helps my hair last longer, and is easy to use. With a straightener being such an important part of my hair routine I think it is worth the cost.