Are you wondering how to get rid of hair bumps? Fur Oil might be just what you are looking for. Keep reading to find out if this 100% all natural body oil can remove any unwanted hair bumps.
Fur Oil Review: What is it?
Yes, Fur Oil is kind of a funny name. It is not your standard face oil, not your standard body oil, but one that is specifically targeted to soften your hair, and skin around your hair. You would be amazed at how many people don't get the name, your fur = your body hair.
So what does it do/different from standard body or face oils?
What's different about this compared to your standard body oil? What makes it one of the best oils for hair? It specifically softens body hair or the skin that it was recently shaved, tweezed, waxed, or lasered from. Another huge benefit of this is that it helps eliminate ingrown hairs. The only type of people this doesn't appeal to are people that have never had ingrown hairs Ingrown hairs = painful irritation.
Is Fur Oil 100% natural?
Yes, it is.
Basically manufacturers claim this product is 100% natural, and it is gynaecologically tested. What this means is that it has been tested in sensitive areas, and not just or more standard areas like your face and legs. I think the product being designed around sensitive areas helps make it one of the best oils for hair and surrounding skin.
What is Fur Oil made of?
Vitis Vinifera (Grape) Seed Oil, Simmondsia Chinensis (Jojoba) Seed Oil, Citrus Medica Limonum (Lemon) Peel Oil, Mentha Piperita (Peppermint) Oil, Cymbopogon Schoenanthus (Lemongrass) Oil, Melaleuca Alternifolia (Tea Tree) Leaf Oil, Lavandula Angustifolia (Lavender) Oil, Salvia Sclarea (Clary Sage) Oil, Cinnamomum Camphora (Camphor) Bark Oil, D-Limonene.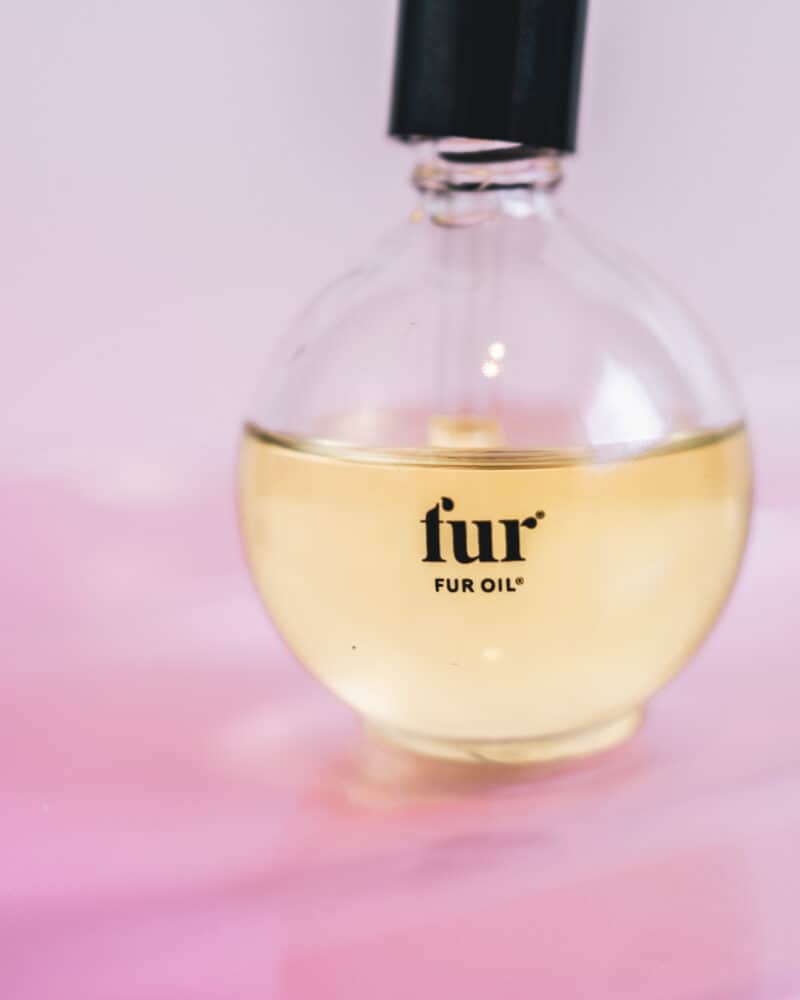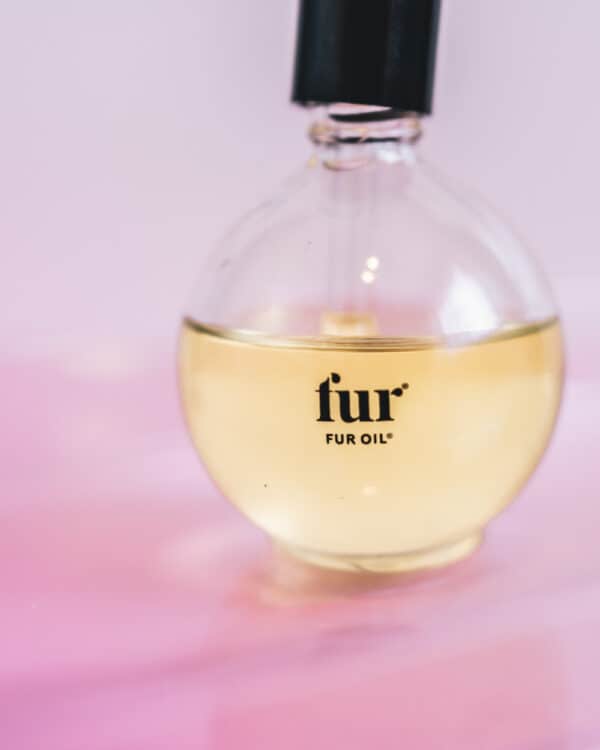 How does it work?
Okay, so I'm not a scientist, but my understanding is that the natural ingredients help calm the skin in easily irritated spots of your body.
How I was first introduced to Fur Oil
I got converted to this product quickly. I first received it through Beautyfix Box from Dermstore. If you don't know what Beautyfix is, it is a service where I pay a little bit for samples of different beauty products each month. Fur Oil was one of the products that came in my sample box. I ended up throwing it in a suitcase on a trip to Asia because I needed an oil in a small enough quantity to get through airport security (I never check bags). I was halfway through the trip and on a crappy internet connection in Laos when I was so converted that I ordered the full product so it would be waiting when I got back home.
First Impression:
My first thought when beginning my Fur Oil review was that it smells way too good to be a natural product. The scent is kind of like tea tree oil, but not too strong or overpowering, just right.
So many natural products smell like barf (just ask my husband, there are other oils that will make him refuse to kiss me). Many natural products actually feel more harsh on my skin, and some even give me worse reactions than the "harmful chemical filled" products. Add on top of that that many natural products are 30% more expensive and don't actually work, so it's even riskier experimenting with new natural products.
Benefits I've seen using the product
Where I've seen the biggest difference is on the softening of my hair. After just a few days it felt significantly softer. Another huge benefit was when applied directly to my scalp, it was immediately soothing.
I'm not one that gets a lot of ingrown hairs to begin with, so I can't say I've seen an improvement there, but I can say that it helps calm shaved skin, and softens the shaved areas.
How to get rid of hair bumps
I routinely use Fur Oil twice a day. Typically in the morning and at again at night. I use it on my hair to soften it. I've found that this is absolutely the best way to get rid of hair bumps. I also use it as a body oil and face oil! Basically I use it everywhere. It is my favorite "all purpose" oil.
Shop Related Fur Products

Drawbacks
Legitimately the only drawback is the price. Fur Oil is a little bit more expensive than I normally like to pay, but with the benefits coming so quick I highly recommend experimenting with it. I can honestly say that it is one of the best oils for hair that I've ever used.
Related products: Fur Bath Drops