Modern Master Bathroom Design Ideas for Your Dream Home
Whether you are looking for rustic master bathroom ideas, master bathroom ideas on a budget, or just want to scroll through Pinterest to find the perfect master bath to complete your dream home. These photos will provide you with some inspiration for your home.
Make sure to pin these to your master bathroom ideas Pinterest boards for later reference!
Enjoy!
White Marble Bathroom Design
[columns_row width="half"]
[column]
This post may contain affiliate links, which means I'll receive a commission if you purchase through my link, at no extra cost to you.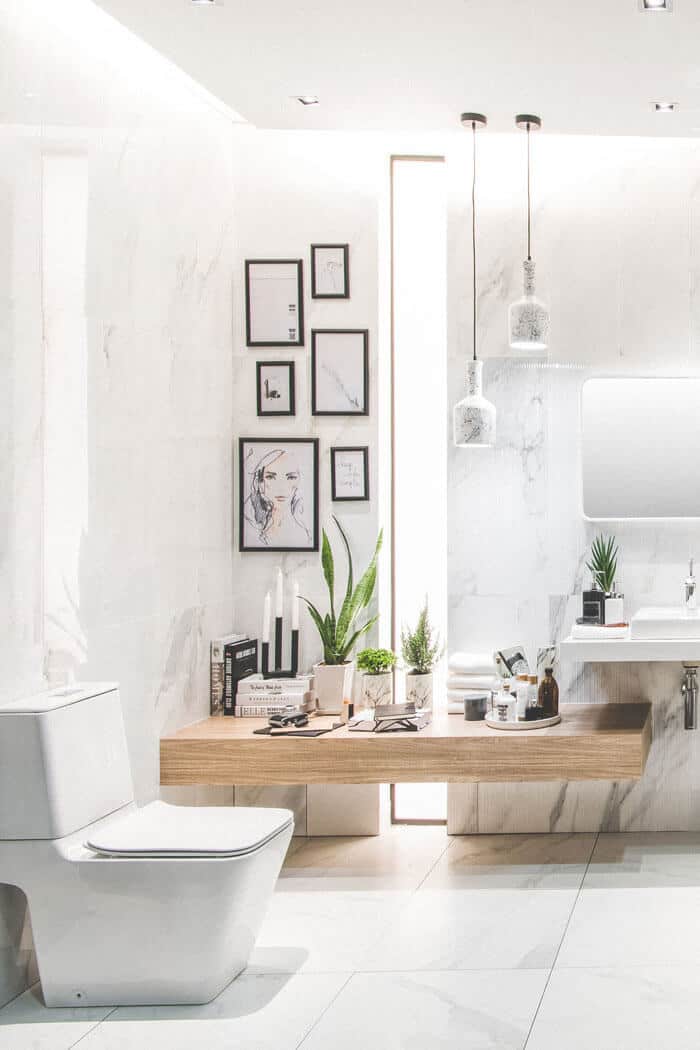 [/column]
[column]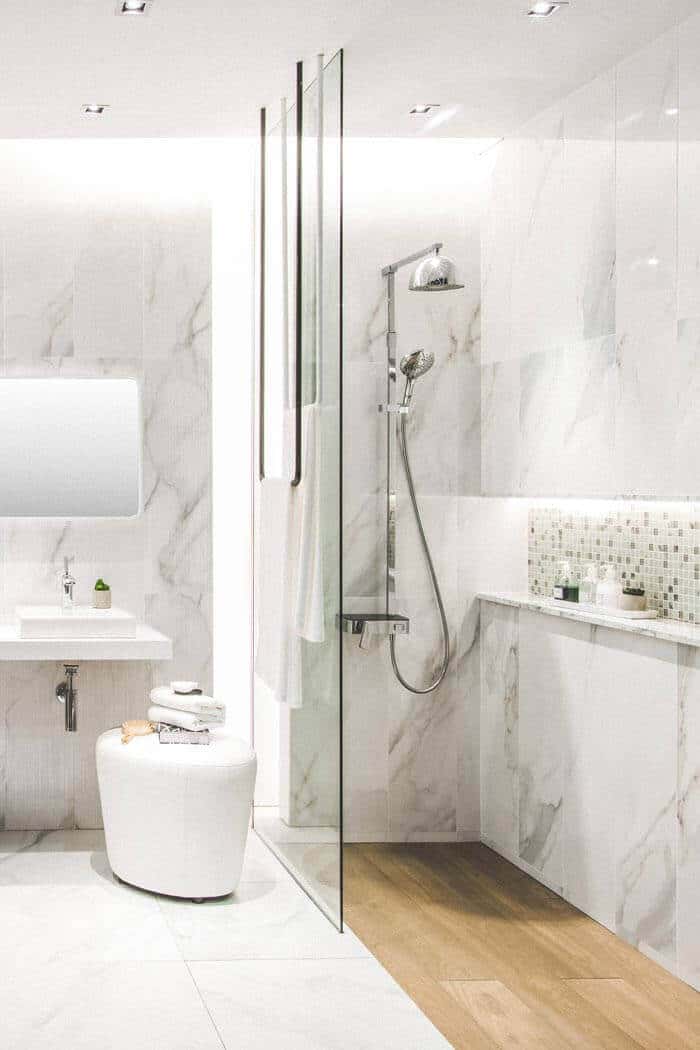 [/column]
[/columns_row]
Adding floor to ceiling tile in your bathroom and shower is a great way to make a small and outdated bathroom look incredible!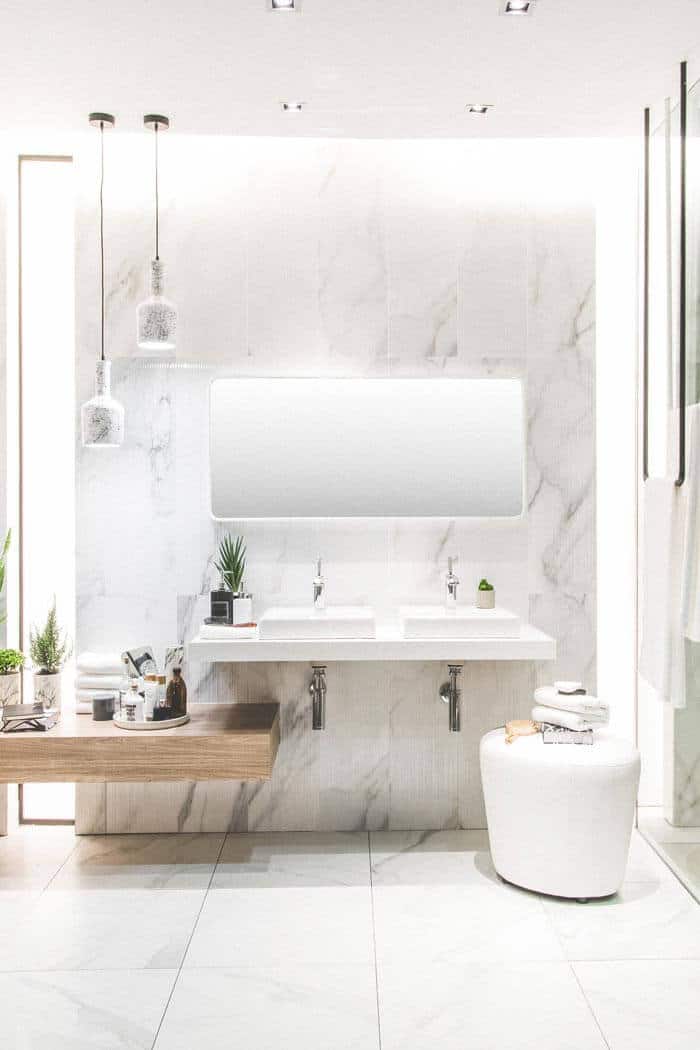 Contemporary Style Bathroom with a city view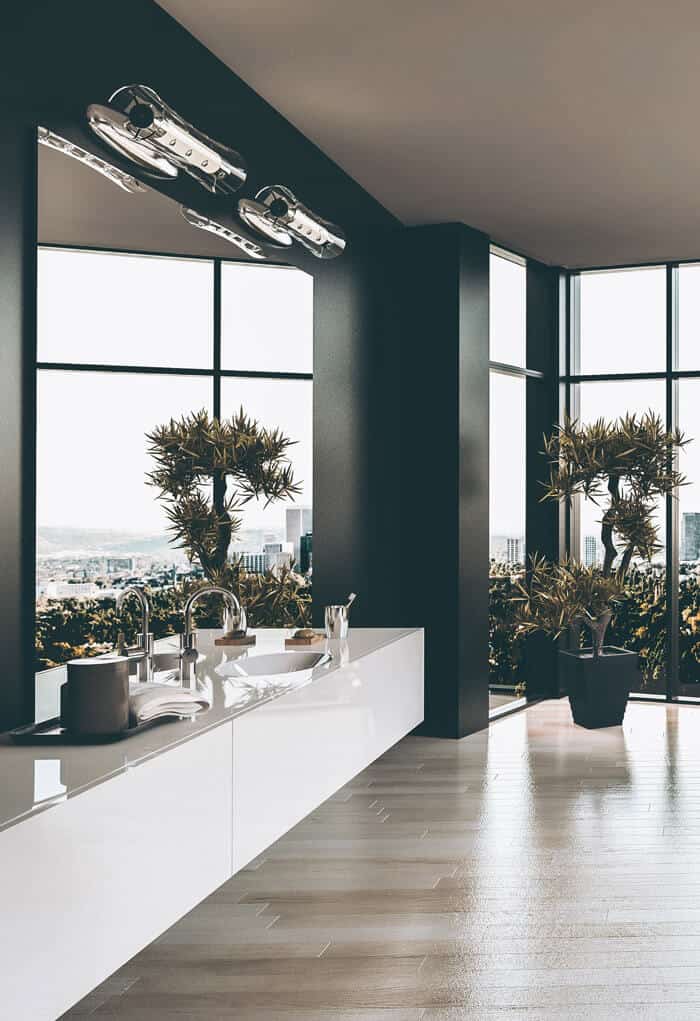 Contemporary Bathroom Design with a Freestanding Tub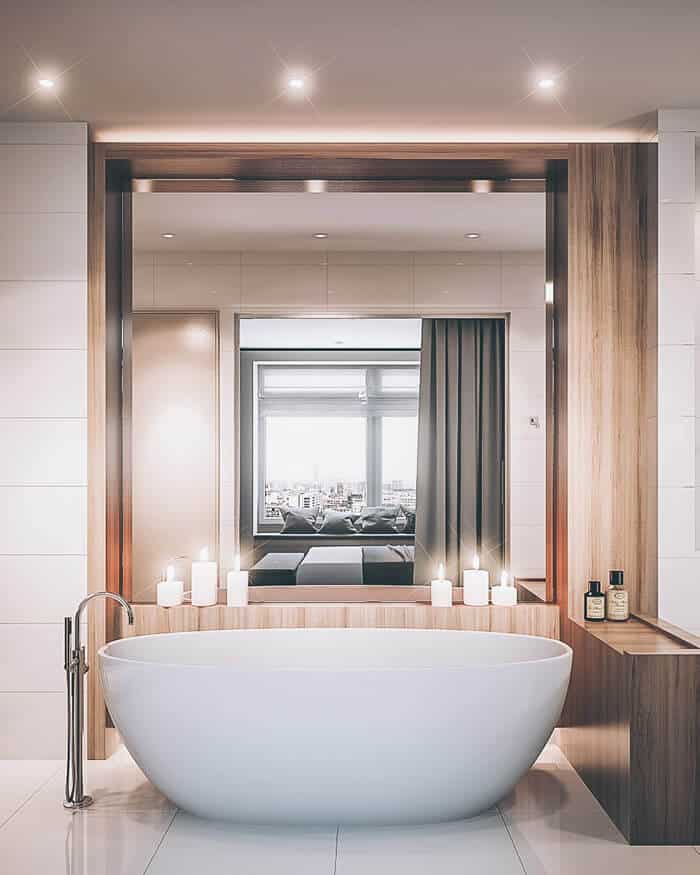 Free Standing Soaker Tubs are all the rage right now. In a home like this it is easy to see why this free standing tub has become so popular in recent years.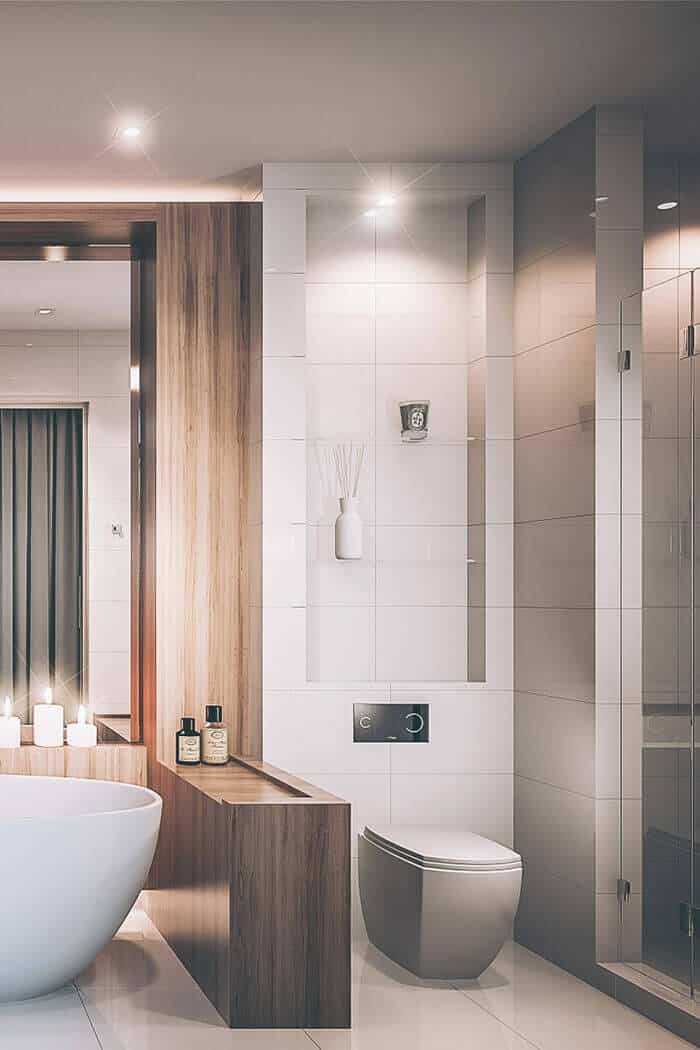 This has to be the fanciest toilet I have ever seen. It is perfect it is almost "unusable". Haha.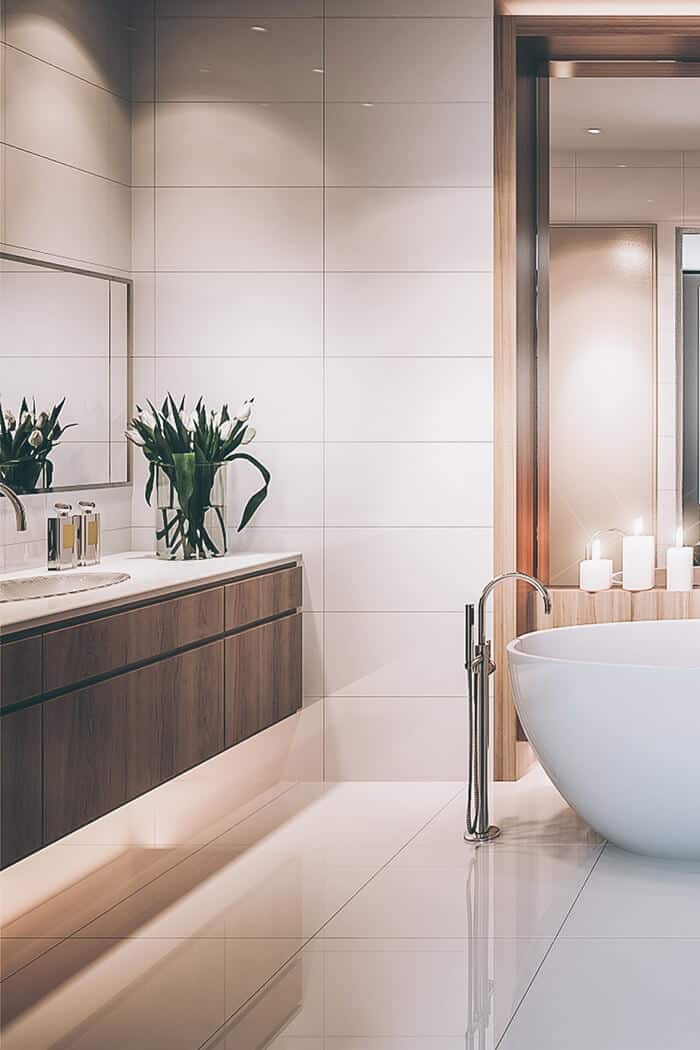 Love these floating cabinets with the lights underneath. If you are building a new home they can sometimes offer this as a feature. But if not you can go on amazon and get lights just like this for really cheap! You can put them under your kitchen cabinets and it will make them look a lot fancier.
Free Standing Soaker Tub (With mandatory view)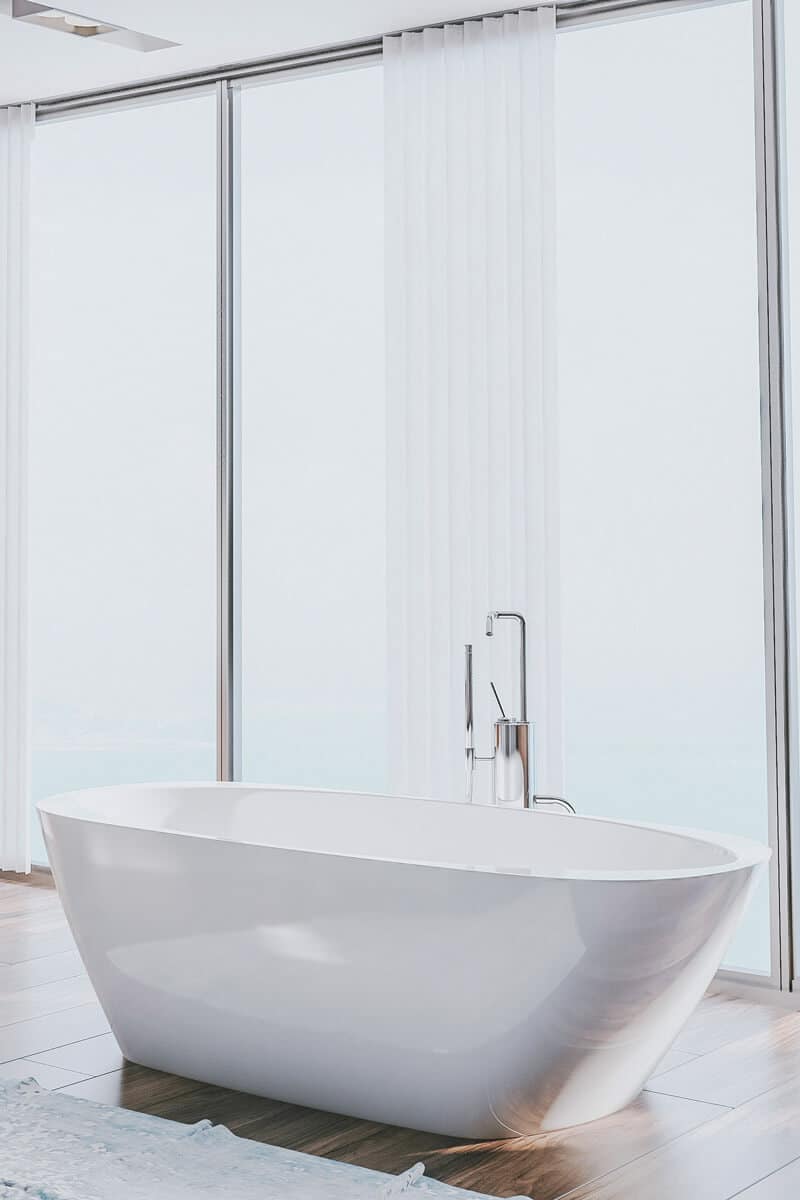 Like I mentioned earlier freestanding soaker tubs are super trendy right now. Some may go out of style faster than others, but oceanside views form your bathtub will never go out of style.
Pendant Lighting Feature

Design tip – I love pendant lighting in the bathroom because it will enable you to extent your bathroom mirror to the ceiling. Doing this will make even the smallest bathroom feel huge.
Scandinavian Bathroom Design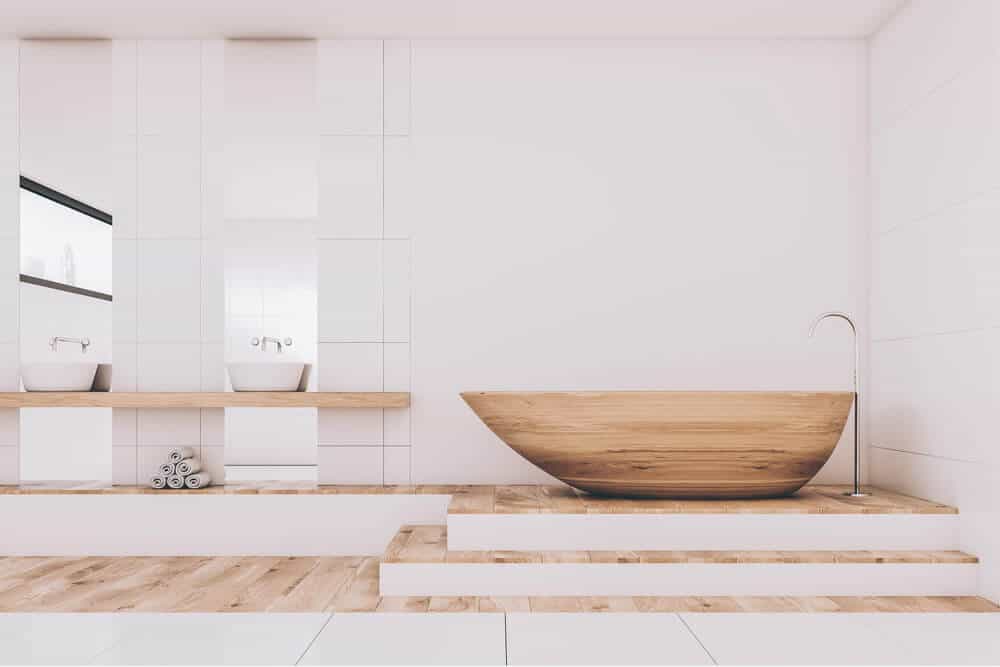 Scandinavian Design Bathroom Vanities & Sinks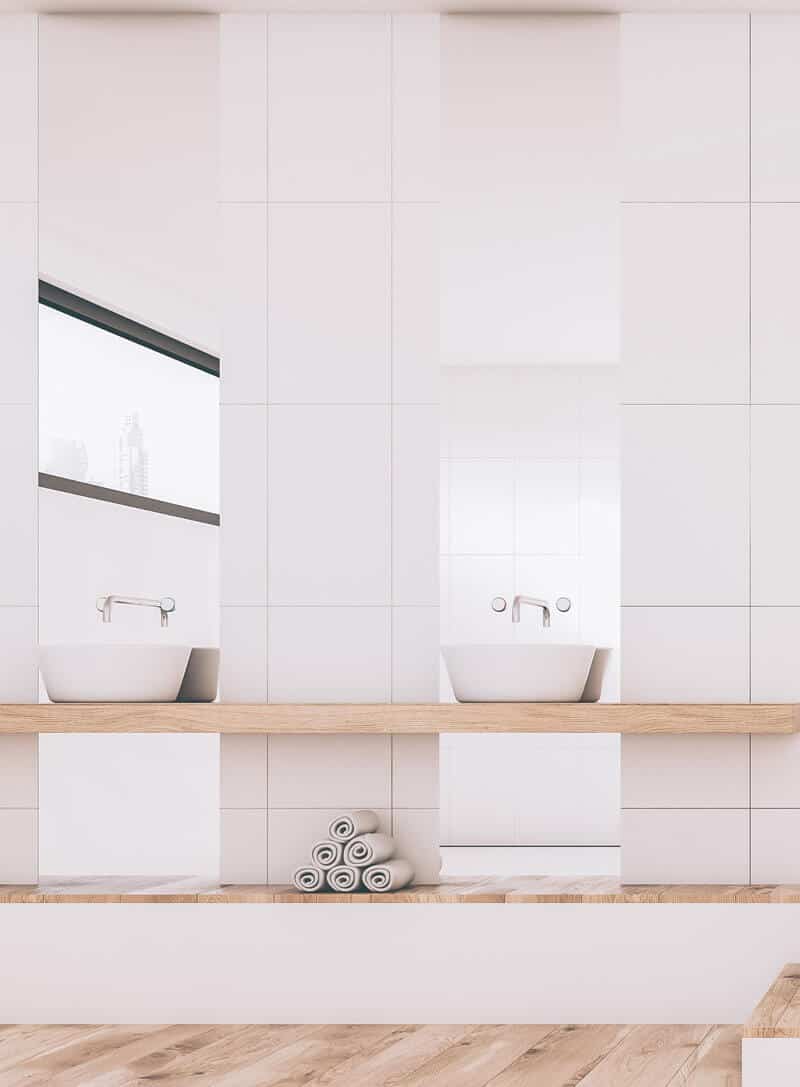 I don't think I have ever had a bathroom this clean. I love the floor to ceiling bathroom mirrors here!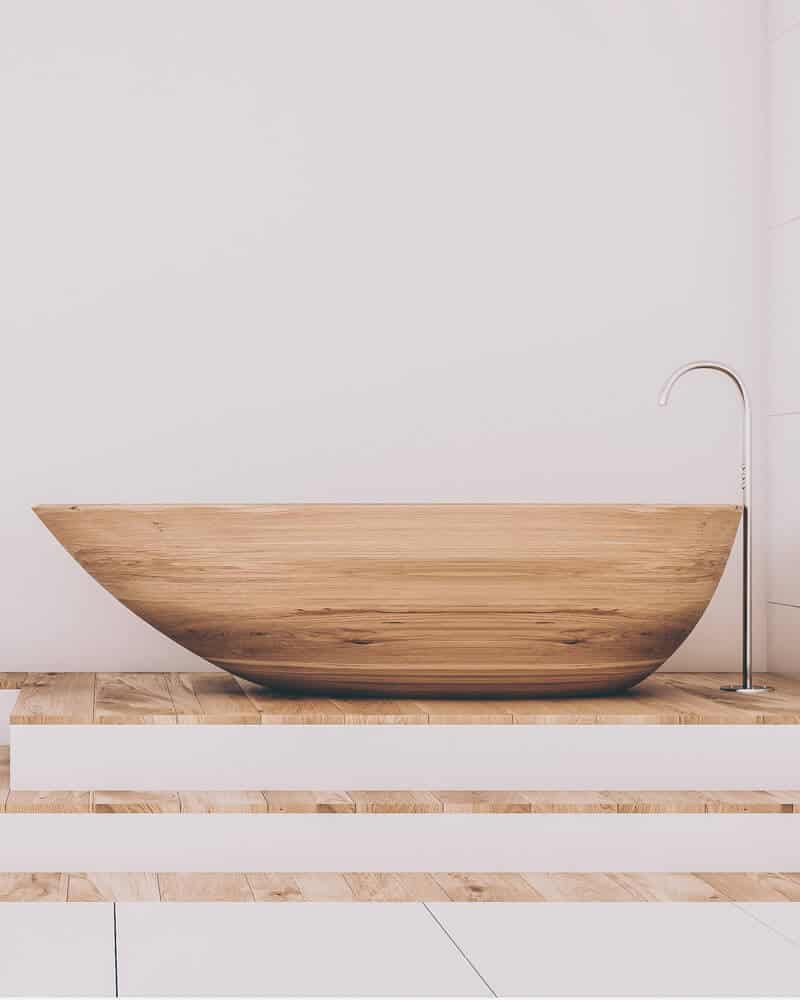 I didn't know I needed a grand entrance to get to my bathtub until I saw this.
What is your favorite bathroom design? Stay tuned for before and after photos of our home renovation!