These Frankincense oil uses will blow your minds!
Why you Need to Start Putting Frankincense Oil to Use ASAP
What Is Frankincense?
Frankincense is a fragrant resin (think sticky, hard, and clear liquid) that comes from the Boswellia tree.
Imported from Africa, India, Pakistan, and the Middle East this healing essential oil has been used for over 6,000 years across the World. Once used for embalming, as a healing ointment, and spiritual rituals this seemingly magic oil is now more commonly implemented in perfumes and skincare.
This post may contain affiliate links, which means I'll receive a commission if you purchase through my link, at no extra cost to you.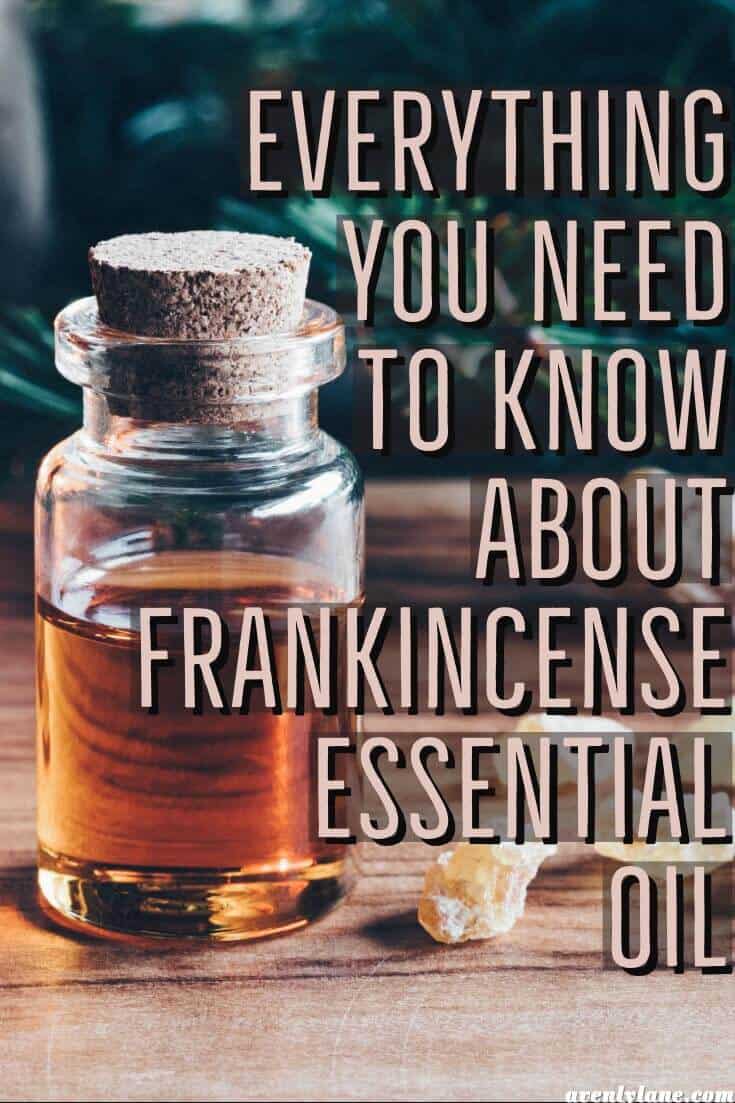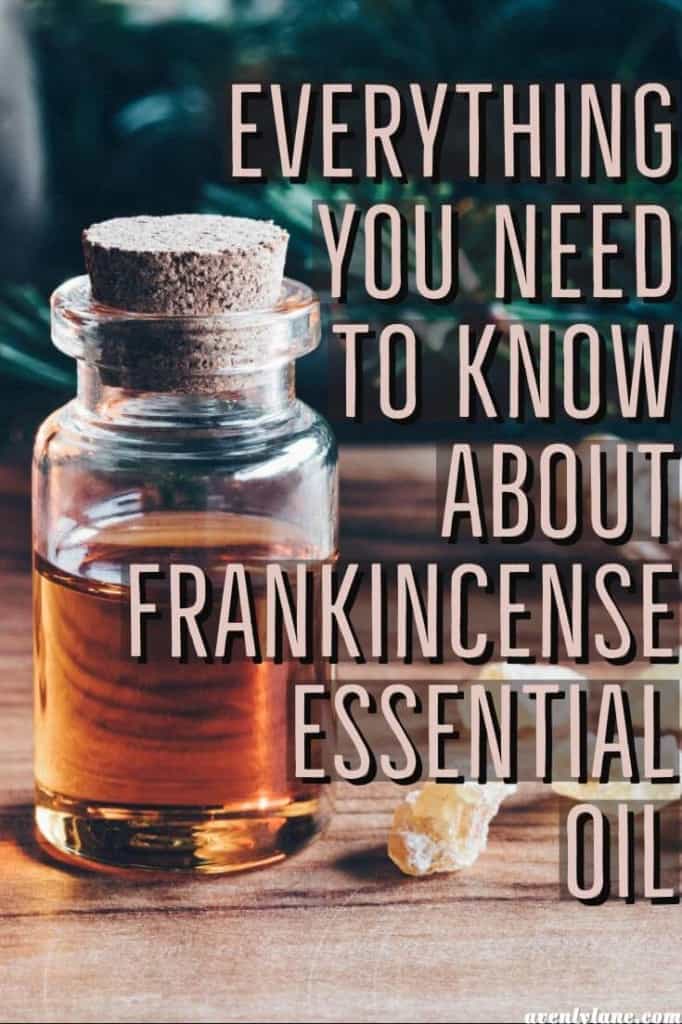 Frankincense and Myrrh
These multi-centuries old best buddies have been teamed up for good reason. Myrrh is also a resin from the Commiphora tree of Africa and the Middle East, originally put to work in ancient medical practices and in religious ceremonies. Now you can find this oil in a wide variety of popular cosmetics.
Although more studies need to be made – there is a possible link to both Frankincense and Myrrh having cancer fighting abilities.
Best Frankincense Oil Uses & Benefits
decrease inflammation aide in deeper sleep-to help relieve pain-as aromatherapy
reduce anxiety and stress-anti-aging-during meditation and yoga-clear nasal passages-decrease the appearance of scars
calm anxiety (It has helped decrease my anxiety so much)
helps improve your sleep
How to Use Frankincense Oil
Did you know one of the best Frankincense oil uses is for your skin?
To get all these incredible benefits, I recommend using frankincense essential oil as a topical: as in a lotion – DIY or store bought, balm, and in roll-on form.
If you're too skin is too sensitive to apply fragrance, use essential oils in any diffuser. I have 4 essential oil diffusers and this one is by far my favorite, and this one is tempting me to buy a 5th! So amazing, I love that it is an essential oil diffuser and a speaker.
How to use Frankincense oil for skin: DIY Recipe
DIY Recipe: Give this EASY whipped balm recipe a go…
Cut 2oz shea butter to mixing bowl
Add 1oz coconut and almond oils (carrier oils are needed to dilute essential oils, making them safe to apply to skin)
Add 10 drops of your favorite frankincense essential oil
Use hand or stand mixer to blend until into a whipped cream texture
Spoon into essential oil safe container
Done!
How to use:
Use all over body as desired. Keep in a cool area. (Always make sure to test a small portion to make sure it's suitable for your skin type. If problem occurs, stop immediately and consult your physician.)
Where To Buy Frankincense Oil
In my search for the best essential oil brands to purchase I discovered two important things to consider: purity and organic sourcing. But why are these things so important?
What is the difference between pure Frankincense Oil and organic Frankincense Oil?
"Pure" frankincense oil means it contains no synthetic chemicals.
"Organic" frankincense oil means it was made without being modified genetically. Look for 100% organic on the label. I do my best to use as little fillers on my reactive skin as possible. So the purer more organic a product can be – the better.
Best Pure Frankincense Oils
Frankincense and Myrrh – Plant Therapy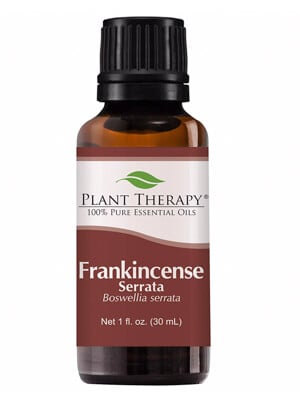 Plant Therapy's essential oils are one of my favorite brands. No matter how many others I try, I always find myself going back to them. Add a couple drops to your lotion mixture and feel stress melt away. Check prices on amazon.
Now Foods Essential Oils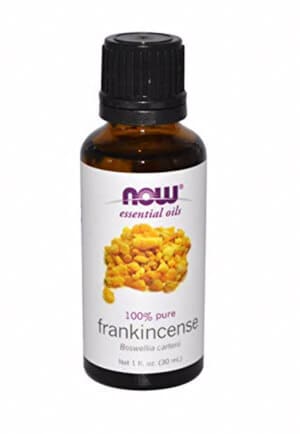 Now Foods is so readily available you can find this brand online and at your local health food store, like Whole Foods. I call that a convenience win. Check prices on amazon.
Aura Casia is an affordable choice for your essential oil diffuser. Namaste.
Frankincense and Myrrh – Eden's Garden
Eden's Gardens has tried and true version of frankincense oil with amazing reviews across Amazon. Frankincense and Myrrh are beautifully mixed together in this blend. Check prices on Amazon.
doTERRA – Frankincense Essential Oil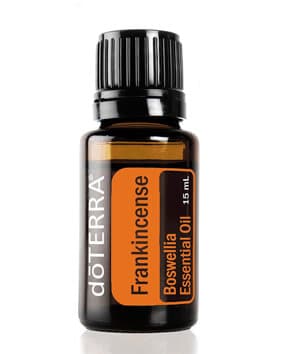 DoTerra may be a higher in price for a roll-on but with good reason, it's quality is greatly sought after. Check prices on Amazon.
If you don't want the roll on here is a link to the regular oil.

Sleep Aromatherapy Roll-On Oil (Frankincense Essential Oil Blend)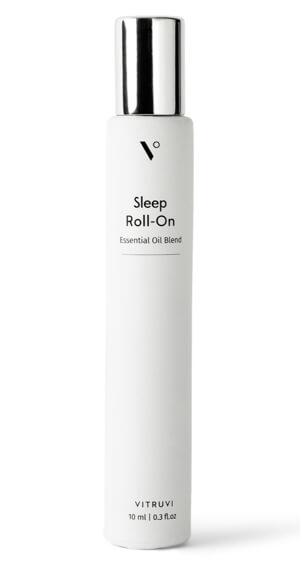 Vitruvi has created another fabulous roll-on that will make you smell like dream, and give you pleasant ones also.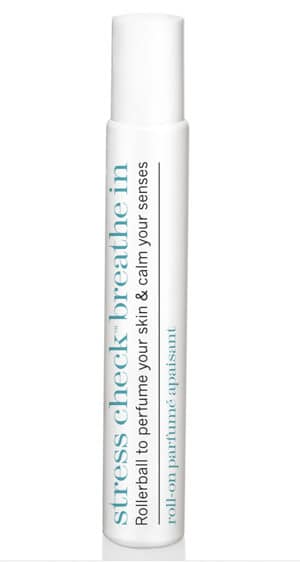 True to its name, ThisWorks is my favorite roll-on version of frankincense essential oil try it, and sleep like a mummy.