This post may contain affiliate links, which means I'll receive a commission if you purchase through my link, at no extra cost to you.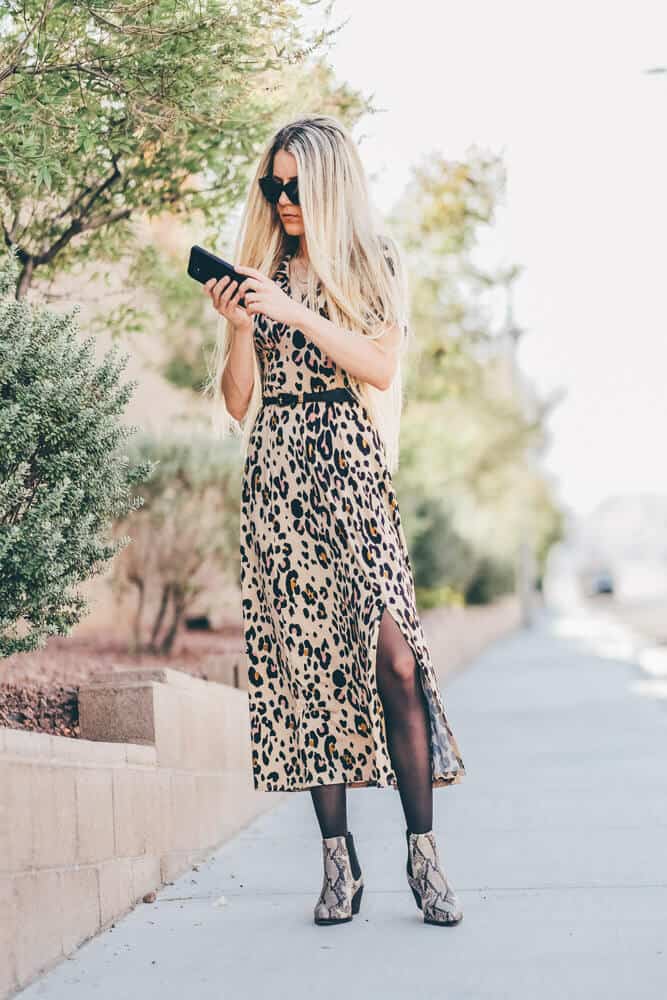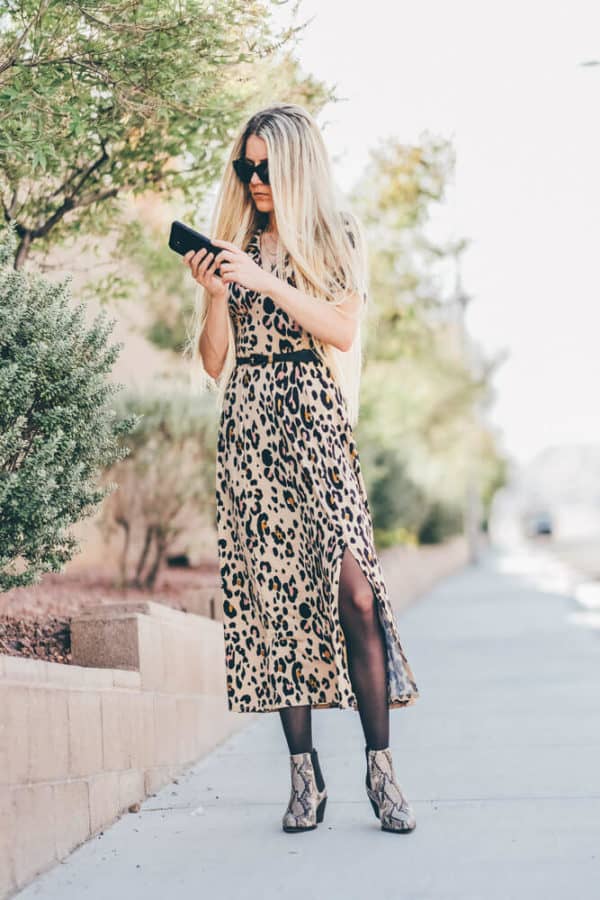 Fall Must Haves – Leopard print dress and snake print booties
When it comes to fall outfits and fall trends I'm typically all over it. I always look forward to trying out the new trends each season.
I never planned on mixing a leopard print dress (aka – the perfect fall dress) and snake print booties, but I had a good feeling about it, and it ended up working out.
I bought these snake print booties on asos.com (of course, it feels like 70% of my wardrobe comes from there).
They were on sale and sold out super quick, but here is the link to some of the newest snake print shoes at ASOS.
Note – These snake print booties are my favorite! They are a little pricier, but I am hoping they go on sale soon.
This leopard print dress is one of my favorites dresses for fall. It is also from ASOS and is almost sold out! Their stuff goes fast! It is so comfortable, flattering, and one of the best dresses for travel. I love that you can dress it up with heels and tights, or down with tennis shoes while still looking cute.
Speaking of tights, I bought these at Target and they already have a hole in them. I am horrible with tights; literally every single pair I own has holes.
Do you guys have any tips or tights that don't tear so easily?
Apparently I am pretty rough on my stuff…at least that's what my husband tells me.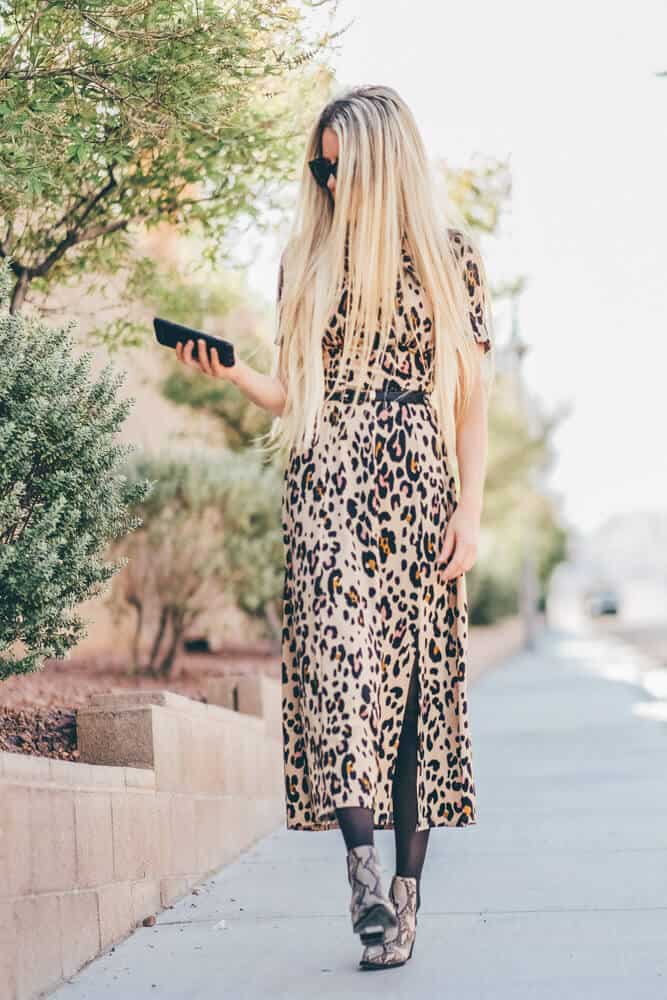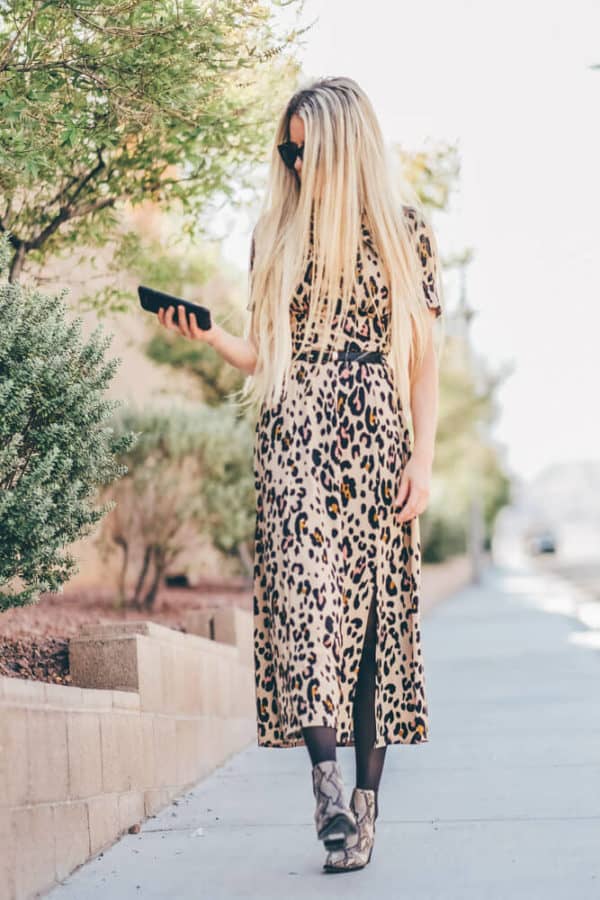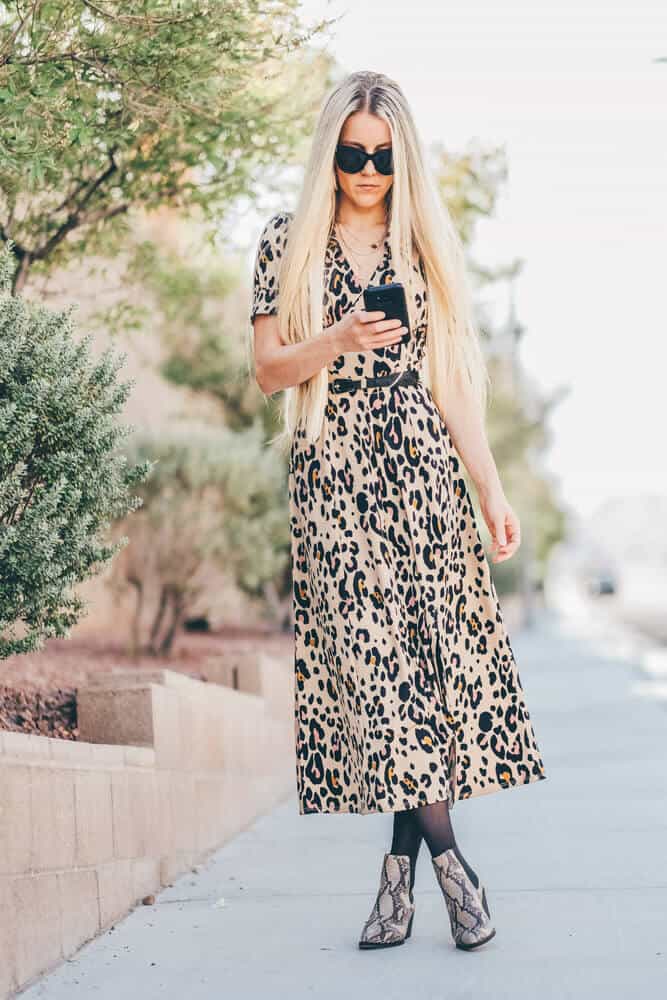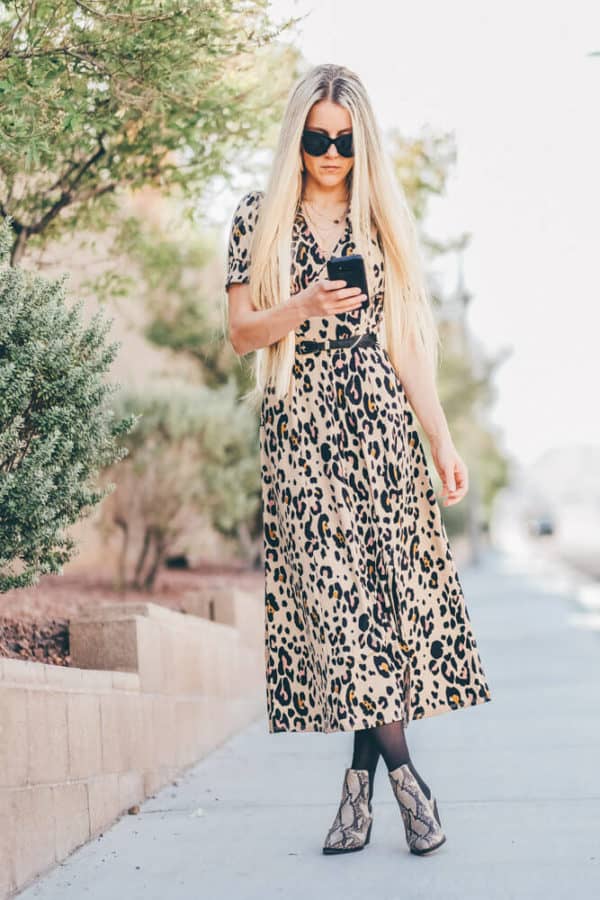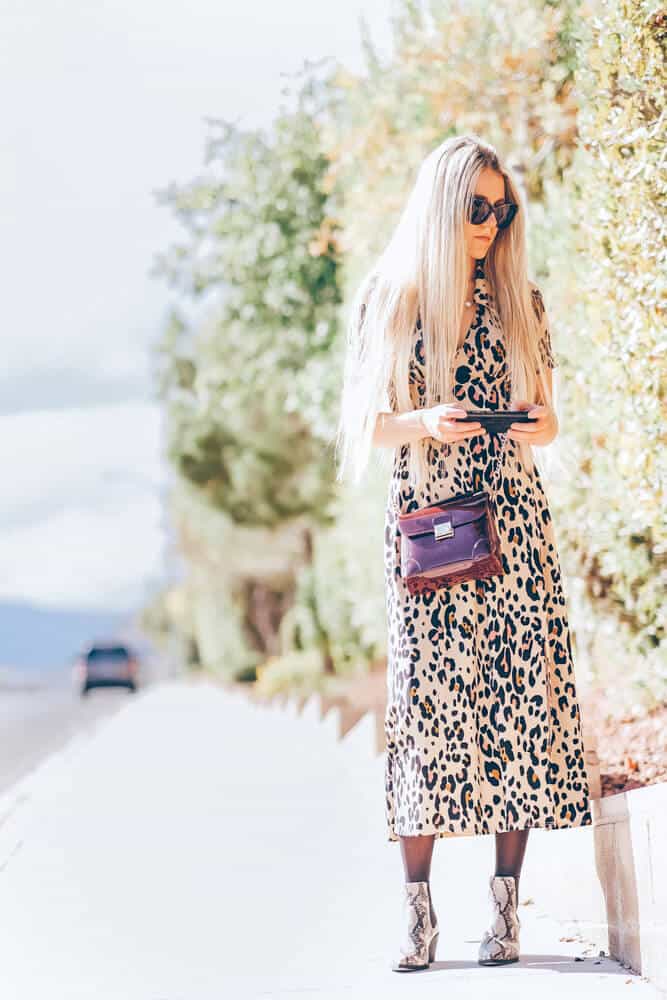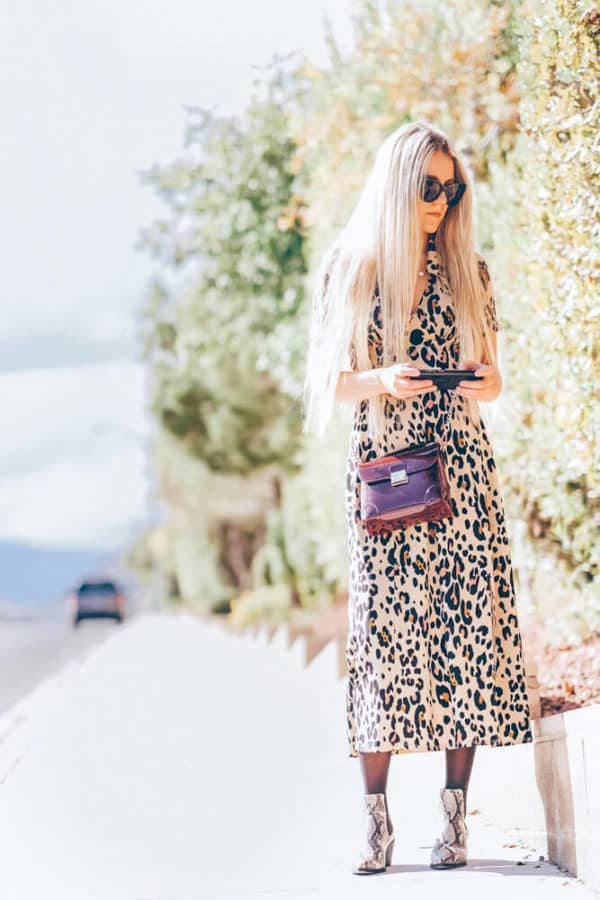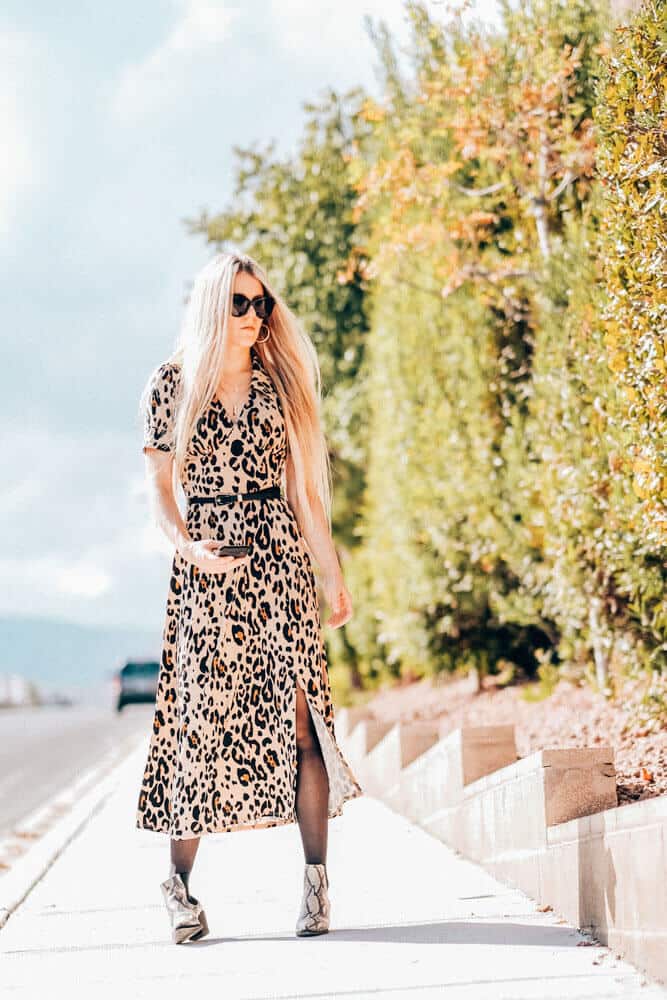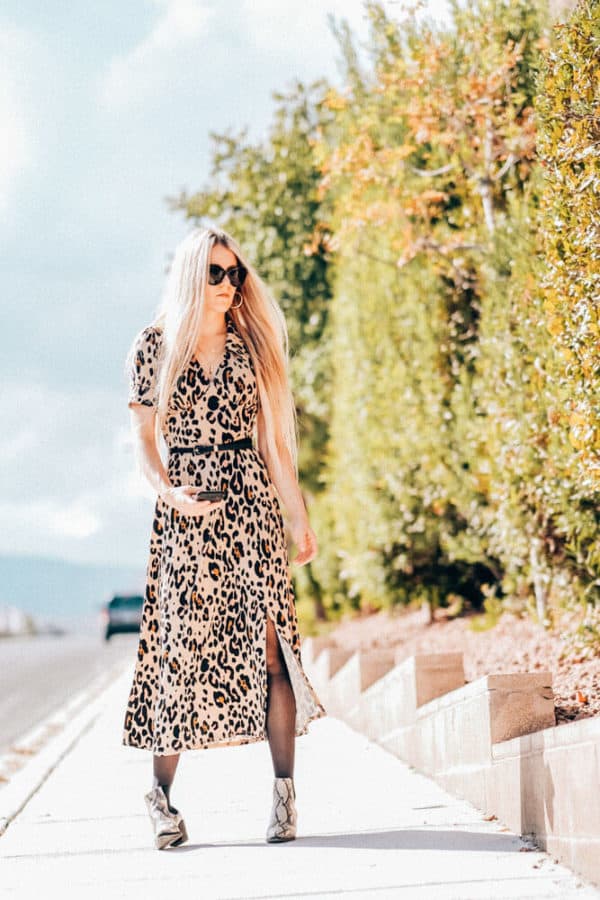 What is your favorite fall trend?