This post may contain affiliate links, which means I'll receive a commission if you purchase through my link, at no extra cost to you.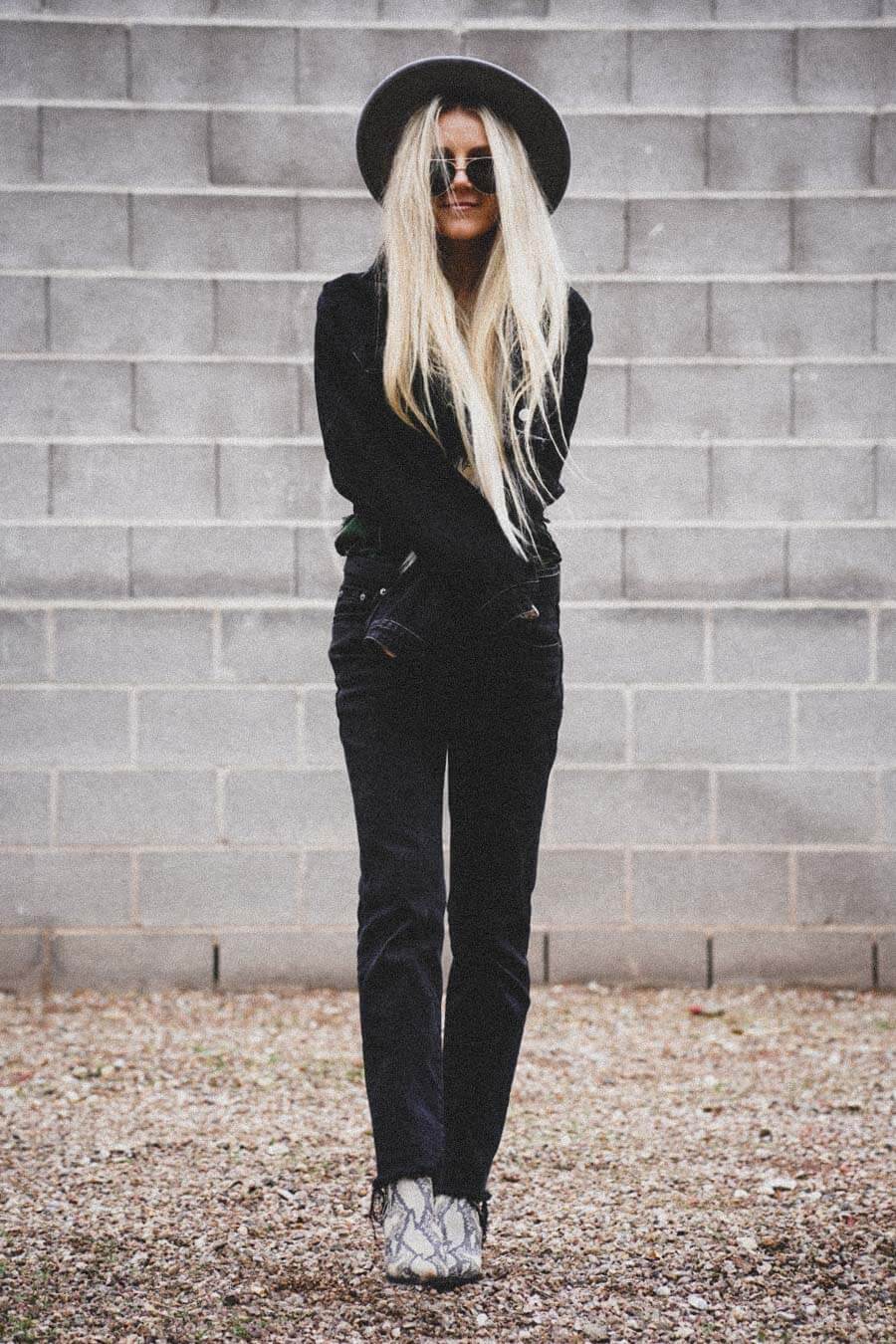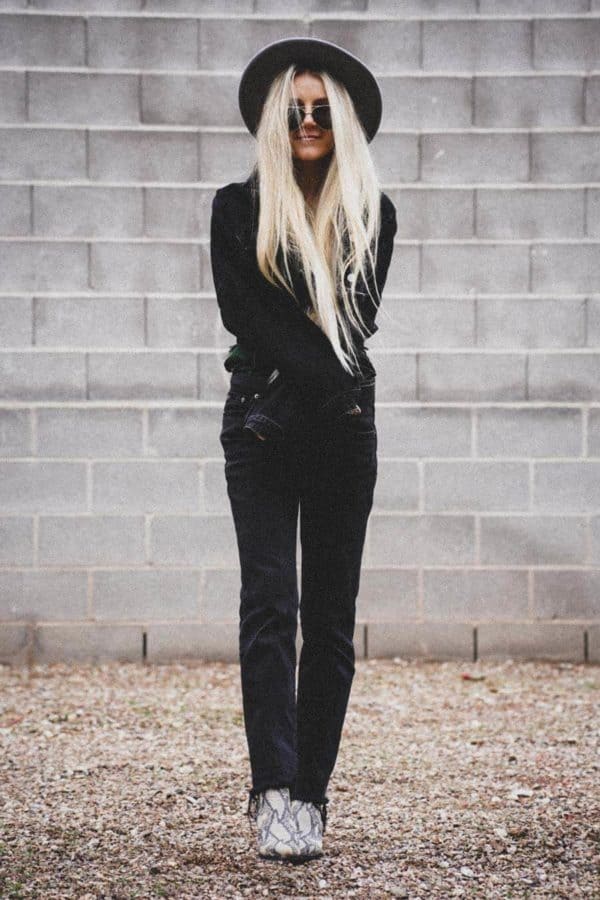 Shop the look –
Black Belt – ASOS (my favorite belt, I wear it with everything)
Black Aviator Sunglasses – (sold out, so I linked similar pair – I also love these, and these for cheaper options)
Brown Fedora seen here.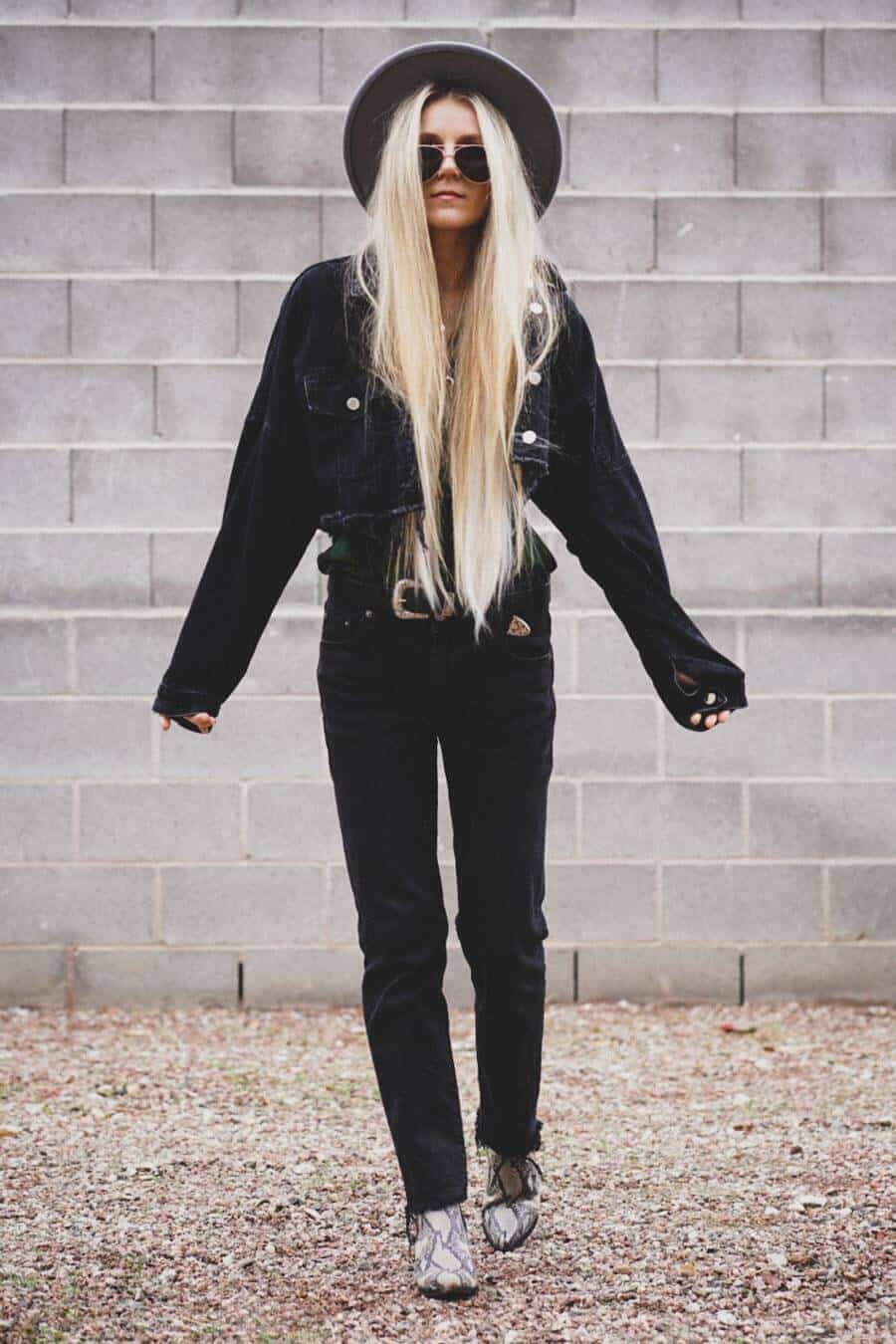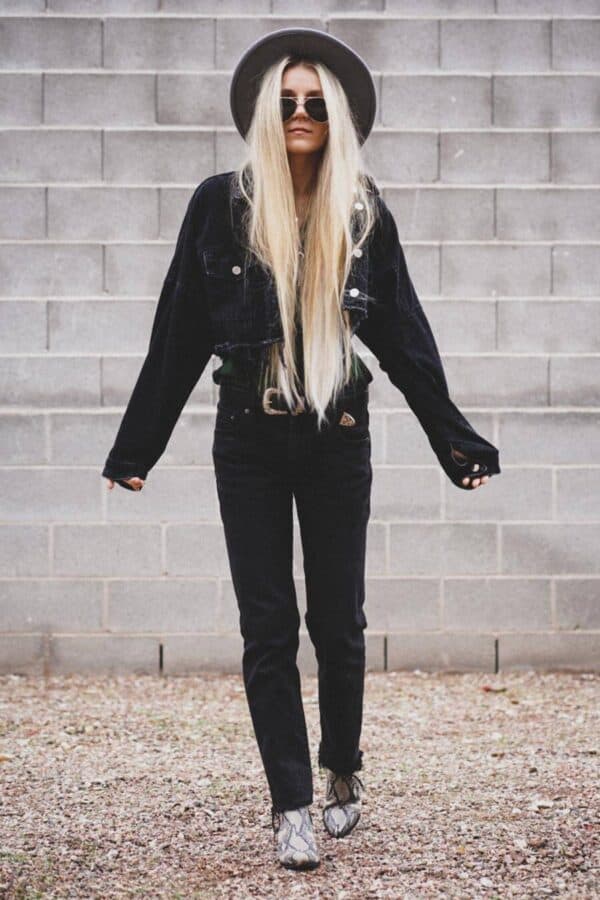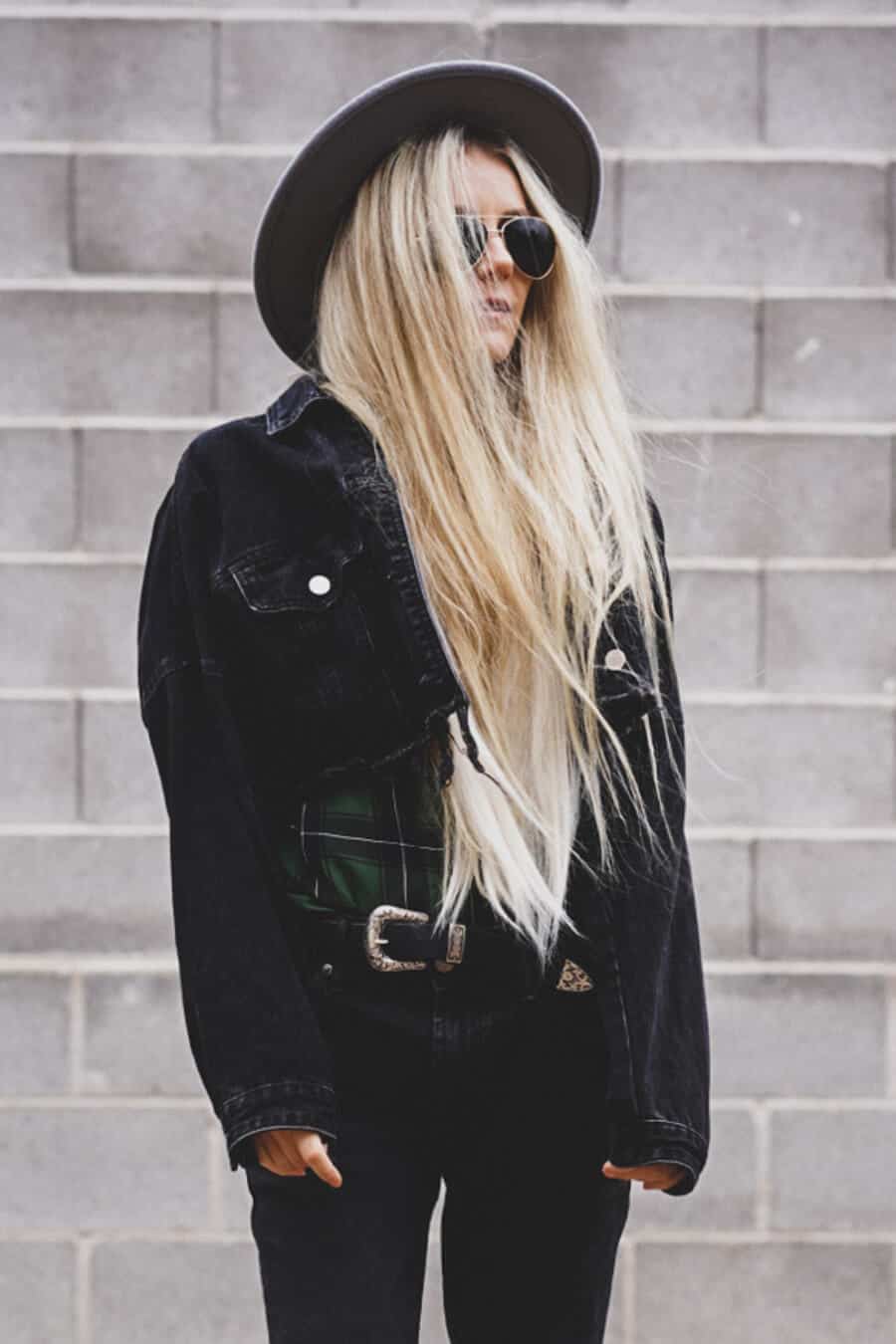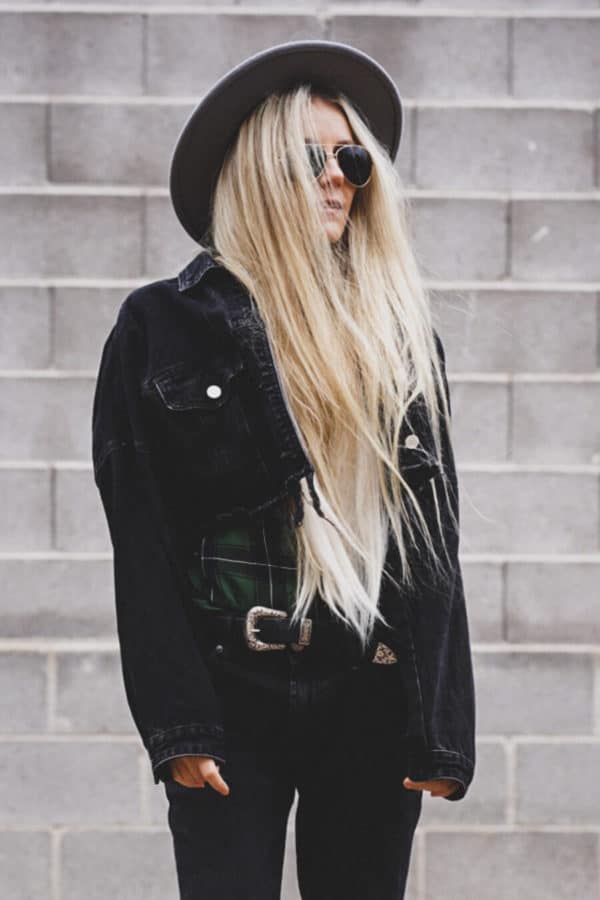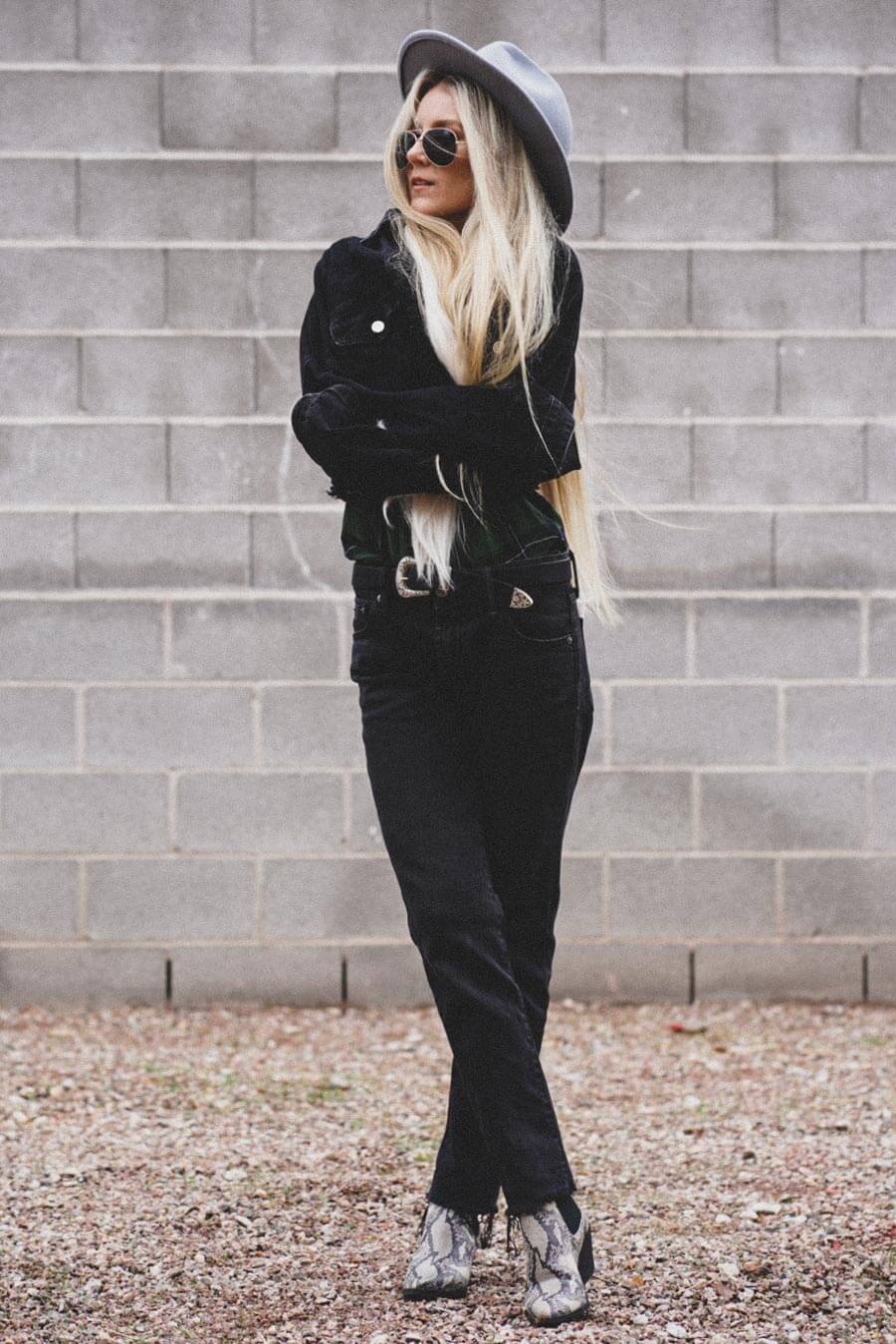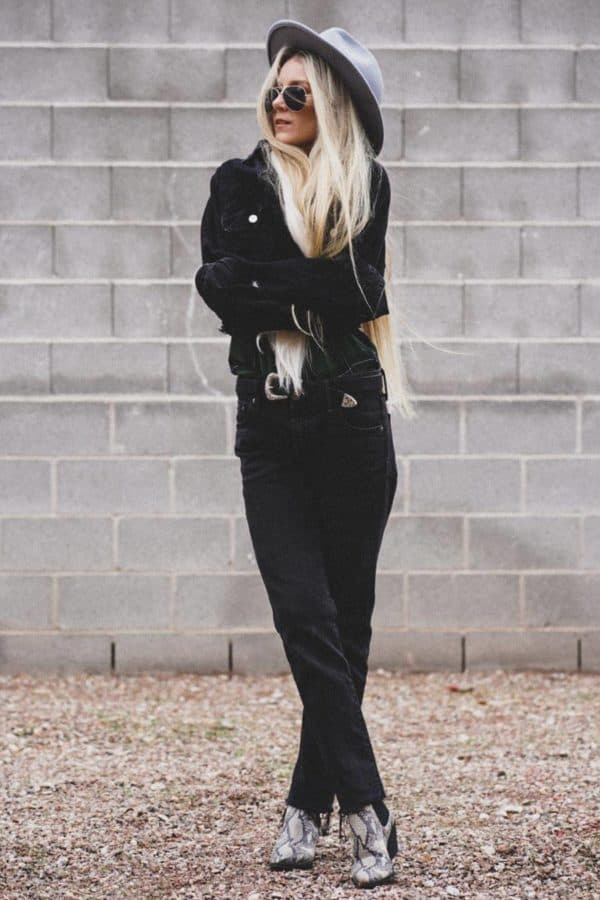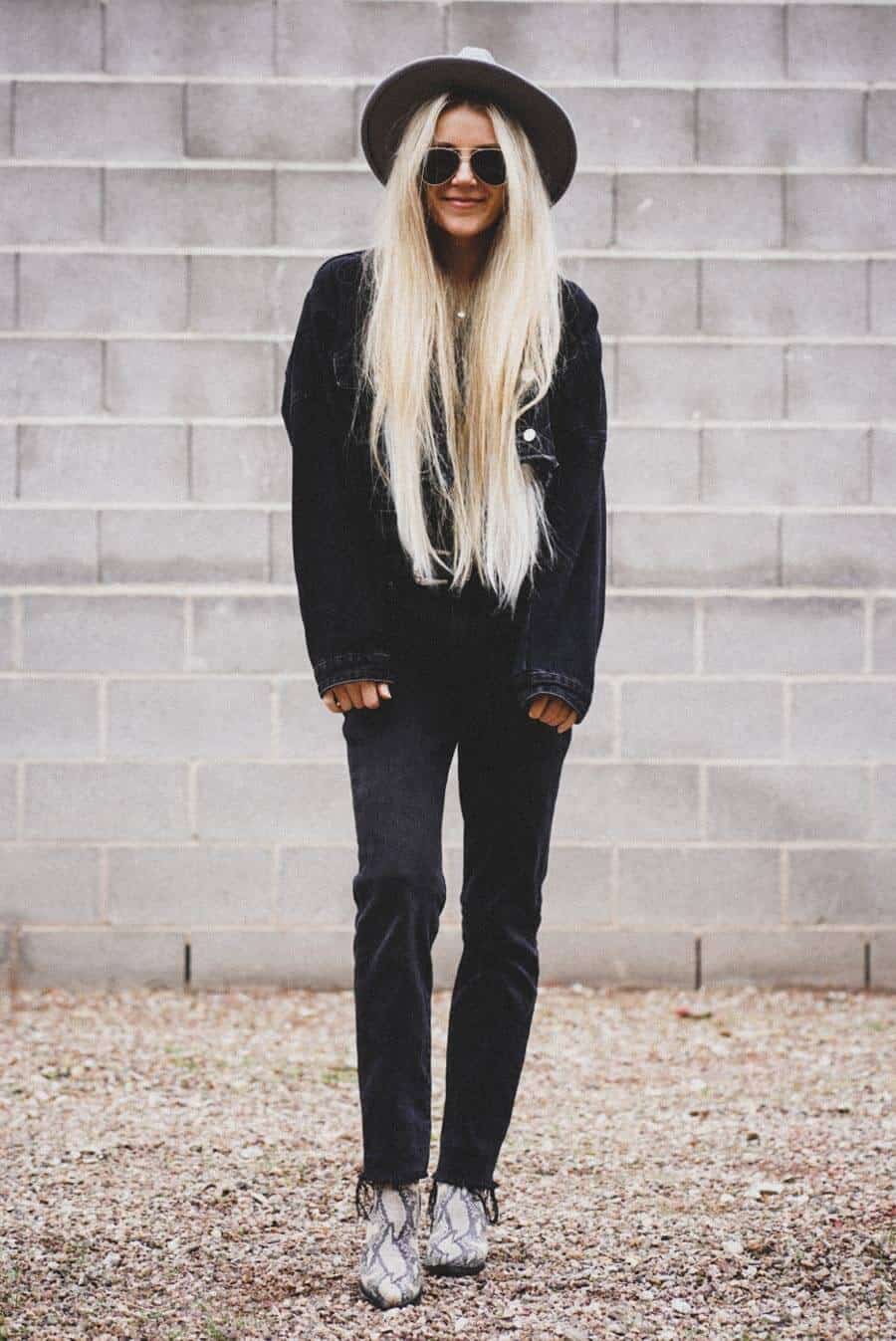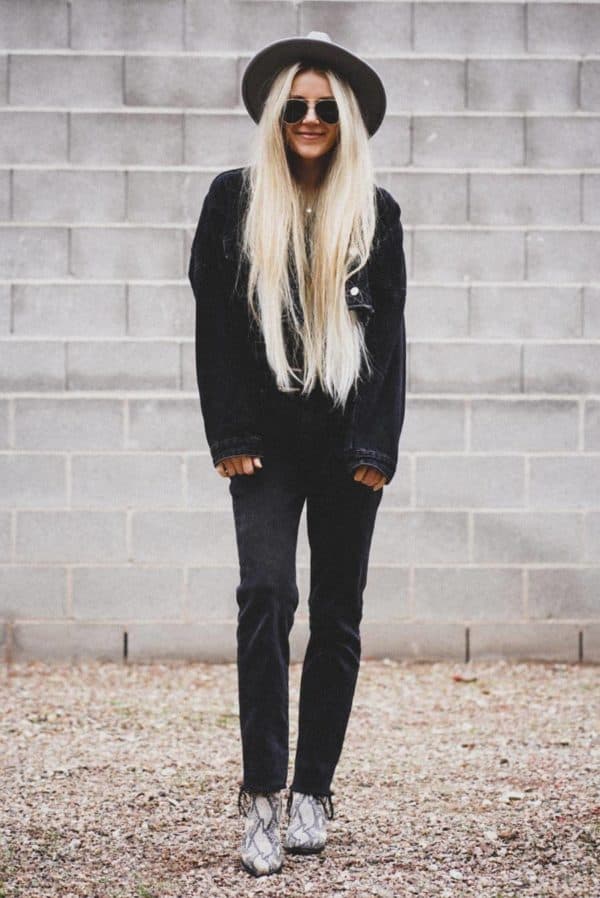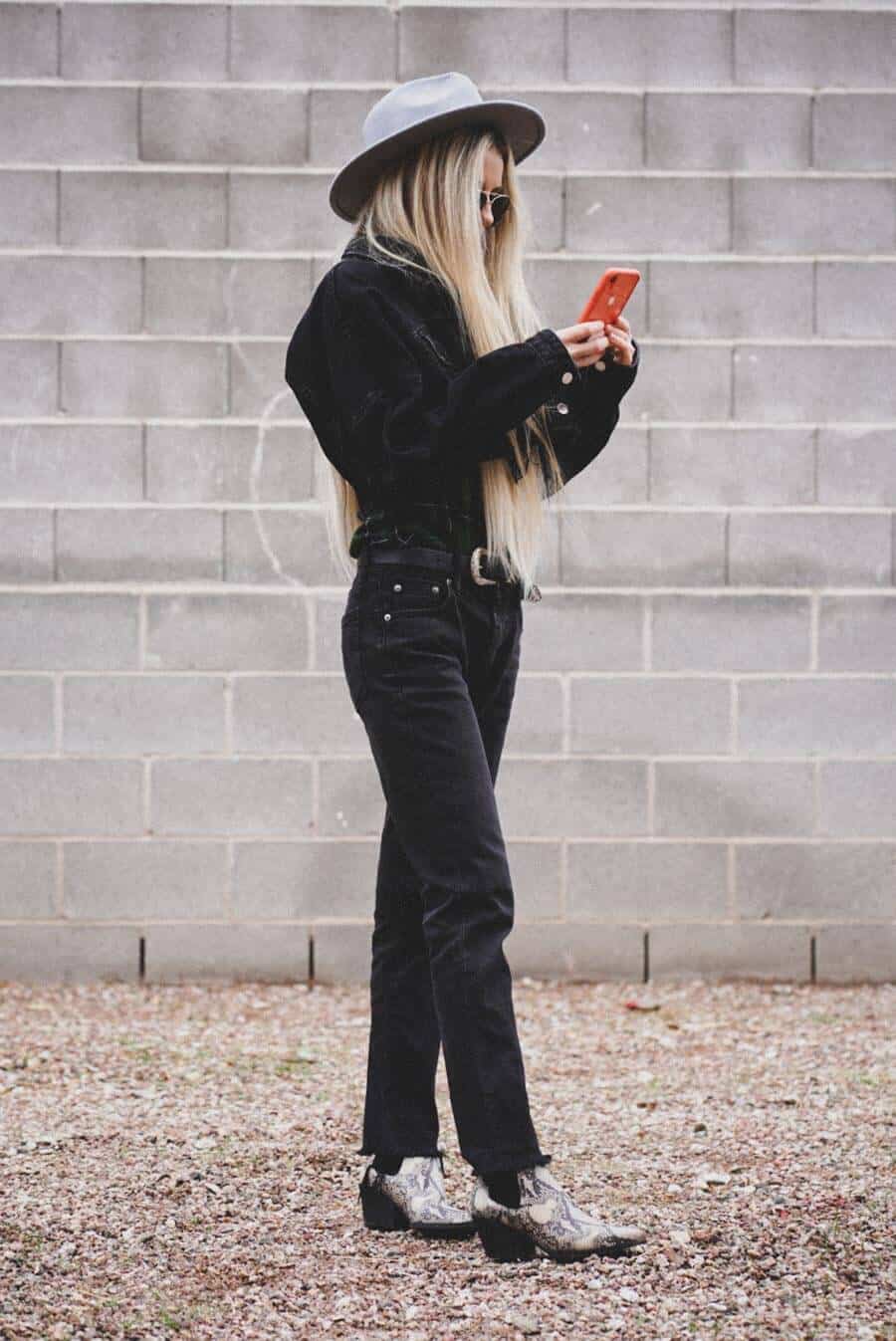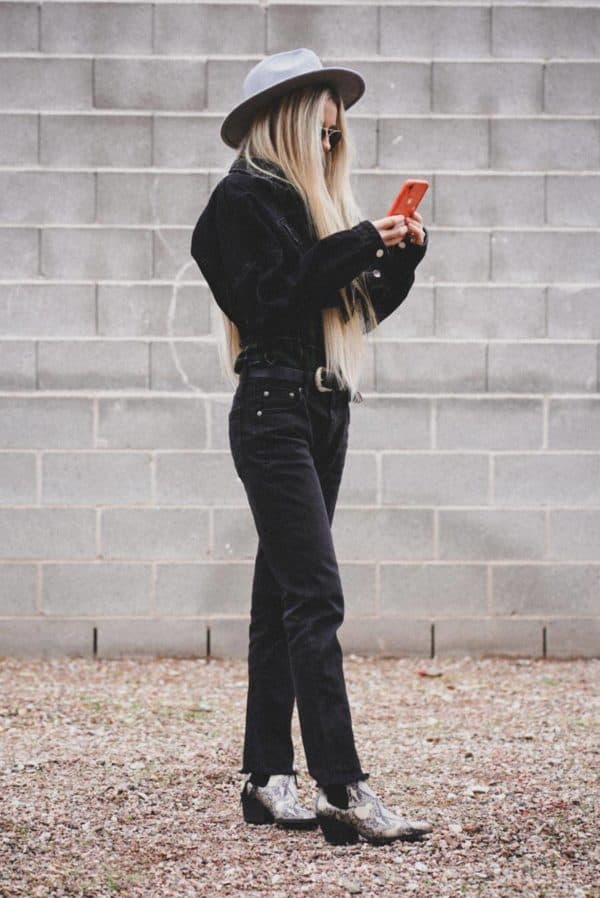 Black denim is one of my newest obsessions.
I love plain black, distressed black, and faded black denim. It's hard to find black denim that I dislike.
Why do I like black denim so much?
Black is slimming; who doesn't want to look skinnier?
The pair I am in these pictures is from Gap. Gap typically isn't the first place I go, but I had a gift card. It was the perfect opportunity to try out a new brand of jeans.
I was pleasantly surprised at how nice their jeans were! I fell in love. Gap frequently has 40-50% off sales; when that happens, you can't beat the price!
Gap sizing:
In my experience Gap jeans are pretty true to size.
So what do you think of wearing an all black denim outfit?