Best Toiletry Bags for Traveling
Whenever I am on the hunt for the "best" anything, I tend to start with Amazon due to their multiplicity of options. When I started the hunt for the best toiletry bags for traveling, it was no surprise I found it hard to pick a favorite.
I am sure any girl that travels frequently has opened her bag finding their brand new powder and oils spilled all over the place! It creates such a mess and is such a waste of money. The Ziploc bags just weren't working for me.
I was the worst offender. I tightened every lid religiously, yet I still seemed to consistently cause mini explosion in the toiletry bag. It seemed to happen on each trip without fail. My bags ended up disgusting since I had to continually clean up the mess. I almost gave up and just accepted the mess…
until…I started traveling more.
Now that I am traveling much more frequently (at least once a month now – you can follow our trips on Instagram @avenlylanetravel) I couldn't handle the mess anymore. I hunted down the best toiletry bags for traveling, and a solution to my mini explosion problem.
I found my new obsession for makeup, shampoos, oils, and other toiletries.
Here are a few of the best toiletry bags for travel
G-Force 3-Piece Black-Clear Travel Organizer Bags
This post may contain affiliate links, which means I'll receive a commission if you purchase through my link, at no extra cost to you.
Finally! A clear plastic travel toiletry bag without the annoying TSA approved airplanes plastered all over them. It comes in a pack of 3, with 3 different sizes. The variation is always nice to have.
Having a plain clear travel toiletry bag with sides stiffer than a Ziploc is a great place to start.
Check current prices here.
Yeiotsy Polka Dots Travel Makeup Bag Girls Cosmetic Organizer with Double Zippers
This one is seriously just so cute, and you can't beat the price!
Check current prices here.
It comes with built in compartments for your makeup brushes, toothbrush (essential), etc. I love that it is tall enough to fit your products without taking up too much space in your bag! It really is a win win.
It comes in the green featured above (my favorite color), a classic red with white polka dots, or navy blue with green polkadots.
It comes with over 300 positive reviews – read why others liked it so much here.
Only a few negative ones – read the negative reviews here.
Holographic Makeup Bag / Toiletry Travel Bag with Handy Large Protable Wash Pouch Waterproof Zipper Handbag Carry Case Organizer
Shop this bag here.
Having a waterproof toiletry bag for travel is a must. Double bonus that it can also double as a travel makeup bag.
The best hanging travel toiletry bag
If you are looking for one of the best hanging travel toiletry bags on the market, here it is! Bigger than some of the others, but still amazing.
TSA Approved Clear Toiletry Bag – 3 Pack
You can never go wrong with a sturdy, unisex, and clear toiletry bag. TSA approved.
Iridescent Toiletries Pouch / Makeup Bag for Travel
Shop this bag here.
This one is just really cool. I love that it is holographic, has great reviews on Amazon, and still is see-through.
Bonus – I had to mention my overall favorite makeup bag for travel
This is more of a travel makeup bag, but I had to include it here as well!
The name Lay-n-Go intrigued me, and I'm glad it did. My husband Calvin and I are fast paced travelers, so we rarely spend 2 nights in the same hotel. With us traveling and rushing around so often, I tend to destroy pretty much every bathroom I stay in. Makeup everywhere, toiletries everywhere, leaving things behind, etc.
This toiletry bag makes it easy to have your cake and eat it to.
You still get to keep your makeup all spread out, but it is always organized "in" the bag. When it is time to go you just tie it up.
You can also pair this with the absolute best travel mirror!
Check out a full review on the best makeup bag for travel here.
Warning – this bag is fairly big when filled, which I love because it lets me keep everything in one place, but if you want something smaller they have a smaller 13" one. See below.
Check current prices here.
Lay-n-Go Mini
Smaller version of the one above! If you are looking for even smaller than this one, I am looking into buying this one! It is so compact and practical! Love it.
Check current prices here.
If you enjoyed this post don't forget to hit share or Pin the image below!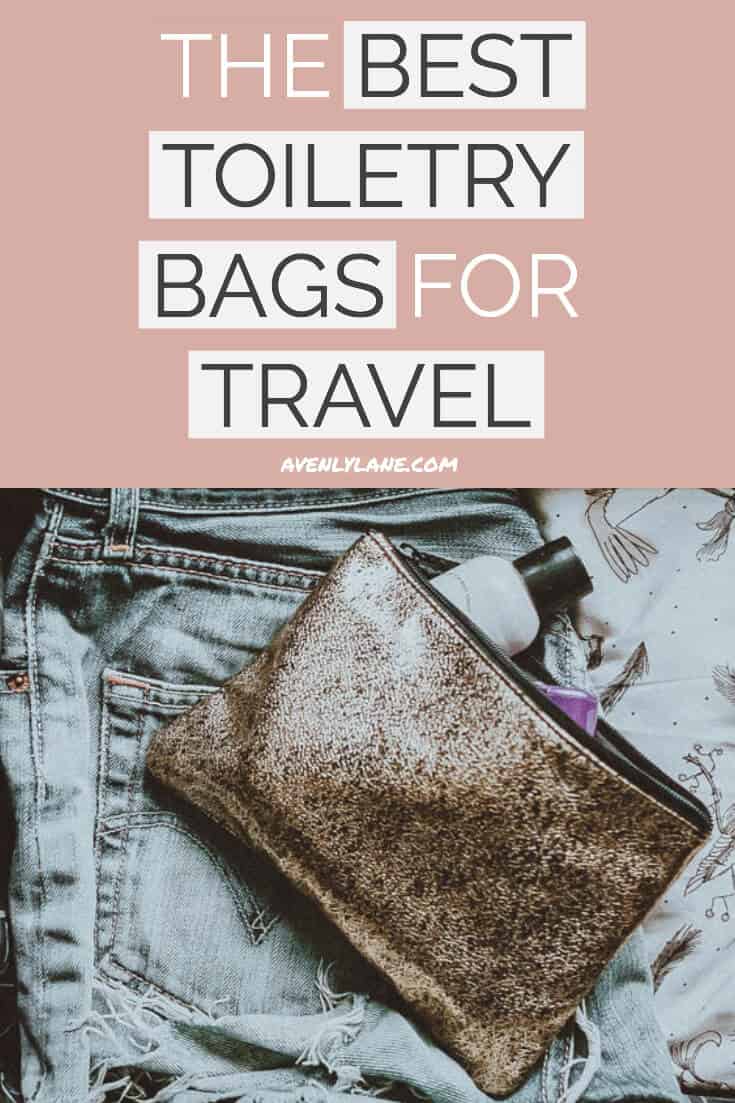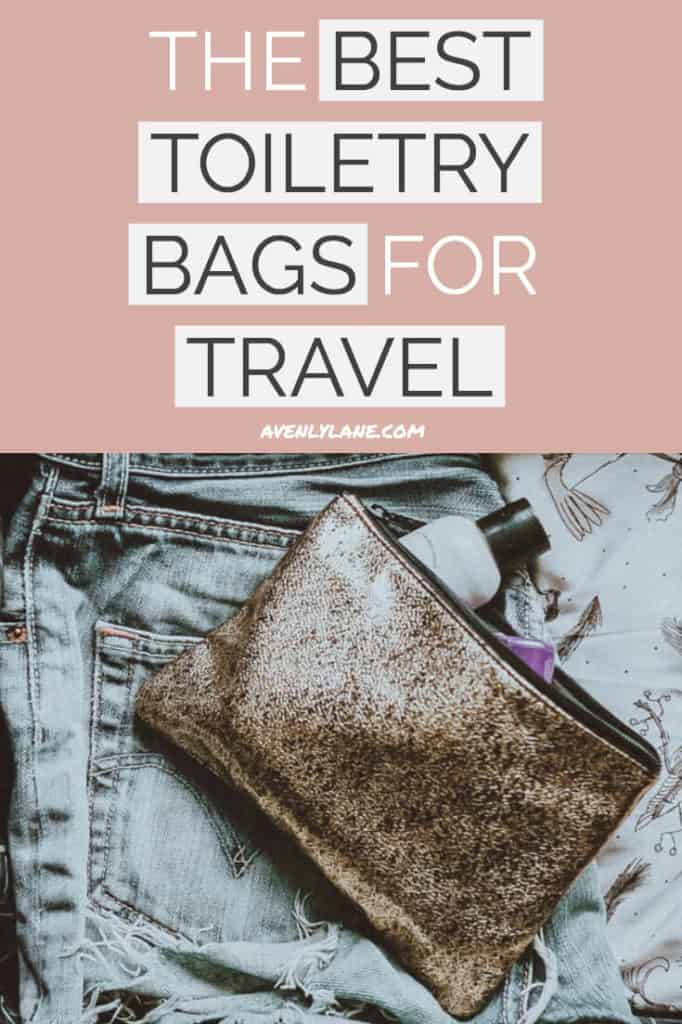 If you are looking for the Best Makeup Bag for Travel this one is my absolute favorite!
What is your best toiletry bag for travel?