Some people can conveniently pass out while in flight, while others have to work for even a few minutes of shut eye. One of the best ways to help those who struggle is by getting a pair of noise cancelling earplugs.
When on a plane my husband is one of the people everyone is jealous of; he can sleep soundly for extended periods of time. I'm not kidding, he just took a three day whirlwind trip to Japan (Tokyo) and slept 12 hours on the way there, and 9 hours on the way back…all without waking up!
He's so good at it I made him write a post about how to train yourself to sleep on a plane.
Another time he took a five day trip around the world (literally all the way around the world) only sleeping off a plane one time (in New Zealand).
For people not like my husband earplugs are a must if you travel. I highly recommend finding the best earplugs for sleeping. I struggled mightily to find the pairs that helped me sleep, but with my regular travel schedule the search for the best earplugs for sleeping was worth it! Keep reading to see what works best.
Note – If you found different ones that work well for you, please let others know in the comments below.
What are the best noise cancelling ear plugs for sleeping?
Option 1: Best Silicone Putty Earplugs for Sleeping
Some people prefer the silicone earplugs because you can mold them to your ear and they do not stick out. This comes in handy if you are lay on your side, or have found that your ear is a unique shape.
If you want earplugs to drone out snoring, help you when traveling, or even to minimize other distracting noises then I recommend Mack's Pillow Soft Silicone Earplugs.
You can get a pack of six for only on Amazon! These are also great ones to use for swimming if you get water stuck in your ears.
Option 2: Best Earplugs for Sleeping on a Plane
These are what I use most often because they are super cheap and work great. I like that you can throw them out after one use and not worry about losing them.
Option 3: Best Reusable Earplugs to Block Snoring
This post may contain affiliate links, which means I'll receive a commission if you purchase through my link, at no extra cost to you.
If you are looking for something you can reuse then these are very highly rated on Amazon. These earplugs are made of hypoallergenic, non-toxic silicone, so you don't have to worry about the pain or itchiness some earplugs cause. The unique design also helps them stay in overnight, which can be perfect for getting sleep on long haul flights.
Option 4: Bose Quiet Comfort Noise Cancelling Headphones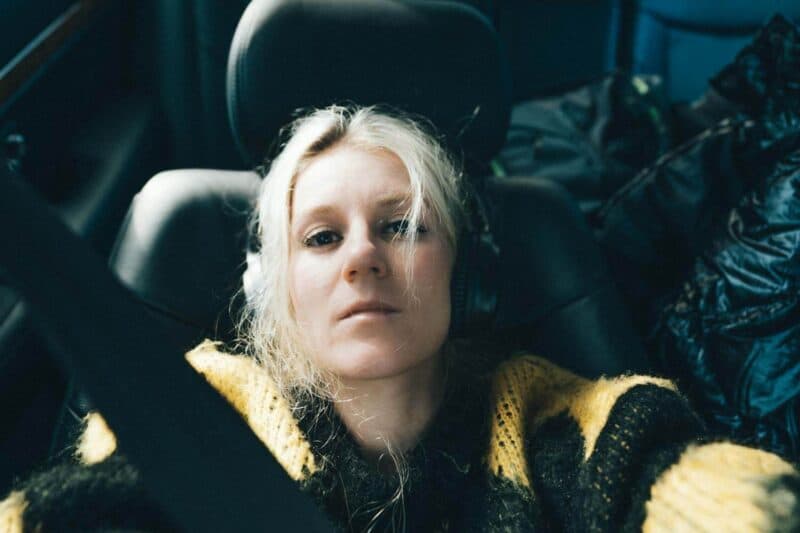 Bose Noise Cancelling Headphones – QuietComfort 35
If you want to go all out accomplishing the same purpose of earplugs, and are willing to spend a decent amount of money, the experience of the Bose QuietComfort 35s is the best.
I was hesitant to spend so much on noise cancelling headphones, but they cancel out so much of the background noise that if my eyes are closed I periodically forget where I am.
Being able to do this improves my travel experience dramatically. While these only work if you do not sleep on your side, their ability to take away the noise of crying babies and airplane engines feels like a miracle. I tried three different pairs of similar headphones and found that the QuietComfort 35s are the best.
Did you find something else that works better for you? Know of an even better earplug for traveling? Comment below with your favorites!
You might also like: