There is so much focus on Argan oil to nourish hair that I think we overlook its ability to transform your skin. It's funny because using Argan oil for your face was its original intention.
This post may contain affiliate links, which means I'll receive a commission if you purchase through my link, at no extra cost to you.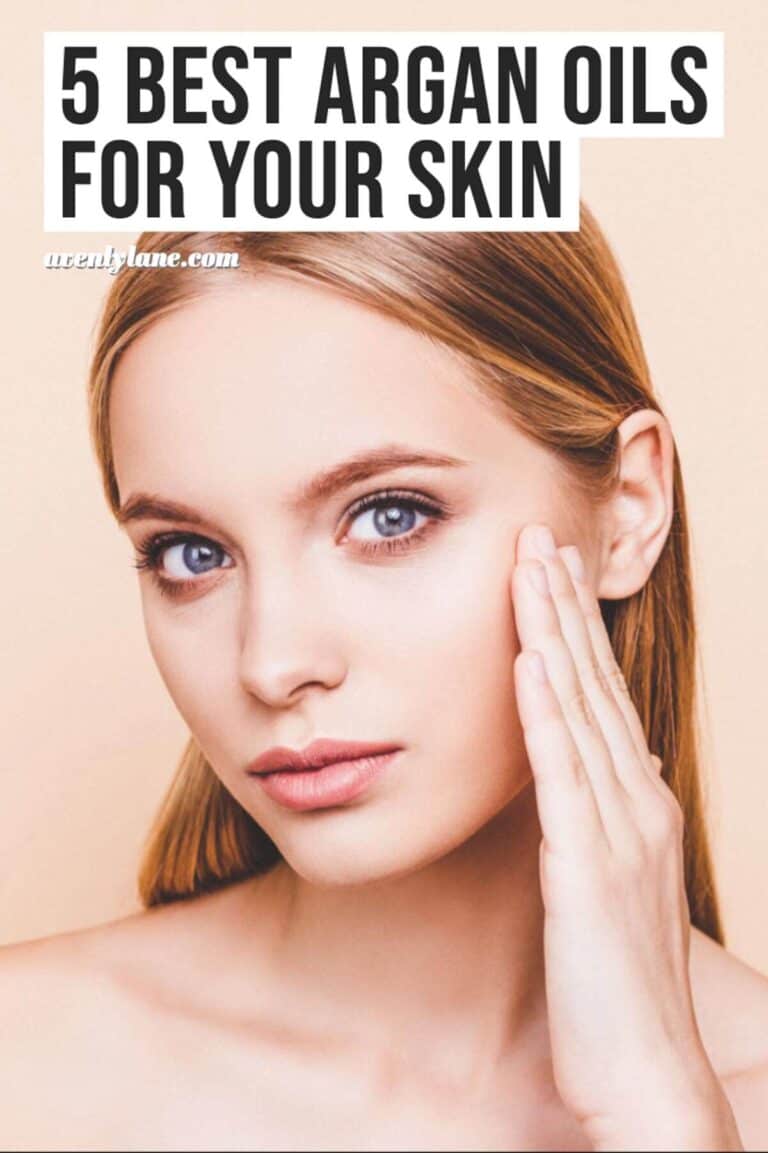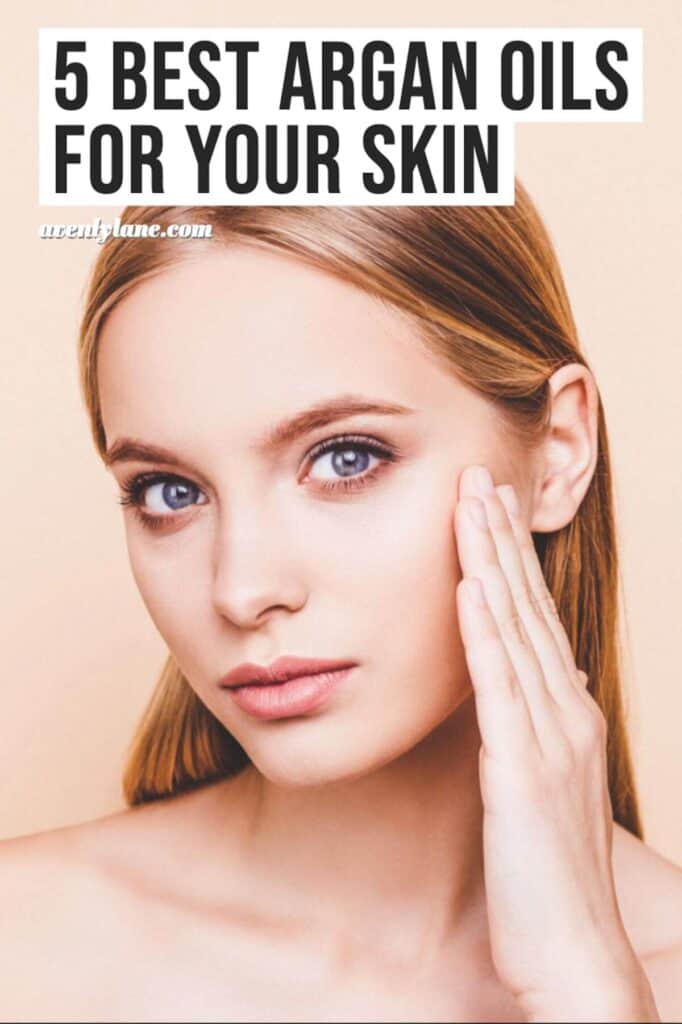 What are the Uses of Argan Oil?
This "liquid gold" has a long history, it comes from the nut of the Argan tree which is native to Morocco. The harvesting is a labor intensive centuries' old technique that involves extracting the oil through gentle grinding the kneading – if you can imagine.
It's full of nutrients (like antioxidants, omega fatty acids, and vitamin E), so it's a super-hydrating and soothing moisturizer for your face including eyebrows and eyelashes. I've found it to be a great cleanser and make-up remover.
It also has anti-inflammatory qualities that may control oil production, making it a great option for acne-prone skin. It may also some anti-aging benefits.
Where to Buy Argan Oil?
I like when products are available online and from larger brand names – mostly because it makes them easier to purchase, and – sometimes you'll also find awesome discounts.
Check out the five best argan oils for your face below (all from either: Amazon, Sephora, and Ulta)!
5 Best Argan Oils to Fit Any Budget
Shea Moisture 100% Pure Argan Oil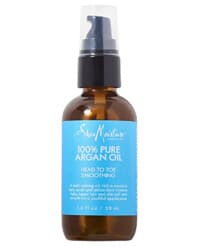 Shea moisture is one of my favorite brands. All their products are all natural and very affordable. To me this is the absolute best argan oil not just for your face but your entire body.
It's available almost everywhere from your local Target to Amazon. I don't even have anything else to say because it's that reliable. Seriously, go try it.
Best Argan Oil: JOSIE MARAN | 100 percent Pure Argan Oil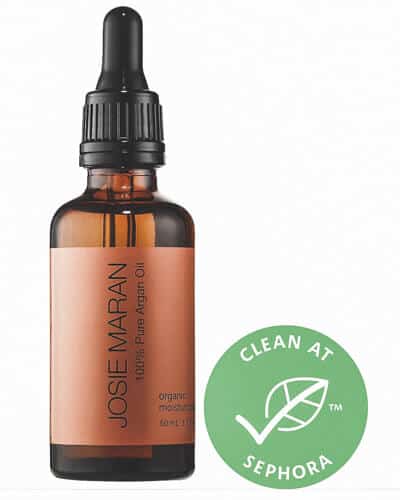 So many people view this as the best argan oil – if you're curious about why, I actually wrote a review on this brand – check it out here [link to Josie Maran review].
I know it's a bit more expensive than other oils on my list but I actually think it's worth it. It's completely pure and has a very silky texture plus gives great moisture. The best part is how gentle it is on my skin.
Foxbrim Naturals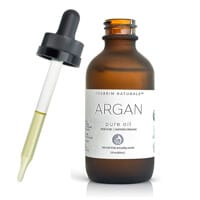 So if you haven't heard of Foxbrim Naturals let me tell you a little about their products. They're 100% pure Moroccan oil, cold pressed, and even carries the USDA certification. Not to mention the ratings are very high on Amazon.
Just like the other brands I'm listing, you can use Foxbrim from your head to your toes. Try them out, tell me how you feel!
Check current prices on Amazon.
Pure Moroccan Argan Oil: PURA D'OR Moroccan Argan Oil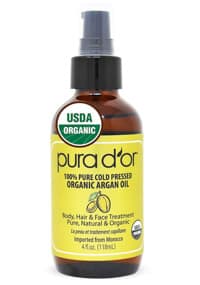 This pure Moroccan Argan oil is USDA certified, which is awesome. But what's actually amazing is it's "underground" cult following.
It's effective, natural, and so affordable so I guess it makes sense that almost 9,000 reviews on Amazon give it a 4.5 "star" rating.
There are over 280 answered questions on this product – take a look at the positive reviews here, and if you're skeptical – there are some negative that make help makeup your mind.
Argan Oil for Hair Growth: InstaNatural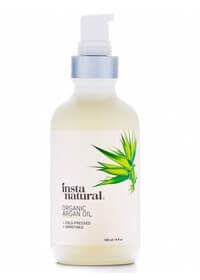 Another great choice. InstaNatural is completely organic, certified, and cold pressed.
What they say about their product: Organic Argan Oil for your hair, face, Skin and body. It is 100% Pure and Certified Organic Cold Pressed Argan Oil of Morocco. This Argan oil can be used for your stretch marks, nails, split ends, and more.