Benefits of Avocado Butter for Hair and Skin
Avocado butter is a new(er) thing to me. I first bought it while revamping my entire skincare routine recently due to allergies and it has since turned into one of my daily must haves for good hair and skin.
We all know the benefits of avocado oil for skin are huge. But what about the benefits of avocado butter?
Well, let me tell you, it is just as good!
Let's start with what is Avocado Butter
Avocado Butter – "Avocado Butter is manufactured from the fruit of the Avocado Tree. The Avocado Tree generally grows in sub-tropical regions. Our butter is hydrogenated to yield a green-tinted butter that is soft and has a very mild odor."
The benefits of avocado butter for skin are seemingly endless. For starters it can help prevent premature aging/wrinkles, helps to reduce dark marks, lightens skin tone, moisturizes your skin and hair, prevents sun damage, imparts relief to dehydrated and ultra-sensitive skin.
"They" say it can also be used as a sunscreen, but I won't be testing that out as the Vegas sun will make you pay dearly for not protecting your skin! Have you guys tried using it as a sunscreen?  Did it work?
It also helps prevent breakouts and who doesn't want help with that? Whoever said pimples were just a "high school" thing lied!
Avocado is naturally rich in vitamins A, D, and E, and unsaturated fatty acids, all of which are beneficial to your general health, skin and hair. And no matter how many vitamin supplements you take it just can't make up for the benefits of getting the real thing – even if you are just putting it on your skin or hair.
Benefits of Avocado Butter for Hair
The benefits of avocado butter for hair are also expansive. If you have dry hair, curly hair, or course hair you should definitely try using avocado butter at your ends. It is so nourishing and I have used it as a replacement for my hair gel (I have naturally curly-ish hair) and it worked really well. Your hair will feel so soft!
Where to Buy Avocado Butter
You are all caught up on why I have come to love this fruit so much, but are you still wondering where to buy avocado butter?
Amazon of course! Haha. Where else? If you are a prime member you know exactly what I mean. Almost everything on Amazon's website has free 2 day shipping, they ship over the weekends and some of their products even have free one day shipping! So worth it.
When looking for an avocado butter to use on your skin make sure it is unrefined avocado butter.  That will have the most nutritional value and you will reap the most benefits fro raw, organic, cold-pressed, unrefined avocado butter.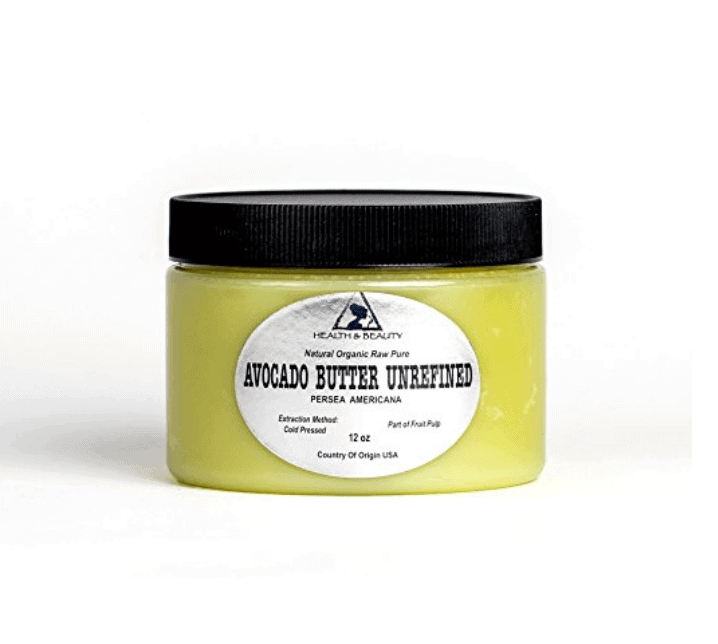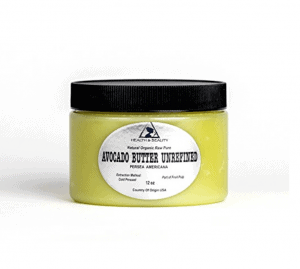 This is the avocado butter I use and it is the one that converted me. It is organic, raw, unrefined avocado butter that most people seem to be happiest with and felt it was a product they would continue to buy. I think it's a great deal, but I don't think you should spend tons of money testing out all these new products which is why I love this avocado butter even more. It is so cheap!
The over­whelming majority of the reviews of this avocado butter are very positive and contain a good bit of helpful info if you're not sure that it's the right moisturizer for your hair and skin.
Read all 5 star reviews here
On the other hand, there are a few people that are NOT happy with this avocado butter at all and only gave it ONE star. Some of their negative feedback might really help you realize that this is NOT the right product for you.
Read all negative ONE star reviews here
So over to you guys! Have you ever tried avocado butter for your hair or skin before? What did you think?!