Cheap Yoga Pants: Power Flex Pants from 90 Degree by Reflex Review
This post may contain affiliate links, which means I'll receive a commission if you purchase through my link, at no extra cost to you.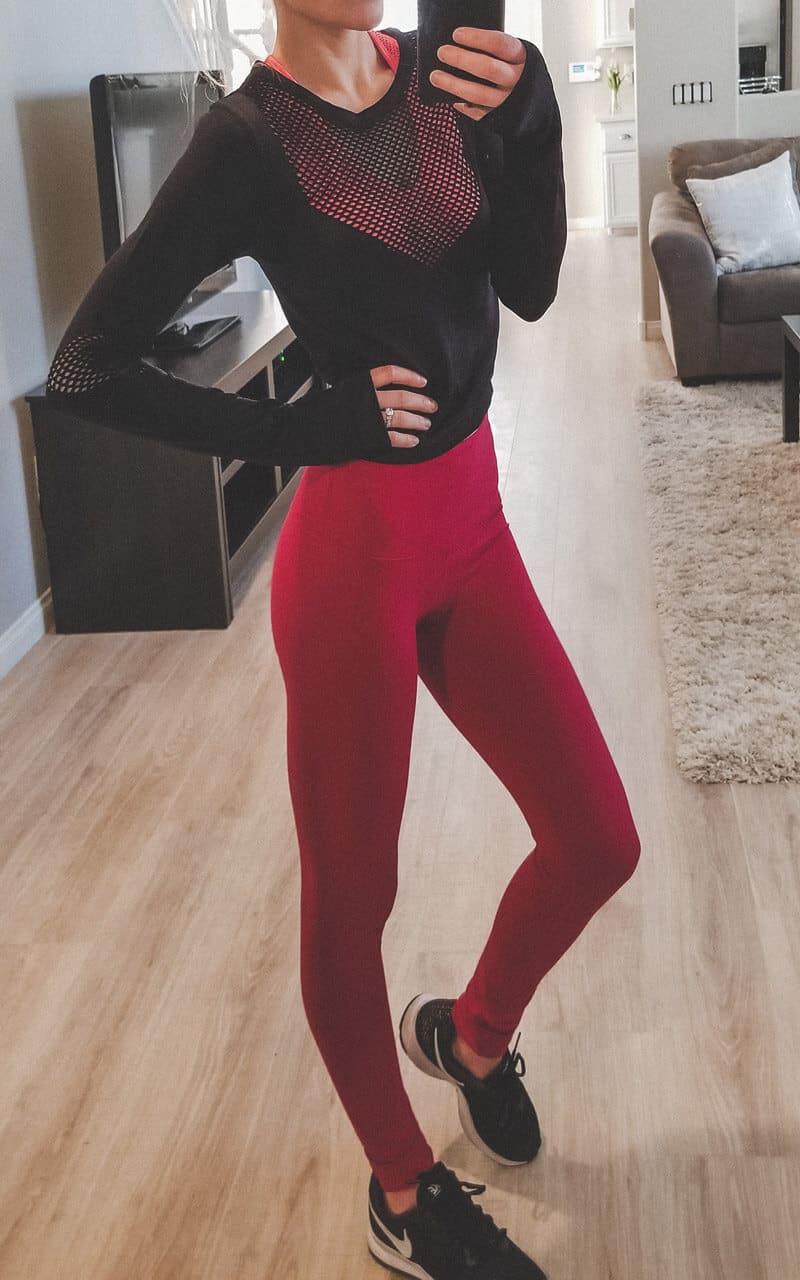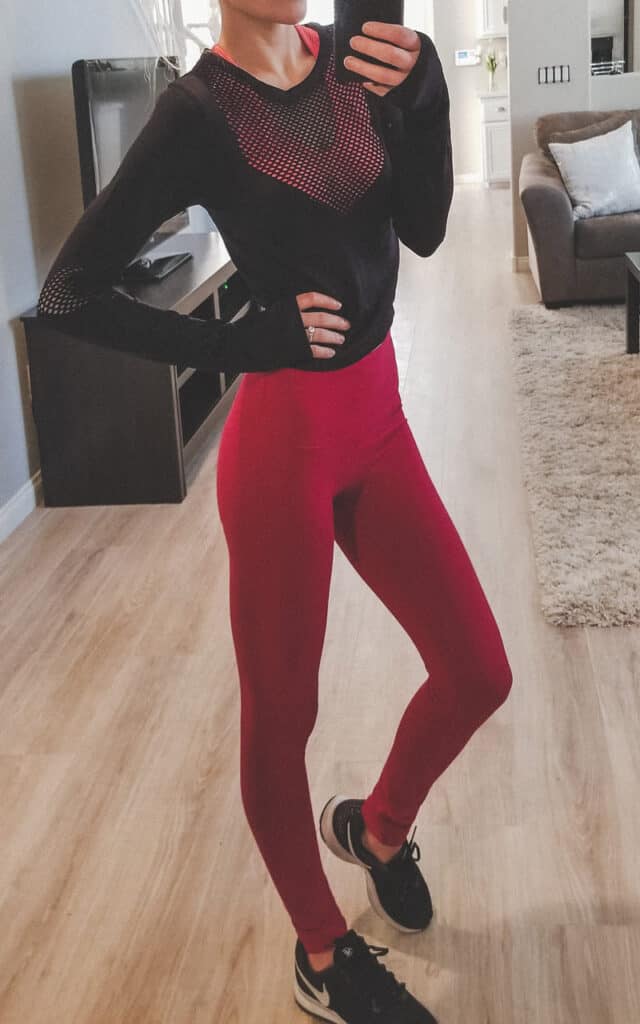 What 90 Degrees says about these popular pants:
"The Power Flex yoga pant from 90 Degree by Reflex is the ideal combination of fashion, function, and performance. Our fabric is designed to contour perfectly to your body, giving you a streamlined look.
The Power Flex pant is created from a blend of Nylon and Spandex and is designed to remove moisture from your body, providing maximum comfort. A wide waistband contours your curves and streamlines your natural shape. Designed to stay put when you stretch and bend, these capris won't ride up, fall down, or dig in.
Women everywhere are discovering and enjoying our high performance perfection. Interlock seams reduce irritation and edges lay flat to eliminate chafing.
With a Key Keeper pocket to stash your belongings and a gusseted crotch for peace-of-mind movement, we bet you'll favor these pants in lieu of your used-to-be favorite leggings."
What I love about these yoga leggings:
These yoga leggings are very comfortable, affordable, very slimming, and come in so many unique color options!
I think my favorite part is they are only $19.99 with free shipping AND free returns on orders over $25.
The free returns part is really important to me. If I am going to experiment with a new brand and buy clothes, especially on amazon I want to make sure I will not have to pay to return them if they don't work out.
Overall, these yoga pants exceeded my expectation and honestly, I feel like I never want to spend more than $20 on a pair of yoga leggings or capri yoga pants again after trying these out. No more waiting until December when Express workout clothes goes 50% off.
First Impression of the 90 Degree Leggings
My first impression of these are some of the best yoga leggings I have ever owned. They really are a great quality straight leg yoga pants for the price.
This was the first pair of yoga pants I ever bought off Amazon so I was very skeptical at first. But when I saw free shipping and returns I figured they were worth a try and I am so glad I did. I have since bought the capri version and love them just as much!
90 Degree by Reflex Sizing:
90 Degree by Reflex sizing is pretty normal from all the yoga leggings I have tried. I would just order your regular size if you want a tight fit, if you want them to be a little looser then sizing up would work fine as well. I ordered an extra small in the ankle length ones and a small in the capri yoga pants style. The ankle length ones are a little too long for me but it is pretty easy to fold them over (I am 5'4).
Who Sells 90 Degree Leggings by Reflex?
You can buy these Power Flex Yoga Pants and other clothing by 90 Degrees on Amazon and 90degreebyreflex.com. They also have capri yoga pants that I bought and love just as much!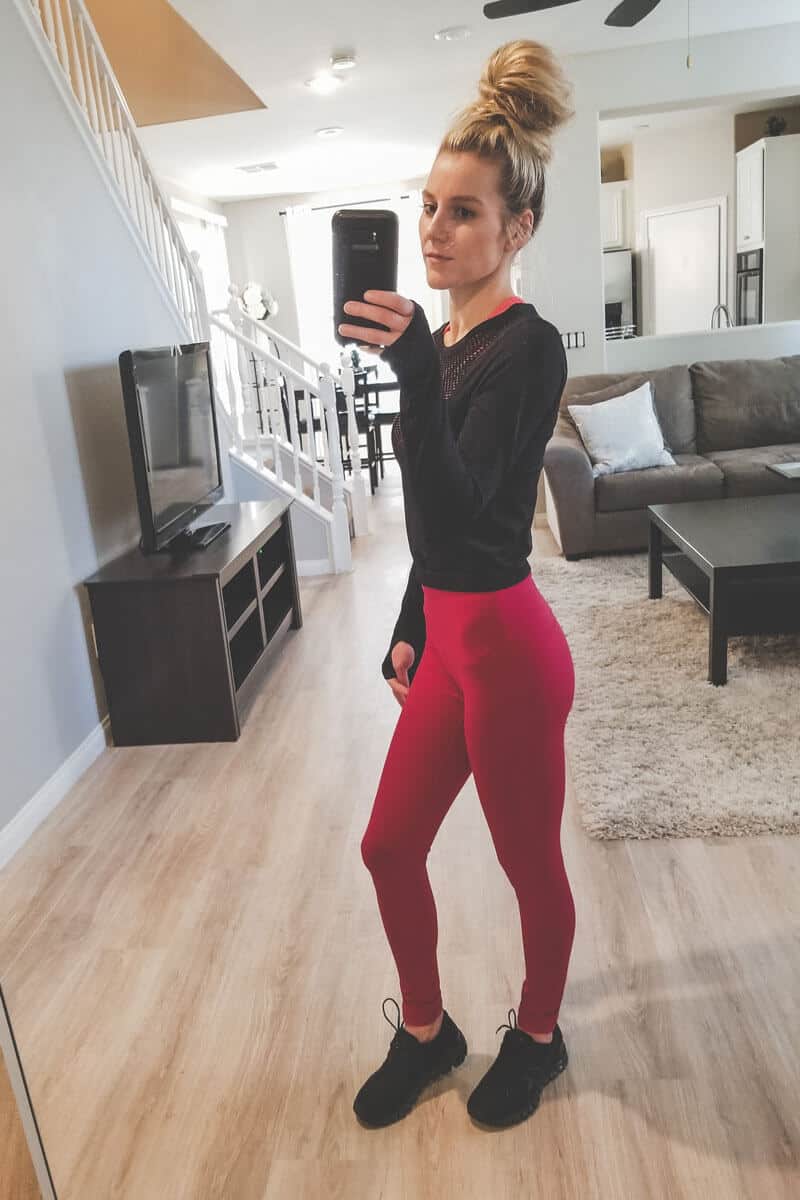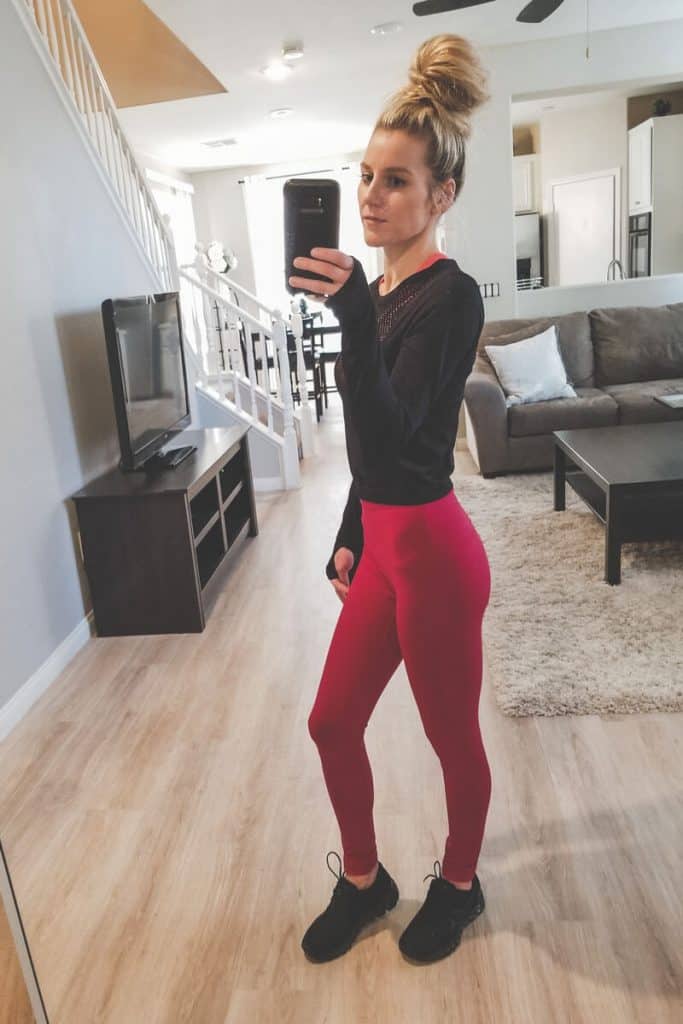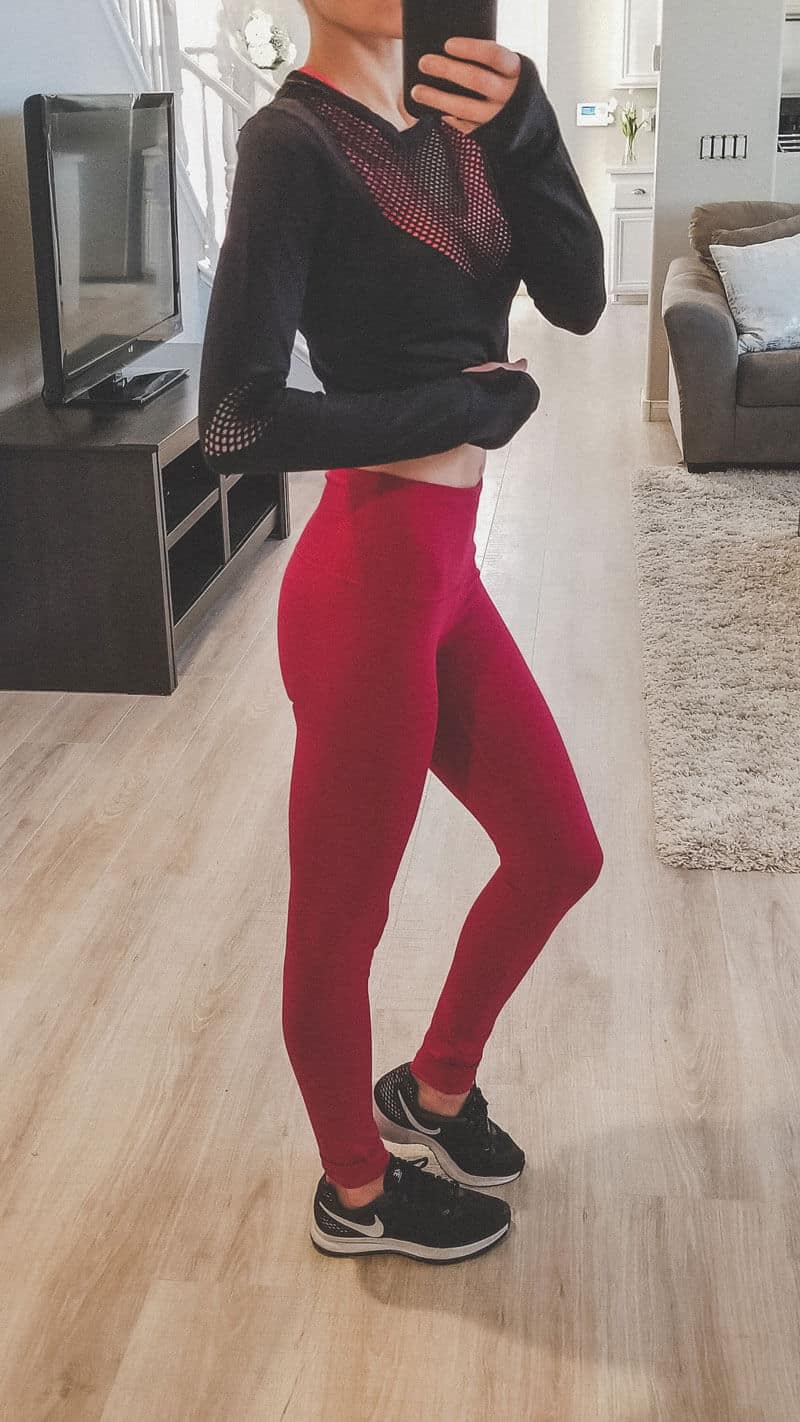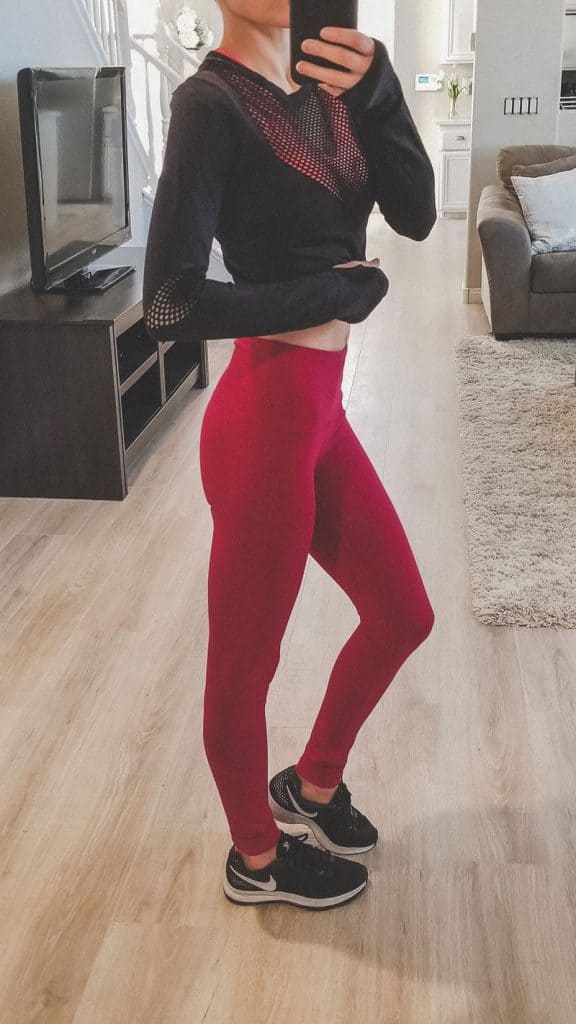 Have you guys tried these yoga leggings? What are your favorite straight leg yoga pants?