Apricot kernel oil is pressed from the pits, or kernels, of juicy apricots. Made mostly from oleic acid and linoleic acid, the oil these unsaturated fats that compose this oil are extremely beneficial for your overall health.
While apricot oil is commonly used as a ​carrier oil for essential oils​, it can also be used on its own to improve the health of your skin and hair, and your overall well-being too.
10 Incredible Benefits of Apricot Kernel Oil for Skin, Hair & Health
Before using it, you should make sure you do not have an apricot kernel oil allergy. Testing out a small swatch of skin first is an effective way to see if you can proceed.
This post may contain affiliate links, which means I'll receive a commission if you purchase through my link, at no extra cost to you.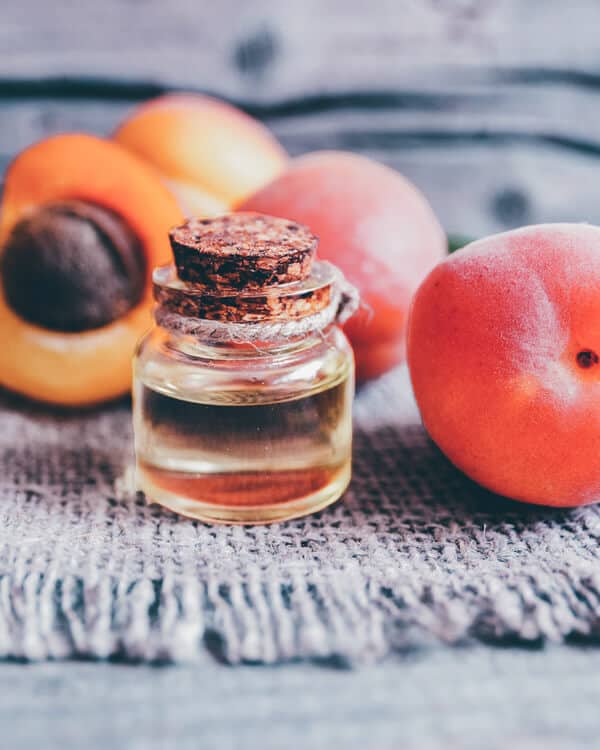 Apricot Kernel Oil Properties
Apricot oil skin care benefits are among the top reasons people use it. When it is made with organic apricot kernels, it is ideal for use as an effective beauty remedy.
Here are just a few things that apricot oil benefits you with from skin to hair to health:
Antibacterial, antiseptic, and antimicrobial: Great for keeping skin clear and naturally treating products such as fabrics to prevent bacterial growth.
Emollient: This property of apricot oil benefits for skin keeps it moisturized deep down. Apricot oil for hair also benefits with hydration and moisture within each strand for a shinier appearance.
Anti-inflammatory: As inflammation is the root cause of all illnesses and diseases, using apricot kernel oil can help reduce inflammation internally with proper ingestion and also reduces external skin inflammation for a better appearance.
Anti-aging: Because it deeply hydrates, organic apricot kernel oil helps keep skin looking younger. It's rich with antioxidants that stop damage to the skin by free radicals.
Anti-cancer: There is also evidence that organic apricot kernels cancer prevention is effective.
Apricot Oil for Hair
Using apricot kernel oil for hair is a great way to naturally restore vibrance and beauty to your strands.
Here's why:
Vitamin rich: Apricot kernel oil delivers vitamins A, C, and E to your hair. Plus with those rich fatty acids and unsaturated fats it naturally contains, it leaves hair soft and shiny.
Hidden vitamin K: This vitamin is a tough one to come by in our natural diets. Adding more to what you eat plus using apricot kernel oil for hair helps nourish your scalp. It also prevents hair fall and encourages hair growth.
Add to your products: Get the benefits of apricot kernel oil for hair by adding a few tablespoons of it to your shampoo and conditioner. Your hair will feel extra soft!
Use it hot: Make a hot oil treatment out of apricot kernel oil to help replenish dry tresses and restore them to sultry and shiny.
Use for styling: When added to your styling creams, you'll notice a boost of extra shine and moisture for your hair.
Apricot Kernel Oil Benefits for Skin
There are many benefits of apricot kernel oil for skin too. When you use it on your skin, you'll get these advantages:
Intense moisture: Wherever your skin is dry, be it on your face or on elbows, knees, hands or feet, using apricot kernel oil on it will soften and smooth things out. It's great for skin conditions too, helping to soothe them.
Ideal for night use: Adding apricot kernel oil as a carrier oil for essential oils at night is a great way to wake up with more beautiful, vibrant, and youthful skin.
Light texture: It's a non-greasy oil that even works well on oily skin. It's wonderful for rehydrating even the driest skin.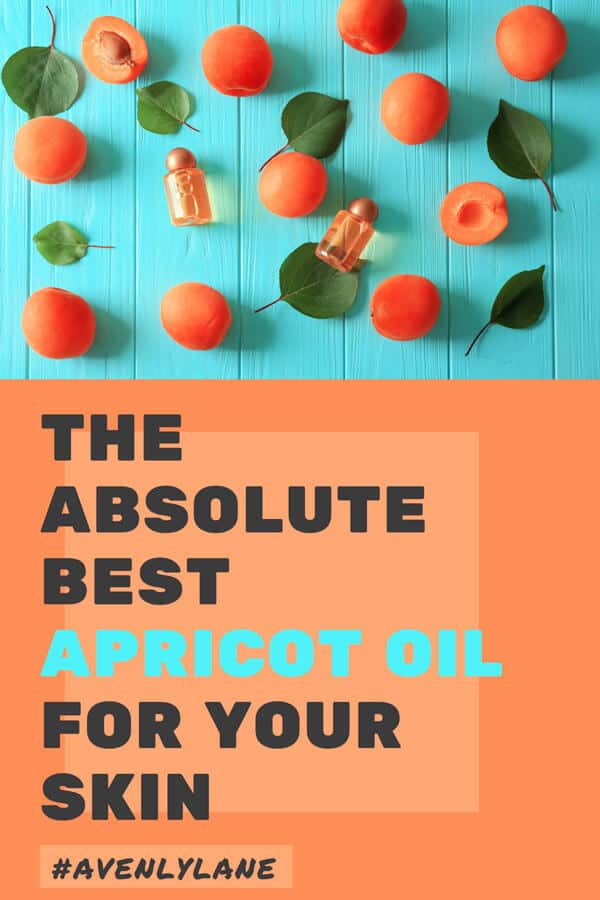 Anti-aging: Because it can penetrate deep and rehydrate skin so well, apricot kernel oil works beautifully for replenishing mature skin.
Other Benefits of Apricot Kernel Oil
You can use organic cold pressed apricot kernel oil in many other ways too! Here are some of our favorites:
Cooking: Apricot kernel oil has a high smoking point which makes it wonderful for cooking. You can also drizzle it on salads for extra flavor and nutrition.
Protect from cancer: Using apricot kernel oil in your daily diet has been shown to reduce and even prevent your chances of getting certain types of cancer.
Natural remedy for illnesses: Flush away cold and flus with the detoxifying powers of apricot kernel oil. It can relieve chest congestion and boosts immunity so you'll feel better naturally.
You should consume it with caution though as there can be some potentially harmful side effects when ingested. It is safe for use externally. Internally though, because it interacts with your body to release hydrogen cyanide, it can lead to toxicity. If you experience dizziness, headache, vomiting, or nausea, all mild symptoms, you should immediately stop taking it and seek help.
Buy Apricot Kernel Oil
You will want to make sure you buy ​organic cold pressed apricot kernel oil​ because that means you are getting the oil in its purest state. When completely pure, the benefits of apricot kernel oil for your skin, hair and overall health abound.
Wondering where you can buy apricot kernel oil? It's easy if you know where to look. You can buy online and have it delivered to your door. Just make sure you're ordering organic cold pressed apricot kernel oil to get the very best effects for your skin, hair and body.
I buy pretty much everything on Amazon these days and so I would definitely start there.
Are you ready to try the benefits of apricot kernel oil for your skin, hair and health? If you try it out let me know what you think?