Italy Packing List: What to wear in Rome
Are you finally getting to Rome, Italy and unsure about what to wear while there? This Italy packing list will give you an overview of exactly what to wear in Rome. Planning ahead will help you enjoy your trip and not have to stress about what's in your suitcase.
This post may contain affiliate links, which means I'll receive a commission if you purchase through my link, at no extra cost to you.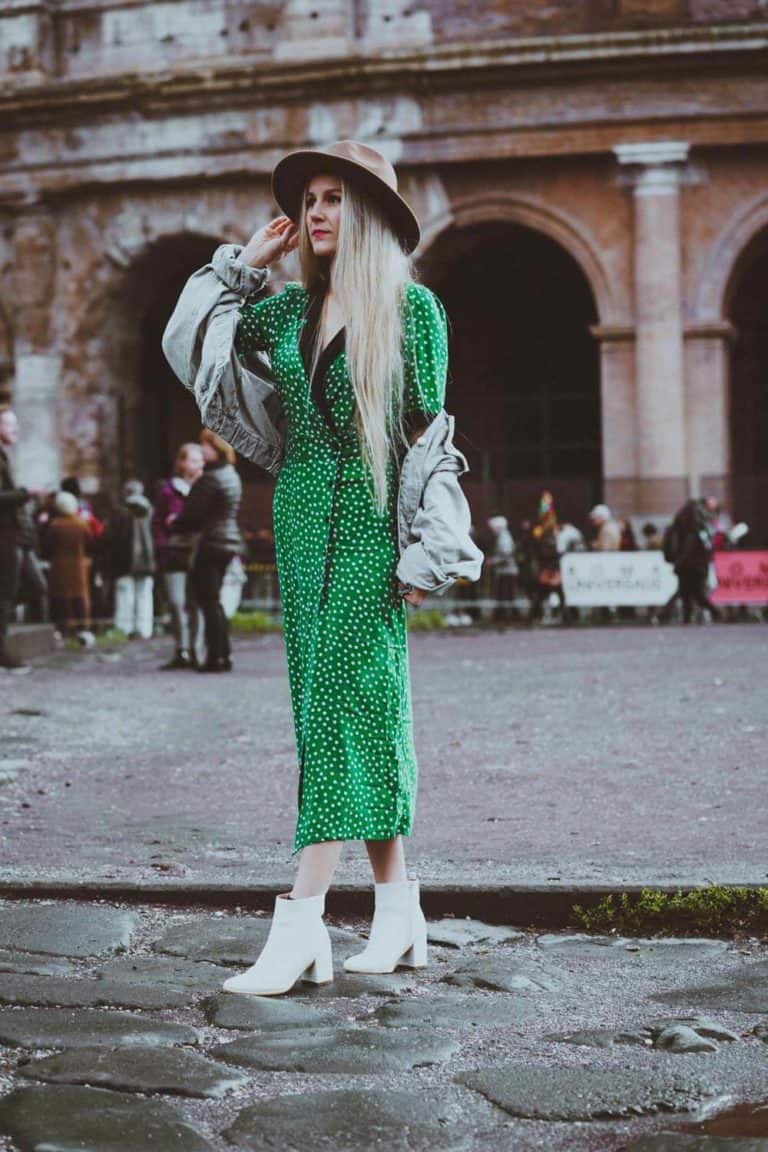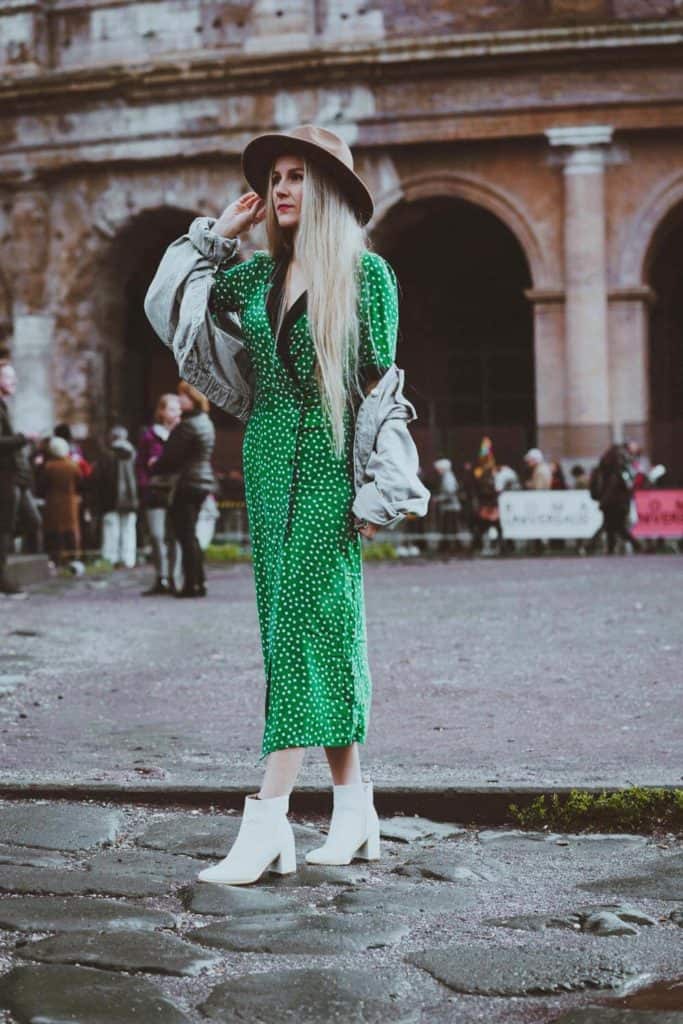 What to Expect When Visiting Rome in November
Rome in November is a little rainier than if you were to visit Rome in summer, but other than a couple rainy days the weather was really nice. Once again, just make sure to have an umbrella or plan on buying one as the rain can really come down hard!
What to Wear in Rome in September, October and November
When you are planning outfits for Rome you will definitely want to consider the time of year and weather.
I went to Rome in November, so I had to take into account that it would be in the 50's-60's (Fahrenheit) with rain being likely.
I bought a compact travel umbrella for the trip; thank goodness I had it! It rained nonstop on our first two days in Rome.
Note – If you don't want to pack an umbrella, vendors come out of the woodwork and sell them on the streets.
Dresses to Wear in Rome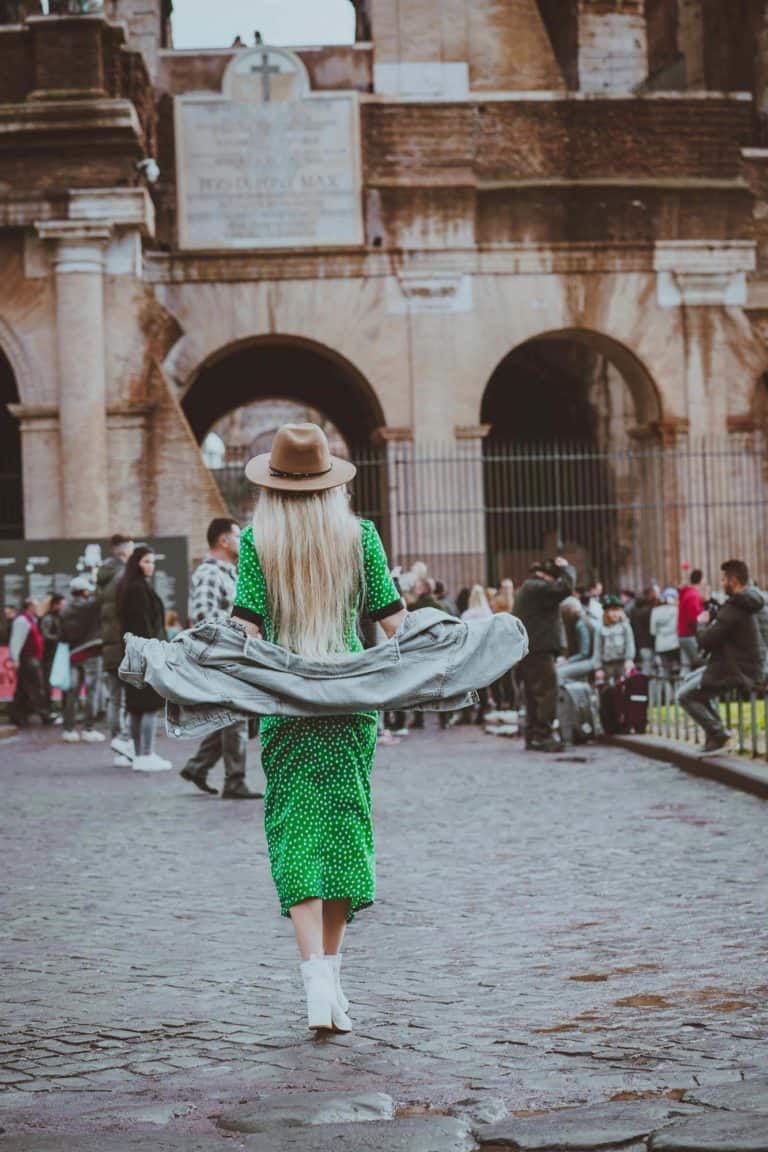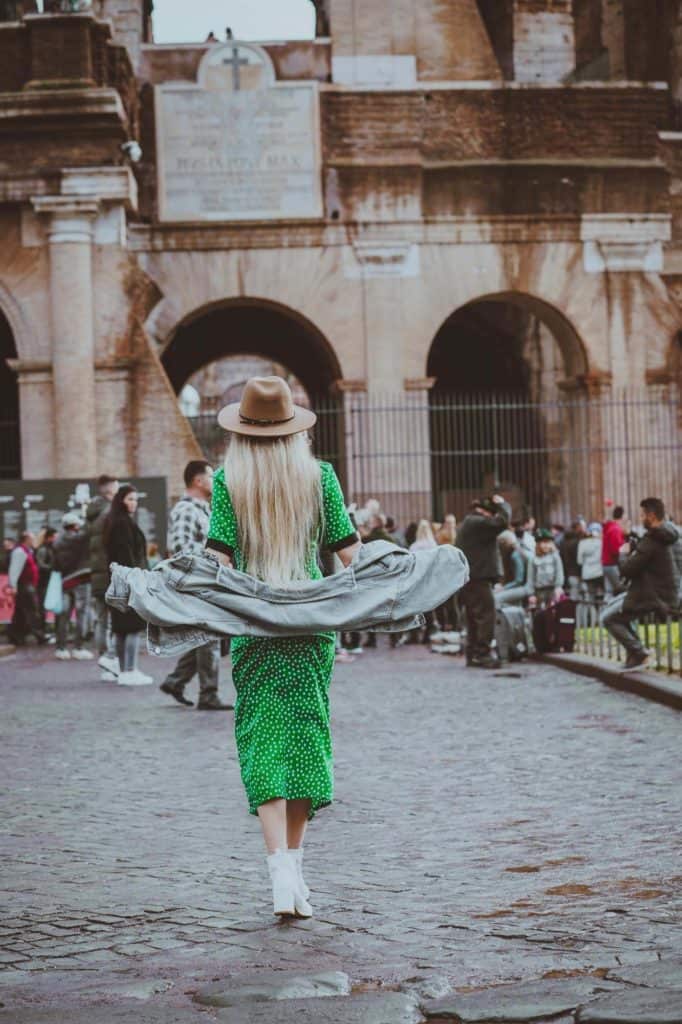 This is one of my favorite dresses to wear in Rome. I love traveling with longer dresses that work with a jacket if needed.
Shop a similar dress here. / Get my full outfit details here.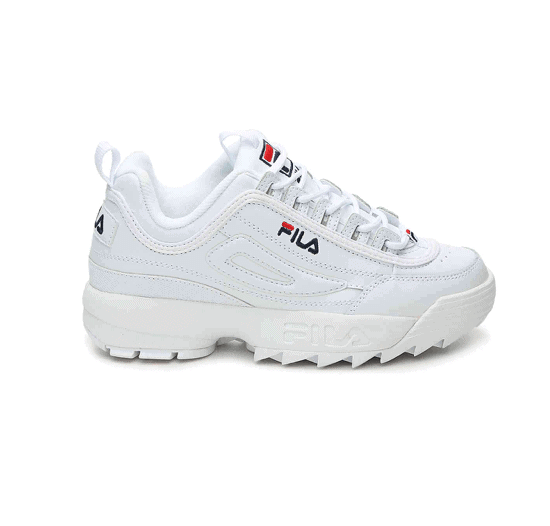 My husband makes fun of me for wearing shoes with such a thick sole, but they were perfect to wear in Rome during the rain. The soul is so thick that I was able to walk through puddles without getting my feet wet.
You will definitely want some waterproof gear. If you do run into rain you can expect to be walking through puddles for most of the day. This is fine as long as you have somewhat water resistant shoes. I wore these tennis shoes with thick soles on the days it rained and they worked great.
I always always always travel with at least 1 pair of leggings. I wear them on the planes for comfort, and out while exploring the city (like we were in these photos below). I love not having to change before or after a flight.
You will want to make sure you have a jacket because it gets chilly at night. Bonus if it is waterproof and super portable like this one here on Amazon. I love that it can fold up into a little pouch. Coats and jackets just take up so much space in your suitcase!
Check current prices on Amazon here.
I pretty much always travel with multiple scarves. It is a great way to change your look without having to bring multiple coats. I always go to ASOS or Amazon for my scarves. They each have a wide variety at a great price point.
Other items to consider adding to your Italy Packing List:
If you are planning a road trip through Italy make sure to check out our Road Trip Packing List next.