Looking for some clip in hair?
The Best Clip in Hair Extensions I Have Ever Found (and the Cheapest) for only $8 on Amazon.
Yes, you read that right. I found $8 hair extensions that are not complete crap! This title is not "click bait". And these hair extensions are probably the greatest (recent) shopping discovery I have made.
To help thicken the ends of my hair I have been casually looking for hair extensions for a while now.
This post may contain affiliate links, which means I'll receive a commission if you purchase through my link, at no extra cost to you.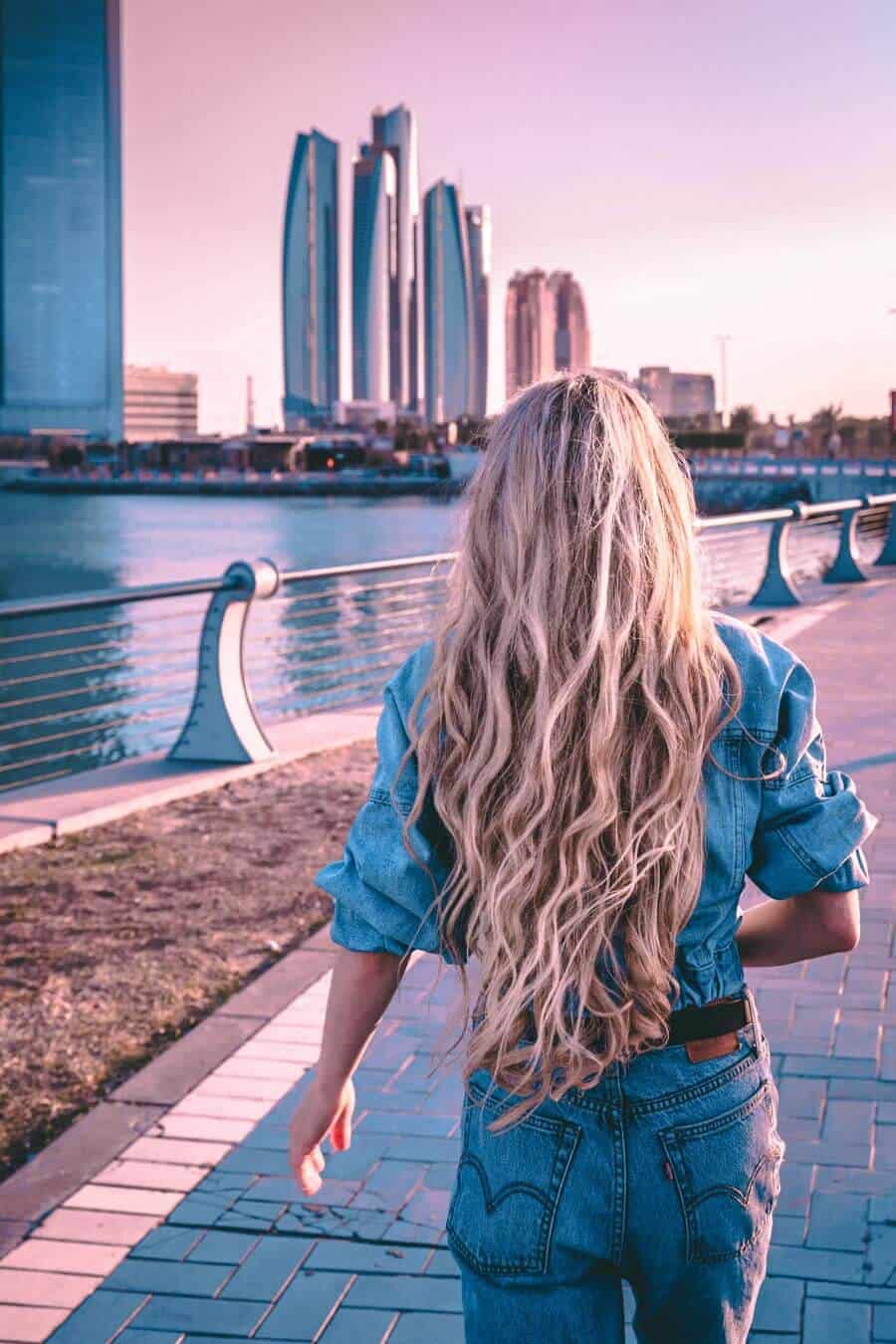 I am wearing the pre-curled wavy clip-in extension set
My hair is quite long, so I needed 26″ extensions. They were so expensive everywhere I looked so I figured why not give Amazon a shot! I was willing to sacrifice $8 if they turned out to be horrible.
I didn't need an entire set (a new set would have cost $200), so I was looking for something cheaper.
Note – I did not buy these to make my hair longer, so I cannot vouch for how well they look if you want a full set. If you want more volume or a slightly longer length I highly recommend these.
Wavy Hair Extentions
I liked them so much that I went back and ordered a second pair of wavy hair extensions. They have been amazing because it made doing my own hair a breeze.
On our recent trip to the Middle East (Dubai and Abu Dhabi) I forgot my curling iron and straightener. All I had were the pre-curled extensions. My hair looked awful without them, but once I put them in it was magic. It looked like I spent so much time fixing my hair when all I really did was clip in 1 extension.
They are thick so you don't need a lot of them. I only use 1 weft.
Check current prices on Amazon.
Straight Hair Extensions from Amazon
Would you be willing to give these hair extensions a try? For the price, you really can't beat it.