While planning our trip to Switzerland last year I researched small towns in Switzerland that we wanted to visit. I didn't want to miss anything!
The problem was that every single town I found seemed like it could qualify as one of the best towns in Switzerland, and it made me want to extend our one week trip for a month so we could see them all.
There is something about the Alps and Swiss city construction that I can't help but fall in love with. There are simply too many of the best small towns in Switzerland to see on one trip, but thankfully we will still be visiting many of the most beautiful towns in Switzerland.
These are the 15 Prettiest Towns in Switzerland
If you are planning a trip to Switzerland here are the best small towns in Switzerland you should visit!
Gnosca Town, Swiss Alps Switzerland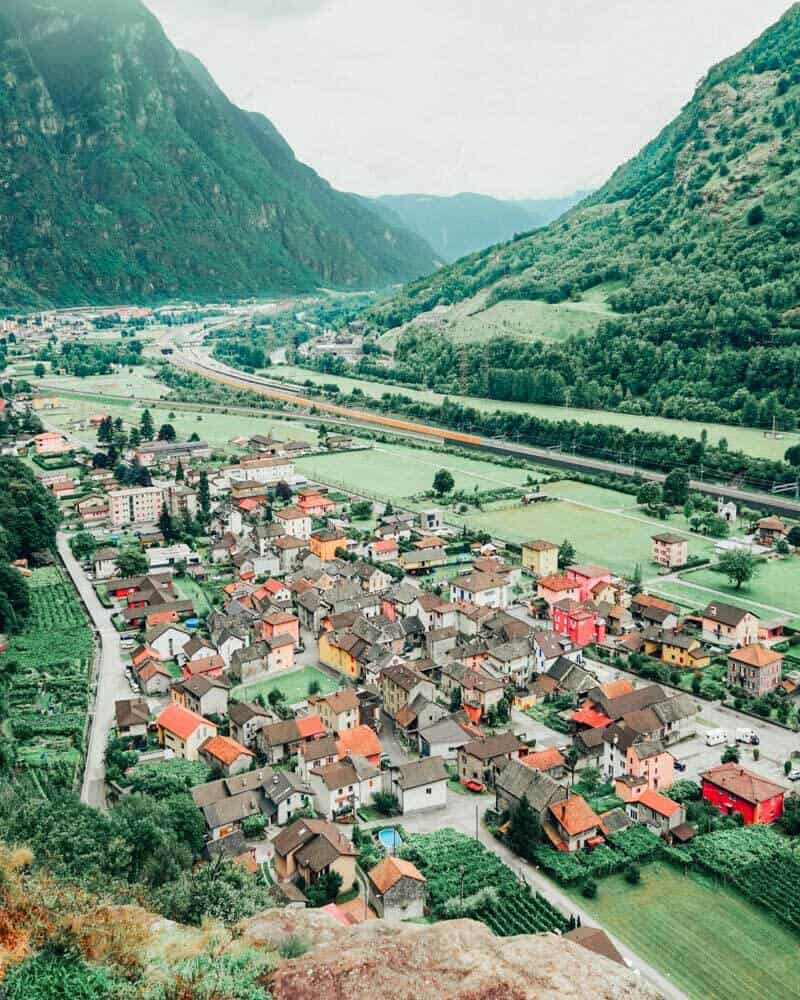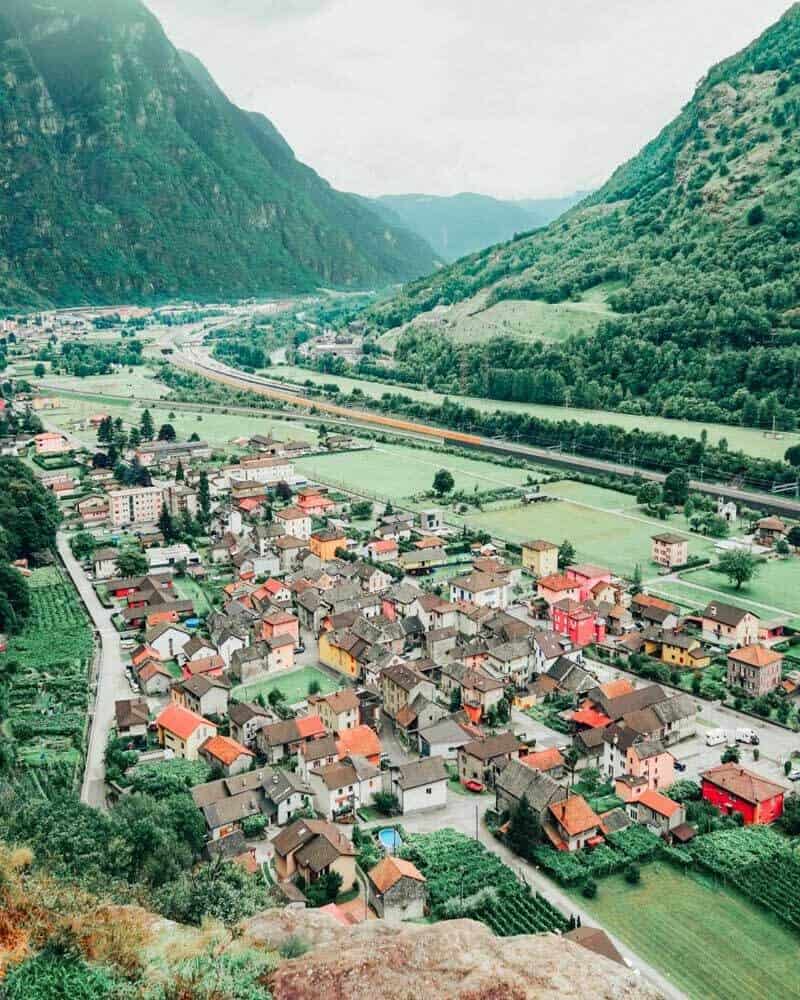 Gnosca Town near the Ticino river in Swiss Alps! What I would give to live here!
Let us know in the comments what you think the prettiest towns in Switzerland are?!
Mountain Bettmeralp Village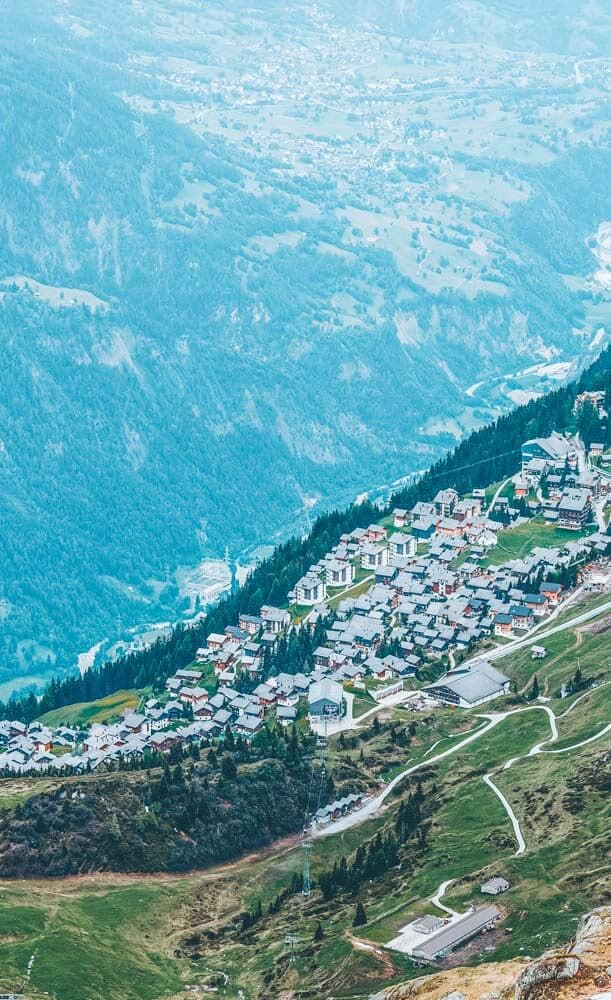 This town might not be the easiest to get to, but if you ever get the chance, the views are unreal.
Lauterbrunnen, Switzerland
Lauterbrunnen is in the Swiss Alps and one of the most famous "prettiest towns in Switzerland". It isn't very hard to see why this beautiful town made not just our list, but everyone's list.
Boltigen Village in Bern, Switzerland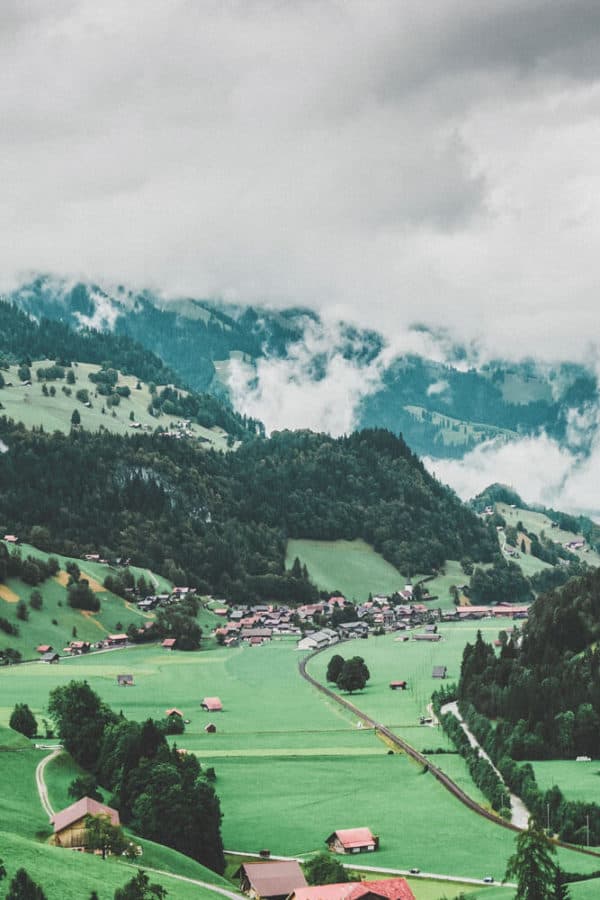 Village in Boltigen with Swiss Alps at Jaun Pass in Fribourg canton of Switzerland.
Gruyerers, Switzerland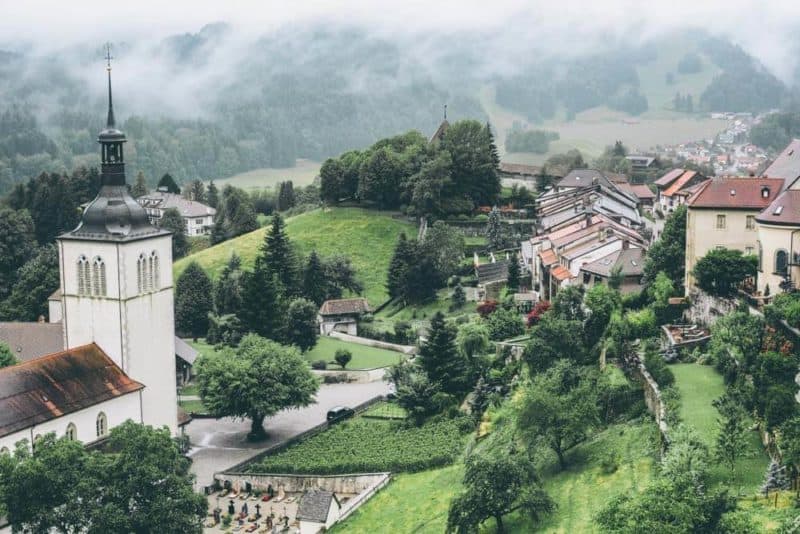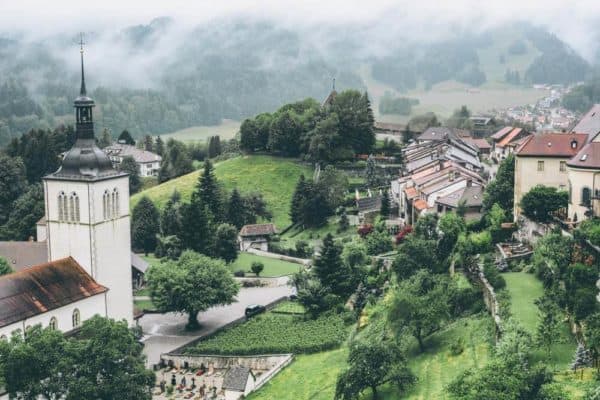 Yes, it's that Gruyere(s) – the cheese capital of Switzerland! Enjoy this areas' well preserved medieval charm, visit a local chocolatiere, or take in some movie magic at the local HR Giger Museum. I guarantee you'll have a delicious (pun intended) time!
Adelboden, Switzerland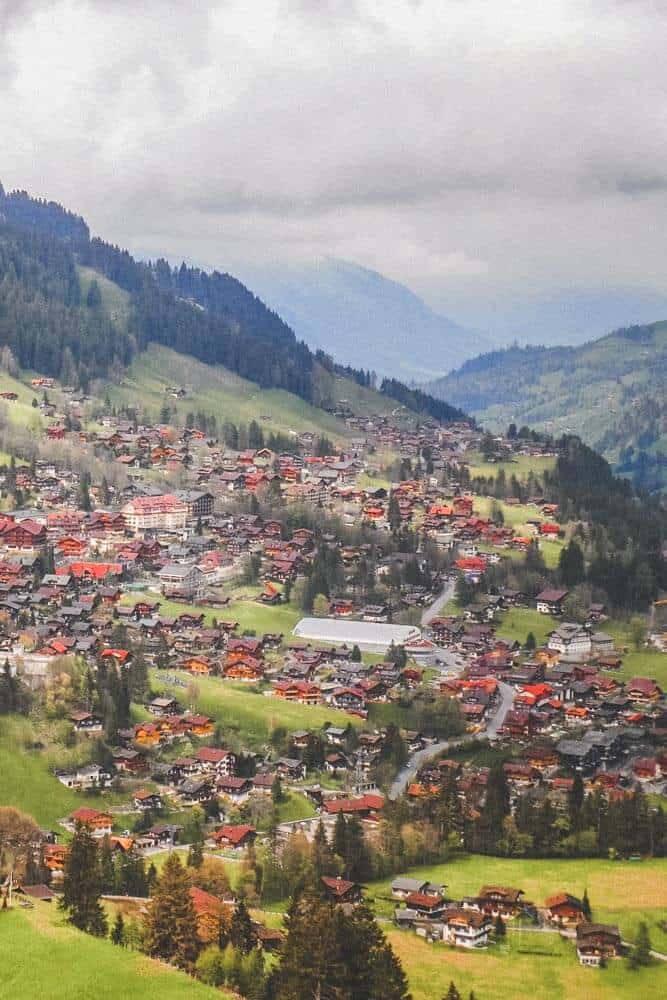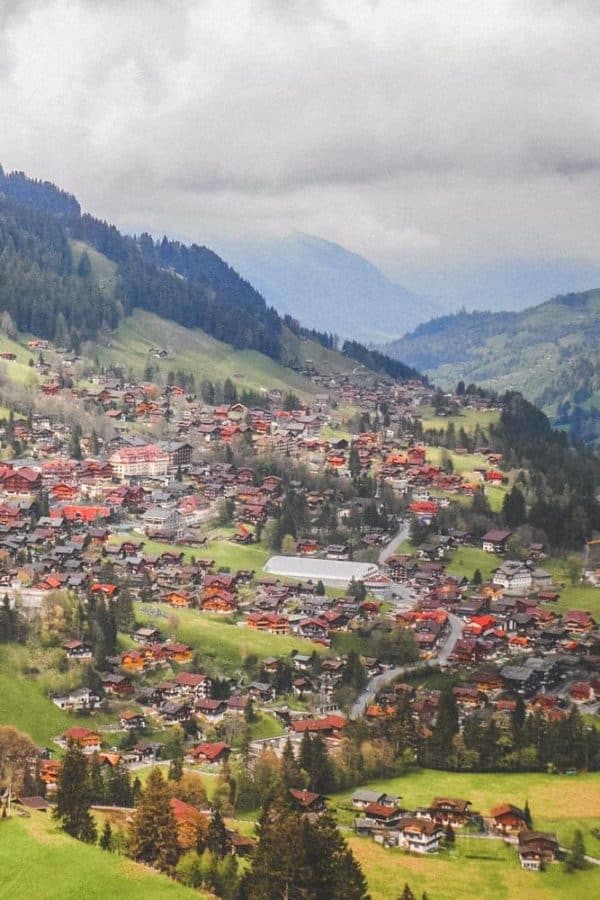 Aerial view of the swiss town of Adelboden.
Engelberg, Switzerland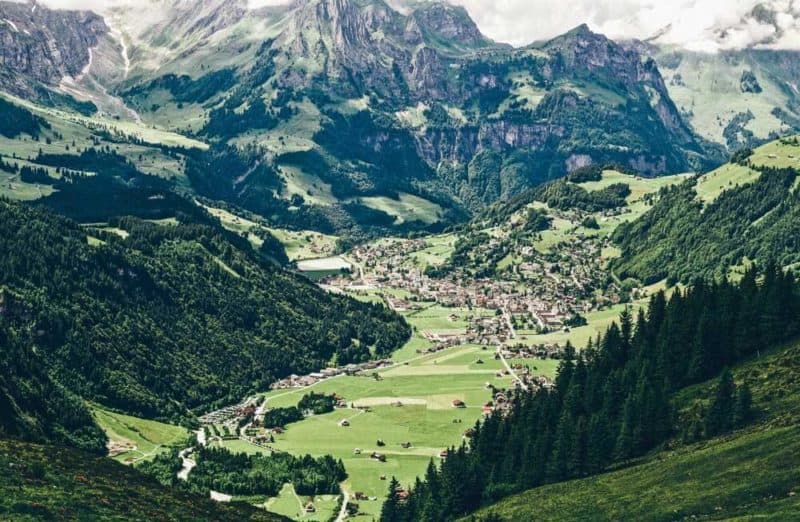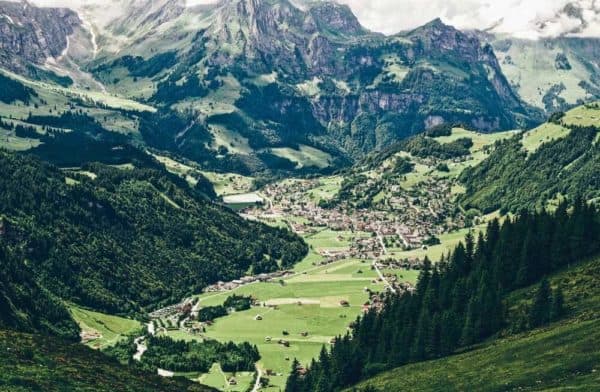 Wow! If you're the adventurous type – look no further. You can do some Via Ferrata Climbing, with mountains ranging from K2 to K5! If that's not enough try trekking across the Titlis Cliffwalk (the highest suspension bridge in Europe). Finish off your trip with a tour through the stunning glaciers at the top of the mountain.
Interlaken, Switzerland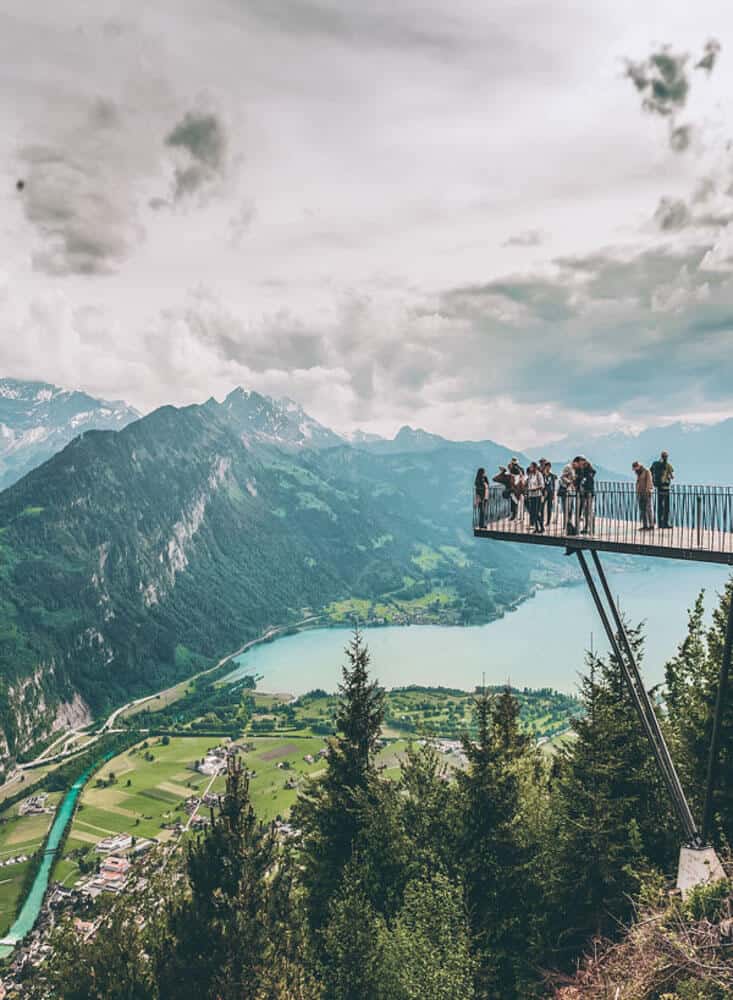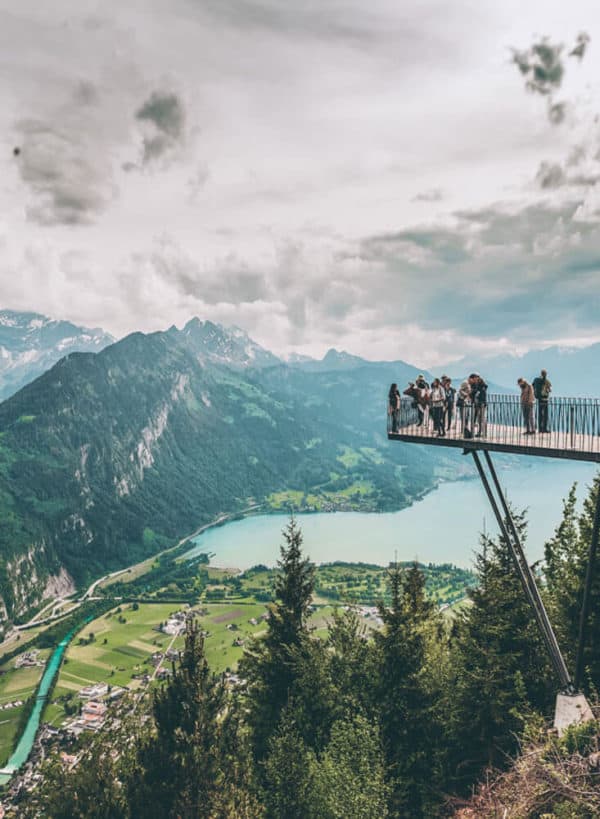 Another breathtaking area in Switzerland, Interlaken has some of the most scenic sights. Get aboard the highest railway station in Europe at the Jungfraujoch departure point – the views are intense.
I honestly think one of the cutest, most unforgettable things to do in the area is driving the winding roads to the Justistal Alpine Dairy to see the beautiful pastures filled with cattle. But my favorite might actually be Lake Thun with its stunning skies and deep blue water – take your time here, it's a perfect place to relax.
One of the most epic things to do in Interlaken is to go tandem paragliding! Flying tandem with an experienced pilot, soar over the beautiful town of Interlaken. You don't have to have any experience. Hotel pickup and drop-off in Interlaken is included. If you are interested in learning more you can book this activity in advance you can click the link below.
Click to book this activity now: Paragliding Experience in Interlaken
Zermatt City and Matterhorn (One of the best places to ski in Switzerland)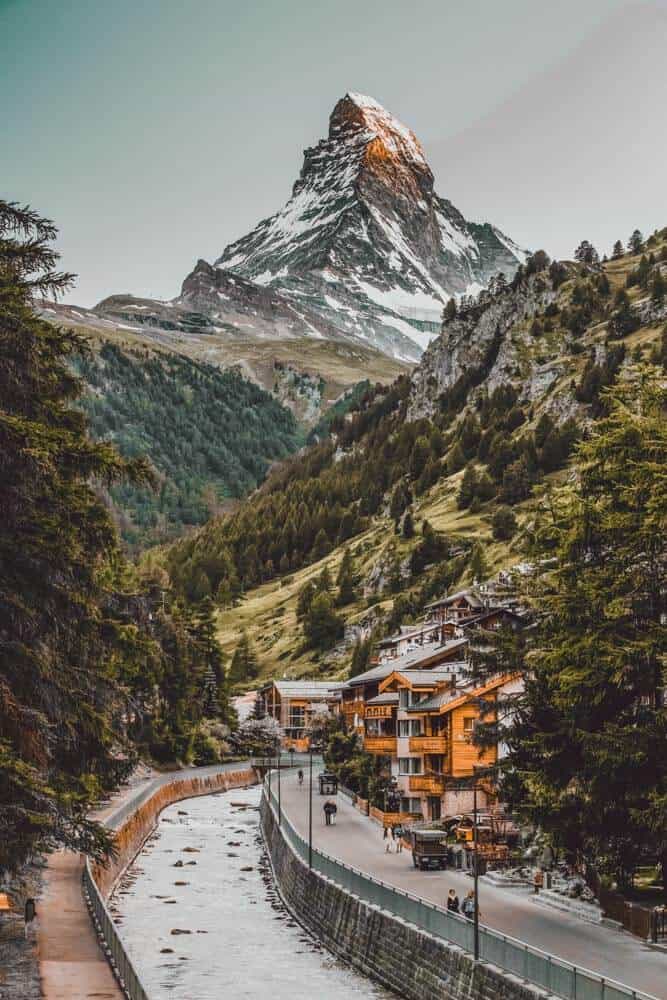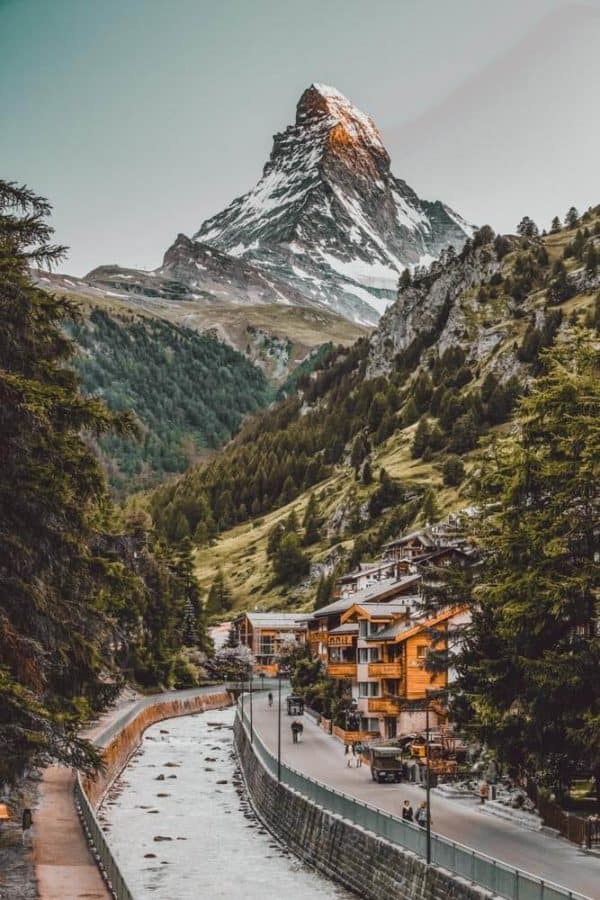 You're not in Disneyland anymore! This is the 14,692 feet – real deal. You can of course attempt to ski the famous Alps but thankfully you don't need to be a Mountaineer to enjoy the views. The entire area is known for its shuttles.
Tiefencastel Village, Switzerland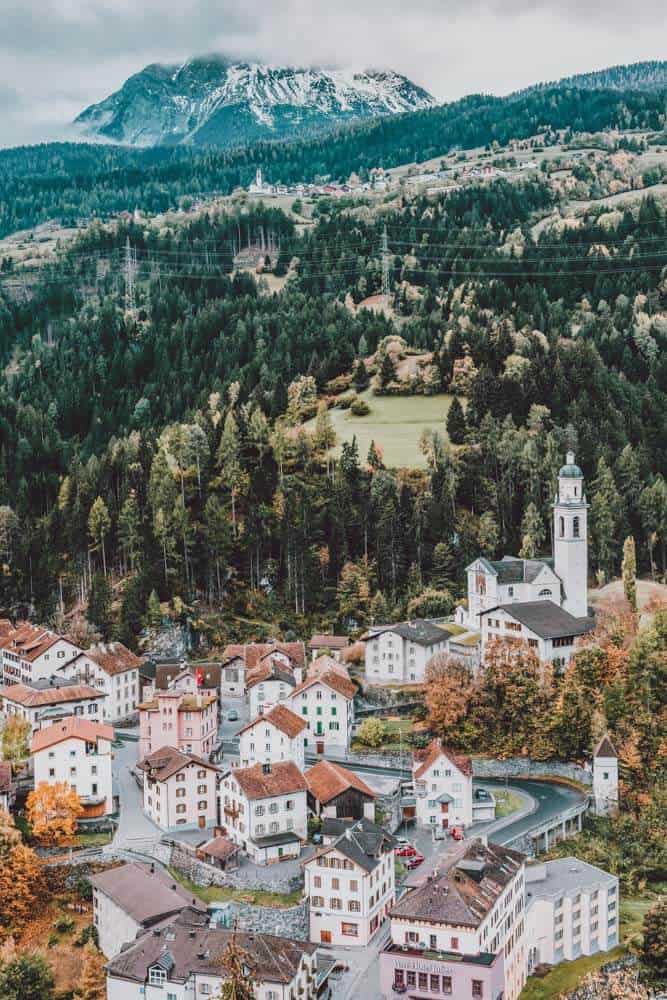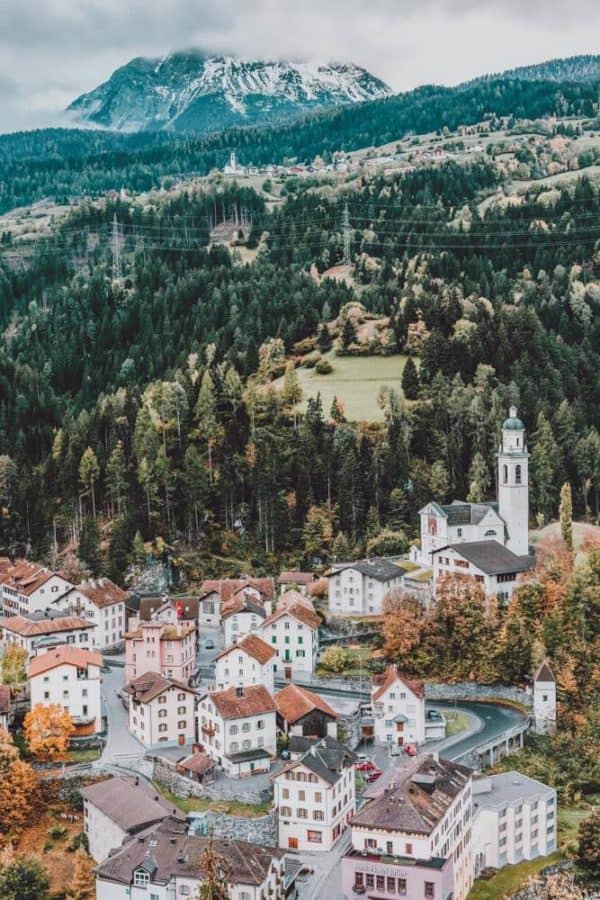 If you enjoy hiking, you'll never want to leave Tiefencastel. Some highlights include crossing the very tall and long Traversinersteg bridge (not for the faint of heart – yowza!), the beautiful Rofflaschlucht waterfall, and reaching the the Kirche St. Martin church.
Lucern, Switzerland
Lucerne is simply just gorgeous. There are so many beautiful bridges and monuments and locations to see. Go walk around the cobbled streets of Old Town to see the colorful buildings and do some shopping.
If you haven't had enough adventure, take the steepest railway in the World to the top of Mount Pilatus. If you want some time on the water – Lake Lucerne has every view, building, and monument you could possibly want.
Lake Lugano, Switzerland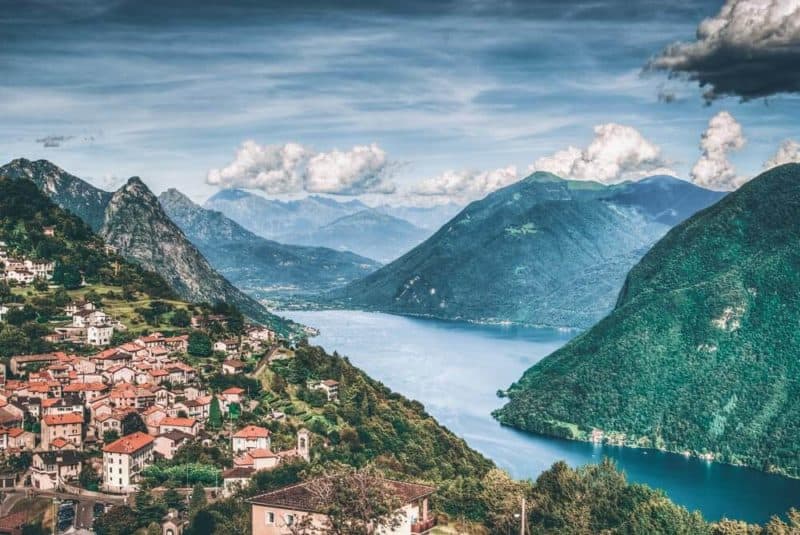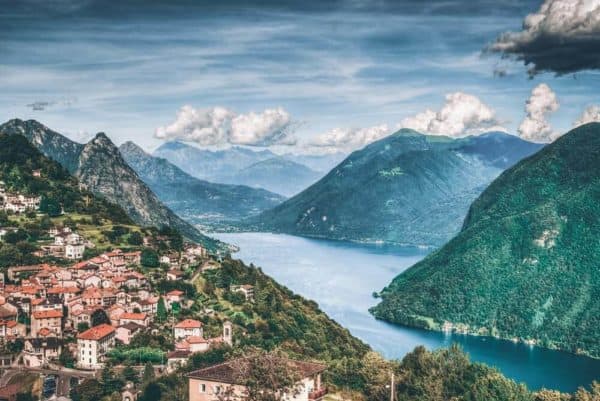 Lake Lugano you have my heart! Go here if you feel like stepping into a postcard. Love Christmas? Go see the Christmas roses at Monte Brè and have lunch at the top of the mountain. Need 360 degree views – checkout Monte San Salvatore.
Grindelwald Village Valley, Switzerland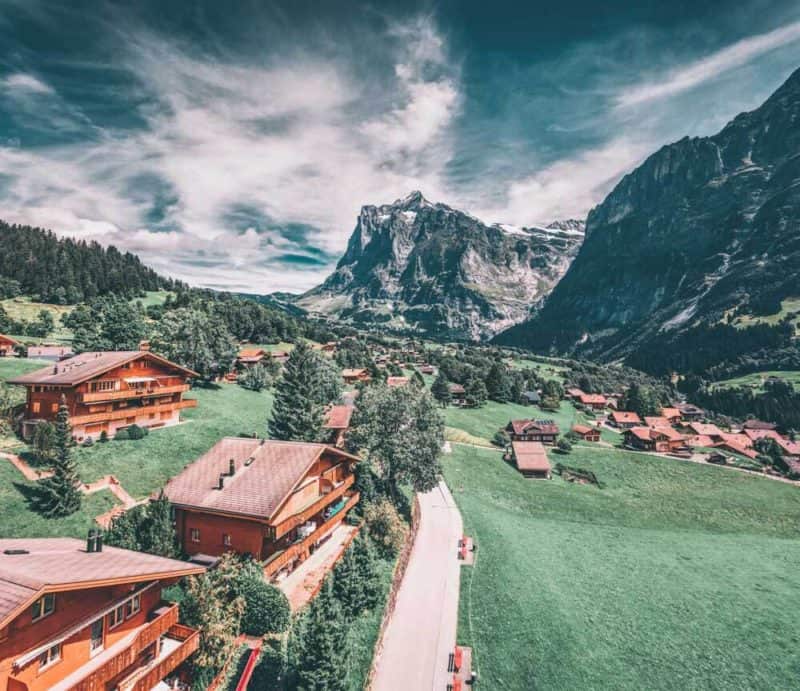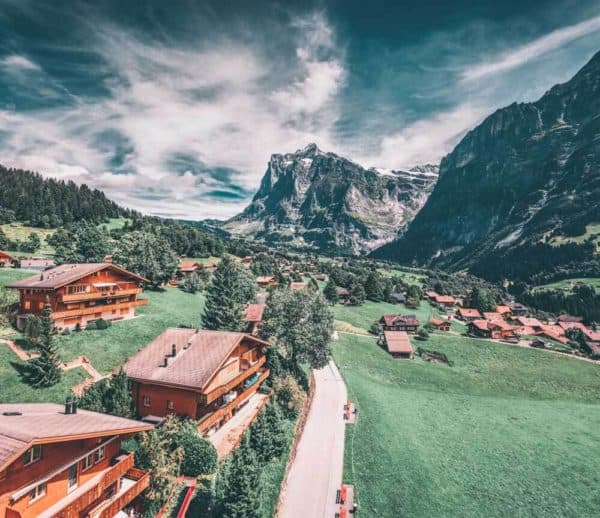 Wellhorn mountain located west of Innertkirchen in the Bernese Oberland Alps.