Want to find places to visit in Paris but only have two days? Maybe you are going to be nearby or can somehow swing an extended layover? My first piece of advice would be to try and extend your trip, but if not possible a whirlwind trip can still get you to a lot of the sights.
Thankfully Paris is pretty well laid out with numerous transportation options allowing you to canvas much of the city. This 2 day Paris itinerary is possible If you are willing to sacrifice sleep and move quick. Ready? Let's go!
Everywhere on the list below can be reached via metro/subway. Unlimited two day passes are available for about $40; by limiting your transportation to the subway you can save a ton of time and money, thus letting you cover more ground.
There are a number of spots further out that require train or bus and a lot more time (Versailles for example), but by sticking to the list below you can still have a really meaningful trip.
You may also enjoy: Top Things You Have to See Your First Time in Paris
Places to visit in Paris in 2 days
Here is my 2 Day Paris Itinerary.
Monmartre – 18th Arrondissement
This post may contain affiliate links, which means I'll receive a commission if you purchase through my link, at no extra cost to you.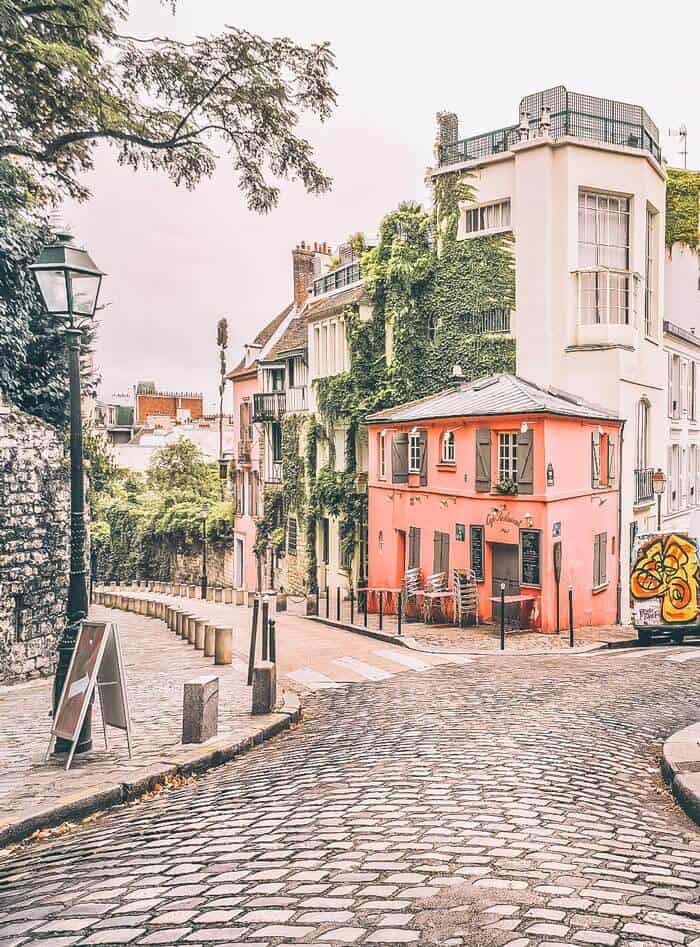 One of the most iconic Parisian stops is the 18th arrondissement (an arrondissement is a municipal district). I've heard people say to avoid this neighborhood because it is overrun with tourists. While it can be crowded, I think it would be silly to avoid it because the tourists come for a reason, it's amazing!
Its allure is not just the quaint cobblestone lined streets, endless cafes, succulent bakeries, or even the classic architecture and entertainment. It is also one of the most historically significant parts of the city by being the home of powerful arts movements and revolutionaries.
Attraction Walking Tour | Paris: 3–Hour Montmartre Cheese, Wine and Pastry Tour
City Walking Tour | Paris: Montmartre 2-Hour Walking Tour
Basilique du Sacre-Coeur
One of the most famous parts of the 18th is the hill of Montmartre, which the Basilique du Sacre-Coeur sits on top of. This gorgeous white domed catholic church was actually built to "calm" down revolutionaries by emphasizing adhering to "proper morality and authority". Tours are wonderful, but be prepared for a lot of steps!
The Moulin Rouge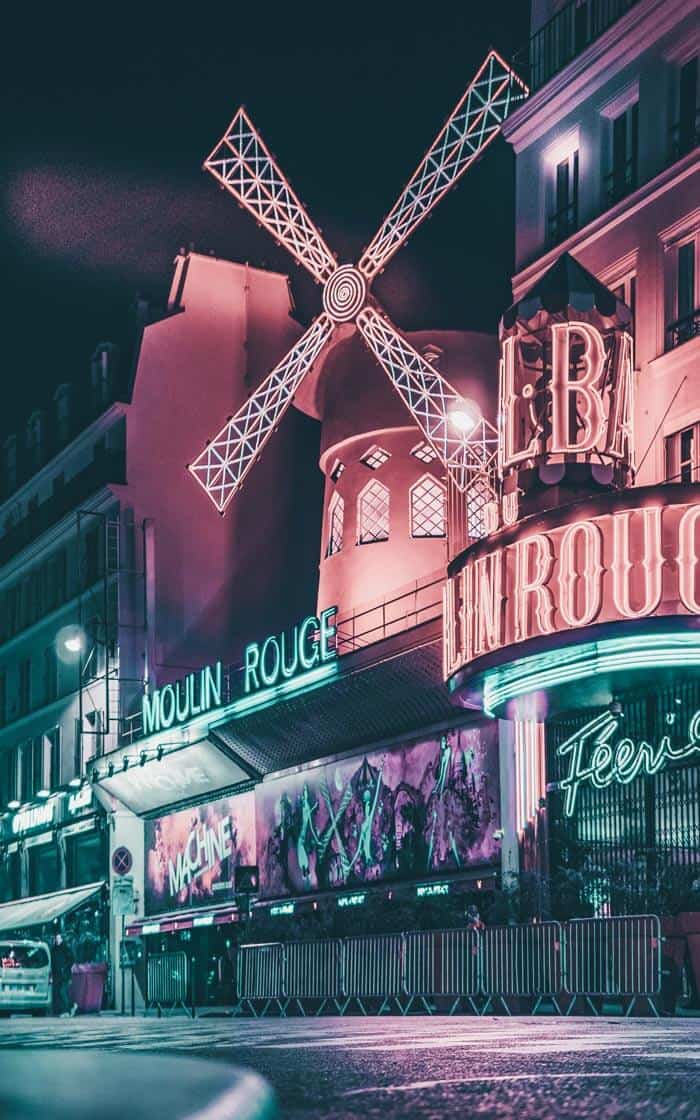 The Moulin Rouge is home to what is probably the world's most famous cabaret show. It is also nestled in the 18th arrondissement.
Access via the metro is easy. Abbesses station is famous itself for being 7 stories underground and having a huge spiral staircase with beautiful murals all the way up. Don't worry, there is also an elevator.
Attraction Ticket | Paris: Moulin Rouge Show with Champagne
Eiffel Tower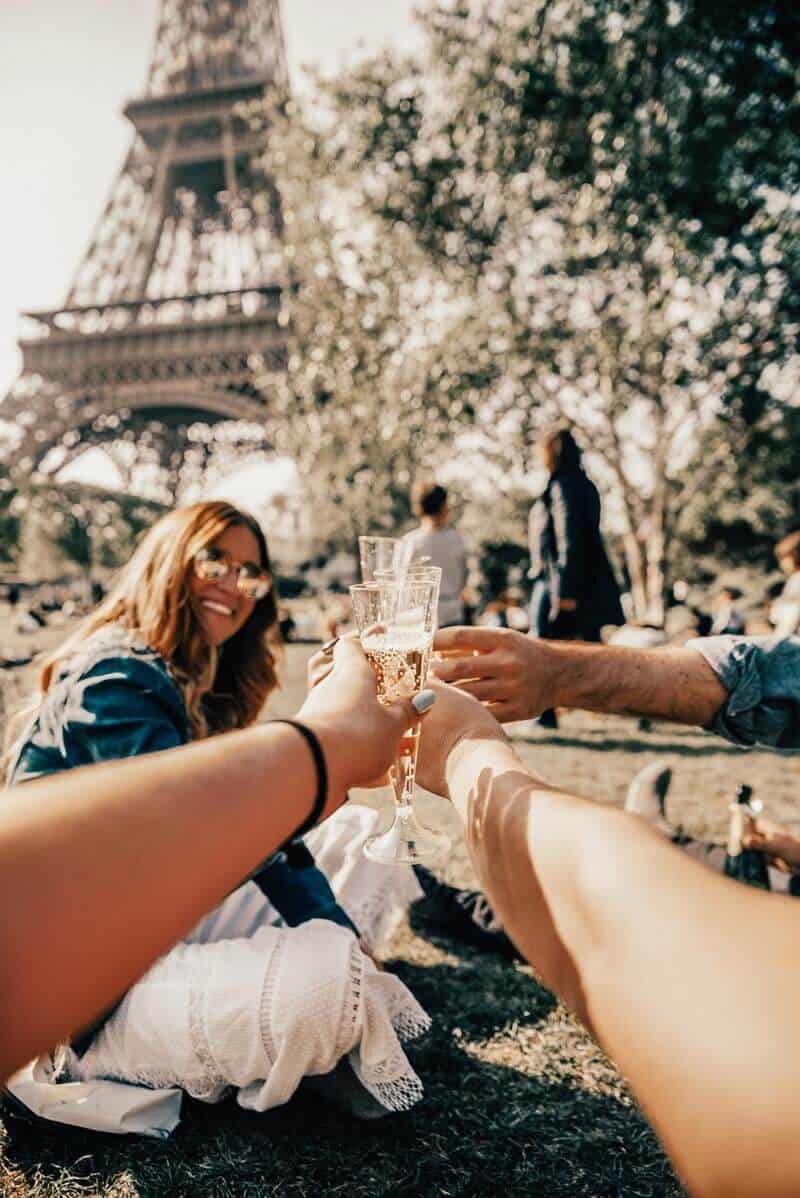 Big shocker to see this one on here right? The Eiffel Tower is often shown as a symbol of Paris, France, and sometimes even Europe as a whole. Even though it is a cliché, you have to go and see why millions flock to this romantic wrought iron tower each year. It's worth a quick visit even if you don't ride the elevator up, or eat in one of the mid-tower restaurants.
Also, be prepared to be entertained by people watching at the base. You will see the most random mix of lovers, street performers, and all around unique individuals.
You can even grab lunch at a bakery nearby and have enjoy an Eiffel Tower picnic (Yes, please!)
Sainte Chapelle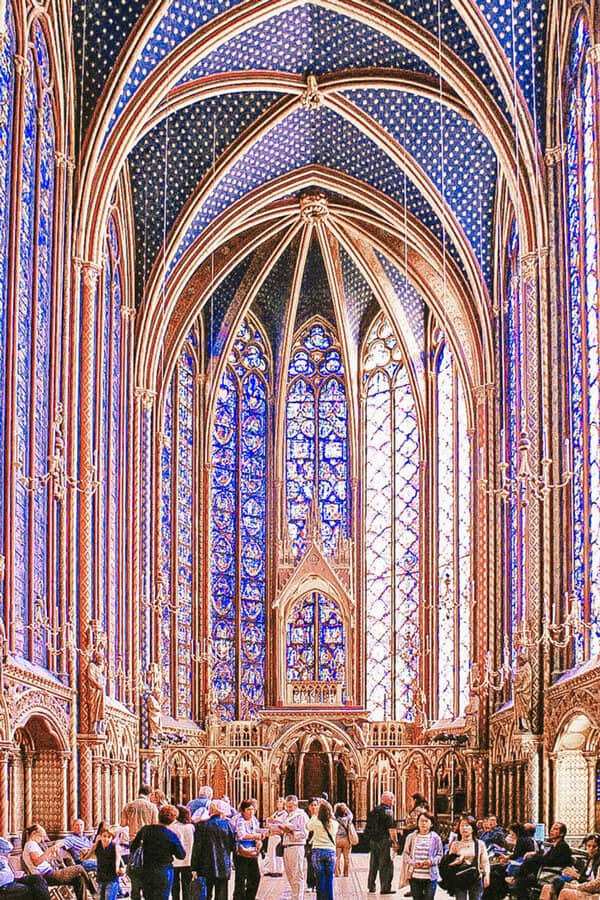 Sainte Chapelle is a gothic chapel with some of the most extensive and beautiful stained glass in the world. It is amazing to think that it was originally completed all the way back in 1242.
If possible make sure to visit when it is sunny outside as the effect of the sun coming through the stained glass is exhilarating (nothing like some of the other chapels that can feel gloomy inside).
Sainte Chapelle is also easily accessible by metro, but if you want to head to the Louvre or Notre Dame, you won't even need the metro as it is located between them.
Arc de Triomphe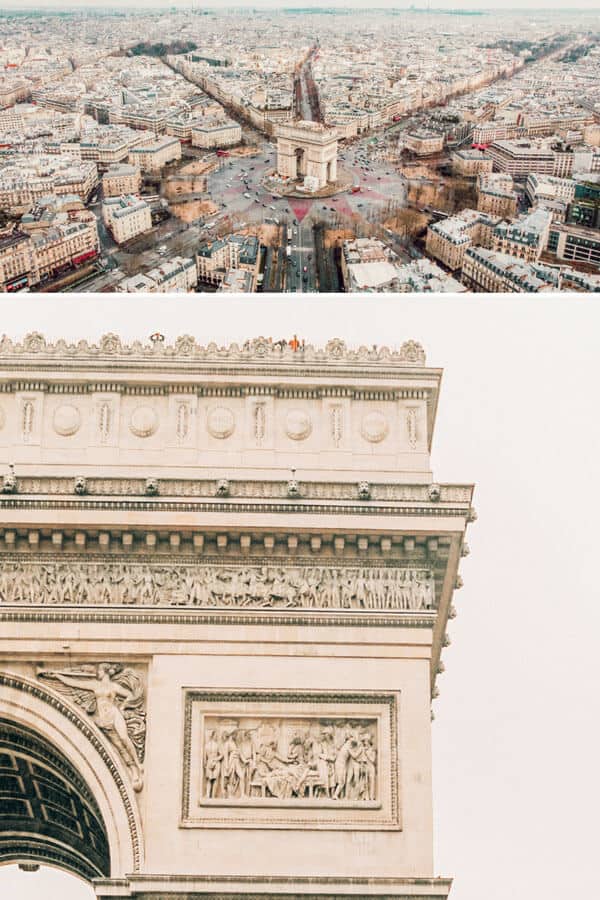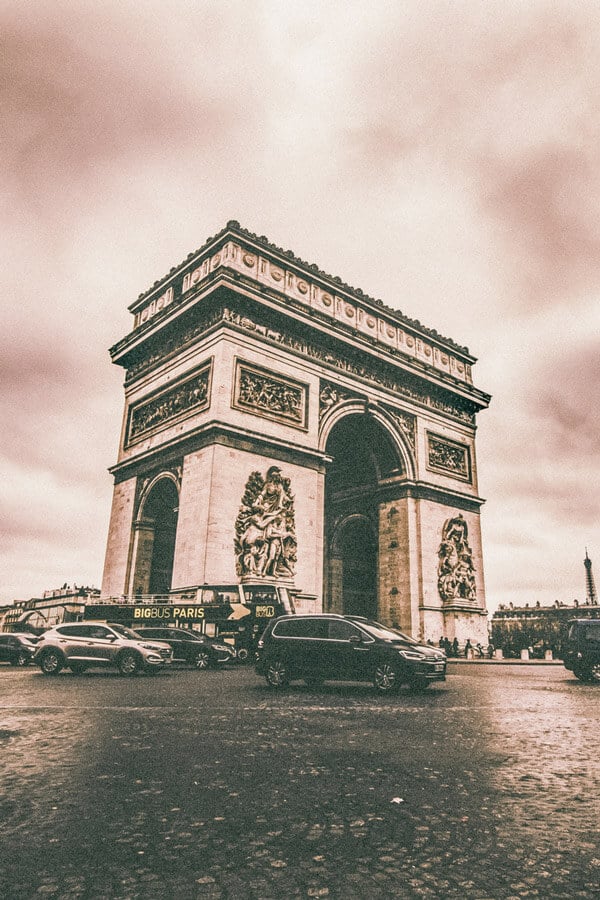 The Arc de Triomphe, or triumphal arc (I didn't know triumphal was a word in the English language until looking this up) is another iconic symbol of Paris. It would probably be even more prevalent if it wasn't for the Eiffel Tower. Napoleon commissioned this edifice to help brag about his military accomplishments.
The Arc is massive; to most people it appears much bigger in person than in pictures. It is immensely popular and situated between 12 intersecting streets, so don't expect some quiet time to inspect all the generals names inscribed in the Arc to yourself.
Also, one of the streets coming of the Arc is the world famous Champs-Élysées (i.e. a gold medalist of shopping spots).
Notre Dame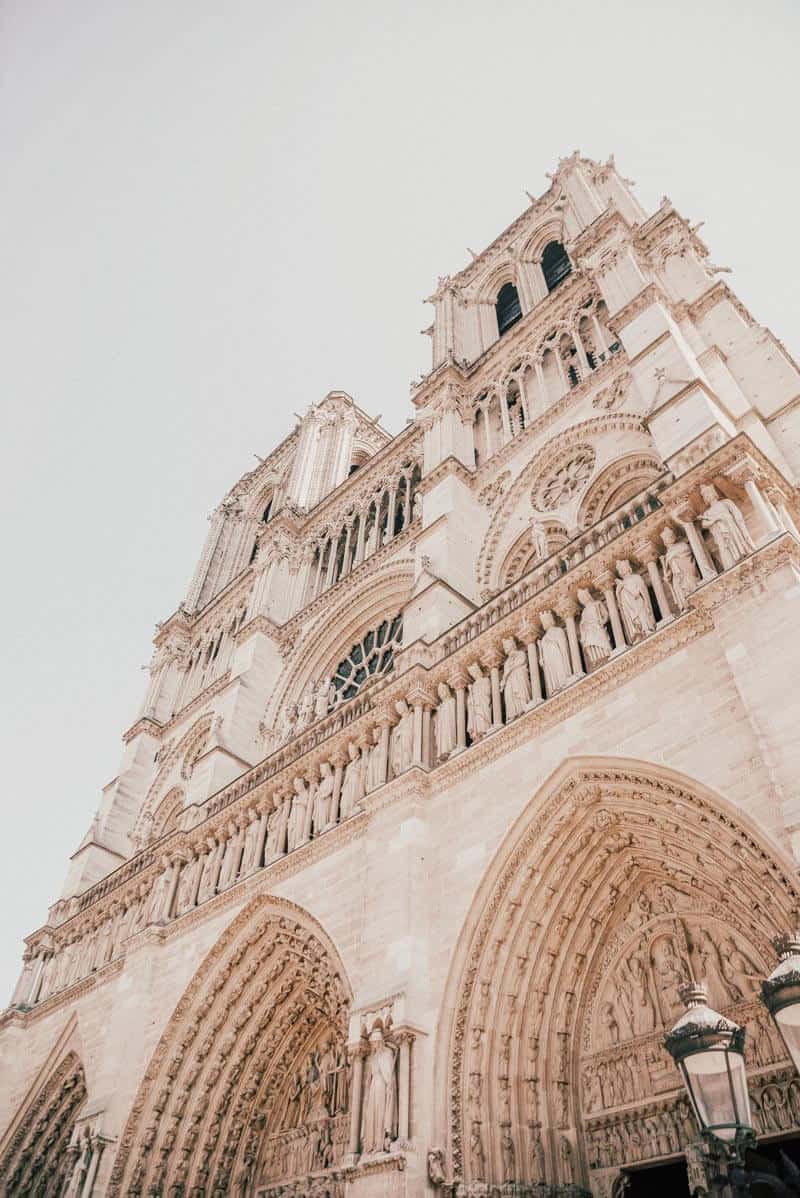 This medieval Catholic cathedral is also historic and world famous. Almost 200 years of construction were finished in 1365, so it's fair to say it has been around for a while. It is a great example of gothic architecture, and the inspiration behind The Hunchback of Notre Dame.
It still is a catholic church today, but aside from church services you can visit the crypt or climb to the top, though unfortunately I couldn't spot Quasimodo while there.
The Louvre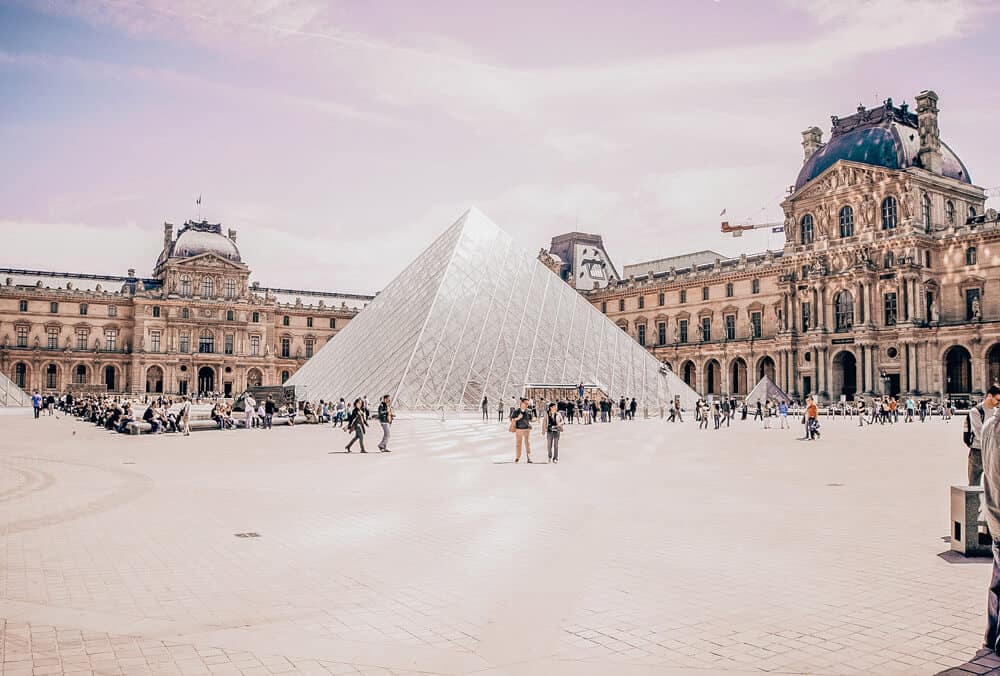 I hesitate putting the Louvre on a two day itinerary because it is the world's largest museum and it alone could fill your two days. Arguably it is also the world's most famous museum and houses so much more than the Mona Lisa.
Originally the Louvre Palace was a fortress, but as time went on it was expanded considerably and recommissioned as a museum. It houses over 35,000 works of art that are said to be worth between $50-$100 billion dollars (or priceless depending on who you ask). It serves as a central landmark in the city, and is 100% a can't miss, even if you aren't the artsy type.
Luxembourg Gardens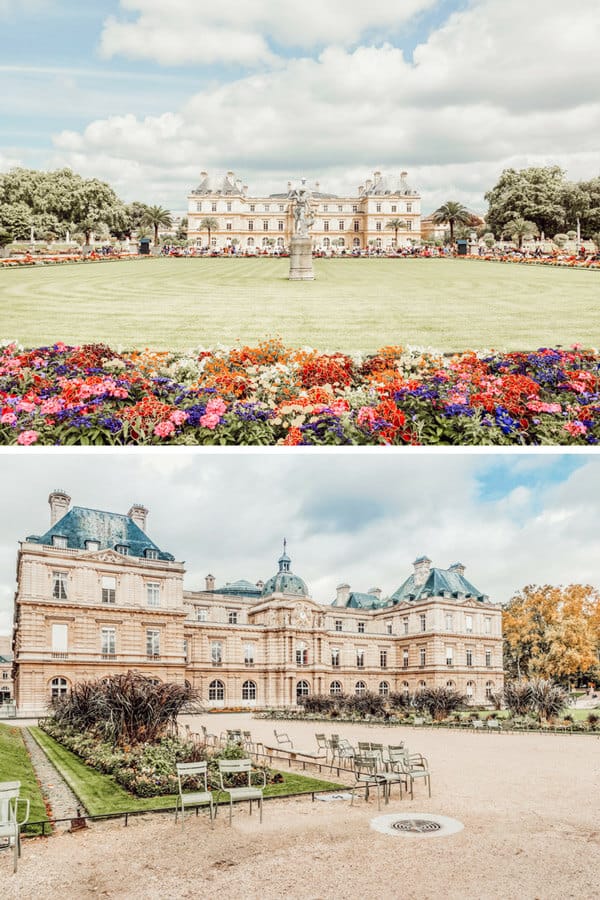 I'm a sucker for a beautiful green space in the center of a sprawling city. Luxembourg Gardens perfectly exemplifies this. It is the ideal place for a stroll that will allow you to appreciate impeccable flower arrangements, flowing fountains, intricate statues, and even live music. I think of it as the park mentioned in Les Miserables where Marius and Cosette met.
While in the park remember to not relax too much though since you only have two days and more ground to cover.
Anything I missed? I mean, it can be hard to fit in all the places you want to see in Paris in 2 days, but these were our top picks.
Anyone been able to complete these stops on a truncated time table?
Read Next: