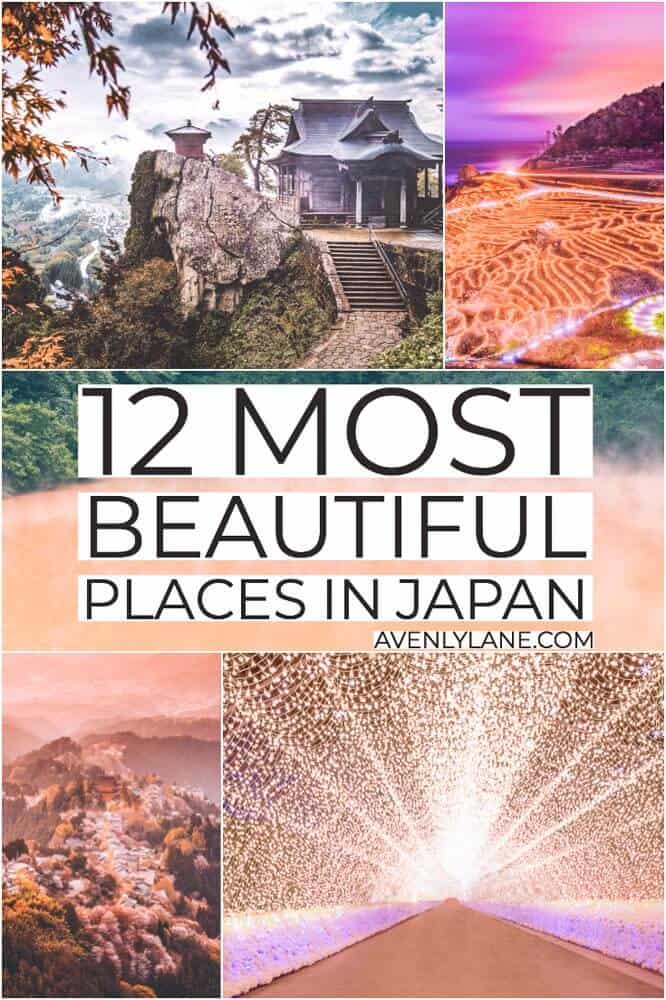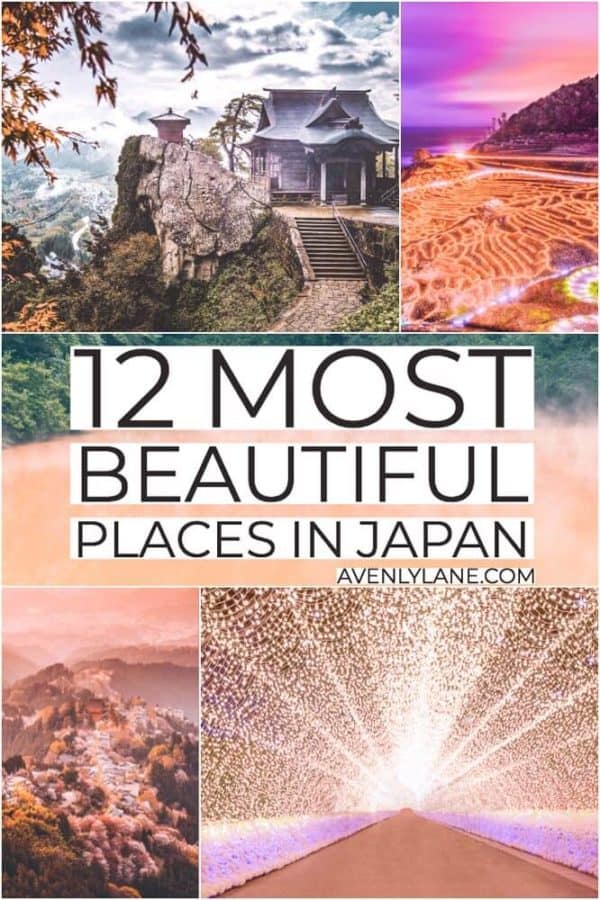 The Most Beautiful Places You Have to Add to your Japan Bucket List
Oh Japan, why do you have to be so far away! My husband recently took a trip to Japan; his trip made me even more anxious for my health to return so I can travel that far again!
A few years back doctors diagnosed me with Postural Orthostatic Tachycardia Syndrome and let's just say, the symptoms are quite unpleasant.
I'll spare you the boring details and just say that I have never been in so much pain that I wanted to die…until I had P.O.T.S. It stole 4 years of my life leaving me almost completely disabled and bedridden.
Thankfully, I am finally getting better; it is such a relief to be able to drive a car again, walk up the stairs and even wear shoes! The things you take for granted! No joke, I cried the first day I put on shoes because it had been almost 4 years since I was healthy enough to wear them.
We just got back from my first international trip in over 5 years and it went SO WELL! After having so many years of disappointment and misery, you start to expect disappointment and misery…but this trip was anything but!
I have no doubt that I will soon be traveling to Asia! For now, here is my Japan bucket list.
If you are looking to expand your Japan bucket list this list is for you! I included some of the lesser known and more beautiful places in Japan.
The Most Beautiful Places in Japan
The islands of Japan are some of the most beautiful islands in the world. With the length of the archipelago being covered in a variety of climates, foliage, and mountains, there is something incredible to see in every direction.
Ultimate Japan Bucket List
Yamadera Temple in Yamagata, Japan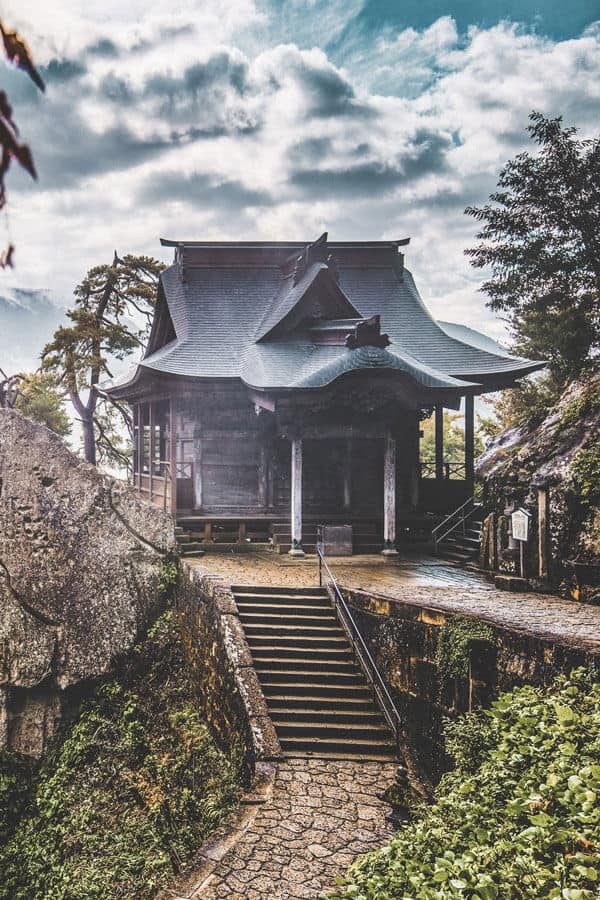 What I would give to have this view from my home anywhere in Vegas. This is one of the most beautiful temples in Japan!
Yoshinoyama, Nara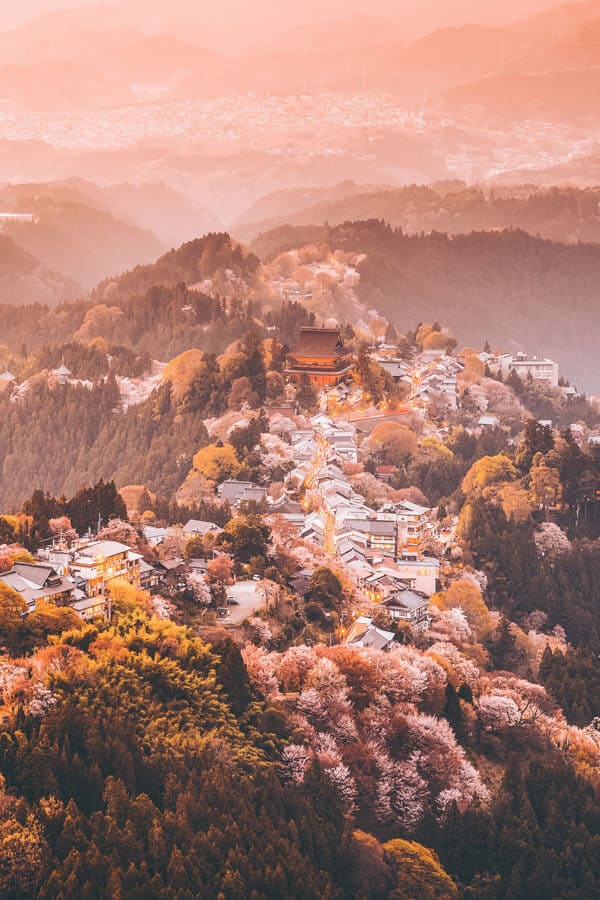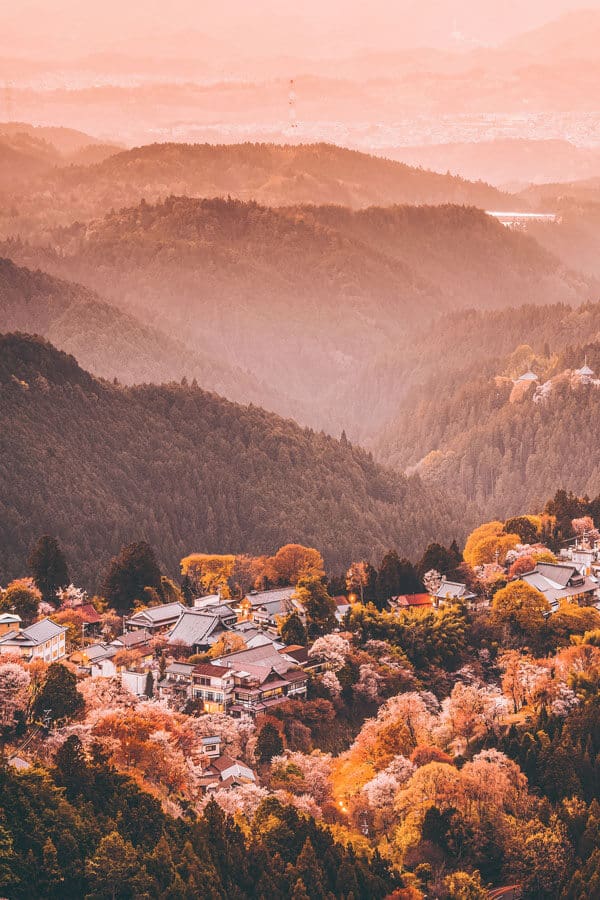 Kochia Garden at Hitachi Seaside Park, Japan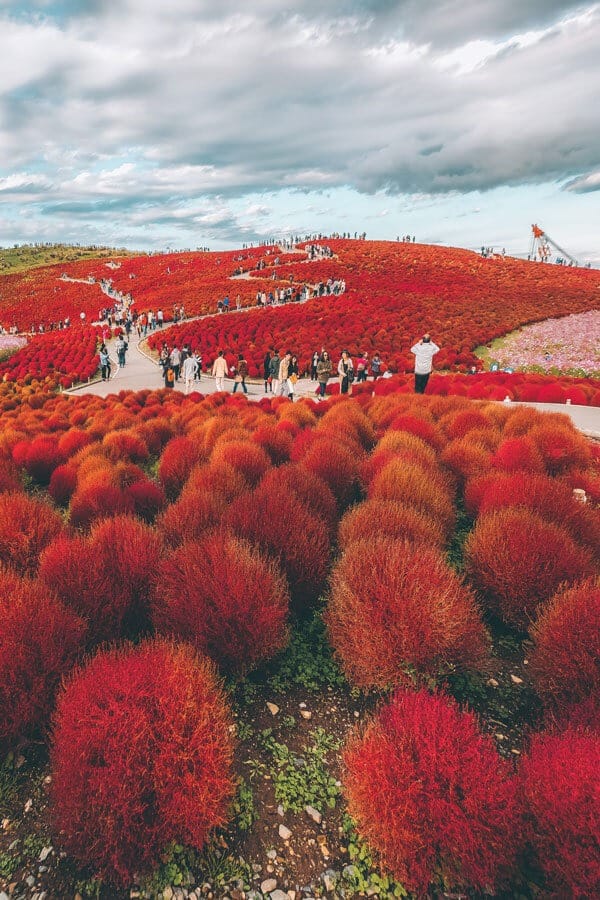 Takachiho Gorge, Miyazaki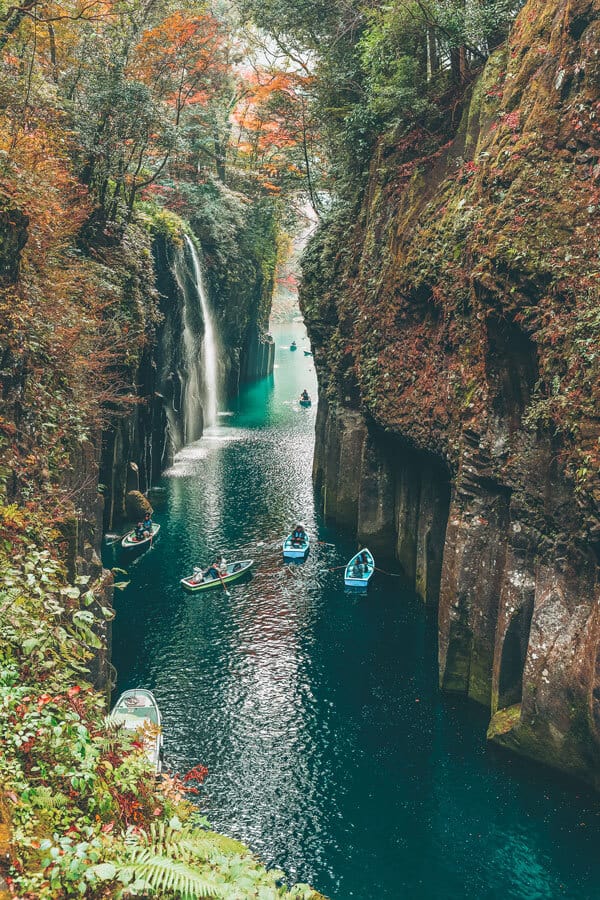 Nachi Falls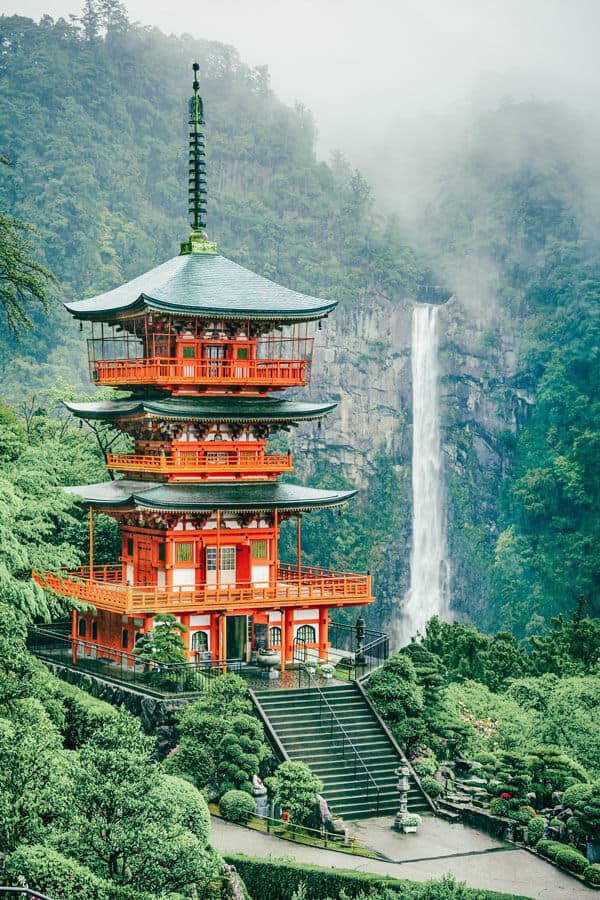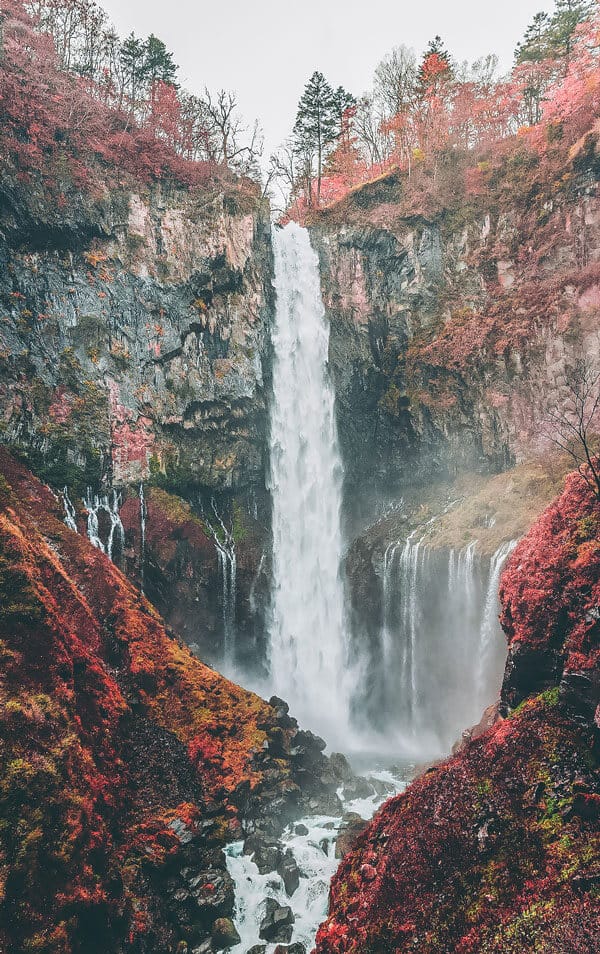 The incredible Nachi Falls is the highest waterfall in Japan, and arguably the most gorgeous!
Wajima, Shiroyone Senmaida Rice Terraces
Omijima, Yamaguchi
Winter Light Festival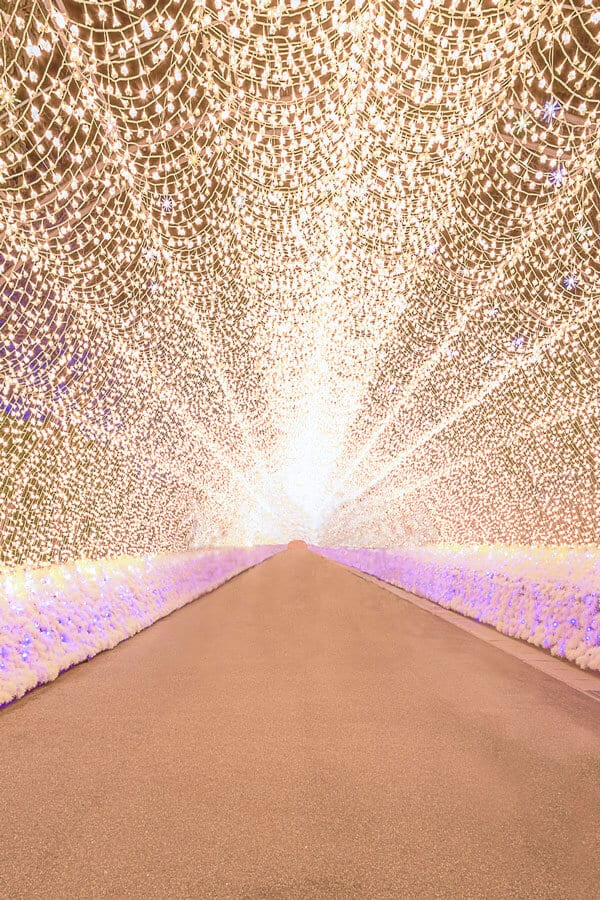 These photos are famous on Pinterest; I can't seem to stop pinning them. The light festivals in Japan are unreal! I need to do a full post on them but if you are ever in Japan in the winter you definitely should see one. I think it is safe to say they decorate for the holidays. Haha!
Blue Pond, Biei, Hokkaido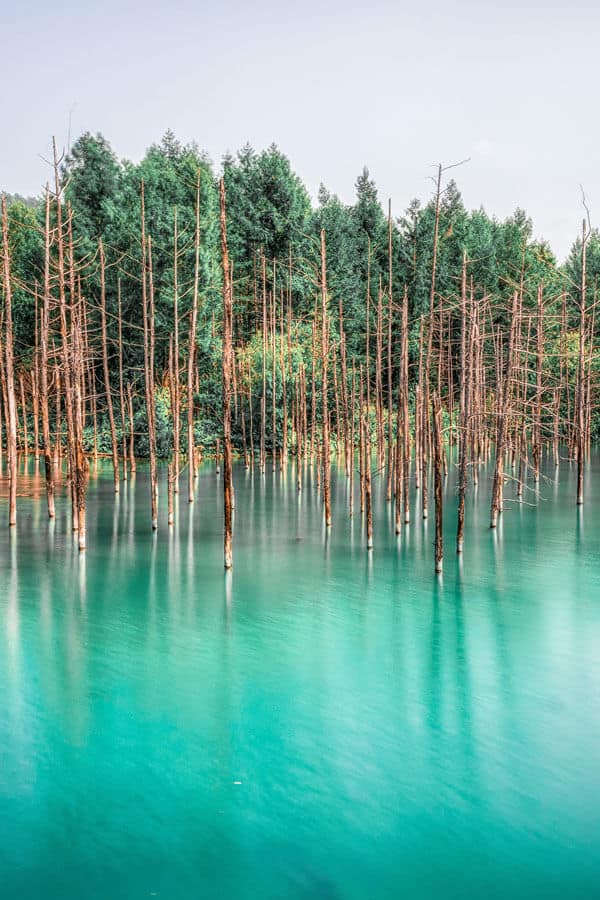 Shiba Sakura in Hokkaido Japan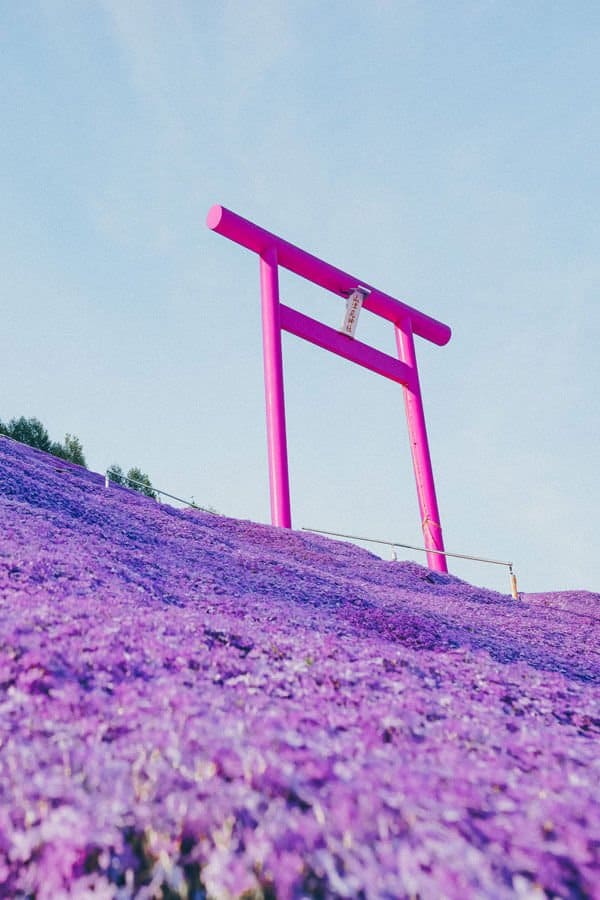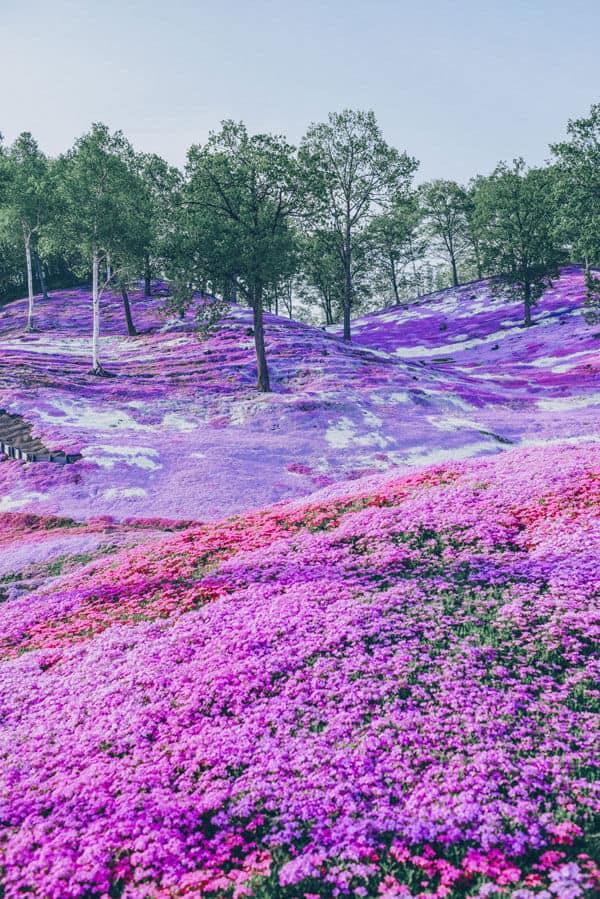 Shibazakura Park is one of the most beautiful places in Japan! It is pretty easy to see why it made our Japan bucket list.
Shimoda Japan Town Skyline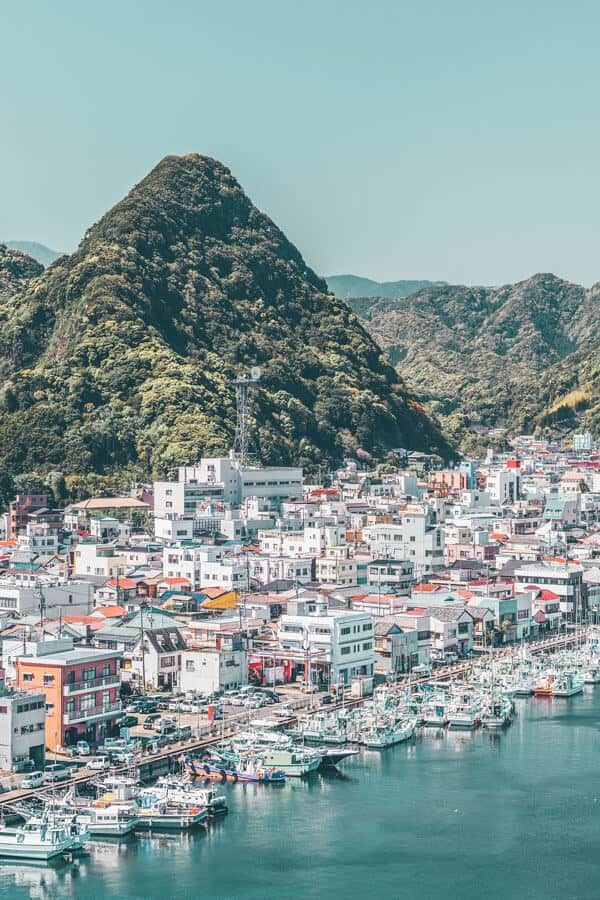 Honestly, I have no clue how to even get here, but I am determined to find out! If you have any tips let me know!
If these beautiful places in Japan have not convinced you to visit then nothing will!
What is your favorite place in Japan?