This post may contain affiliate links, which means I'll receive a commission if you purchase through my link, at no extra cost to you.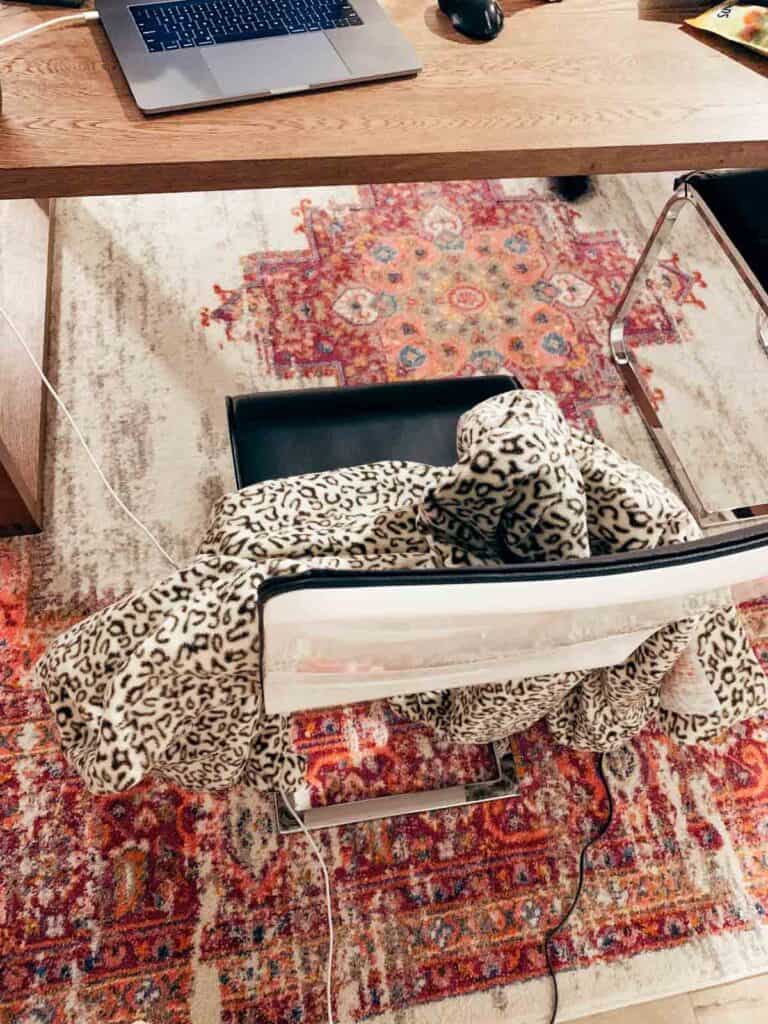 Am I the only one that has allergies year round? Whatever happened to "allergy season"? It's terrible.
Dry air, and living in a dry climate – Las Vegas, has definitely made things worse. Because of this if I turn on the heat in the winter (yes, it does actually it cold here!) it dries out the air even more.
Even drier air is last thing I need right now.
Occasionally, I will use little space heaters, they work okay. But the nice ones are expensive and the little ones don't go very far. That is why I love my sunbeam heated blanket! It has 3 heat settings and is the perfect solution for me.
Cheetah Print Heated Blanket