Looking to add to your Ireland bucket list? Keep reading to find 20 of the best places to visit in Ireland.
It is hard to believe that a country the size of Indiana, USA has SO much to offer. Including over 30,000 castles?! That is insane!
The 20 best places to visit in Ireland
Cliffs of Mohr
This post may contain affiliate links, which means I'll receive a commission if you purchase through my link, at no extra cost to you.
Who goes to Ireland and doesn't stop to see the Cliffs of Mohr? No-one! Can you even call it a trip to Ireland without visiting the Cliffs of Mohr? The most famous landmark in the country. People flock from all over the world to visit THIS exact spot. It is just that good.
An Branán Mor, Cliffs of Moher , Liscannor, Ireland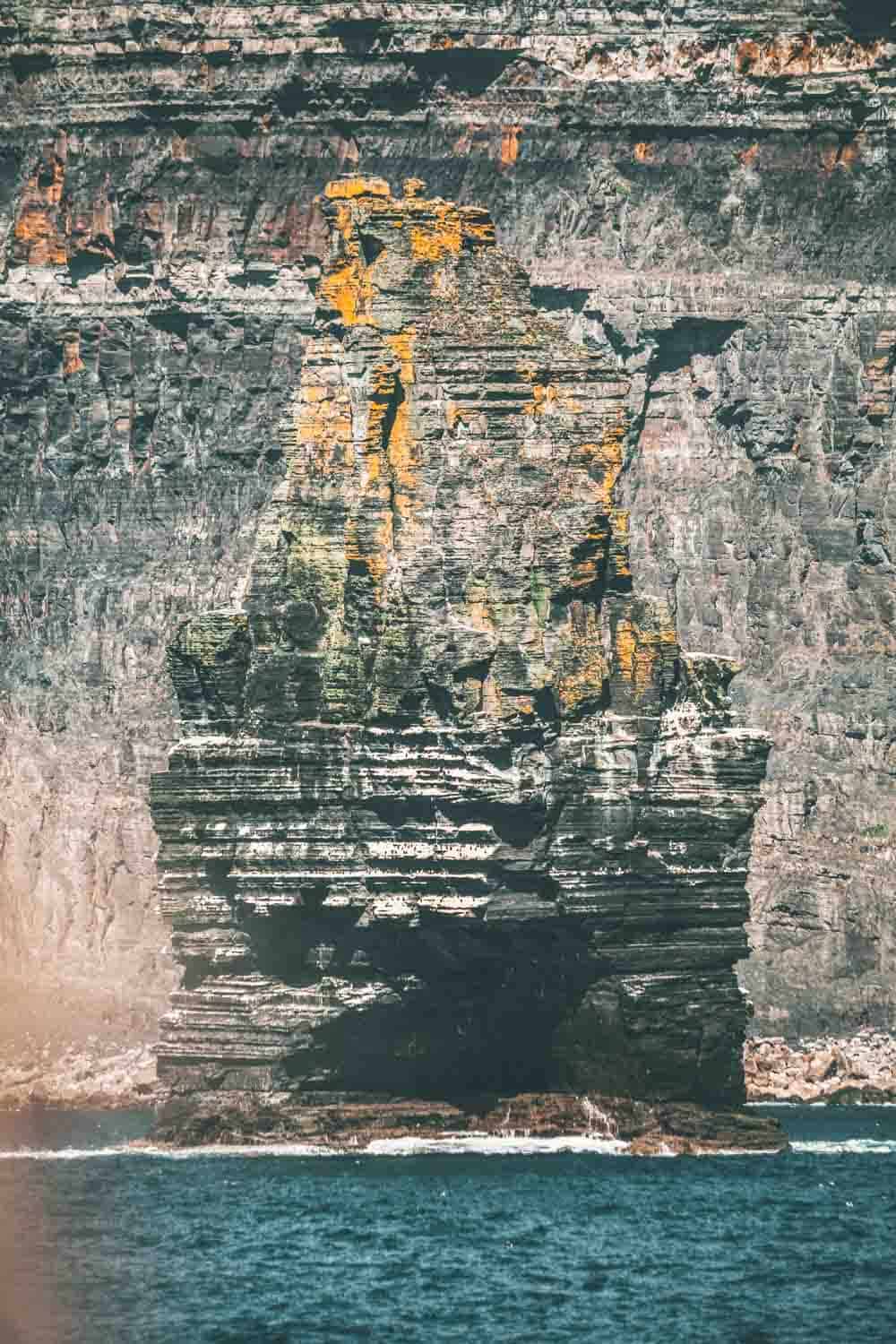 Incredible Sea Stack right next to the Cliffs of Mohr.
Visit St. Patrick's Cathedral in Dublin – A must do in Dublin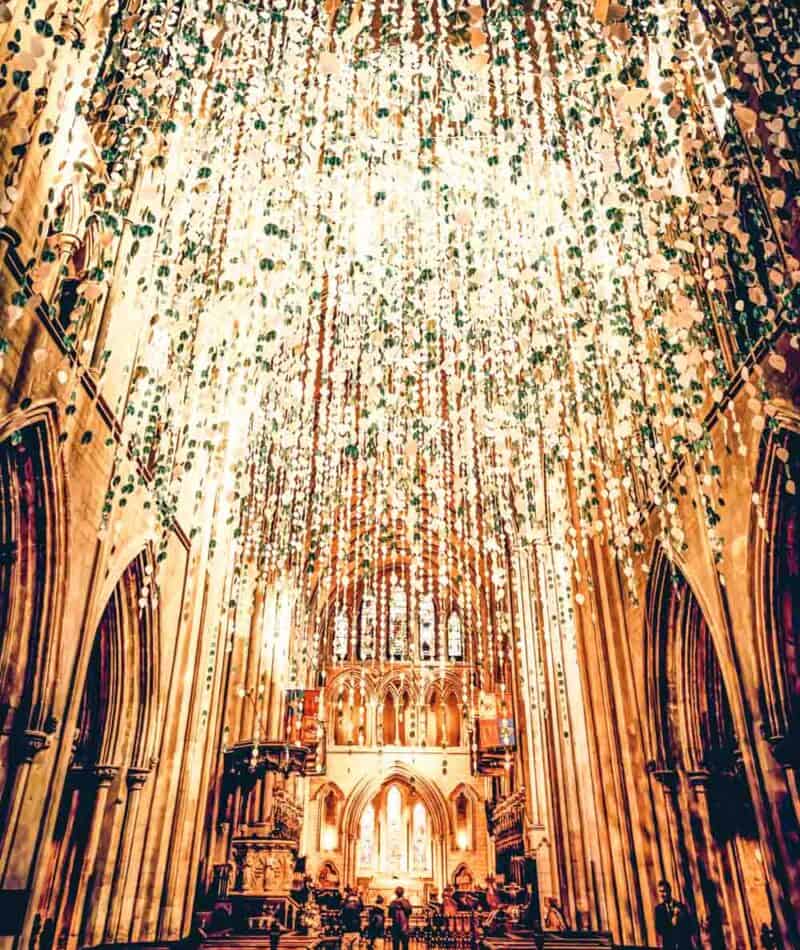 Honestly, this church is just stunning. Definitely one of my top must do's in Dublin.
Address – 24 Patrick St, Wood Quay, Dublin, Ireland
Visit the Aran Islands – Inisheer Island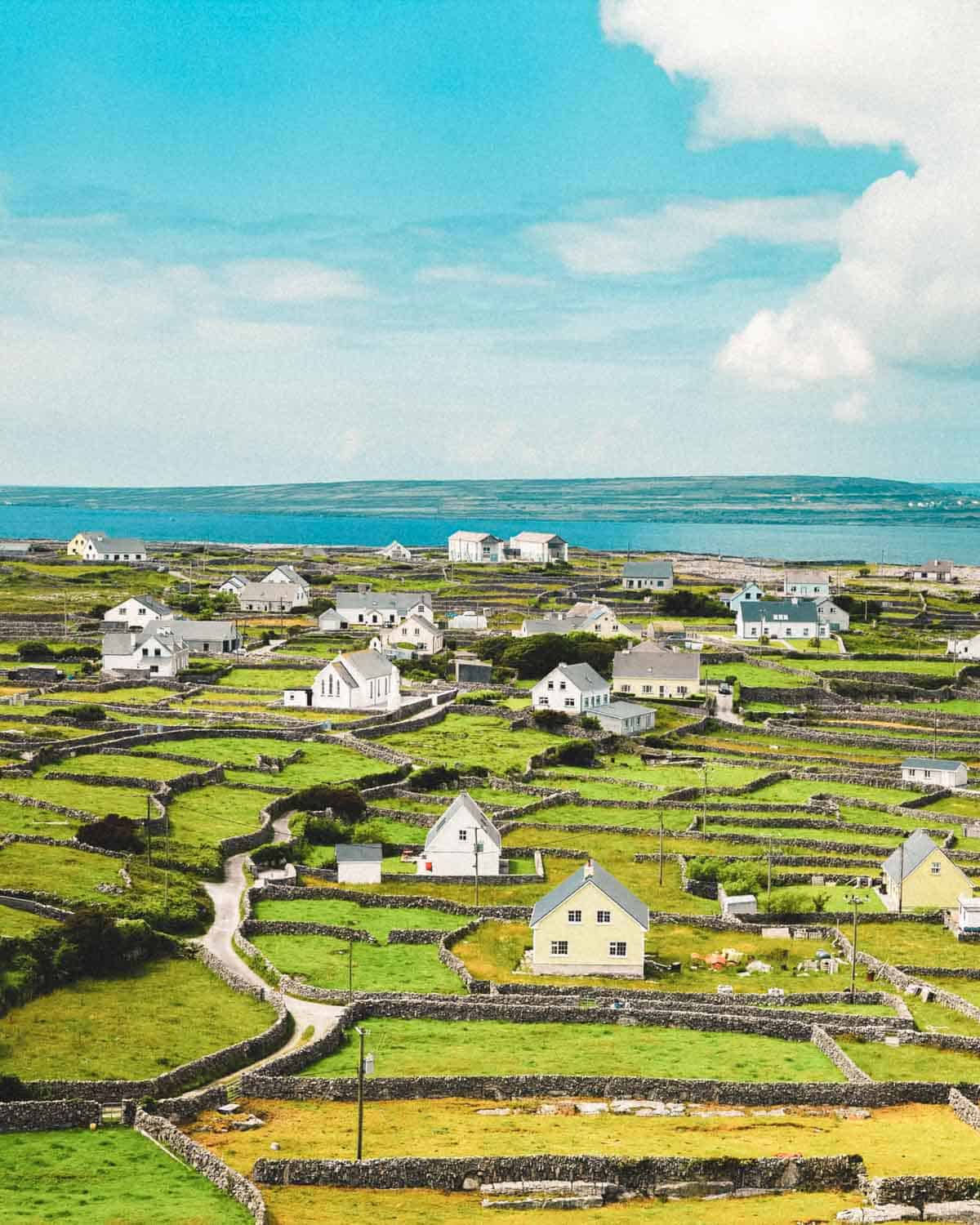 Aerial landscape of Inisheer Island part of Aran Islands Ireland. Probably the most beautiful places in Ireland. Not hard to imagine why.
Bray, Wicklow, Ireland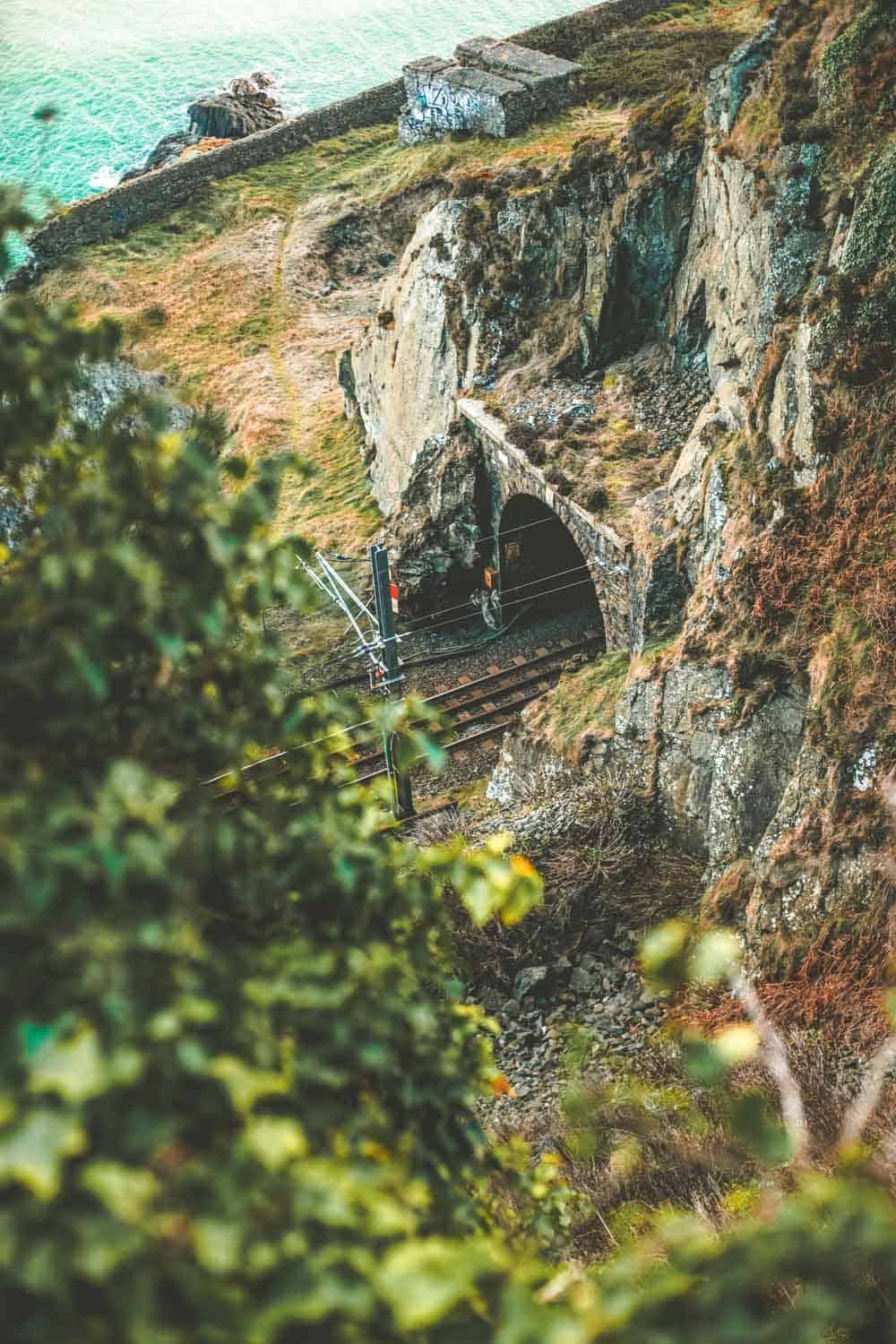 Hidden gem. You're welcome.
Temple Bar, Dublin, Ireland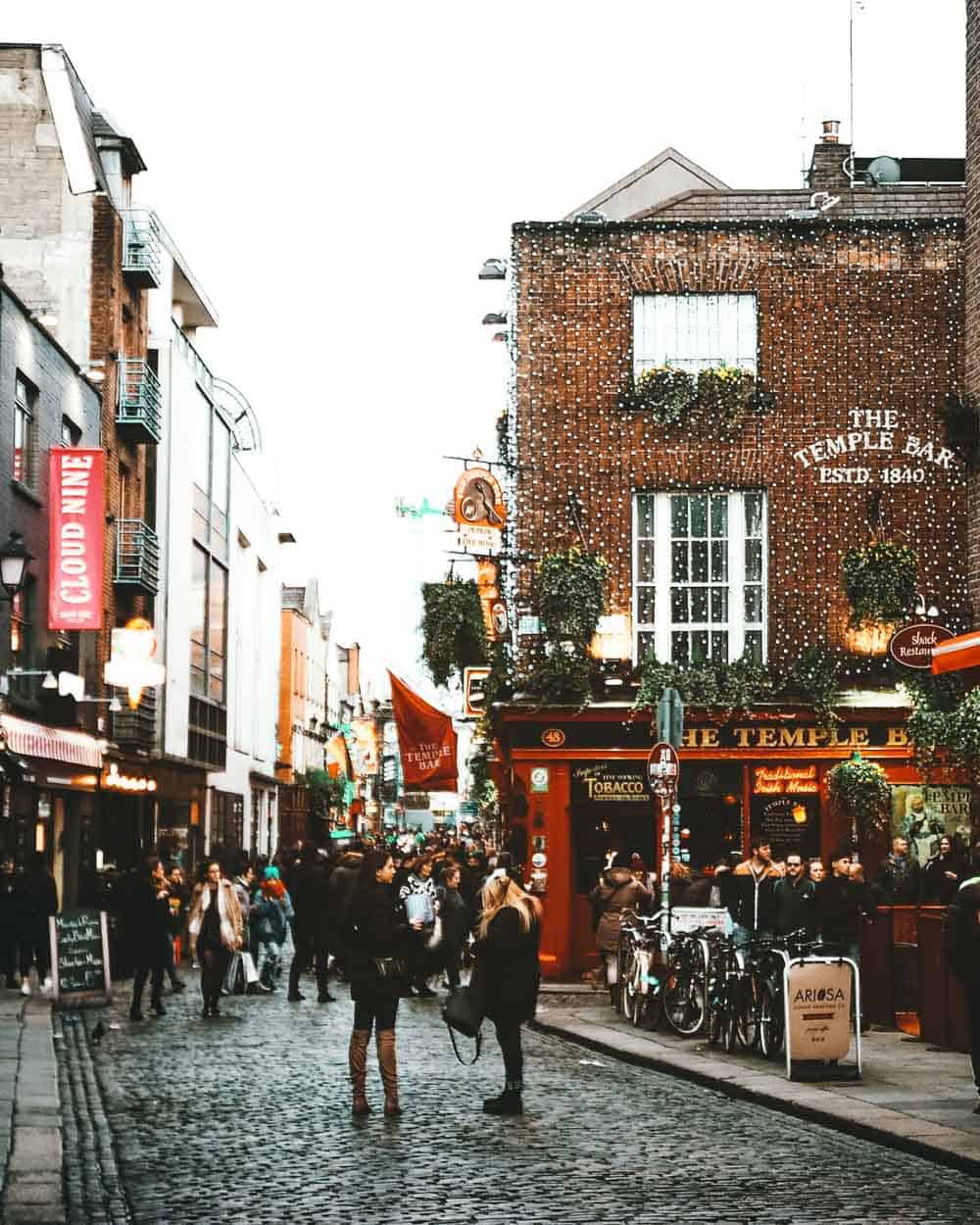 A popular must do in Dublin is visit Temple Bar. After all, you can't mingle with the Irish and not visit a charming Irish Pub. What is your favorite Bar in Ireland? Let me know in the comments below!
Lough Tay, Ireland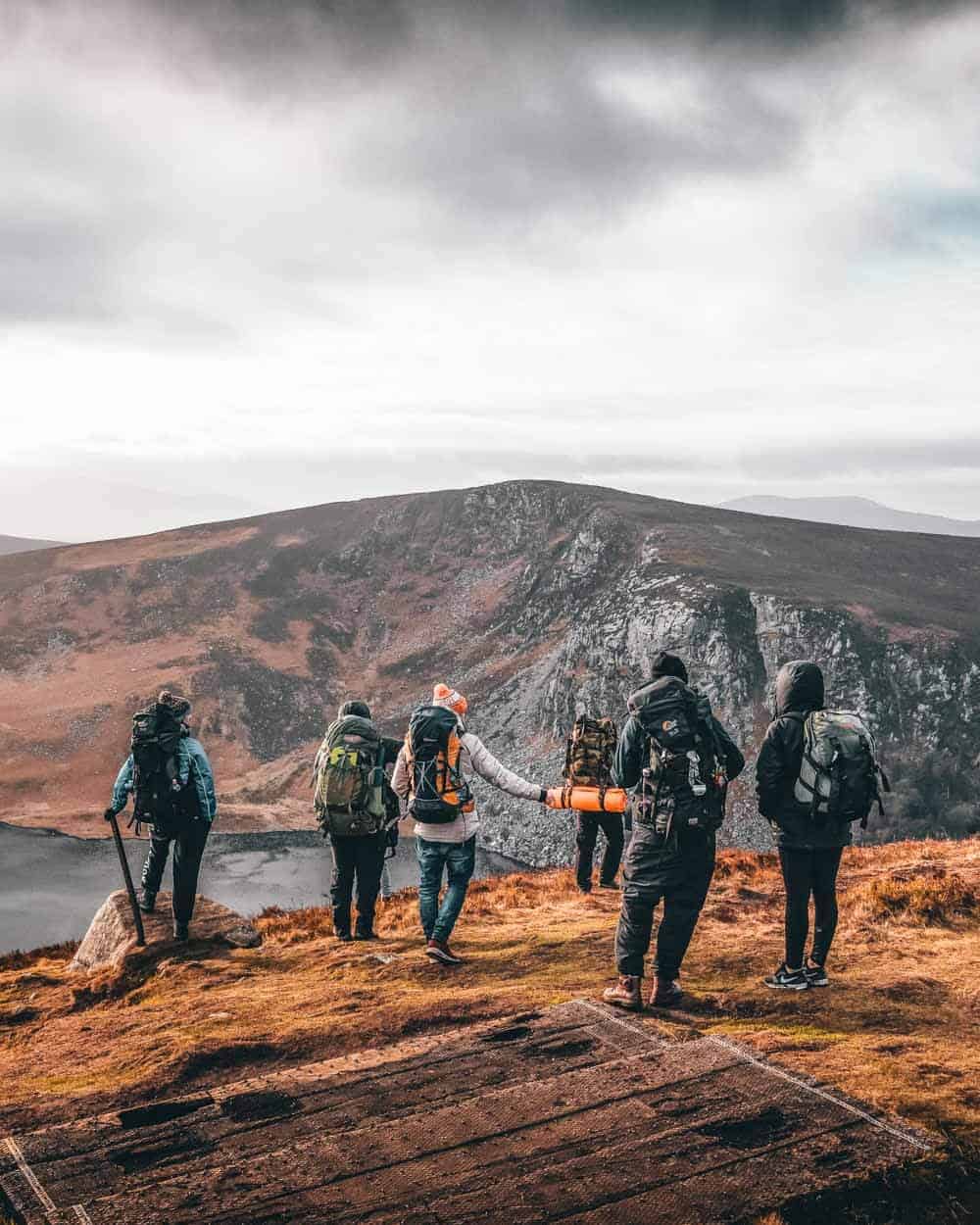 Could there be a more beautiful hike? One of the best things to do in Wicklow is hike out to get a peep at Lough Tay, (The Guinness Lake). It is a small but beautiful lake in the Wicklow Mountains in Ireland. Note* It is set on private property.
If you are interested in more details about this hike check here.
Rock of Cashel, Cashel Ireland
What would Ireland be without its many beautiful Castles.
One of my favorite castles in all of Ireland. According to the "internet" there are over 30,000 castles in Ireland. Not going to lie, that was 29,000 more than I would have guessed. Pretty incredible considering Ireland is the size of Indiana in the USA. (I like comparing countries to states here in the US. Helps me put things into perspective.)
Related: Best Castles in Ireland (Including Castle Hotels)
Rope Bridge, Northern Ireland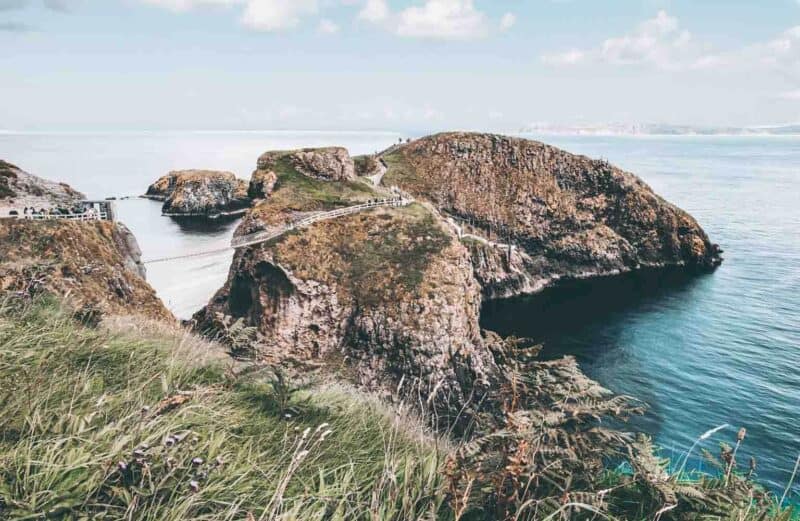 Would you walk across this bridge in Northern Ireland?
Go shopping in Kinsale Ireland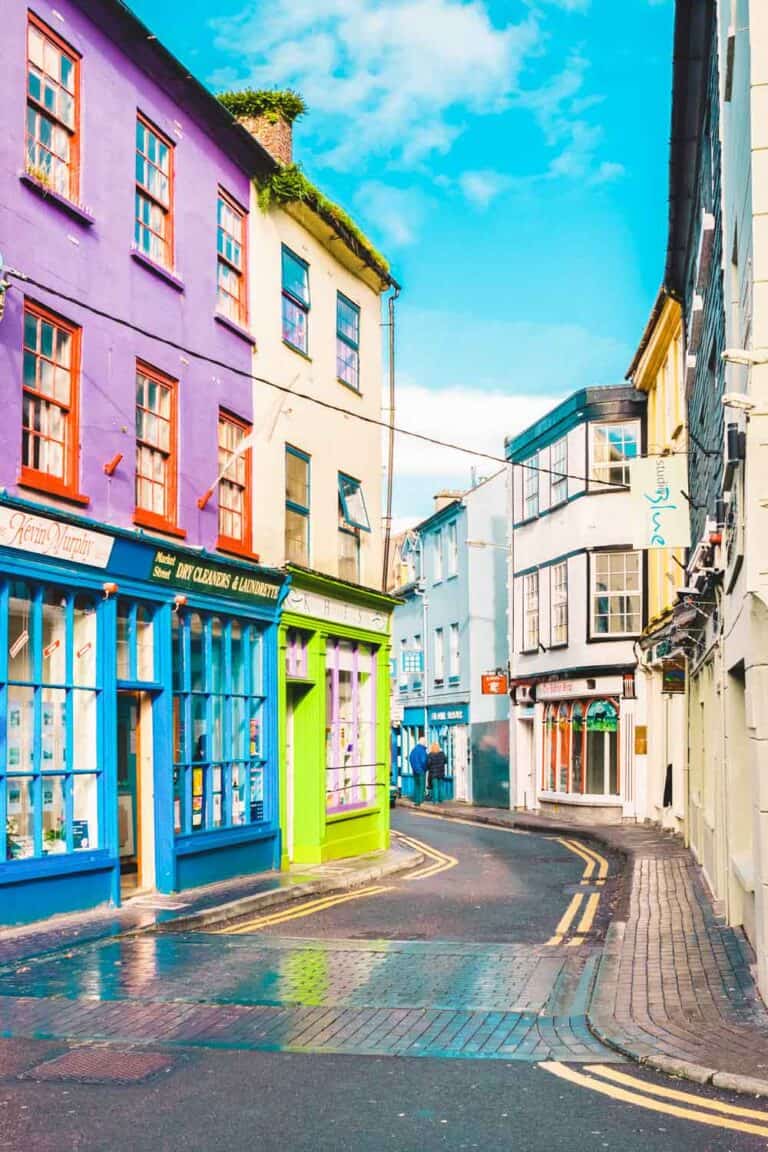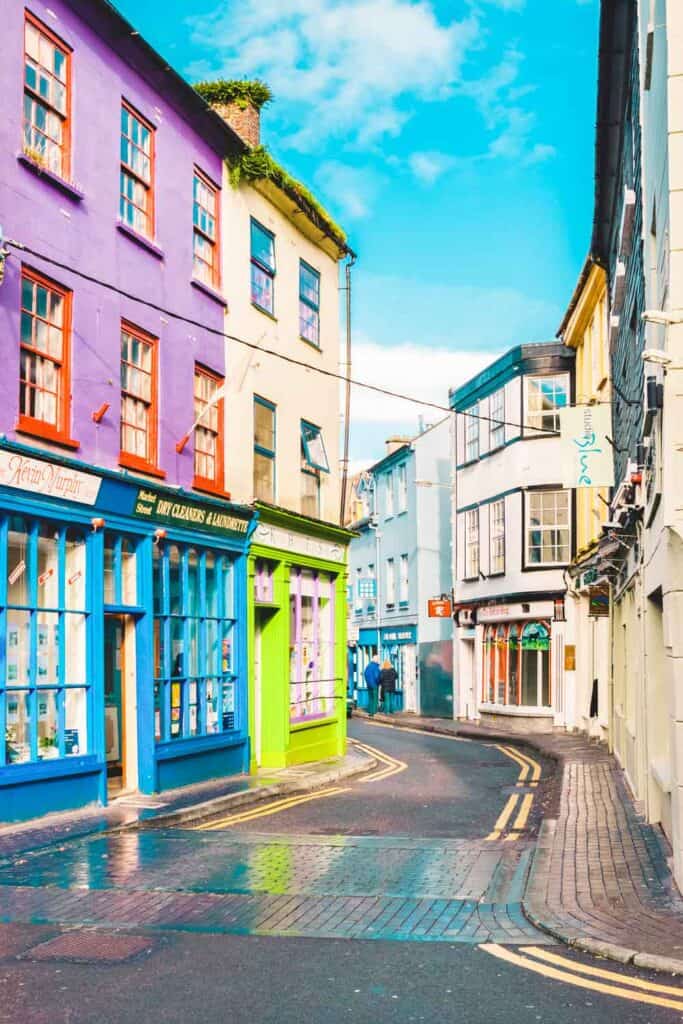 Ireland seems to have some of the cutest towns on earth! Kinsale is a historic port and fishing town in County Cork one of the most picturesque popular and fashionable resorts of the south-west coast of Ireland.
See also: 15 Best Villages in Ireland
Christ Church, Dublin, Ireland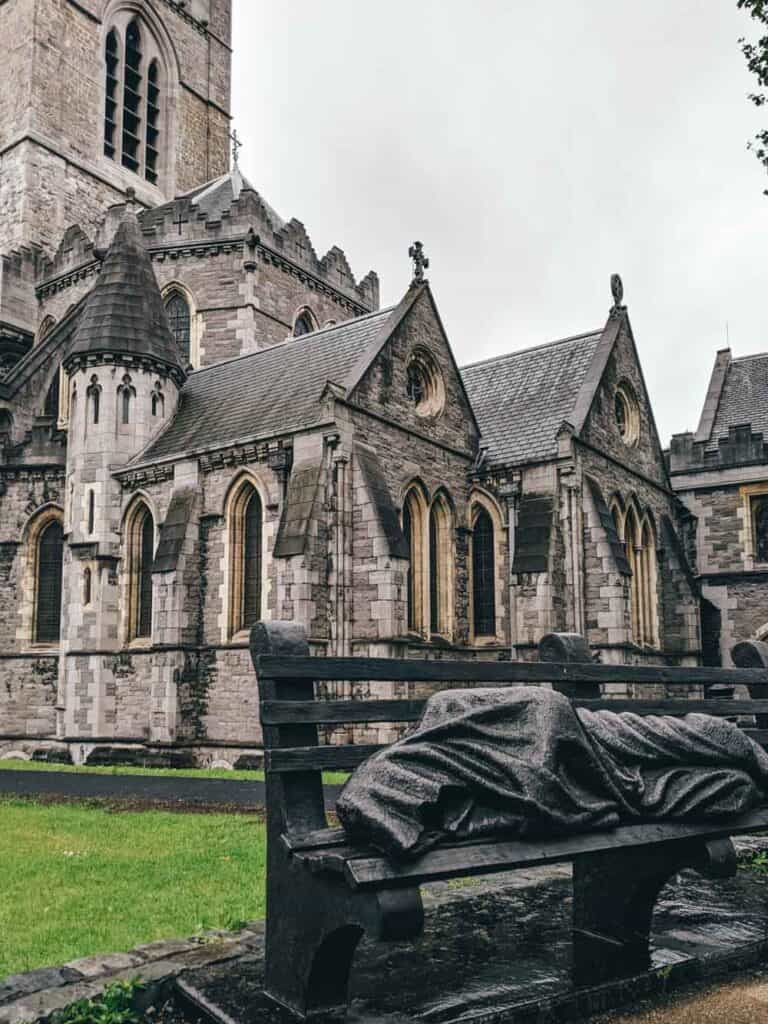 This statue can be found just outside of Christ Church Cathedral in Dublin. It is meant to represent Jesus as a homeless man and serves as a reminder how Christ identified with the "misfits" of society.
Address: 8 Christchurch Pl, Wood Quay, Dublin, Co. Dublin, Ireland
Classical Library in Trinity College
One of the most beautiful places in Dublin is this beautiful classical library in Trinity college.
Anne Street, Dublin, Ireland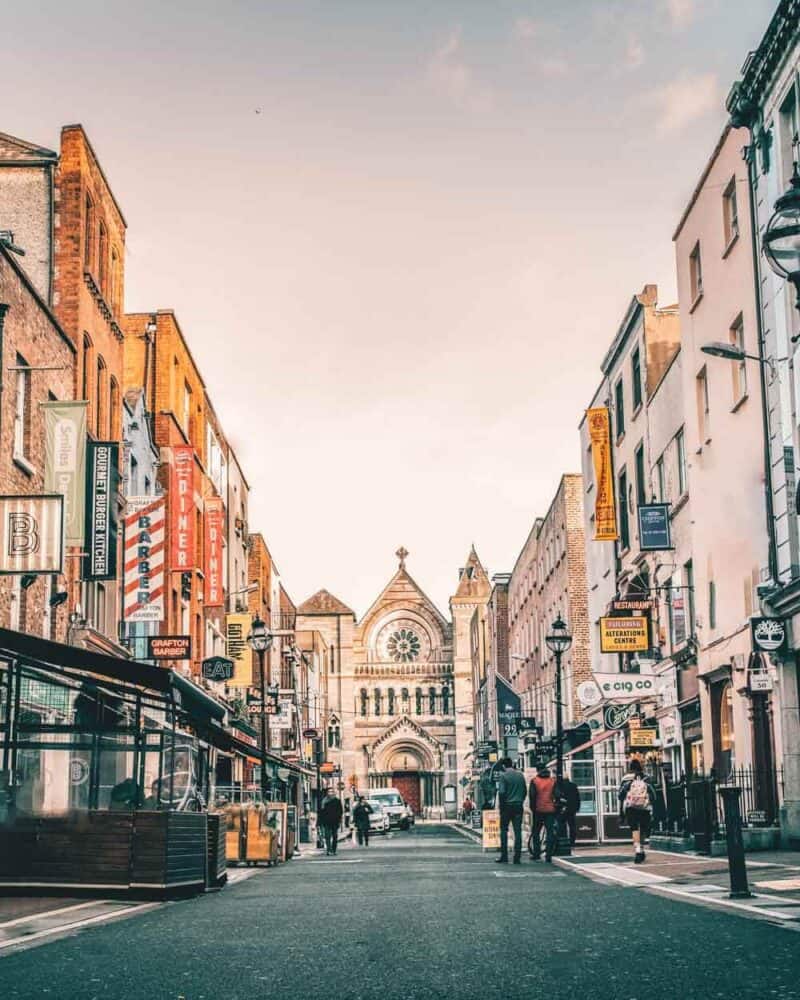 If you find yourself in Dublin for a few days, make sure to check out Anne Street.
Assaranca Waterfall, Ireland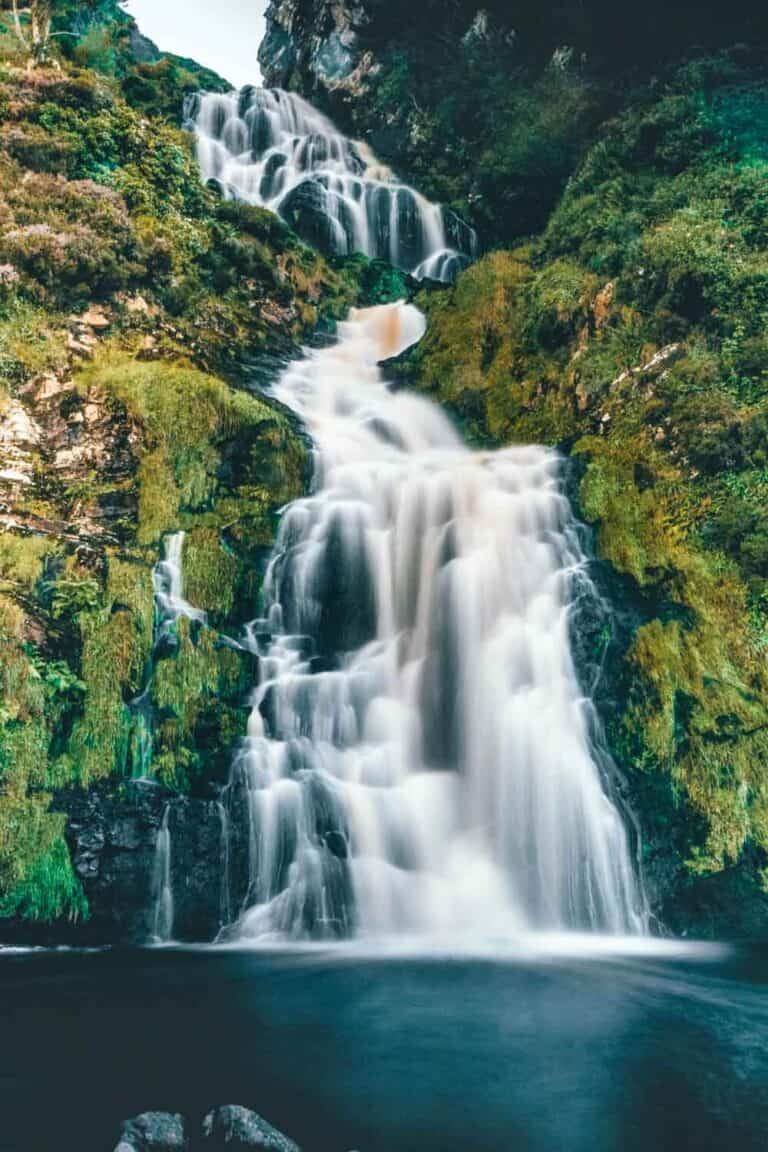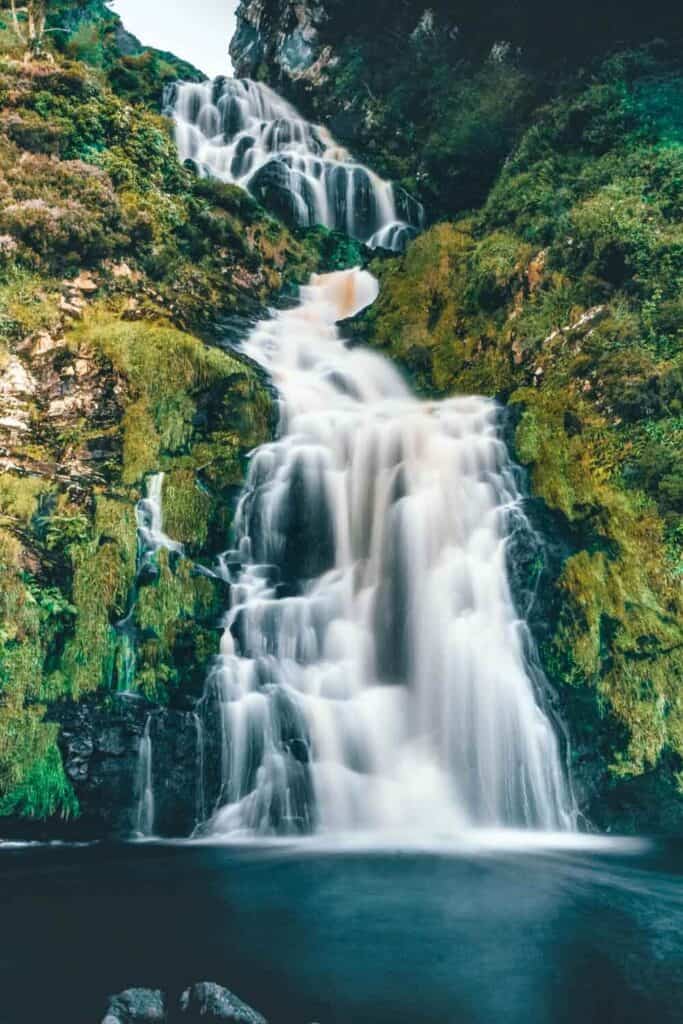 Yes, there are waterfalls in Ireland. While many skip the waterfalls to explore more popular destinations this one looks particularly beautiful. Has anyone been?